If you find yourself spending too much time on YouTube on your Mac, it may be time to take some action. This article will show you how to limit YouTube time on Mac.
YouTube doesn't offer an official app for Mac and Windows computers, unlike with smartphones. Generally, the only way to access YouTube videos on your Mac is through its website https://www.youtube.com/. So, the article is basically about setting a time limit for youtube.com access on Mac.
Easily Limit YouTube Time on Mac
Block websites and webpages with password
Let you block types (video, social media, etc.) of websites with 1 click
Provide 2 blocking modes: Block list and Allow list
Also password lock apps
Offer a schedule feature to block websites and lock apps at certain times
Help improve productivity
Can be used for parental control

Free Download
Method 1. How to limit YouTube time on Mac on Chrome (and Safari) with AppCrypt
AppCrypt, the best website blocker and app locker for Mac, can help you completely block YouTube or set time limit on it on Google Chrome, Safari and more browsers.
Unlike other methods (which only let you control the amount of time you spend viewing YouTube), AppCrypt also allows you to specify the time of the day.
It supports macOS 10.12 or later, including macOS 13 Ventura.

Free Download
1. Download AppCrypt and install it on your Mac.
2. The first time you open it, set a password.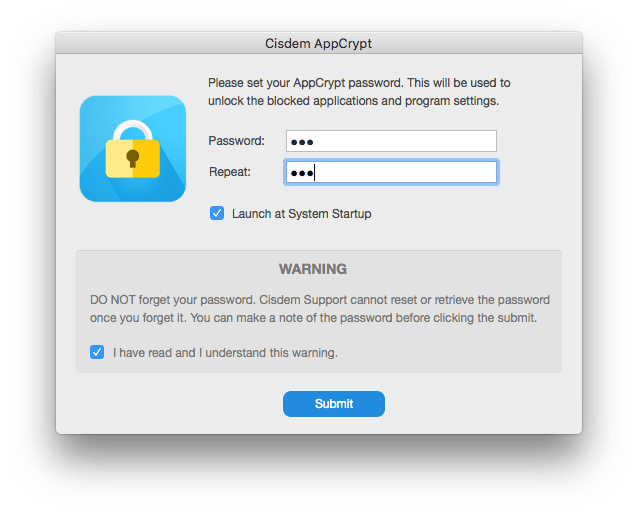 3. Click its icon in the menu bar and choose Open Main Window.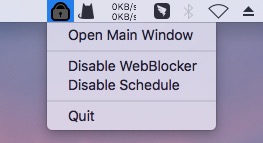 4. Click Web Block.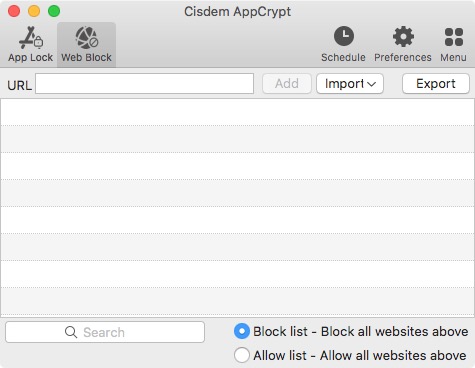 5. Enter youtube.com and click the Add button. By the way, you can block YouTube and other video sites with a single click by importing the list Video Sites.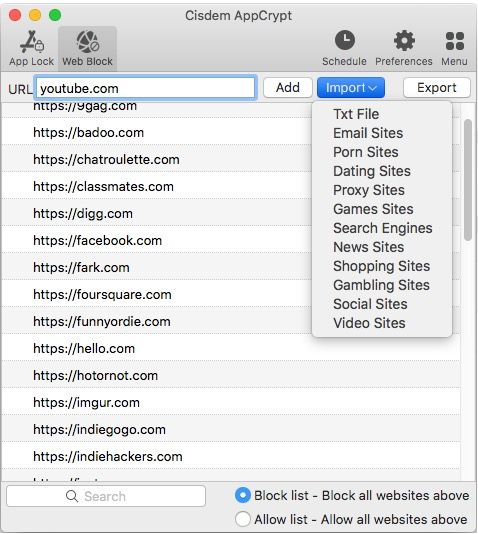 Select YouTube, and a clock icon will appear. Click it.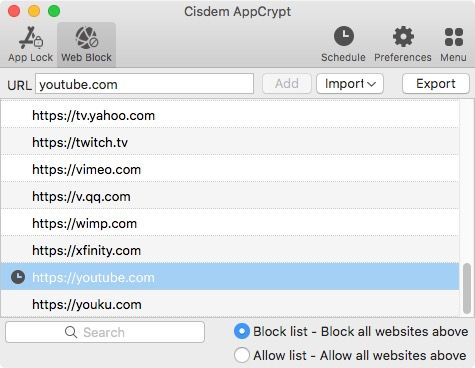 In the dialog box that appears, enable Custom Schedule. Click Add Schedule in the corner. Now, create a schedule for when one can access YouTube. Create multiple schedules if needed.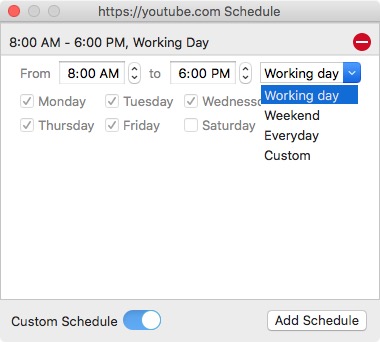 This is how to limit YouTube time on Mac effortlessly.
AppCrypt lets you set a start time and end time for YouTube access instead of only entering an amount of time, which gives more control.
You can set the same time limit for every day, or set different time limits for each day of the week. For example, you can allow yourself or your kids more time on YouTube on weekends.
To edit a schedule/time limit, click it and make changes. To delete it, click this icon

.
If you delete all schedules for YouTube, then the site will be blocked all the time. If you don't want to block YouTube at any time anymore, go to the Web Block tab, select the site, control-click and choose Remove.
The schedule settings, blocking settings and other AppCrypt settings are protected by the password set in Step 2. Therefore, this time limit thing is hard to bypass. If you want to limit YouTube time for yourself, you can ask someone else to set the password for you.
Method 2. How to limit YouTube Time on Mac with Chrome extension
It's also possible to put a time limit on YouTube on Chrome with an extension like YouTube Time.
Designed to set a time limit for daily YouTube usage, this extension has helped many improve their productivity.
1. Go to the Chrome Web Store.
2. Install YouTube Time.
3. Control-click its icon in Chrome toolbar and choose Options.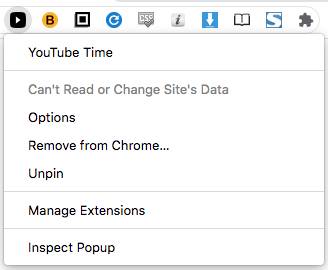 4. There are two ways. You can enter the amount of time allowed per day.
Or, you can customize limit for individual days of the week.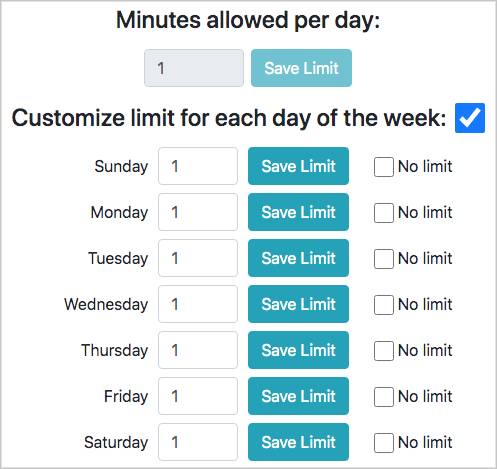 5. Click Save Limit.
To give more flexibility, it allows you to ignore limit. To prevent yourself from keeping ignoring limit, you can limit the number of overrides allowed per day.

To make the YouTube time limit harder to bypass, you can follow this tip. Click the extension's icon in Chrome toolbar and choose Manage Extensions. Scroll down and enable Allow in incognito.
Now it's set up. When you are on a YouTube page, a countdown timer

will display the time left in the extension icon. When the time is up, YouTube will be blocked on the Chrome browser on your Mac.
Method 3. How to limit YouTube time on Mac on Safari with Screen Time (Catalina or later only)
If your MacBook Air, MacBook Pro or iMac etc. is running macOS 10.15 Catalina or later, then there is a built-in solution available: Screen Time.
Apple's Screen Time is a set of tools for time management and parental controls. It first came to iOS 12. It's a part of macOS since Catalina.
Screen Time can help you set time limits on YouTube on Mac's Safari browser.
If you are using an earlier macOS that doesn't come with Screen Time, then Method 1 can help.
1. On a Mac running Catalina or Big Sur, go to the Apple menu > System Preferences.
2. Choose Screen Time.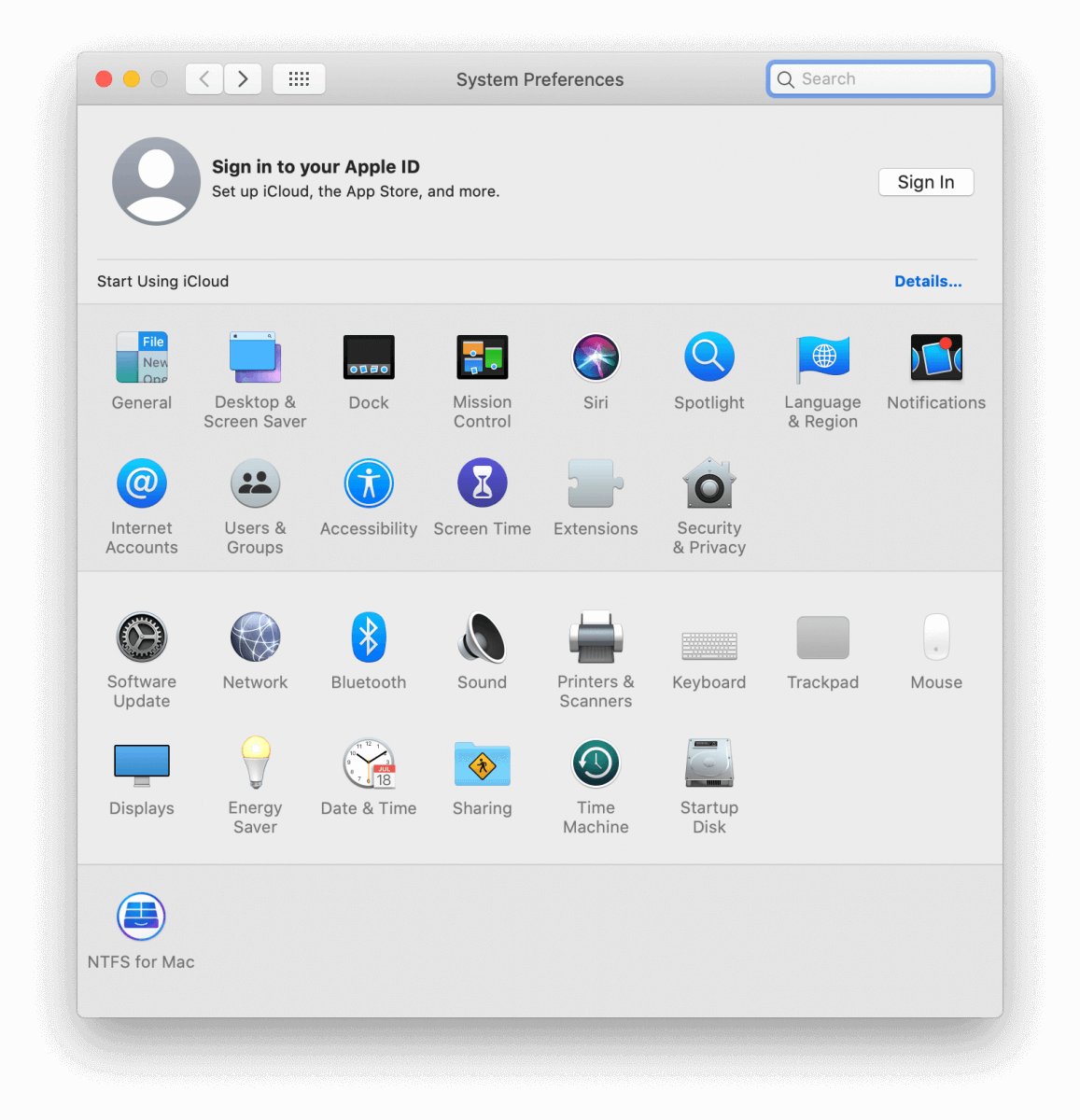 3. Click Options in the bottom left corner. Click Turn On to enable Screen Time on this Mac.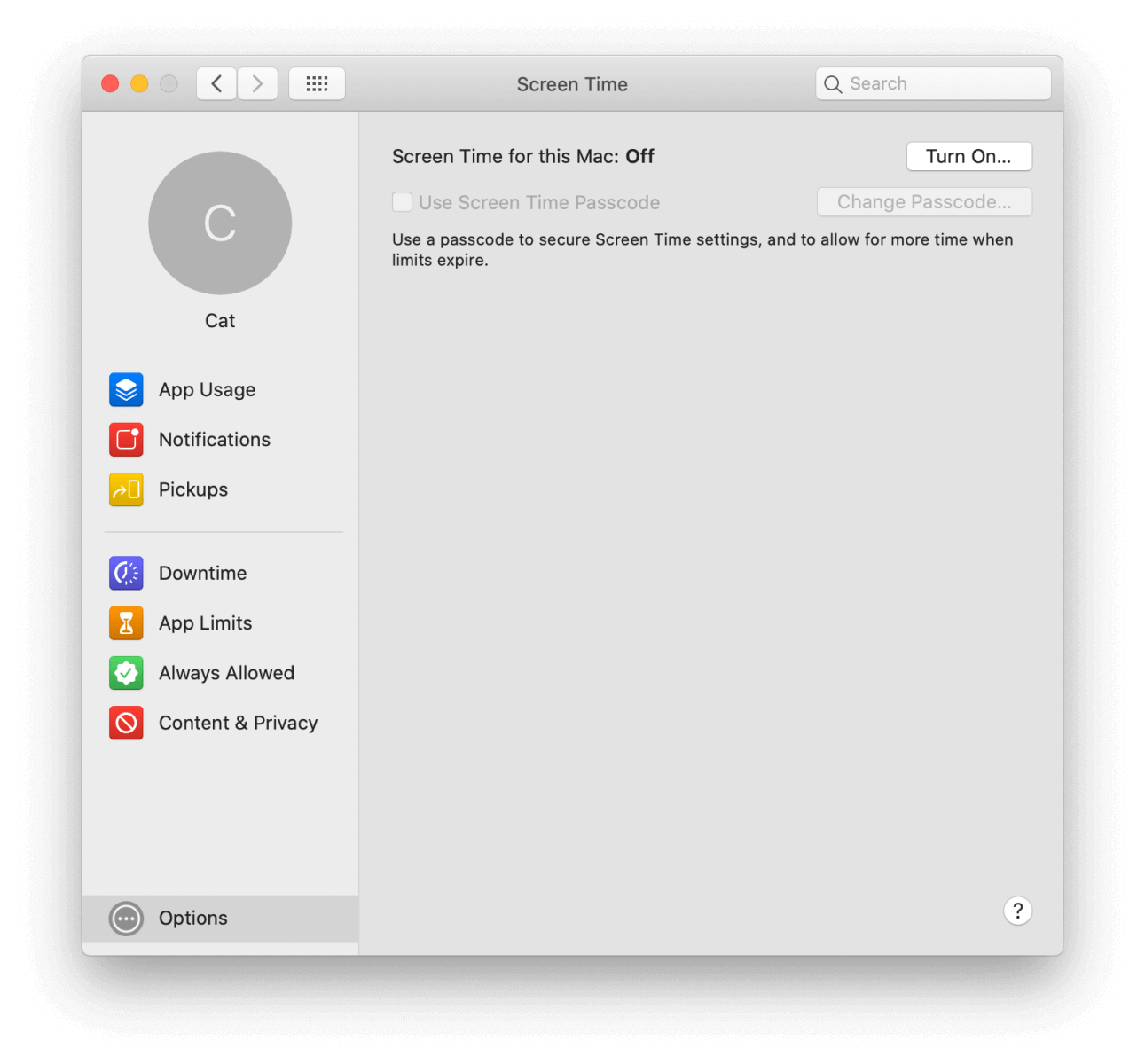 4. This step is optional. Select the box next to Use Screen Time Passcode. Select the preferred option. Click Next. Set a 4-digit passcode and confirm it.
5. In the sidebar, click App Limits.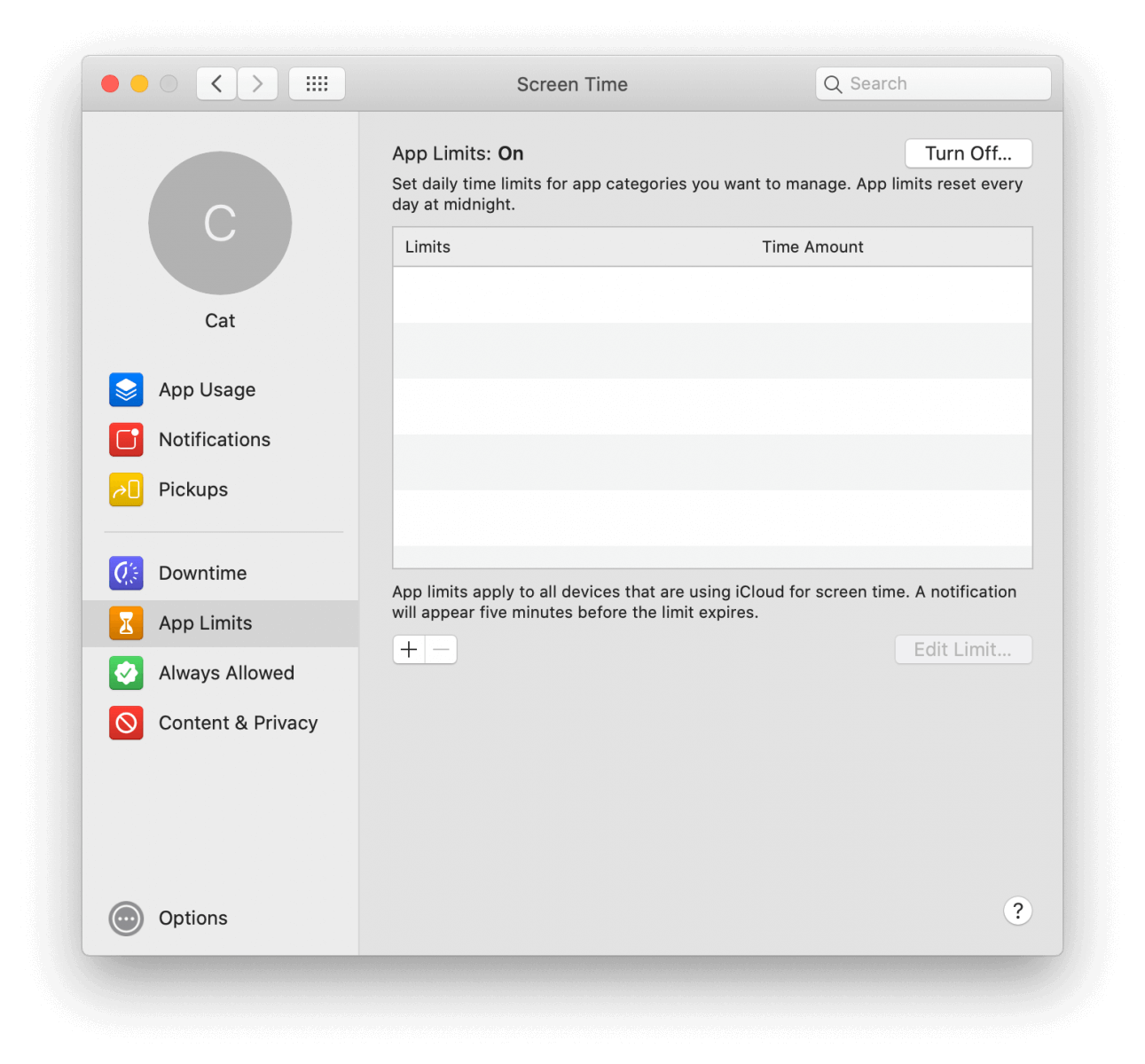 6. Click the plus icon, and the Create a new app limit window will show up.
7. Scroll down to the end and expand Websites.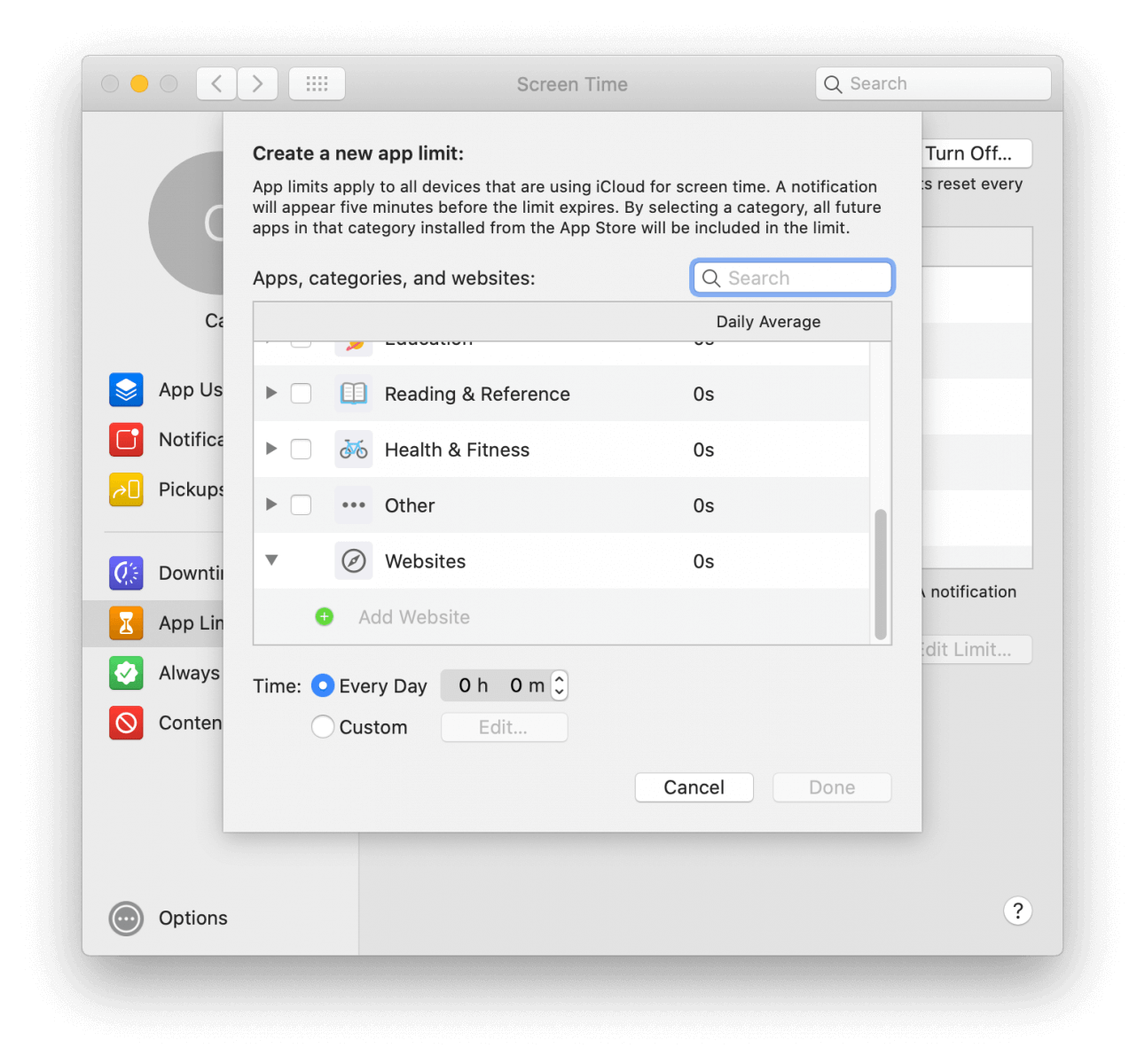 8. Click the green plus icon

that appears. Enter the domain name youtube.com. Hit the Return key.
9. Now you are presented with two ways to limit YouTube time on Mac.
Every Day: With this way, you can specify the amount of time per day during which youtube.com is accessible, regardless of the day of the week.
Custom: You can also customize the amount of time for each day of the week. Click the Edit button and set the daily time limit. Click Done.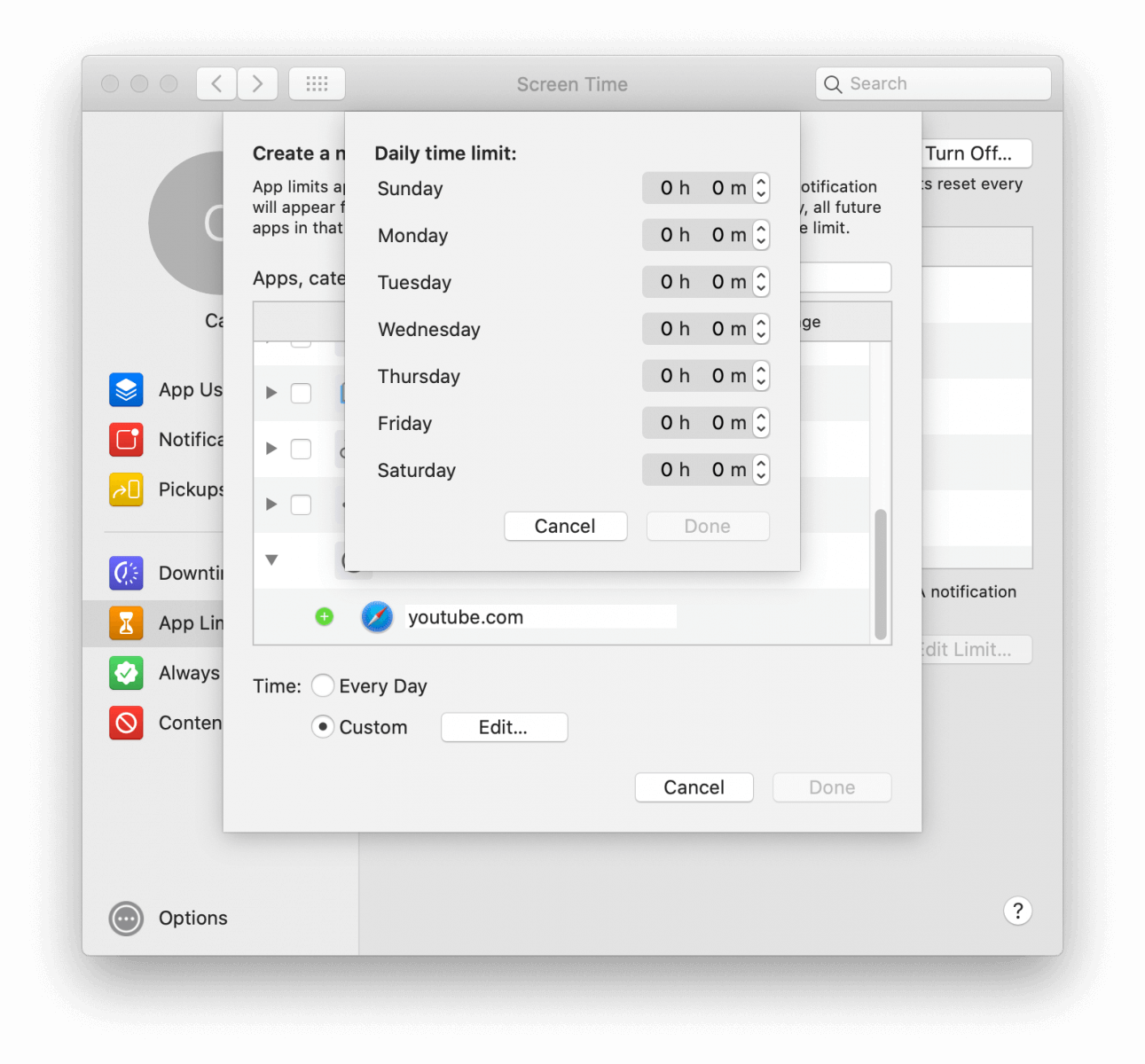 10. Click Done.
Step 4 is recommended if you want to limit your children's YouTube time.
When you finish setting time limits on websites on Mac using Screen Time, the limits will apply to Safari right away.
If you are looking for a solution for Google Chrome, see Method 1.
To change the time limit you have set on YouTube, in Screen Time, go to App Limits, and select youtube.com from the list of limited websites. Click Edit Limit and make modifications. To remove a limit, select the website and click the minus icon.
Conclusion
Above are three methods on how to limit YouTube time on Mac on Chrome and Safari web browsers. Screen Time is included with macOS, but it's only available on newer macOS versions and only works with Safari. AppCrypt is a third-party tool, which supports more macOS versions and browsers. If you are looking for an easy way to control YouTube watching time, I hope this article can help.