Roblox is a popular game, with over 214 million monthly active users. It's loved by children, with nearly 80% of users being under the age of 16. However, despite Roblox's parental controls, it's still not very safe. Also, playing Roblox can be addictive. That's why many parents want to know how to block Roblox.
This article will show you how to easily block access to Roblox app and Roblox website on computers and phones.
Easily Block Access to Roblox on Computer
Lock apps, like Roblox, with password
Offer an option to automatically relock apps after a period of inactivity
Block websites on Safari, Chrome and other browsers with password
Block specific sites and pages, URLs with certain words, and categories of sites
Also let you block all websites except specific ones
Let you lock apps and block websites permanently or at scheduled times
Easy to use
Hard to bypass
Help prevent or limit access to Roblox
Help with parental controls, productivity and privacy protection
Available for Mac and Windows PC

Free Download
macOS 10.12 or later

Free Download
Windows 11/10/8/7
How to block Roblox on Mac and Windows PC
To restrict access to Roblox on a Mac or Windows PC, you can use Cisdem AppCrypt, the best website and app blocker for computer.
When used as a Roblox blocker, AppCrypt can:
Block access to the Roblox app
Block the entire Roblox website on Safari, Chrome, Firefox (on Windows only), Edge, Opera, and Brave
Block a specific Roblox page, such as the page of a certain game
Protect the blocking with a password
Block permanently or only during certain times
Help parents prevent or limit their children's access to Roblox
Also help adults overcome Roblox addiction
Steps to block Roblox app and Roblox website
1. Download and install AppCrypt on your Mac or Windows PC.

Free Download macOS 10.12 or later

Free Download Windows 11/10/8/7
2. When you open it for the first time, set a password. It's recommended to select the Launch at System Startup checkbox.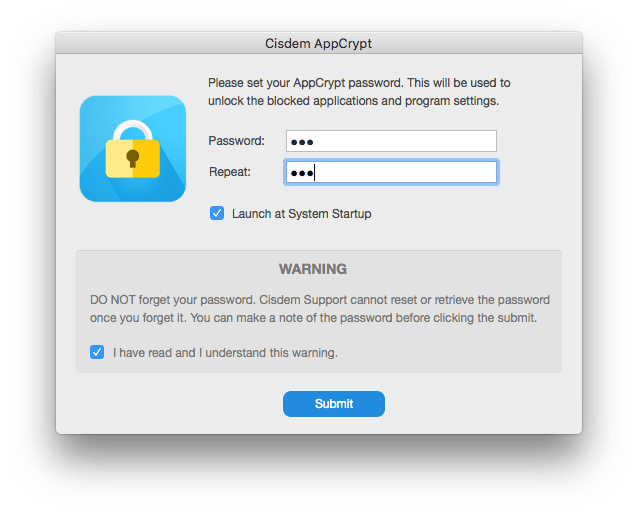 3. On a Mac, click the lock icon in the menu bar and choose Open Main Window. On a Windows PC, click the AppCrypt icon in the taskbar.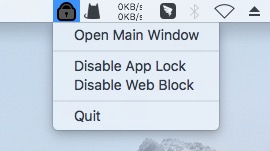 4. Enter the password to access the main window.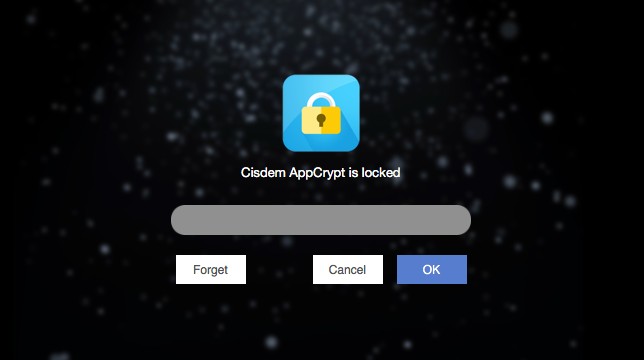 5. Under the App Lock tab, add the Roblox app to block.
On a Mac, click the Add icon

, select Roblox and click Add. On a Windows PC, directly drag the desktop shortcut of Roblox Player into the App Lock tab.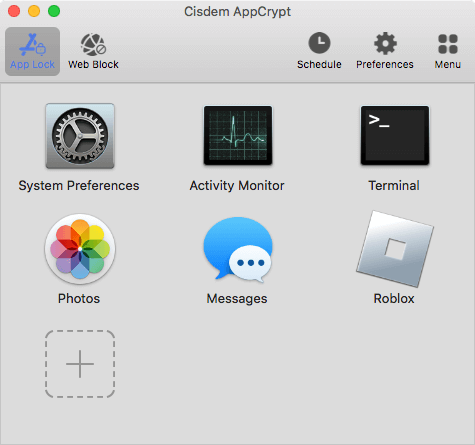 6. Under the Web Block tab, add the Roblox website to block. Enter roblox.com in the URL field and click Add.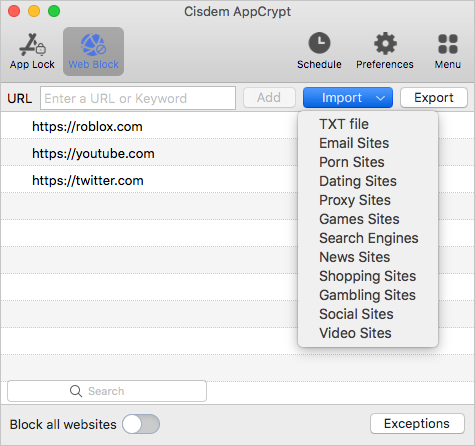 If you need to block Roblox from yourself, it's recommended to ask someone else, such as a family member, to set the password in step 2.
Now Roblox is blocked permanently as long as AppCrypt is running. If your child tries to open the Roblox app, he or she will be prompted to enter the password. If your child tries to open the Roblox website, the website won't open.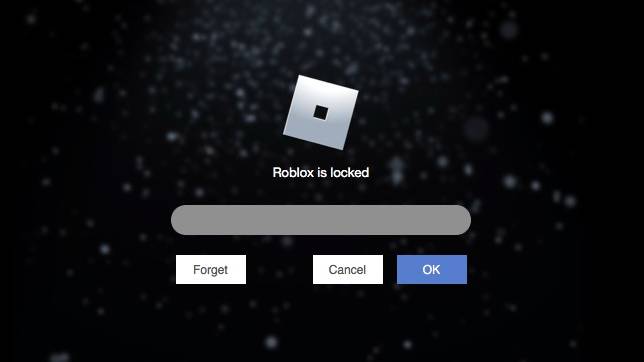 There are three ways to unblock Roblox. All of them require the password. In addition, if your child tries to access Roblox and enters a wrong password, AppCrypt will record the failed attempt.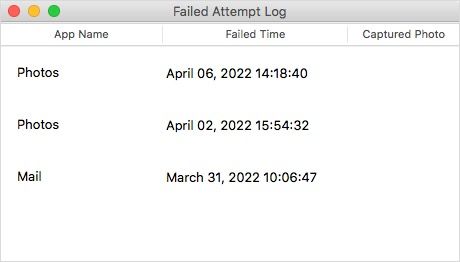 Tip: Block Roblox at certain times
What if you don't want to block Roblox forever? You just want to set a time limit on Roblox so that your child can still enjoy the games but can't spend much time on them.
AppCrypt allows you to do so. Under the App Lock tab, choose Roblox. Click the clock icon that appears to bring up the Roblox Schedule dialog. In the dialog, turn on Custom Schedule. Edit the existing schedule by specifying the period of time when you want Roblox to be blocked. You can add more schedules if needed. You can also turn on Custom Schedule for the Roblox website.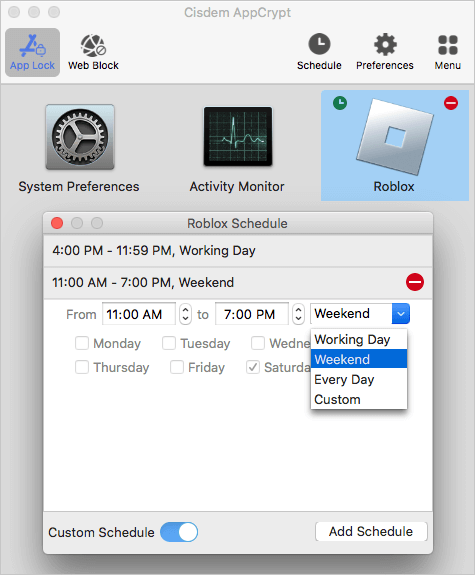 This way, you can control how much Roblox time your kid has and when Roblox is accessible.
How to stop playing Roblox on Android
Roblox is fun. Roblox helps boost children's creativity. But what if your son plays Roblox for hours per day on his Android phone? You can try breaking his Roblox addiction by restricting access to Roblox.
1. On your child's Android phone, open Play Store.
2. Install an app called BlockSite. Open it.
3. Accept the terms of use and privacy policy and grant the permissions required.
4. Tap Create in the bottom right corner of the Home tab.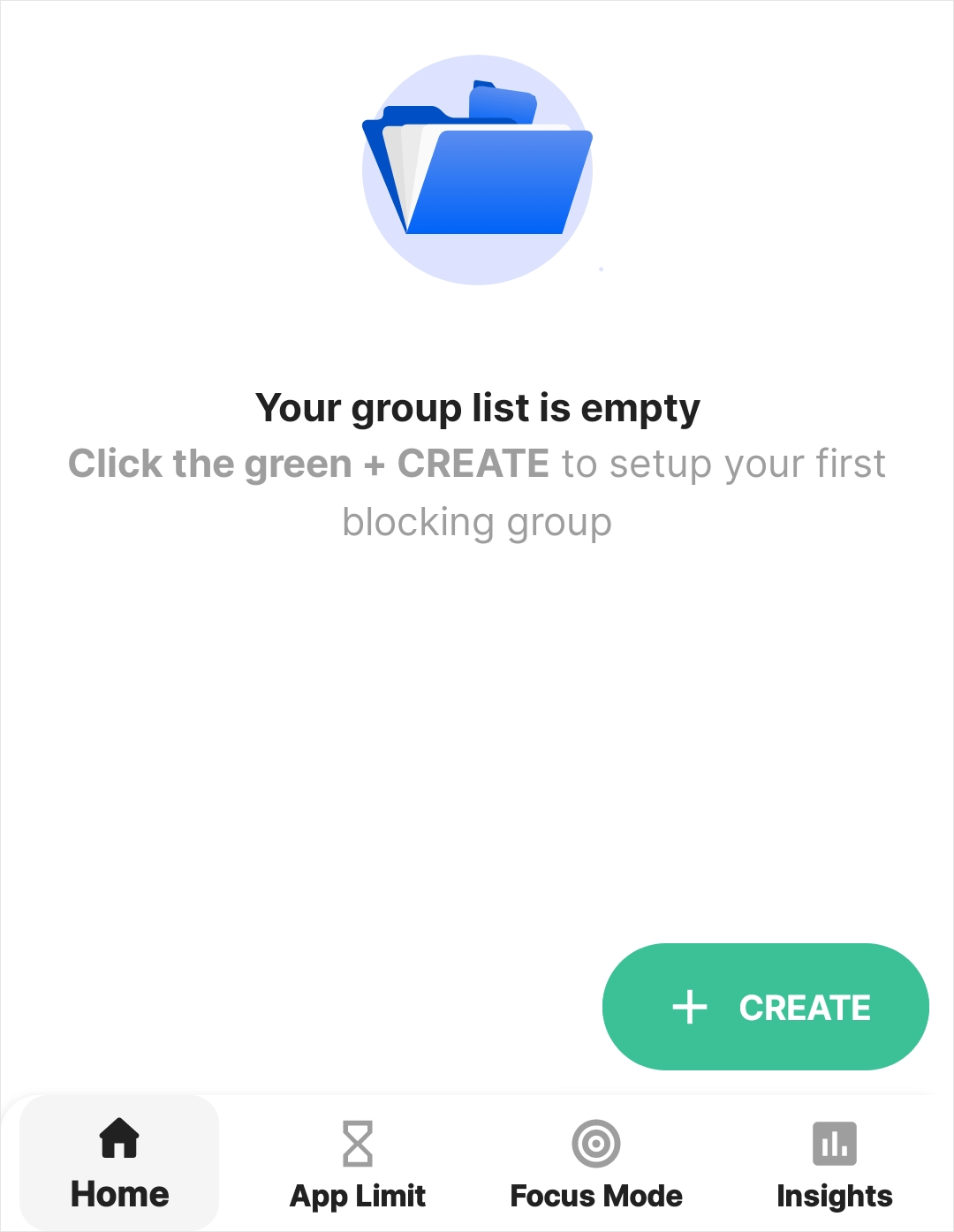 5. In the Add Sites/Apps screen, add the Roblox app. Tap Next.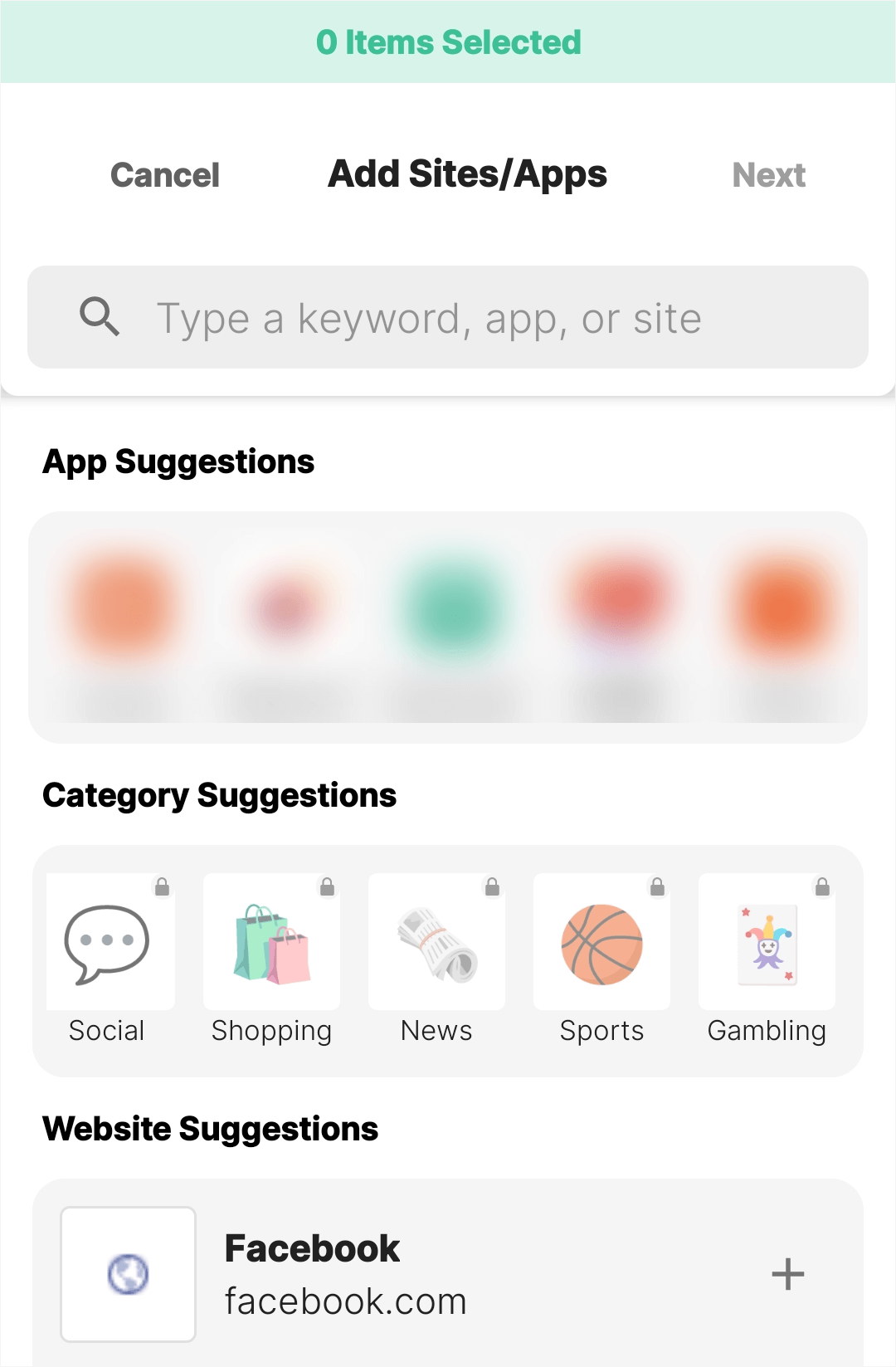 6. In the Schedule screen, do one of the following things.
To block Roblox permanently, set the schedule to be All Day Long and Full Week.
To block Roblox only during certain times, specify the times of the day and days of the week.
7. Tap Next.
Now Roblox is in the Blocked Items List and blocked according to the schedule you set.
BlockSite also allows you to block roblox.com on browsers. You can easily add it to the Blocked Items List by tapping Add Item.
How to block access to Roblox on iPhone and iPad
Roblox is the 6th most popular free iPhone games in the United States in 2023. People just love it. But you may want to keep your kids away from the world of Roblox if they spend much more time playing Roblox on iPhone than they should. If your kids' Roblox obsession makes you concerned, you can try making Roblox inaccessible. The solution is built-in to iPhone and iPad.
1. On an iPhone or iPad, go to Settings > Screen Time.
2. Tap Turn on Screen Time.
(If your iPhone is running iOS 17, you should tap App & Website Activity and turn on it to start setting up Screen Time.)
3. Tap Use Screen Time Passcode. Set a passcode.
4. Tap App Limits > Add Limit.
5. Expand the Games category and then select Roblox. Tap Next in the top right corner.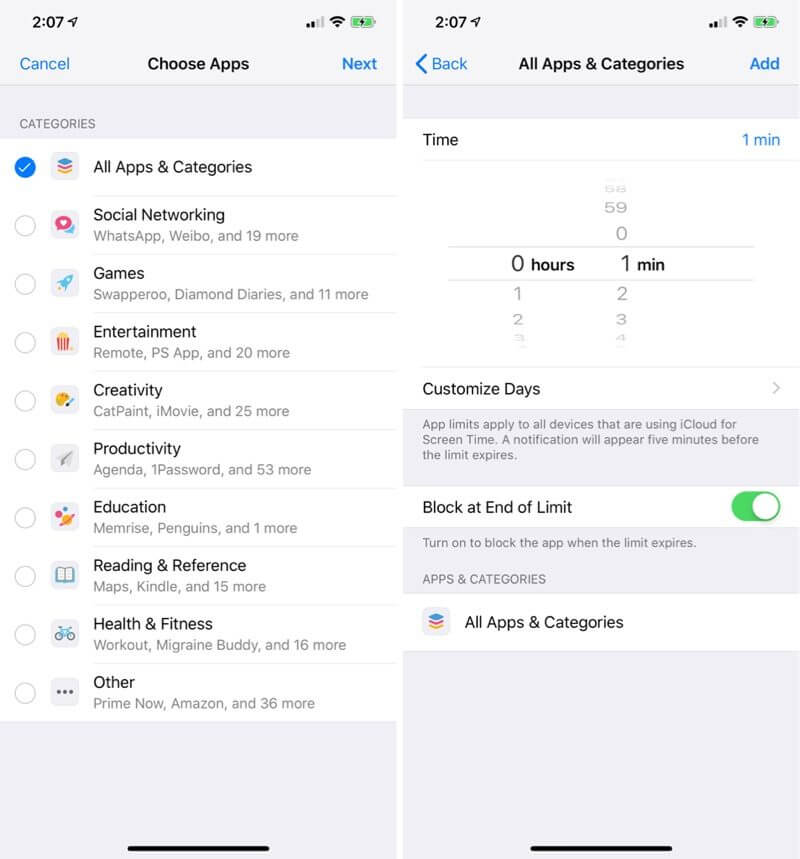 6. Set the minimum time limit of one minute every day.
7. Enable Block at End of Limit.
This is how to block Roblox with Screen Time. This iPhone will allow your kids to use Roblox without entering the passcode for only one minute every day. In addition, Screen Time can restrict the Roblox website.
Tip: Block Roblox by setting an age limit on apps
Some users have reported that the time limit in Screen Time does not work on Roblox. Here's another way to block Roblox using Screen Time-change the age limit on apps. Since Roblox has a rating of 12+ in App Store, if you set up to allow apps with a rating of 4+, 9+, etc., then your kid will not be able to download Roblox and other apps that are not suitable for him on his iPhone. Go to Screen Time. Find Content & Privacy Restrictions and enable this feature. Tap Content Restrictions. Tap Apps and then select an age rating that you allow.
Can you ban Roblox on router?
It depends. If your Wi-Fi router comes with parental controls or similar features, then you should be able to disable roblox.com on router.
Below is how to do it on Asus router. The steps and settings can be different with different router brands and models.
1. On your computer or phone, enter your router's IP address in a web browser.
2. Log in with your username and password.
3. Go to Advanced Settings and choose Firewall.
4. Go to the URL Filter tab. Enable the URL Filter.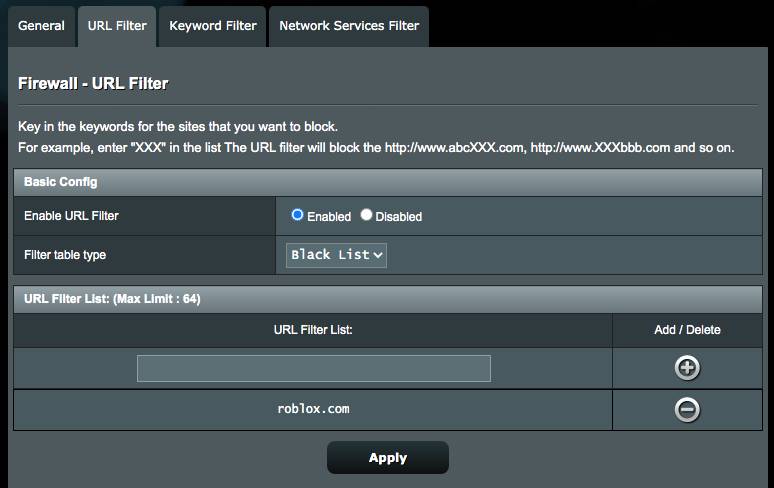 5. Choose the type Black List.
6. Add roblox.com to the list.
7. Click Apply.
How to block Roblox games
You may not want to deprive your kids of the fun of playing Roblox. But you may want to block inappropriate games on Roblox. The steps below will help.
1. Go to roblox.com.
2. Click the gear icon in the top right corner and choose Settings.
3. On the left, choose Privacy.
4. Enable Account Restrictions.

5. On the left, choose Parental Controls.
6. Enable Parent PIN and add a PIN. This prevents others from changing your settings.
From now on, all inappropriate games are blocked and not playable on Roblox, helping make this platform more kid friendly.
Conclusion
Roblox is a game platform where users play games and create games for other users to play. There are various genres of games, such as adventure, comedy, fighting and horror. Inappropriate Roblox games can expose children to violent or sexual content. Also, some predators use Roblox as a way to target children.
Roblox Corporation does offer ways to help users block inappropriate chats, content, games, accounts and players on Roblox, which, however, isn't enough to make Roblox really safe for kids. This article shows how to block Roblox on Mac, PC, iPhone, iPad and Android phone. I hope it can help worried parents keep children away from Roblox.