The average lifetime of each hard drive is limited. Over time, errors will appear increasingly without preparation. Hard drive errors can be caused by many reasons like power outages, hardware failures, poor system maintenance, viruses, or human error. To fix disk errors and repair hard drive data, you need to know what kind of HDD repair software is surely worth a try. Here I have put together a list of hard drive repair software for troubleshooting, diagnosing and repairing a hard drive.
Five Hard Drive Repair Software for Mac
When Mac hard disk is subject to logical damage and data corruption, a majority of users intend to fix the issues with Disk Utility. But it only tackles the basic problems. If your data loss is caused by some serious issues like corrupted volume header, bad sector, etc., Disk Utility will be helpless. So, I recommend you to take a look at the best hard disk repair software for Mac.
1. TechTool Protogo
Price: $129.99
System Requirements: macOS 10.6 or later
TechTool Protogo allows you to easily turn a USB, FireWire device, iPod, flash drive, hard drive, or SD Card, into a bootable and diagnostics toolkit to troubleshoot all of the Macs. You can use this hard drive repair software to boot, run diagnostics and perform hard drive repair on a computer to determine problems bypassing the OS. Before you click "Build TechTool Protogo Device", make sure that any important data on the device you chosen are backed up since the entire device will be completely erased.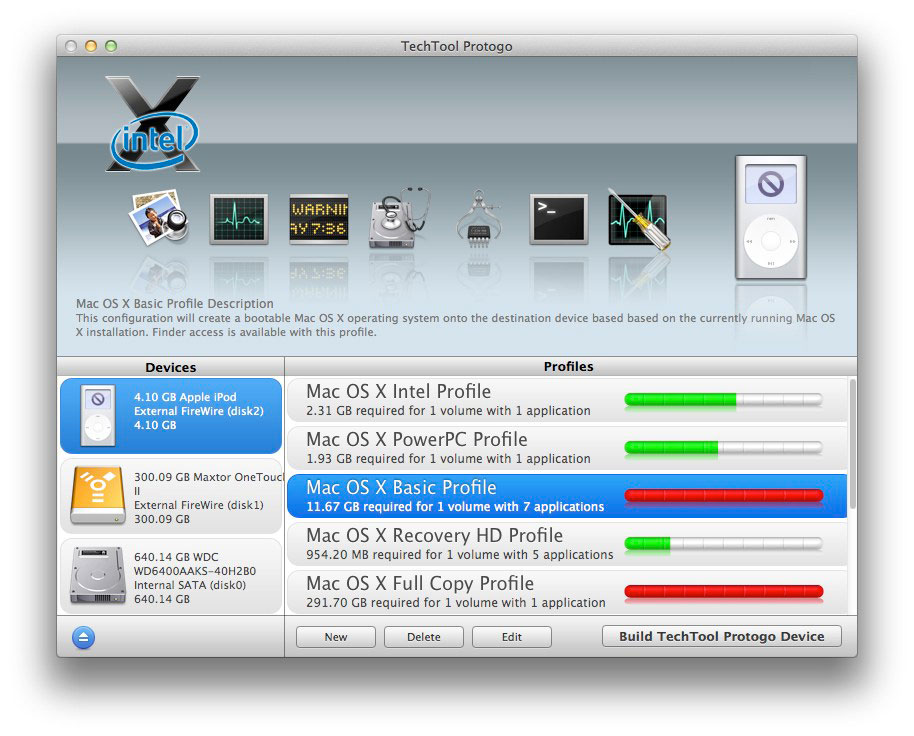 2. Cisdem Data Recovery (My Pick)
Price: Free trial and $49.99 for lifetime license
System Requirements: macOS 10.12 or later
Cisdem Data Recovery is a powerful data recovery tool that allows you to repair hard drive data. It can recover photos, videos, documents, archives, emails, etc., from your hard drive and other storage devices like SD cards, flash drives, iPods.
Moreover, it supports recovering data of a wide range of formats such as PDF, Keynote, JPEG, PNG, DOC, HTML, MP3, GIF, M4A, Keynote and so on. Thanks to this critically acclaimed and efficient hard drive repair software, which makes HDD repairing much easier.

Free Download
Quick Summary of Steps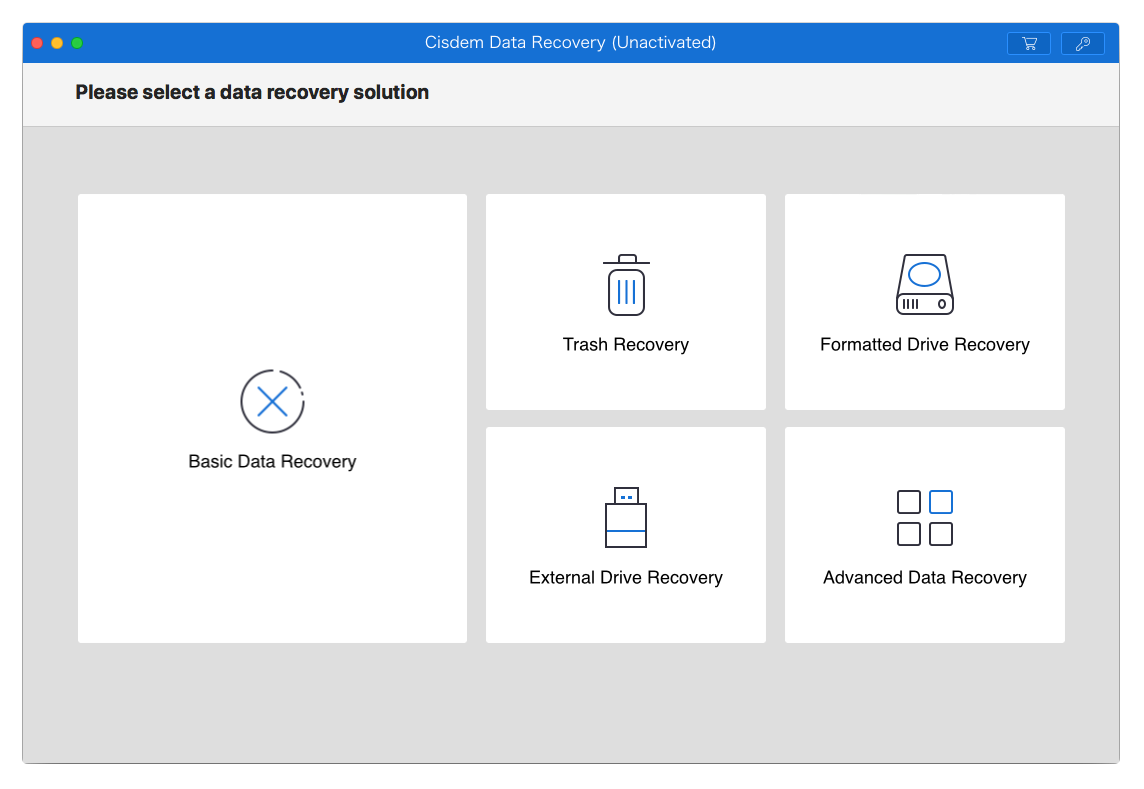 Step 1. Select a Data Recovery mode. Basic Data Recovery and Advanced Data Recovery are both usable. As the name indicates, Advanced Data Recovery will dig out deeper damaged or lost hard drive files.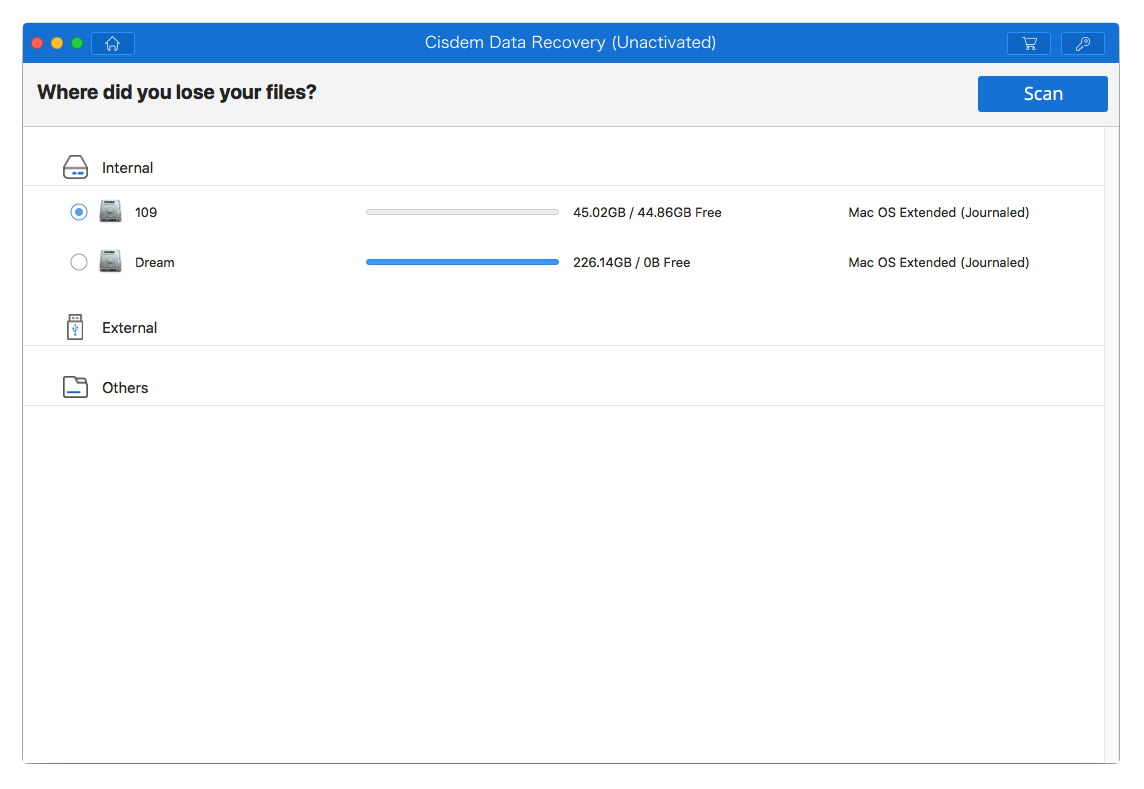 Step 2. In the "Where did you lose your files?" dialog box, choose the failed hard disk. Then click "Scan" button. During scanning process, the real-time scan results are appearing in time for you.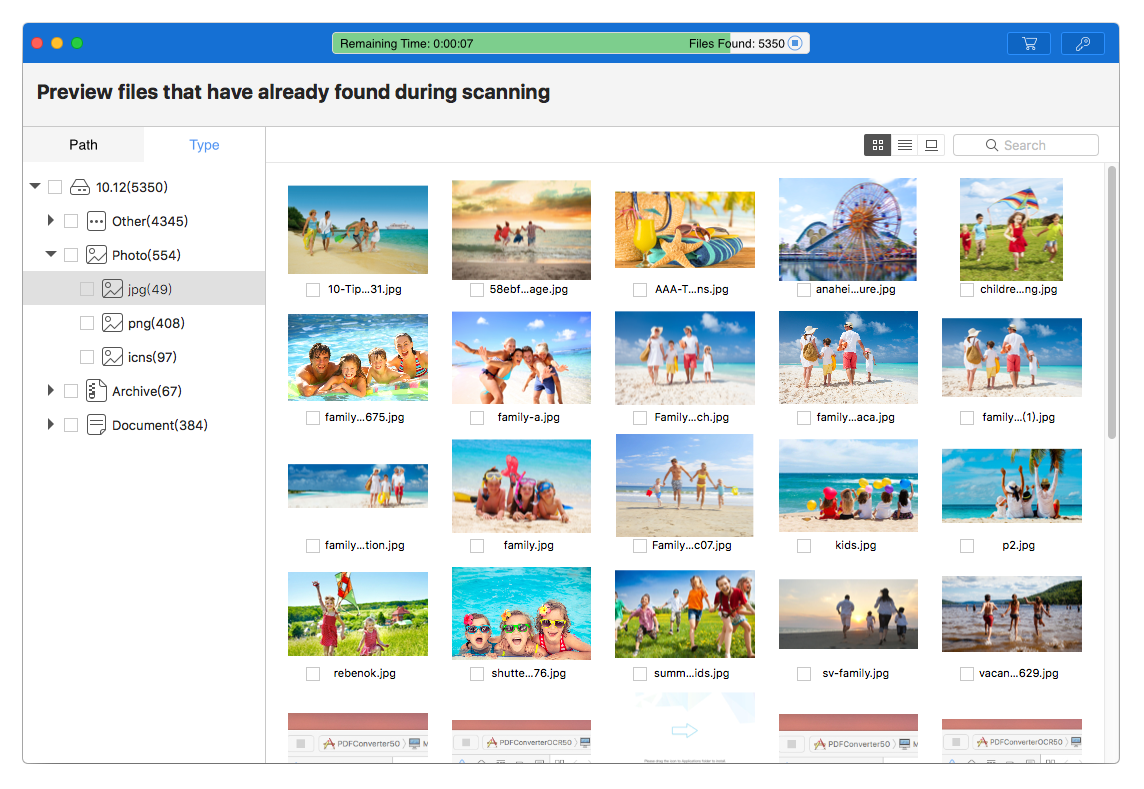 Step 3. The program scans the corrupt drive and analyzes its contents. You can quickly find the specific files that you wish to recover from filters and search bar. Finally, click "Recover" button to restore your hard drive data.
3. DiskWarrior
Price: $119.95 and $59.95 for upgrade
System Requirements: macOS 10.6 or later
DiskWarrior is one of the highest rated hard drive repair software for macOS. With a simple click, it reads the damaged directory and finds all recoverable files and folders and rebuilds a new error-free, optimized directory for you to use. You can also use DiskWarrior as a preventative maintenance utility for hard disks as it can monitor your drive's health. It also repairs cryptic errors reported by Disk Utility like "Invalid node structure" and "Keys out of order".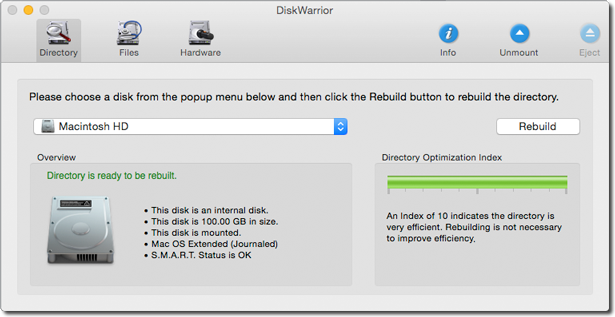 4. OnyX
Price: Free
System Requirements: A specific version of OnyX for each major version of the operating system.
OnyX is a multifunction Mac hard drive optimization utility that can be used to verify the startup hard disk and the structure of its system files. You can use OnyX to clean up Mac, clear Mac caches and run miscellaneous maintenance. It can help you configure parameters in the Finder, Dock, Safari, and some other Apple applications. Moreover, it can remove problematic folders and files and rebuild various databases or indexes. It is free and much better than some paid Mac cleanup software like CleanMyMac and Dr.Cleaner.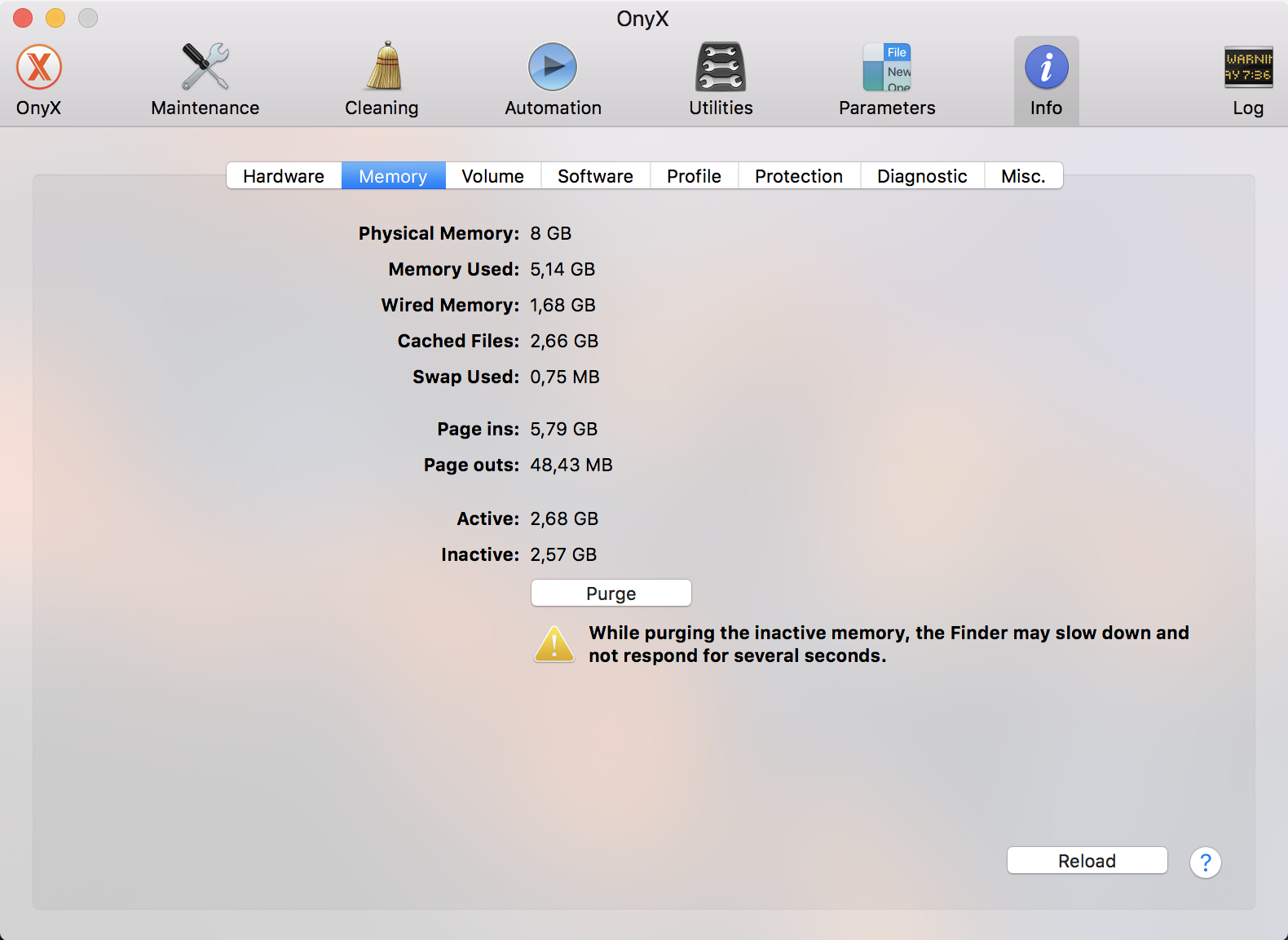 5. Drive Genius
Price: $99.00
System Requirements: macOS 10.8 or later
Drive Genius is a disk utility application for Macsc with 18 essential features including automated hard drive health check. It alerts you to hard drive issues before they become major problems. The built-in BootWell® tool lets you create a special bootable secondary drive to defrag and repair hard drive. This hard drive repair software also allows you to repartition and clone hard drive, repair directory, check integrity, speed up Mac, protect Mac from virus attack, etc.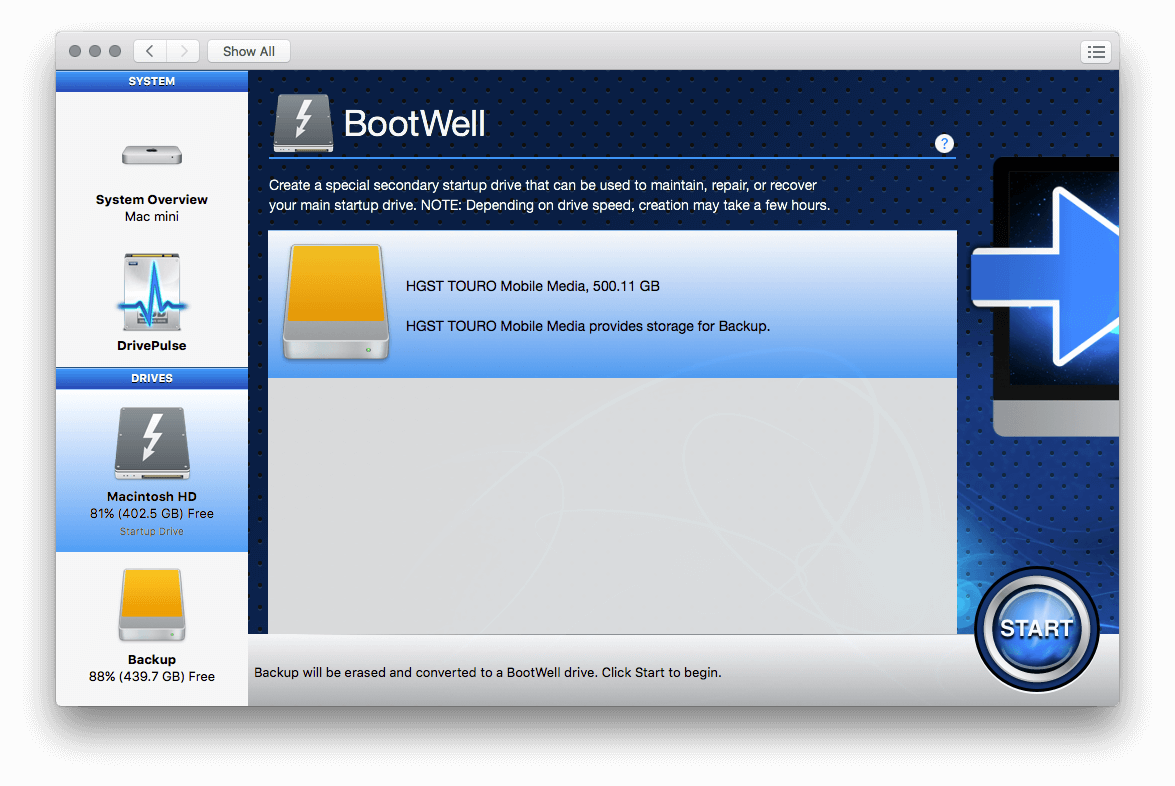 Five Hard Drive Repair Software for Windows
Windows computer doesn't contain a built-in diagnostic tool like Mac Disk Utility. But if you searching the keyword "best hard disk repair software for windows" in Google or Google Play Store, you will be able to find a big heal of hard drive repair software, even the freeware. With regard to Mac, it's relatively scarce.
1. TestDisk
Price: Free
System Requirements: Windows, macOS and Linux
TestDisk is a piece of free hard drive repair software that is primarily designed to repair FAT12/FAT16/FAT32 boot sectors, recover deleted partitions, fix damaged partition tables and make non-booting disks bootable again. This app recovers deleted data, as well as copies files from deleted/inaccessible partitions. It supports a number of different file systems including FAT/NTFS/exFAT/ext2. This free hard drive repair tool is not a good choice for computer novices.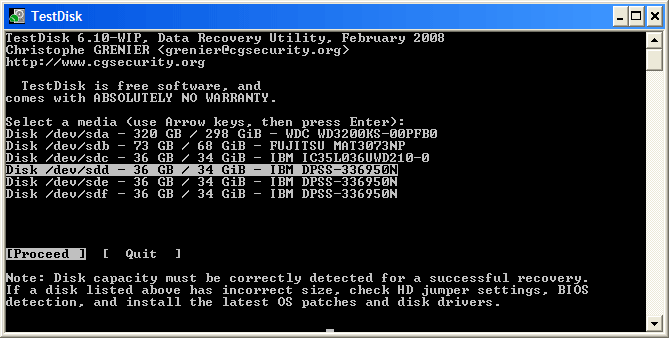 2. Disk Repair
Price: $134 for personal license, $204 for corporate license, $254 for technician license
System Requirements: Windows NT, 2000, XP, 7, 8, 10, Windows Server 2003; 800 MHz Processor or higher
Disk Repair is another piece of hard drive repair software that removes the logically formed bad sectors and repairs "Track 0 Bad Disks" from hard disks. It realigns the magnetic orientation to make each byte readable and writable. This hard drive repair software also supports many kinds of file systems like FAT12, FAT16, FAT32, VFAT, NTFS and NTFS5 and moreover all the versions of MS Windows.
3. CheckDisk
Price: Free
System Requirements: Win 2000/03/08/XP/Vista/7
CheckDisk is another simple and free hard drive repair software to fix hard drive bad sectors on Windows. It offers Standard, Throughout and Check if dirty scan options for you to find hard drive errors. Select one of the connected hard drives to scan. During scans, the details of scan is displayed on the left column of UI. Then select the Correct Errors option and hit Check Drive button to begin the hard disk repair. It is very easy to use, and no tech knowledge needed.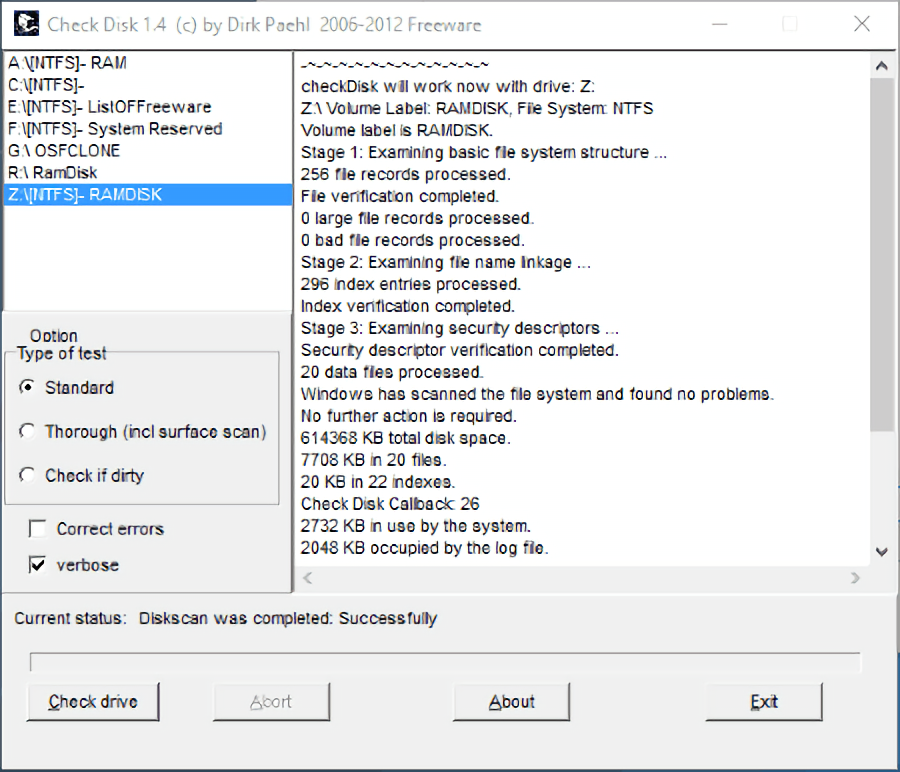 4. Glary Utilities
Price: Free and $39.95 for one year license
System Requirements: Windows 2000/XP/Vista/7/8/10
Glary Utilities is free, powerful and all-in-one hard drive repair software for cleaning your PC and boosting PC speed. It offers over advanced 20 tools to maximize your PC's performance. It can scan your hard drive for issues and repair it if any errors found. And it also repairs registry and system files, fixes shortcuts, removes malwares, cleans up duplicates, etc.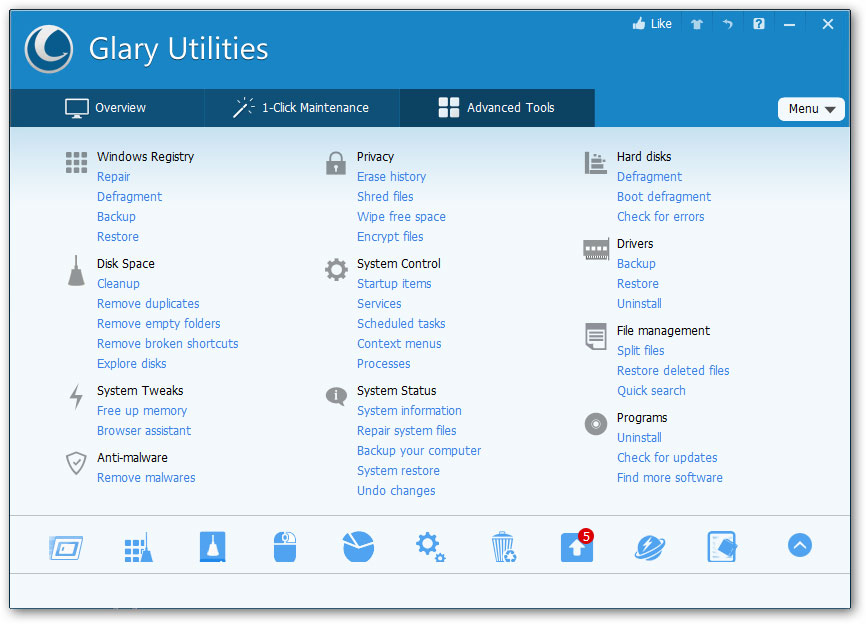 5. Eassos PartitionGuru
Price: Free and $79.95 for professional edition
System Requirements: Windows 2000/XP/2003/Vista/Server 2008/7/8/10
Eassos PartitionGuru is all-around hard drive partition manager software helps you resize/split partition, remove bad sectors from hard drive, backup files, edit hex data, manage virtual disks, erase and recover data, etc. You can repair bad sectors of a hard drive by selecting it and clicking on Tools > Check Partition Table Error. If any error is found, click the "Correct" button on the window to repair hard drive. This hard drive repair software contains ads.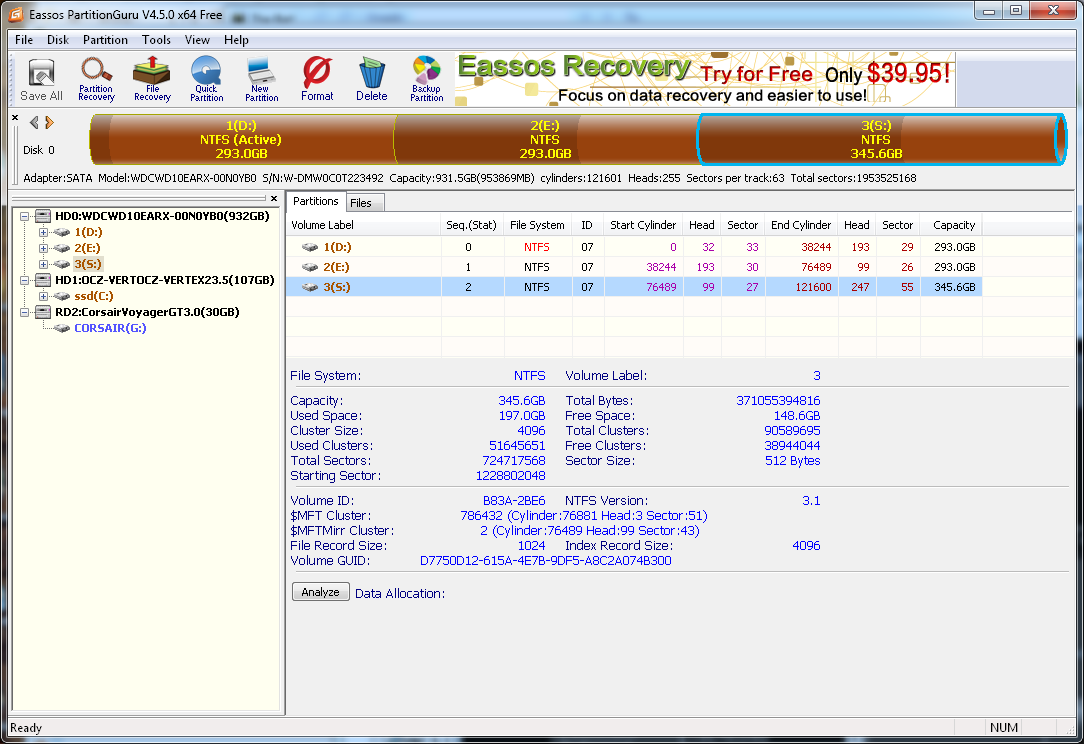 Conclusion
The main target of hard drive repair software is to recover missing, formatted & corrupted data and make the drive practicable again. There are three points I need to emphasize in the end:
Free hard drive repair software can't detect your data on the inaccessible drive, and comes with lower security when compared to dedicated one;
Although the best hard disk repair software offers the file recovery function, it is also important to backup hard drive data before you use them to repair hard drive;
As an old Mac user, the reasons I pick Cisdem Data Recovery is because of the clear guidance interface, timely data recovery, formidable features and tremendous speed.
If you have any other powerful hard drive repair software to recommend, share them with all of us by leaving a comment below.

Free Download