GoPro cameras are truly amazing. They allow you to take high quality photos and videos from perspectives that a non-action camera could never provide. But, as with any digital or electronic device, errors and glitches are unavoidable with GoPros. GoPro SD card errors, for example, are common with HERO cameras including HERO 4, HERO 5, HERO 6, etc. and other GoPro models.
If there is a GoPro SD card error message saying "SD ERR", "NO SD" or "SD Card Error" on the camera's screen, then something has gone wrong, and you need to get the error fixed.
So how to fix the GoPro SD card error? A number of reasons could cause such an error, and most of them can be fixed easily. What are the common causes? How can you fix them? How can you recover the lost GoPro photos and videos caused by the SD card error? You can find the answers here.
Common causes and scenarios of GoPro SD card error
As all GoPro owners know, the SD card is an indispensable accessory. It stores videos and photos, and HERO 6, HERO 5, HERO 4 and other cameras just doesn't work without it. A GoPro SD card error message is something you will hate to see. To better deal with such a problem and find a solution that works, it's important to know the cause of the error you are facing.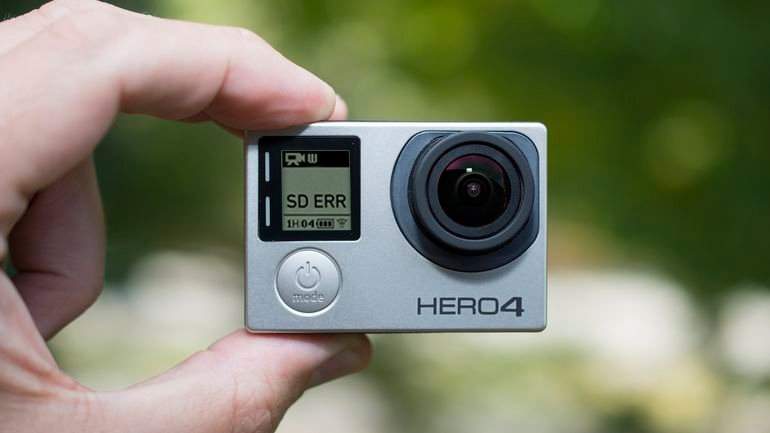 Inferior SD card
Accidentally buying and using a low quality card can result in this error.
Incompatible SD card
Buying your memory card from a big brand isn't enough. A card incompatible with your camera can also cause this error.
GoPro SD card error after format
This problem may also happen if you didn't format the card properly.
Outdated firmware
This can causes a number of GoPro issues including SD card error.
Dirt contamination
Dirty SD card contacts or slot can also be the cause.
GoPro SD card error when it's cold
SD ERR error can occur when you use the camera in very cold weather.
Regardless of the cause, you need to fix the error and make your camera work properly again. Also, data corruption and data loss often come with GoPro SD card error messages. The bottom line is, you don't lose any photo or video when you experience a SD card error.
How to recover the lost data caused by GoPro SD card error
Getting awesome shots and footages may take hours and even days of hard work and dedication. You just can afford to lose them. However, there are two very common scenarios. The GoPro files are gone or damaged in the first place due to SD card error. Another scenario is that you fail to back up the data before you format the card in the hope that formatting will fix the error. In both cases, your data will become unavailable.
Before you start fixing GoPro SD card error, it's important to know how to recover lost or corrupted GoPro photos and videos, or how to retrieve data from the formatted SD card.
What you will need:
A Mac / Windows computer
Reliable data recovery software
Mac
To make things easier, it's recommended to use Mac data recovery software that can both recover lost or corrupted data and restore data from formatted storage devices. Cisdem Data Recovery for Mac stands out among software of this kind due to its powerful performance and ease of use. It provides a perfect solution for Mac users who want to recover lost data caused by GoPro SD card error.
In addition to recovering lost or damaged GoPro video and photo files and getting data back from a formatted SD card, Cisdem Data Recovery can also recover music files, documents, archives, spreadsheets, etc. from Mac hard drive, external hard drive, USB flash drive, memory card, digital camera and more devices. It works for lost, deleted or formatted data regardless of data loss scenarios.
Step 1

Connect the GoPro SD card to your Mac

Insert the card into your computer using a card reader. Install Cisdem Data Recovery for Mac and open the app.

Choose a data recovery solution. If you are not sure which solution is the most suitable, it's recommended to choose Advanced Data Recovery.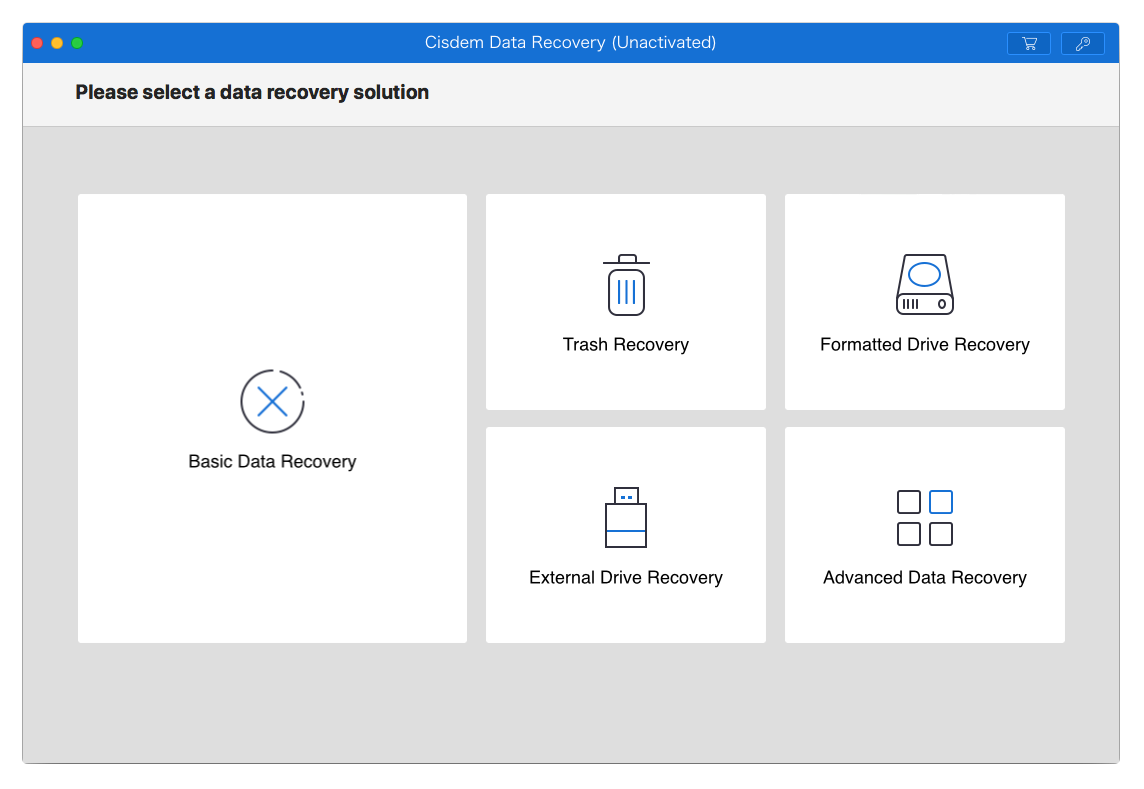 Step 2

Scan and preview your GoPro photos and videos

Select the SD card and click on Scan. You can preview the files during scanning. After the scan is completed, all the files are listed for you to preview and recover. There are three preview modes.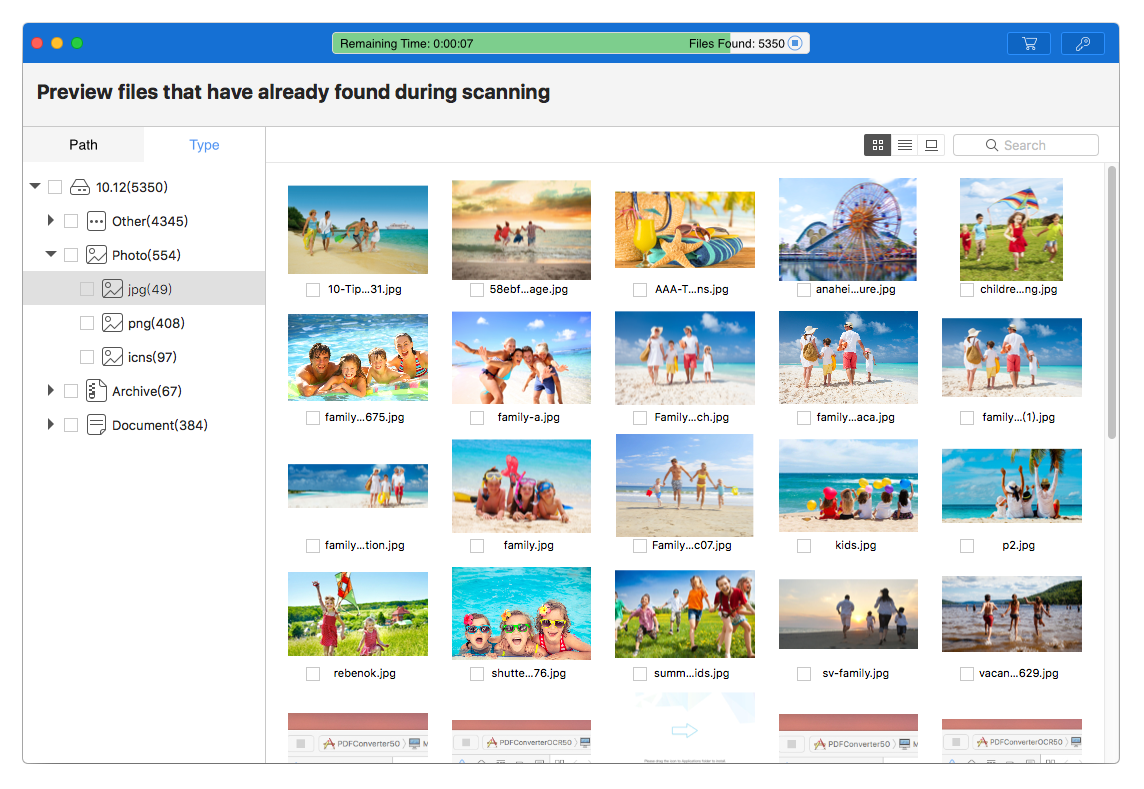 Step 3

Start recovering the lost data caused by GoPro SD card error

Select in batch or individually the files you need to recover. Click on Recover.
Windows
GoPro SD error recovery on Windows can be done in a similar way. To get lost data back, you can use Wise Data Recovery. It can recover lost photos, videos and other types of files from PC and external storage devices including SD card.
Step 1. Insert your GoPro memory card into your PC. Open Wise Data Recovery. Select the card and click on Scan.
Step 2. Once the scan is finished, you will see a list of the recoverable files. You can choose to select an item or select all files.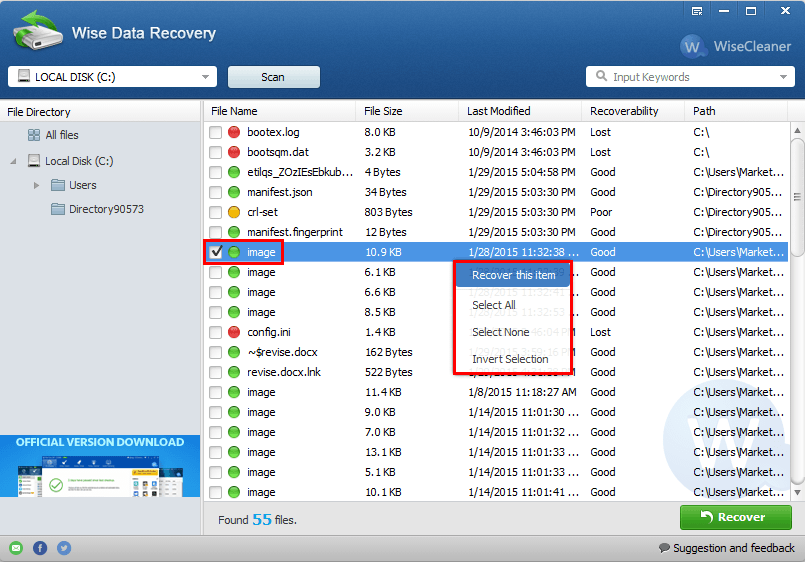 Step 3. Make sure that you have selected the GoPro files that you want to recover. Click on recover.
GoPro SD card error fix: different solutions for different causes
As mentioned above, GoPro SD card error can be caused by more than one reason. There is not a one-size-fits-all solution for different situations. In this part, you will find easy solutions to fix SD card error GoPro triggered by various causes.
Solution 1. Get a proper card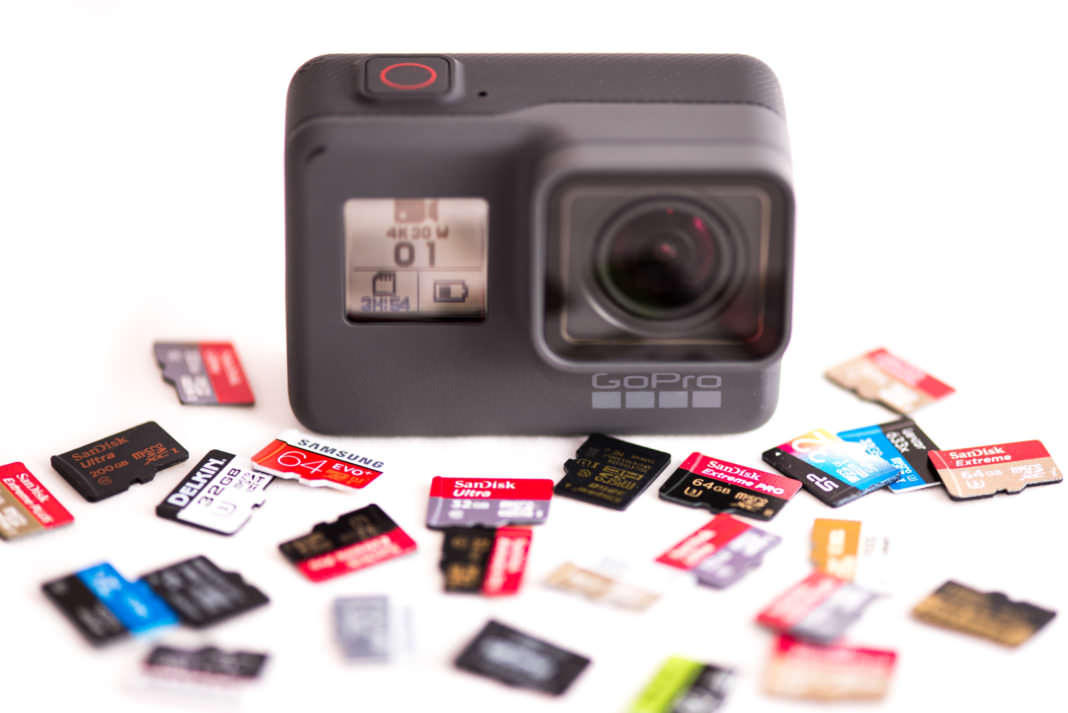 Some, if not many, people don't know the fact that low quality SD cards can result in many problems such as GoPro SD card error while recording, corrupted files, GoPro freezing, etc. A high quality but incompatible card can also cause problems.
It's easy to get a name brand SD card. But how can one tell if a card is compatible or not?
Step 1. GoPro official website recommends the best SD cards for different models including HERO 6 Black, HERO 5 Black, Fusion, HERO 4, Session Cameras, HERO 3 and more. Find out if your card is on the list.
Step 2. If the card you use is not on the list, then buy the recommended card, for example SanDisk Extreme UHS-I 32GB, from official resellers or other trustworthy sources.
Solution 2. Format the card
If there is a GoPro SD card error saying "SD ERR", "SD ERROR" or "SD Card Error", you can format the card to fix the problem.
Go to the settings menu of your GoPro and select the trashcan icon. Select Format your SD card. Exit Settings. You can also format it on your computer or using a different digital camera. That being said, the best option is to format the card on your GoPro camera. However, if there is a "NO SD" message, you can only format the SD card on computer or other devices.
Please note: Back up your files before you do a format. If you accidentally format the card before you back up the data, or have problems backing up or even accessing your GoPro files, it's recommended to use the method and software mentioned above to solve the problem.
Solution 3. Firmware update
GoPro SD card error and some other kind of errors can be fixed by firmware update. Below is how.
Step 1. Go to GoPro official website. Scroll down to the bottom of the page and click on Camera Software Updates.
Step 2. Choose your camera model. If it's a GoPro HERO 5 SD card error, just select HERO5 Black. Click on Update your camera using Quik for desktop. Click on DOWNLOAD NOW. Install Quik on your Mac or PC.
Step 3. Connect USB to your computer and GoPro. Power on your camera.
Step 4. Open Quik. Click on Get Update. It will take a while for the update to finish.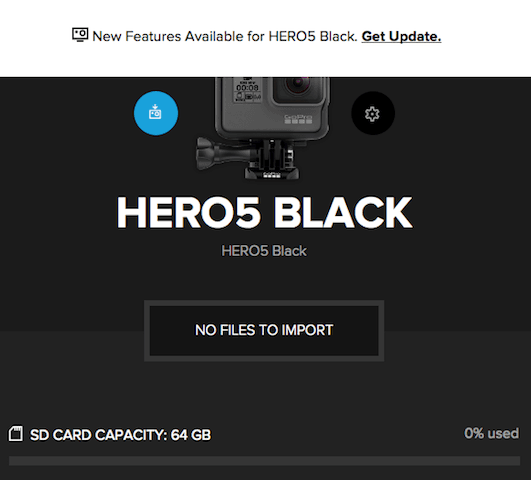 Solution 4. Clean the SD card contacts or slot
Sometimes, the SD cards used in phones or cameras just stop working, and the devices can't read or have problems reading the card. This can be a cause of the GoPro SD card error. A likely reason is that the SD card contacts or slot get dirty over time. In a case like this, the solution is very simple.
Step 1. Remove the card and battery from your GoPro camera.
Step 2. Get some isopropyl alcohol. Wet a piece of soft cloth (or a small brush with soft bristles) with the alcohol (or brush) and use the cloth to gently wipe away the dirt on the SD card contacts. Never rub the contacts with something rough.
Step 3. You can use the same way to clean the card slot on your camera.
Step 4. Let the card or card slot dry for a while. Insert the card into your camera and see if the GoPro SD card error is fixed.
Solution 5. Keep your GoPro camera warm
If your camera and card function well most of the time, and the SD ERR only occur when it's cold, then it's has something to do with the cold weather. The low temperature can also affect the battery performance. In this case, you need to keep your camera (including the card of course) warm.
While the camera can help keep the card warm, it doesn't help much when it's extremely cold. Here are a couple of tips that may help. Put the camera in your pocket before and between shootings. Getting a Super Suit can also help. There will be a layer of less cold air round the camera.
Solution 6. Contact GoPro official customer support
If all the above solutions don't work for you when you face SD card error GoPro, you can reach out the official customer support team for help. Also, if your current SD card works pretty well with a different GoPro camera of the same model as yours, it's likely that there's something wrong with camera itself, which is rare but not impossible. If this is the case for you, it's also recommended to contact the customer support of GoPro.
6 things you can do to avoid GoPro SD card error
Use a high quality SD card compatible with your GoPro model
Keep the card away from dust, dirty, wetness, etc.
Format your card on a regular basis on the premise that there's a backup
Avoid using your camera in extremely cold weather
Turn off your GoPro before removing the card
Safely eject GoPro from Mac or PC
In conclusion
While GoPro SD card errors are sometimes unavoidable, there are things GoPro owners can do to help prevent such errors. If, unfortunately, a SD card error occurs, you can use the above solutions to deal with it. The important thing is that you don't lose any precious photo or video because of the error.