Google Drive is one of the most popular cloud storage services. It allows users to easily store, access, share and collaborate on files from anywhere. As with any storage service or device, there can be duplicate files in Google Drive. Duplicates take up space and can make it less easy to manage files. This article will show you how to find and delete duplicate files in Google Drive easily.
The Best Google Drive Duplicate Finder
Find duplicate photos, videos, audios, documents and all other duplicate files
Find similar photos too
Scan PC, Mac, external hard drive, SD card, etc. for duplicate files
Scan Google Drive for duplicate files
Find duplicate files in 1 folder/drive or in and across multiple locations
Display the found duplicate files for you to view and preview
Automatically select all duplicates for you to remove with 1 click
Also offer selection rules to help you mass select
Easy to use and powerful
Customizable, letting you take control
Available for Windows PC and Mac

Free Download

Free Download
Method 1. How to find and remove duplicates in Google Drive via computer
Duplicate files are files that are exactly the same regardless of name. This method will help Windows PC users and Mac users automatically find duplicate files in Google Drive and let them delete all unwanted duplicates with a single click.
1. On your computer, download and install the Google Drive app.
2. Download and install Cisdem Duplicate Finder. Open it.
3.

Add Google Drive to this Google Drive duplicate finder and remover. Click Scan.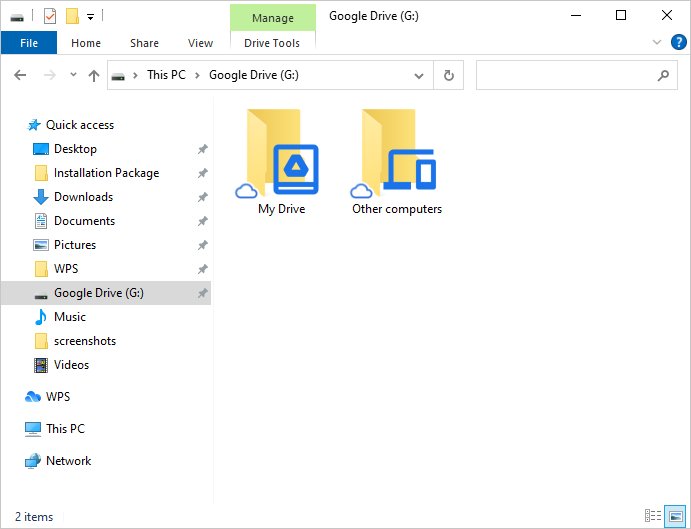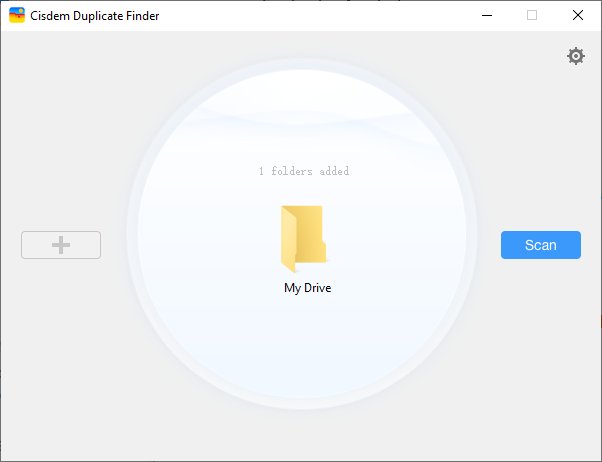 4. When the scan is complete, the results window will display all the duplicate files found in your Google Drive. You can view and preview them.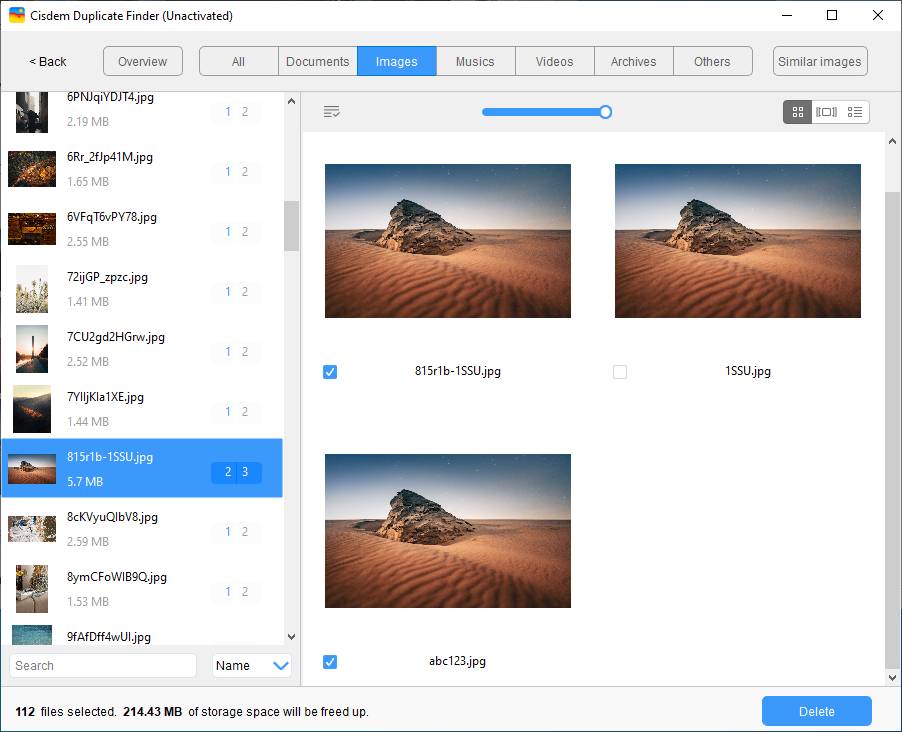 5. Cisdem Duplicate Finder already automatically selects all duplicates for removal. Or, you can choose a desired selection rule or select by hand.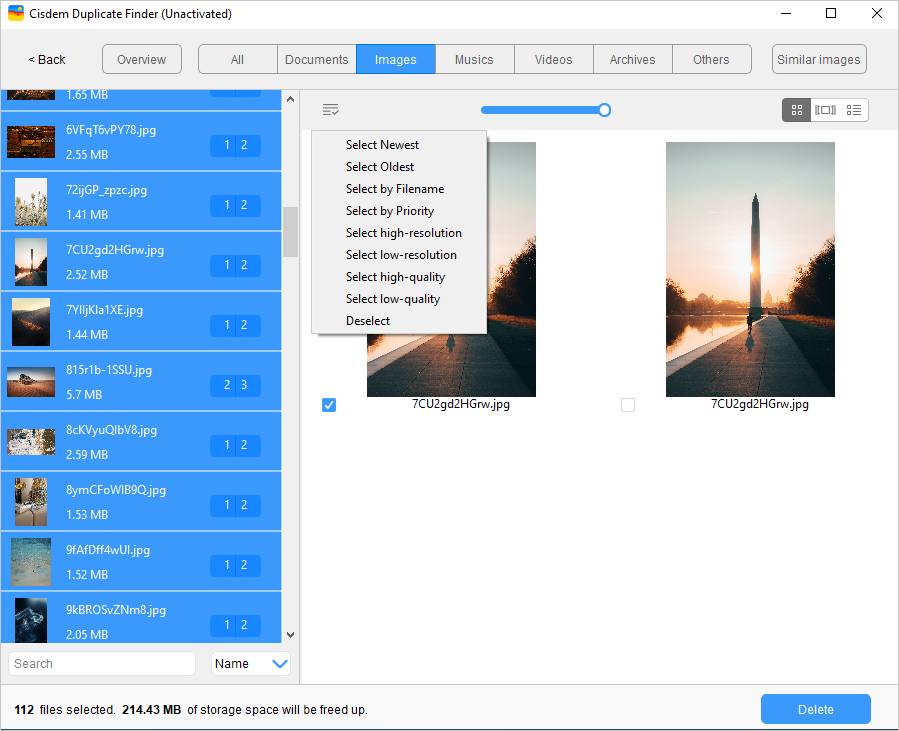 6. Now all the unwanted duplicate files are selected. Click Delete to delete them.
7. An Items moved to the bin message will appear, and all the duplicates in your Google Drive account are removed.
The removed duplicate files will go to the Bin (drive.google.com/drive/trash). You can eliminate them immediately by clicking Empty bin in the top right corner. Or, Google Drive will delete them forever after 30 days.
Important note: In step 3, make sure that you know where to scan. To only find duplicate files in My Drive (drive.google.com/drive/my-drive), scan "My Drive". To only identify duplicates in Computers (drive.google.com/drive/computers), scan "Other computers". To search everywhere for duplicates, scan "Google Drive".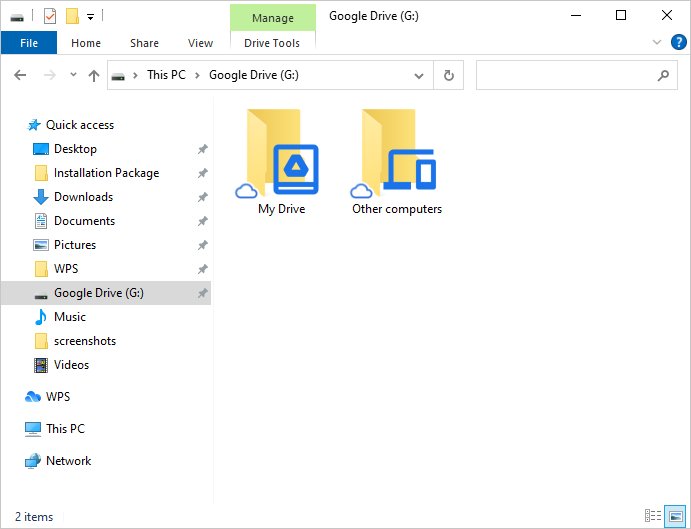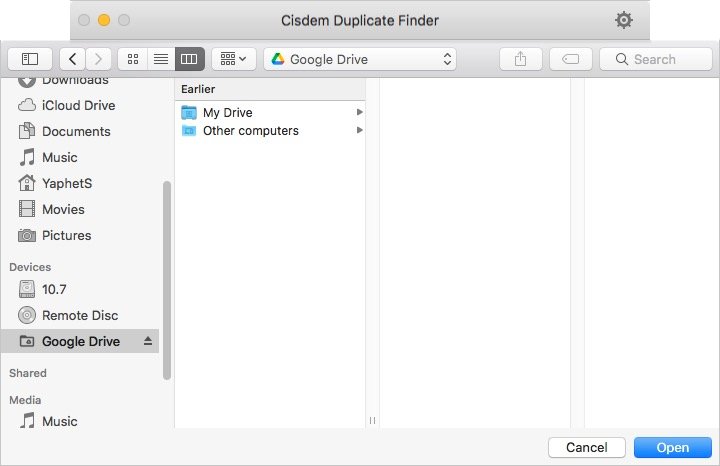 Tip 1. How to download and install the Google Drive app
1. Go to www.google.com/drive/download.
2. Click Download Drive for desktop to download the Google Drive app.
3. Install the app.
4. Sign in to Google Drive with your account.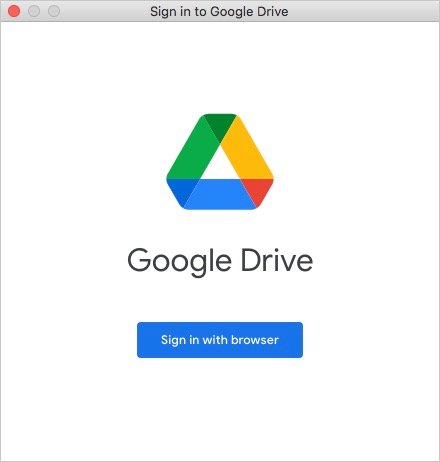 5. You will see Google Drive in the left sidebar in File Explorer (on PC) or Finder (on Mac).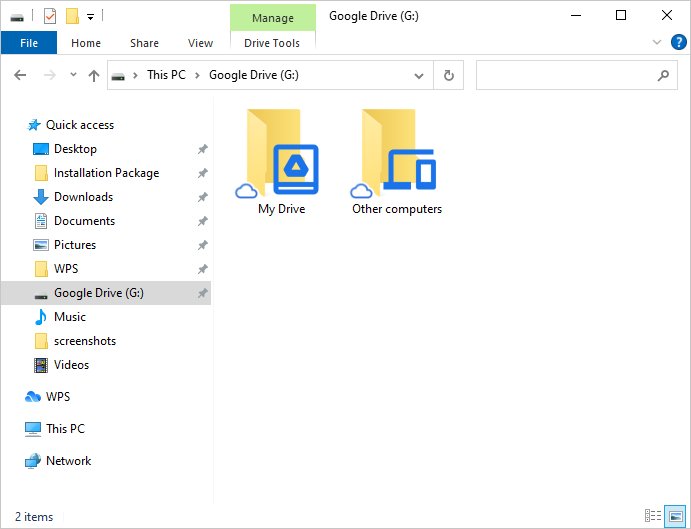 Now you can scan Google Drive.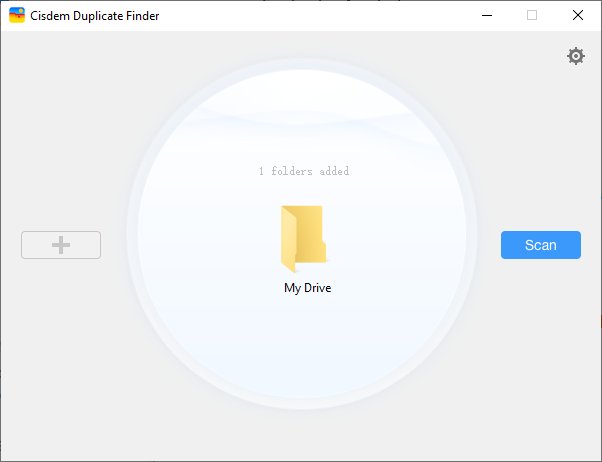 If you want to access the Google Drive app, you can click its icon

in the Taskbar (on PC) or the top menu bar (on Mac).
Tip 2. Help you better remove duplicate photos from Google Drive
In addition to duplicate photos (and other duplicate files), this duplicate file finder for Google Drive can find near-duplicate photos (also known as similar photos), such as visually identical photos in different sizes and visually similar photos.
After the scan, the Images tab in the results window will display duplicate photos, and the Similar Images tab will display near-duplicate photos. In each group of near-duplicates, you can pick the best photo(s) and then select the rest for deletion.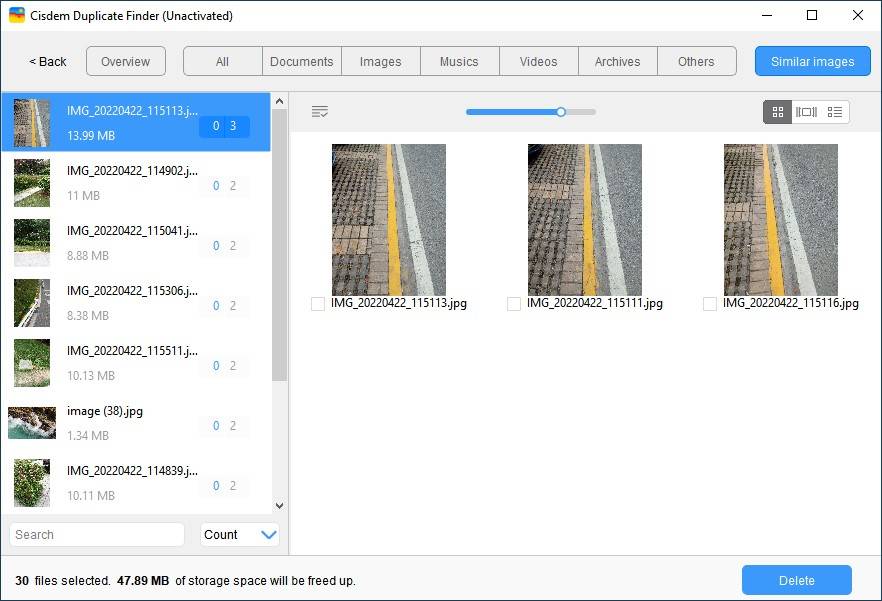 This way, all the unwanted duplicate photos will be removed from your Google Drive.
Tip 3. Exclude specific Google Drive files from scanning
To prevent some important files in Google Drive from accidently deleting, you can exclude certain files from scanning. The files, folders and files with certain extension you added to the ignore list will be skipped by scanner. To exclude specific Google Drive files, click the "Settings" icon on the top-right corner of main window. Go to the "General: tab. You can add folders and files to the first box. And type in particular extensions such as PNG to the second box.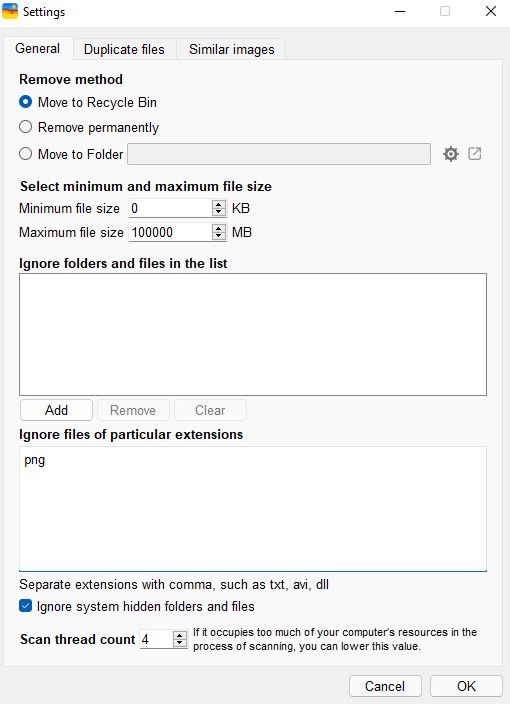 Method 2. How to find duplicate files in Google Drive directly online
This method will show you how to identify and delete duplicate files in Google Drive without using the Google Drive app.
The method uses Cloud Duplicate Finder, a web-based duplicate file finder that supports Google Drive. And there are two facts to know about it.
To use Cloud Duplicate Finder, first make sure that you trust it. You will have to allow it to access your Google account, which gives it permission to access, edit and delete all your Google Drive files.
The identification of duplicates is free, but you need to pay to delete them.
Below are the steps.
1. Visit www.cloudduplicatefinder.com.
2. Sign in with your Google account.
3. At the top of the page, choose Google Drive.

4. In the left sidebar, click Add New Drive.
5. Allow this duplicate file finder to access your Google account.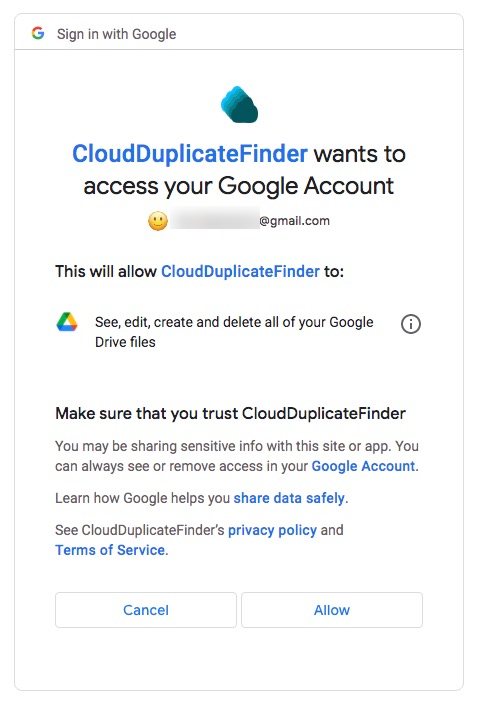 6. In the left sidebar, select the Google Drive checkbox.
7. Click Scan. When the scan is complete, you will see the found duplicate files.

8. Manually select the duplicates that you don't want to keep. Or, you can click the Select Duplicates pop-up menu and choose a selection rule.

9. To remove duplicates from Google Drive, click the Select Action pop-up menu and choose Permanent Delete.
Like Cloud Duplicate Finder, another web-based tool called "Duplicate File Finder, Cleaner for Drive" can also help you with the task.
Method 3. How to manually find and delete duplicate files in Google Drive
Google Drive doesn't detect the duplicate files that exist in your account, but you can manually find them.
1. On your computer, go to drive.google.com/drive/my-drive. Sign in with your Google account.
2. In the search box at the top of the page, click the Search options icon

to access the advanced search settings.
3. Select a file type, such as Photos & images or Documents. Click Search.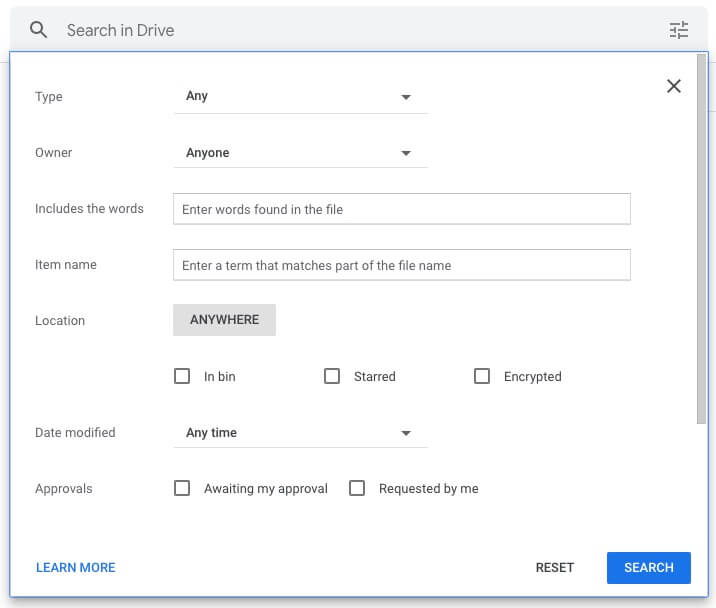 4. Now you can easily spot groups of duplicate files by name or size or both. Note: Pay attention to files with names that contain "(1)" or "copy".
5. In each group, view and preview the files to decide which one(s) to delete.
6. Select multiple duplicates and click the Remove icon to remove them from your Google Drive account.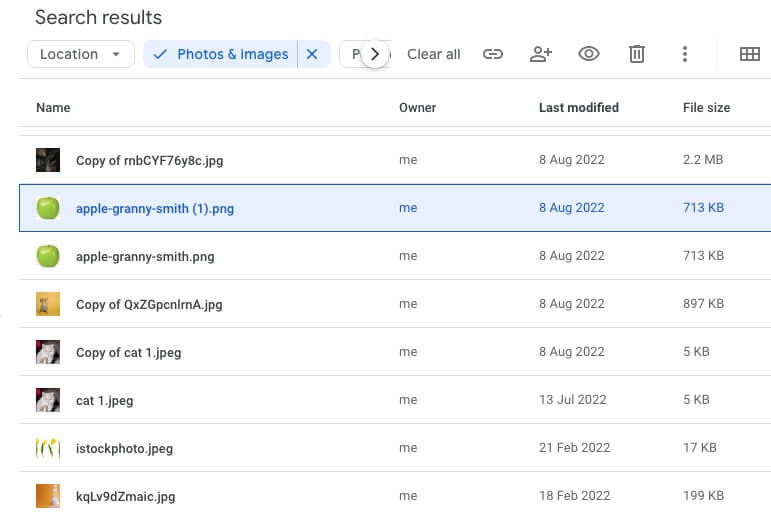 Continue deleting until there is no duplicate.
FAQs about Google Drive duplicate files
Does google drive upload duplicates?
The short answer is no and yes.
Years ago, if you tried to upload duplicate files to Google Drive, your files would be uploaded and got names like File (1), File (2) and so on, which could cause confusion and made it harder to organize files.
Now Google can skip duplicate uploads. If you reupload a file to Google Drive, or if your account already has a file whose name and format is the same with the file you are uploading, this upload will be detected and ignored. In addition, you will see an "Upload options" dialog.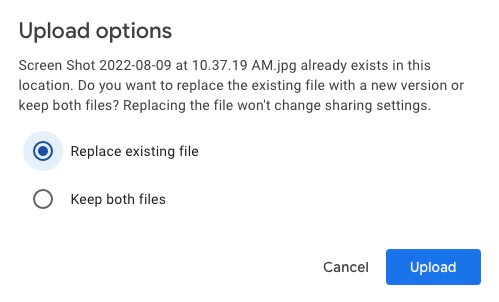 But, according to my tests, Google Drive identifies duplicate files only based on name and format, and the content isn't taken into consideration. This means that Google Drive can't detect all duplicates during upload. Also, the detection will fail if you upload the same file to different folders in your account separately.
Well, can Google Drive find the duplicates that are already in your account? The answer is no.
Why does Google Drive create duplicates?
Some Google Drive duplicate files are created during upload. Also, the Google Drive app may duplicate files due to improper settings or sync issues
Does Google Drive create duplicate files after editing?
When it comes to multiple copies of the same Office file such as a Word document or an Excel spreadsheet, Google Drive will merge them and only keep the latest uploaded version (with the other versions being available for viewing and restoring). For example, to access the older versions of a document, choose to open it with Google Docs. In the menu bar, select File > Version history > See version history.
How to stop Google Drive from duplicating files?
You can avoid duplicate files in Google Drive by removing them regularly. You can also prevent them from appearing in the first place. You can do the following:
Properly configure the sync settings.
Conclusion
Google Drive's duplicate detection feature significantly prevents duplicates from being uploaded. But it's not enough. There can still be file duplicates. This article shows you how to find and delete Google Drive duplicate files in different ways. I hope it helps. By removing duplicates, you can organize files more easily and free up storage space.