Anyone in a business community will deal with invoice files, to send or receive such a file specifying the amount of products or services. You may run a new business or just new to business, to start a cash flow, you will need an invoice template.
There are various invoice templates available online. In light of the situation that an invoice file is filled with several tables, an invoice is highly recommended to store in PDF format. A PDF invoice can well maintain the formatting when you open the file on different platforms; also a fillable PDF invoice allows you to modify the file for further usage.
6 General Free Blank Invoice Templates
Here we list 6 general free blank invoice templates for users, these are frequently used templates apply to all walks of life. Most of them are fillable, you can download according to the following links and fill the information as needed.
1.Simple Retail Invoice Form
Download Address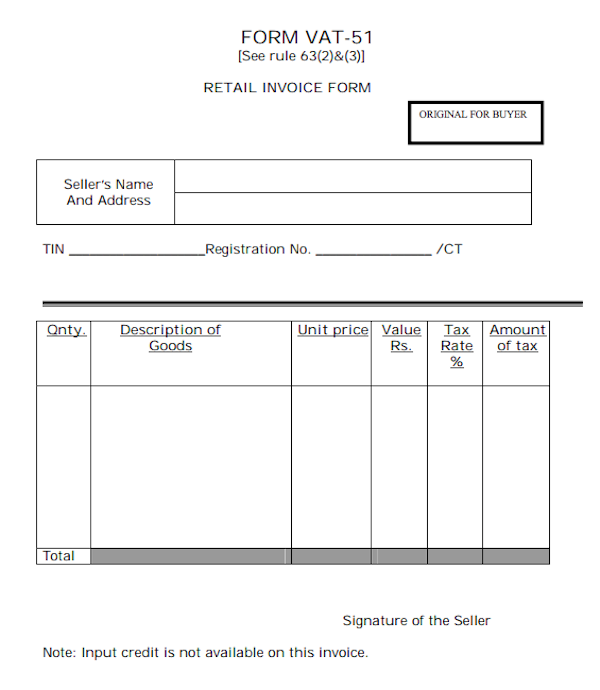 2.Fillable Invoice Template without Company Information
Download Address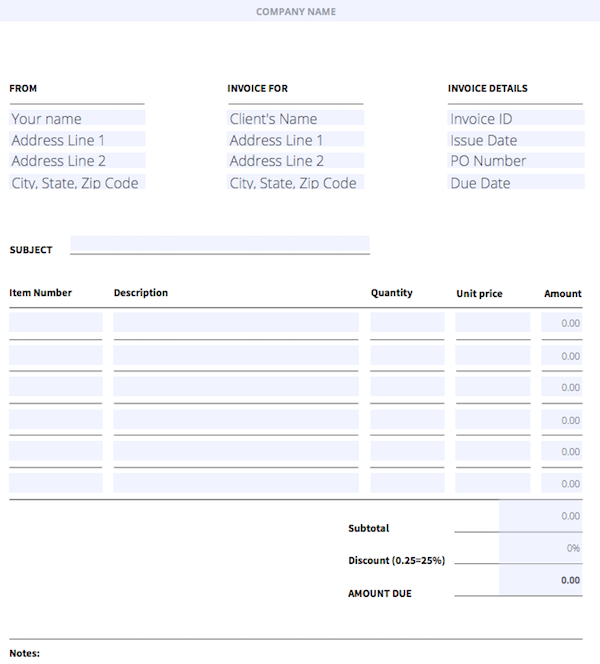 3. General Fillable Invoice Template with Company Information
Download Address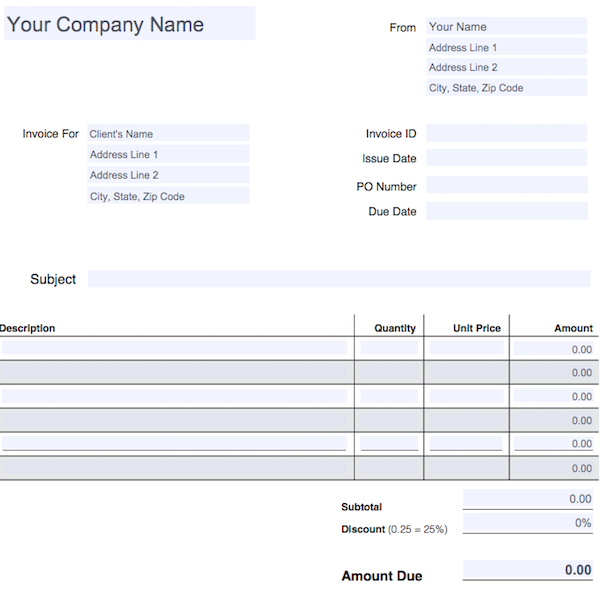 4.Advanced Fillable Invoice Template
Download Address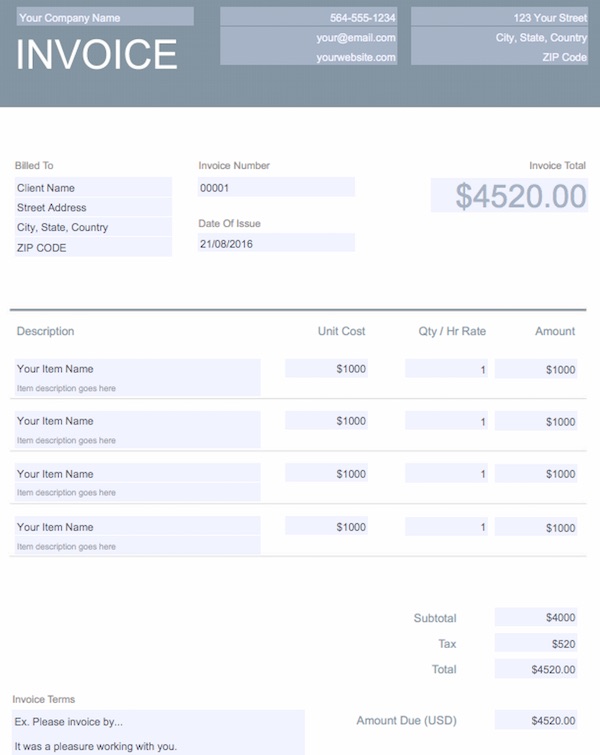 5.Sales Invoice Template
Download Address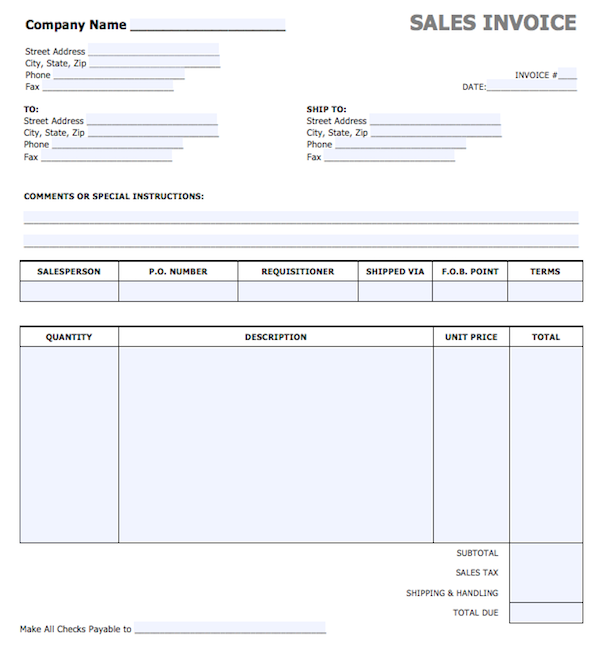 6.Invoice Template with Detailed Payment Information
Download Address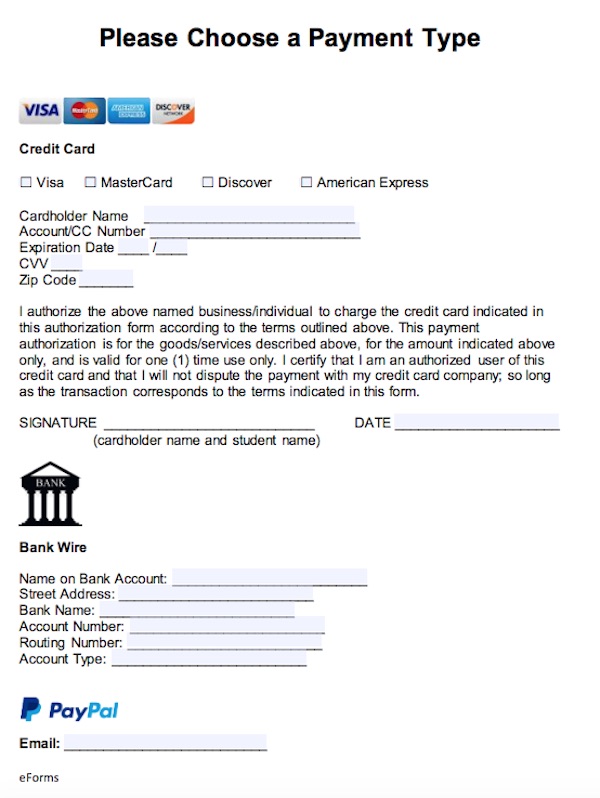 For these fillable invoice templates, you just need to download according to the provided links, then open with a PDF editor to fill out the forms. If you need to change the template a little bit, directly modify in a PDF editor if you have installed one, or make PDF editable in word or other formats for easy editing, then save as PDF again.
Best Websites to Download Free Blank Invoice Templates in PDF
If you find none of above meets your requirements, or you need to find some other advanced free invoice templates, you can go to following recommend websites, and download free blank Invoice Templates in PDF.
All the invoice templates offered from this website are downloadable, free and fillable. There are 53 blank templates for different specific types, such as Artist, Auto Repair, Freight, Contractor, etc.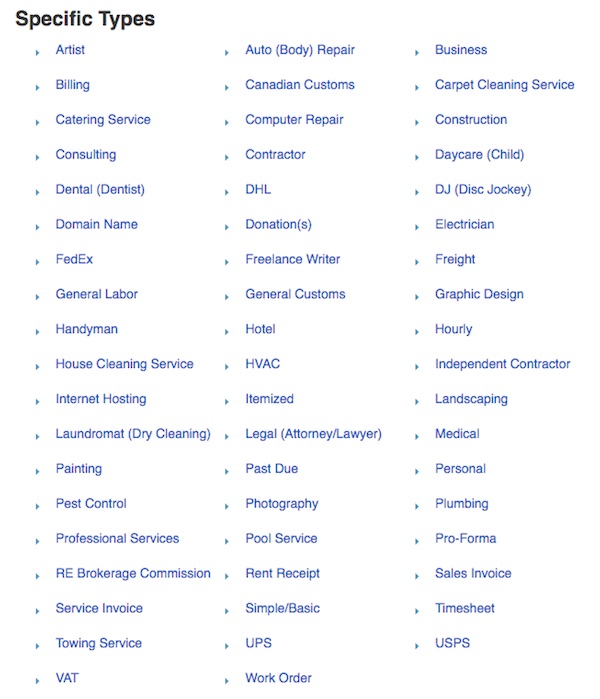 These invoice templates are quite general without customized specifications added, but there are also Word and Excel versions provided for convenience.
You just need to choose one specific type, then save the fillable blank invoice template in PDF to your computer.
Though there are only 10 free blank invoice templates available on this website, each of them is quite nice and professional looking. If you are looking for some invoice template visually gorgeous, here is the one.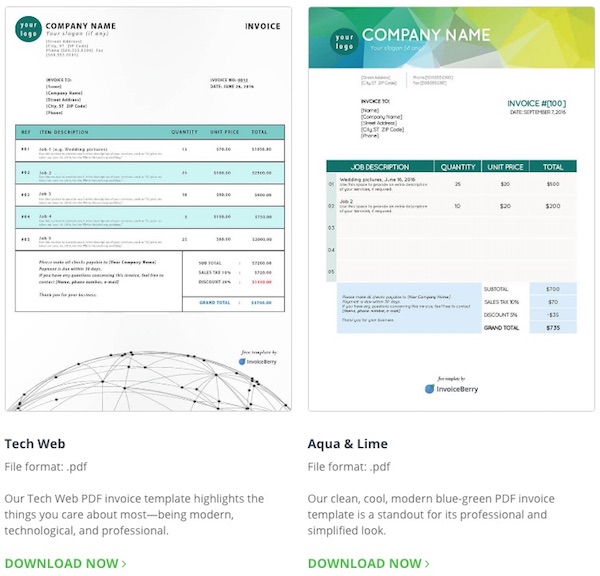 They are free and downloadable. The only inconvenience is, you need to submit your email address to get a download link of free templates, but it works to allow you download any one of these free templates.
In fact, the invoice templates offered from this website is saved in Word format, instead of PDF. However, these websites are with high practicability and professional looking, also, even if you want PDF templates, you can save Word as PDF to serve your purpose.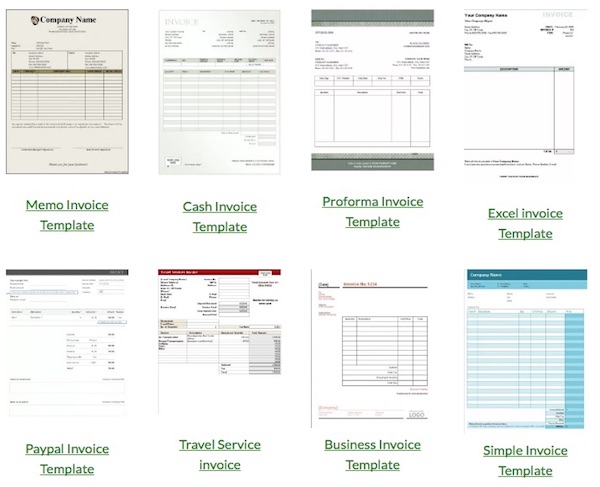 Once you have chosen a free invoice template, click on it, then click the "Download" icon to get the template.
What if You Want to Modify These Blank Invoice Templates?
We all know, a free PDF invoice template won't be exactly the same as you expect to use for your intentions. What if you want to modify these blank invoice templates in PDF? In such circumstances, a PDF tool will be quite useful, let's say Cisdem PDF Converter OCR.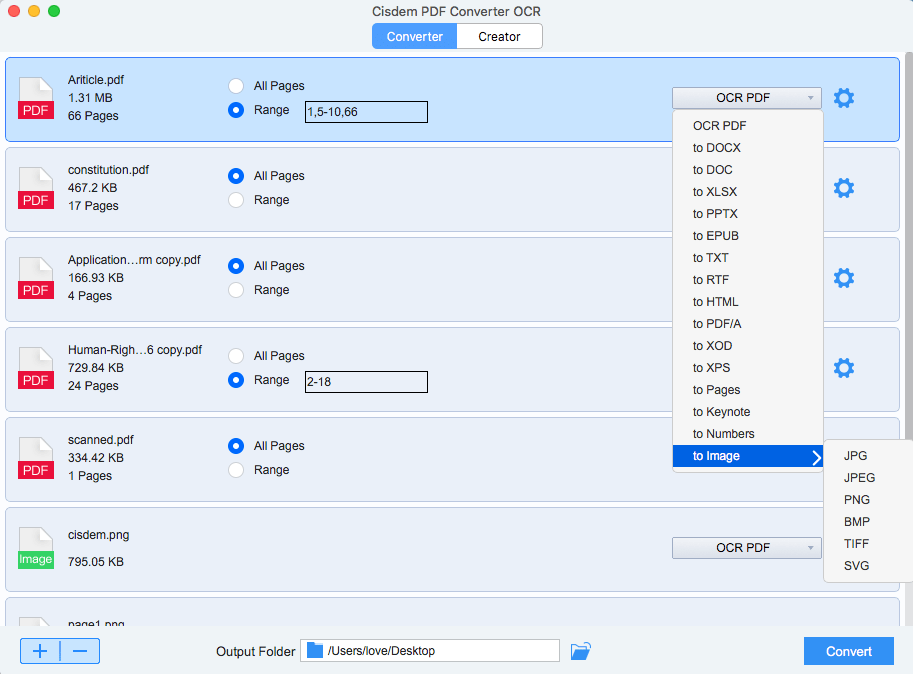 How OCR PDF Converter help to deal with invoice templates?
Convert PDF invoice template to editable formats, such as Word or Excel, to edit the templates easily
Save invoice template in Word as PDF format, and compress the PDF templates
Perform OCR on image invoice template to make them editable
Extended: Create Invoice Online for Free
In the case you don't have document processor installed or need to compile an invoice instantly, you can create one online.
There are quite a lot of online invoice generators, but lots of them resemble a lot. Here we pick 3 best online invoice creators basing on practicability and convenience. You don't need to register an account to use its free service.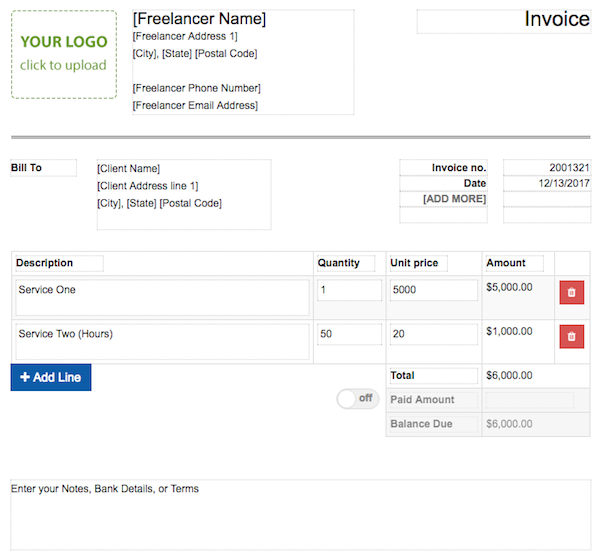 After you have filled out the template, preview before click "Download PDF", then save the file. Though you will be prompted to create a free account when downloading, ignore it and you will be navigated to save the file in seconds.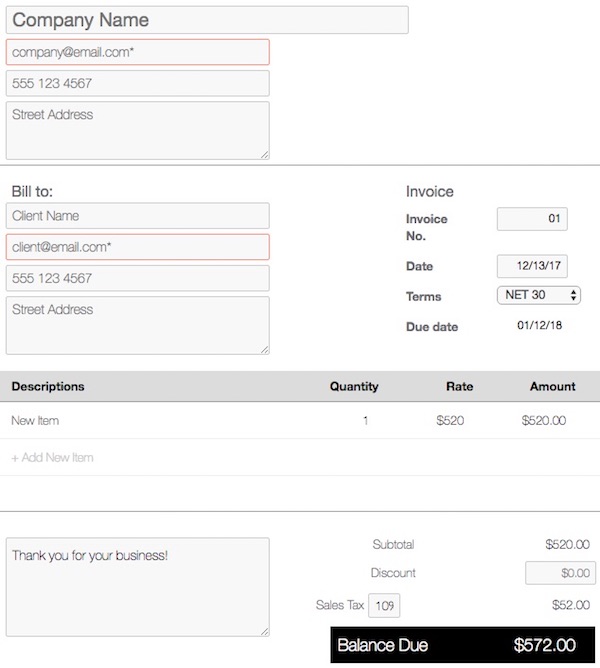 After you have added all necessary information to the template, check the box before "I'm not a robot", then click "Download Free Invoice" to get your prepared invoice in PDF.
Conclusion
Surely, there are more sources of invoice templates available online, no matter saved in PDF format, or Word, or Excel format. To be frank, there are quite few of them will completely cater to your needs, you may need to customize them a bit for your good. Therefore, you'd better have a word processor or an OCR PDF Converter around.