As eBook reading expand its popularity anywhere, both ePub and PDF formats are selected as the top choices to save an ebook. Therefore, here arises the never-stop arguing about ePub VS PDF. Then, which one is better? Well, the answer cannot be that simple, yes, it depends.
What is ePub or PDF?
ePub, the short name of Electronic Publication, is not a single document, but an archive file composed of several HTML files to include texts, images and other supported factors. It is flow-able, so readers can view ebooks on different devices with the text size adjusted to fit the screen.
Main Features of ePub:
Re-flowable to adjust the text size for conformable reading on different screens;
XML-based file;
A library is available for quick scan;
DRM can be added for copyright reason;
PDF, the short term of Portable Document Format, is designed to present file with a description of a fixed-layout flat document, that's to say, all the elements (structuring elements and interactive elements) are well-formatted kept. Therefore, no matter which platform or PDF reader you use to view PDF files, the format and layout are kept same as original.
Main Features of PDF:
Not re-flowable, text size won't adjust to fit the screen;
2 types of PDF: Native (Editable & Searchable) and Scanned (Image-based)
Include interactive elements for people to collaborate;
Allow adding password or certificate to protect files;
Support inserting multimedia, such as video, audio, 3D, etc.​
ePub VS PDF
#1 Compatibility
ePub and PDF share an equally high compatibility, both being the open file format, they can be smoothly read on multiple platforms and devices, no matter you are reading on MacOS, Windows or Linux, or no matter you are viewing on Kindle, Amazon, Kobo or tablet, such as iPad, Galaxy Tab.
#2 Reading Experience
On reading experience, ePub performs better than PDF.
As we mentioned above, the content in ePub file is re-flowable, when you read ePub files on different devices with different screen sizes, the text will be automatically adjusted to fit the screen for comfortable reading, also, you can adjust the text size or file background. However, PDF cannot do this, the PDF text are static, it won't automatically optimize to fit different screen sizes, you will need to zoom in or out for better viewing, and this problem even looms large when you read PDF files on mobile devices, you will need to enlarge the page now and then to view texts clearly.
#3 Easy for Editing?
To edit ePub or PDF file, an editor is required.
For ePub editing, having a basic knowledge on HTML would be helpful. In the following ePub Editor, all the projects contained in the ePub file is listed in a library, and there is a palette available allows you to adjust the style, while you will need a basic understanding about HTML to set a style for your ePub contents. As for an ePub editor, they are not that large in quality when comparing to PDF editors, and the price varies, but basically lower than that of a PDF editor.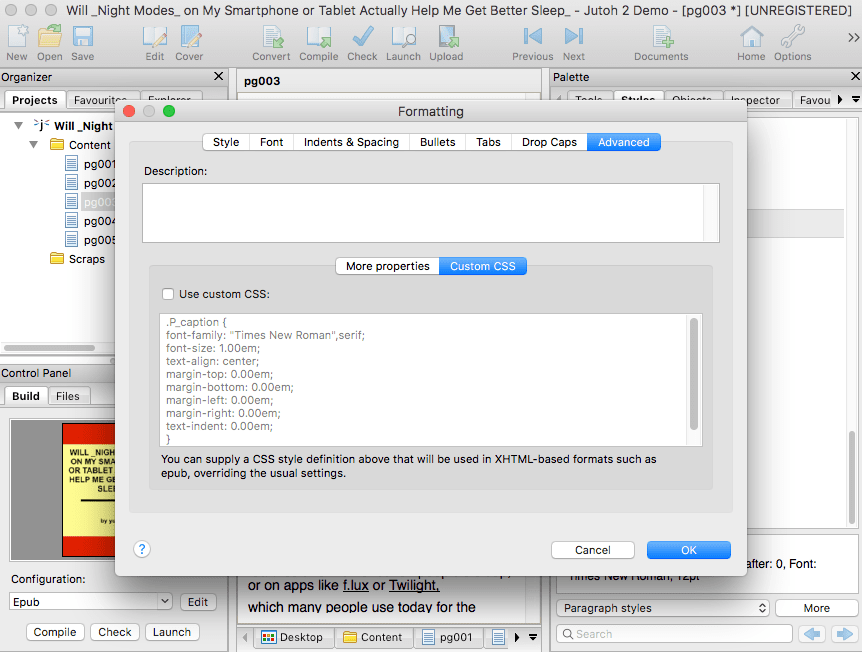 For PDF editing, it is relatively easy to start, since there is a basic set of editing tools built in and you don't need to acquire some programming knowledge before editing a PDF. It works similarly as other word processors, but also offers advanced features to edit the PDF as users' knowledge and skills grow.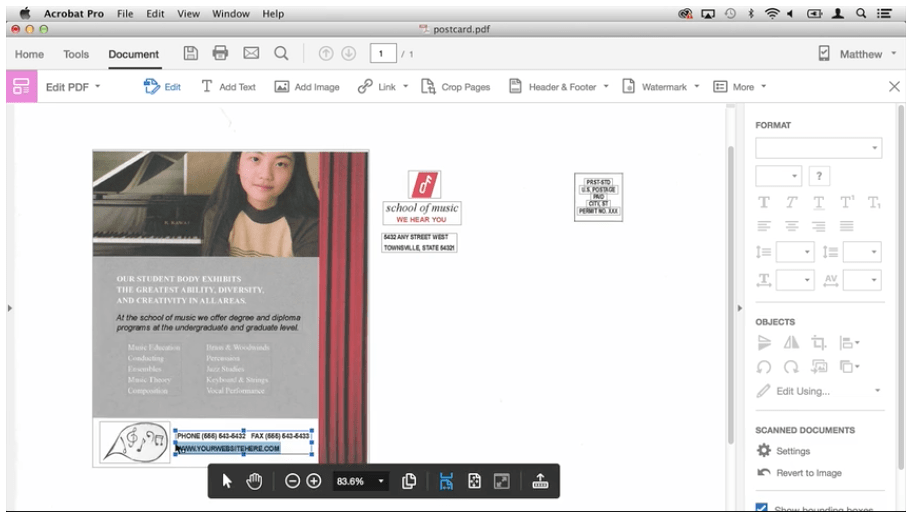 #4 Versatility
A ePub file can:
Bookmark
Highlight
Annotate
Note
Search
Change fonts, text and background colors
DRM protection
A PDF file can:
Bookmark
Highlight and annotate
Search
Sign
Fill form
Protect
Optimize size​
#5 File Size
Normally, the same content contained in an ePub file is smaller in size than that in PDF format, from 5 to 10 times. For the reason that PDF contains embedded fonts, keeps record of location and direction of its characters, while, ePub is just HTML and stored in a zip file. And that is the reason why we need to reduce pdf file size very often.
#6 Interactivity
ePub and PDF both can be interactive, allowing users to be more engaging in the reading.
An ePub file can be created with rich interactivity, you can highlight and add notes, also you can add hyperlink, animation, slideshow, even create buttons to control the slideshow.
While for PDF, users can add hyperlinks to website or other pages, add buttons to navigate, show or hide content, create a form with text fields fillable, embed audio and video, besides, users can highlight, annotate and comment.
#7 Suitable for Printing?
Undoubtedly, PDF is the best file format to print out document, since it is composed of embedded fonts and stores the design in a way that it won't be changed easily. Hence, when you print out a PDF, the papers will look exactly the same as you review on the digital copies. Still, you can connect to a Printer in any PDF reader for convenient printing.
But ePub does not, mainly for the issue of copyright on electronic publications. In addition, with its flowable text, the layout will change a great when printing out. I guess, these are the reasons why most of ePub readers even don't allow users to connect to a Printer.
ePub VS PDF, Which One is Better?
It depends.
Yes, that is the answer. Both has its advantages or disadvantages, so you will need to pick the appropriate format according to your purposes:
Of course, this is not the whole story, Cisdem can:
Convert PDF to Word, ePub, Excel, Powerpoint, Keynote, Pages, total 16 formats;
Convert ePub, Word, PowerPoint, CHM, Image, etc to PDF (Also merge, protect and compress PDF)
Build in OCR feature to convert scanned PDF or images into editable formats;
Batch convert;
Retain original quality;

Free Download
Steps to Convert PDF to ePub on Mac:
Go to "PDF Converter".
Once you have installed and launched the program on your mac, you will enter into the "PDF Converter" interface by default.
Drag and drop PDF files to import.
Or you can click "+" icon to add files.
Prepare for PDF to ePub conversion on mac.
Choose the page range you want to convert, then select output as ePub. If you have added a scanned PDF for conversion, you need to download the OCR module and choose file languages.
Click "Convert" to save PDF as ePub on mac.
Want to Convert between ePub and PDF on Windows or Free?
Cisdem PDF Converter OCR works perfectly on Mac, yet, there is no Windows version. If you want to convert between ePub and PDF on Windows or for free, check the list in the following topic.
So, which format do you prefer, ePub or PDF?
Maybe, argument concerning on ePub VS PDF will continue as each of them evolves to be more convenient and practical for more users. But at least, now we have our own choice according to our needs. Besides, if we pick the wrong format, there are programs, such as Cisdem PDF Converter OCR helps to do conversion between ePub and PDF.


Free Download

Free Download