Dropbox is one of the most widely used cloud storage services. As with any service or product, it's not perfect. There are a few problems that many Dropbox users experience. The Dropbox duplicate files problem is one of them. Deleting the unwanted duplicates in Dropbox can help free up space, as well as better organize files.
This article will show you an easy way to quickly remove duplicate photos and other duplicate files from your Dropbox account on Mac and Windows PC.
The Best Dropbox Duplicate File Finder
Find duplicate photos, videos, audios, documents and other duplicates
Automatically identify duplicate files in your Dropbox
Offer 3 preview modes, letting you preview duplicates side by side
Automatically select duplicates for bulk removal
Also let you manually select duplicates or choose a selection rule
Can also eliminate duplicate files on computers, external hard drives, SD cards, etc.
Available for both Mac and Windows

Free Download

Free Download
Does Dropbox detect duplicate files?
Dropbox can partly detect duplicate files during upload. Dropbox can't detect the existing duplicate files in your account at all.
Let's take a closer look.
Suppose File A is already in a folder in your Dropbox. When you reupload it to the same folder, Dropbox will detect and ignore the reupload so as to avoid duplicate files.
However, there are two common situations where Dropbox's duplicate detection fails.
File A is in your account but not in any folder. Now you reupload File A to a Dropbox folder. Dropbox will see it as a new file and upload it.
File B and File B Copy are exact duplicate files. When you upload the two files (even) to the same Dropbox folder, Dropbox will consider them two unique new files and complete the upload.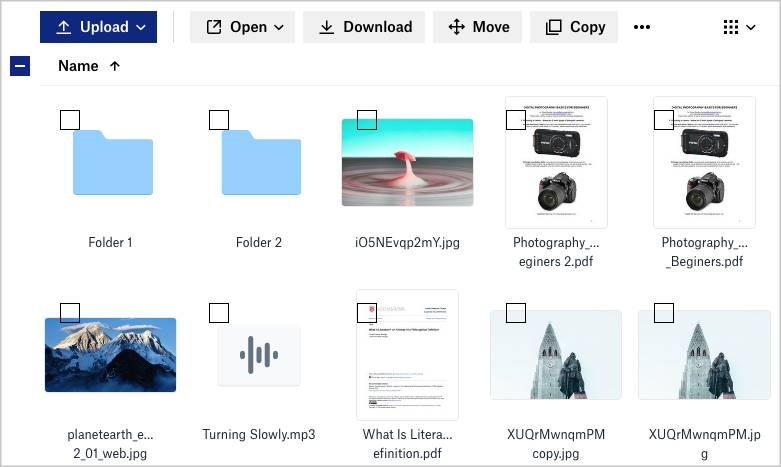 As you can see, Dropbox may upload duplicate files due to its not-so-smart duplicate detection, which is one cause of duplicates in Dropbox. Another cause is that users move files between Dropbox folders using Copy rather than Move. There are still other causes.
Dropbox itself can't find the existing duplicate files in users' accounts, not to mention to delete them. Users have to deal with the problem themselves. Luckily, there is an effortless solution available.
How to easily find and remove Dropbox duplicate files in bulk on Mac and Windows PC
If the duplicate files in your account are exact duplicates (i.e., files that are exactly identical regardless of filename) possibly created by the causes described above (or other causes), here's an almost automatic solution to help you get rid of them. Thanks to the solution, you don't have to identify and delete duplicates one by one by hand.
The instructions below are divided into two parts.
Part 1. Sync Dropbox files to computer
1. Download the official Dropbox desktop app. Install it on your Mac or Windows computer. Install it.
2. Sign in with your account. Click Next.
3. Choose Make files local.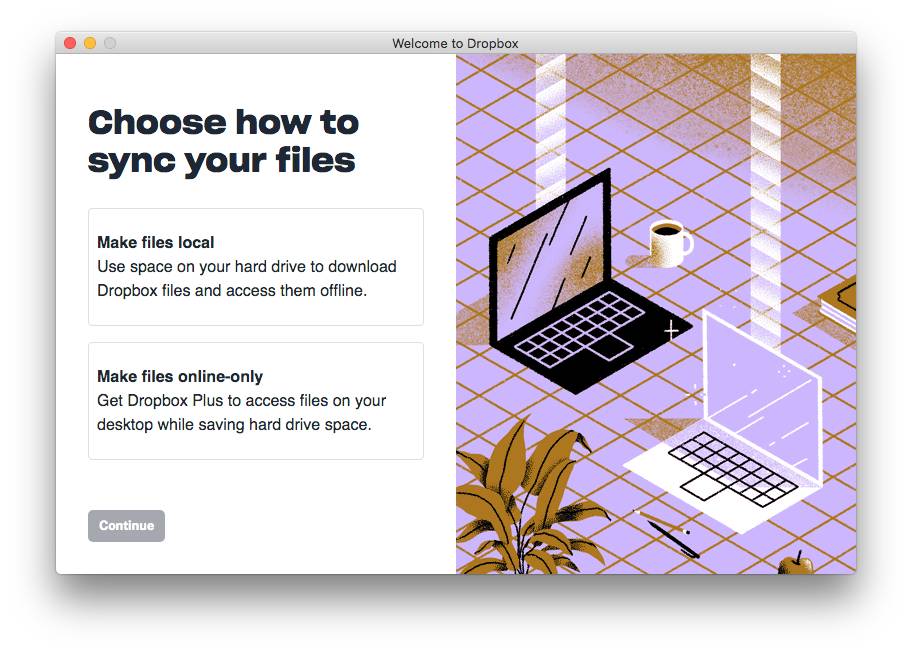 4. Click Not now.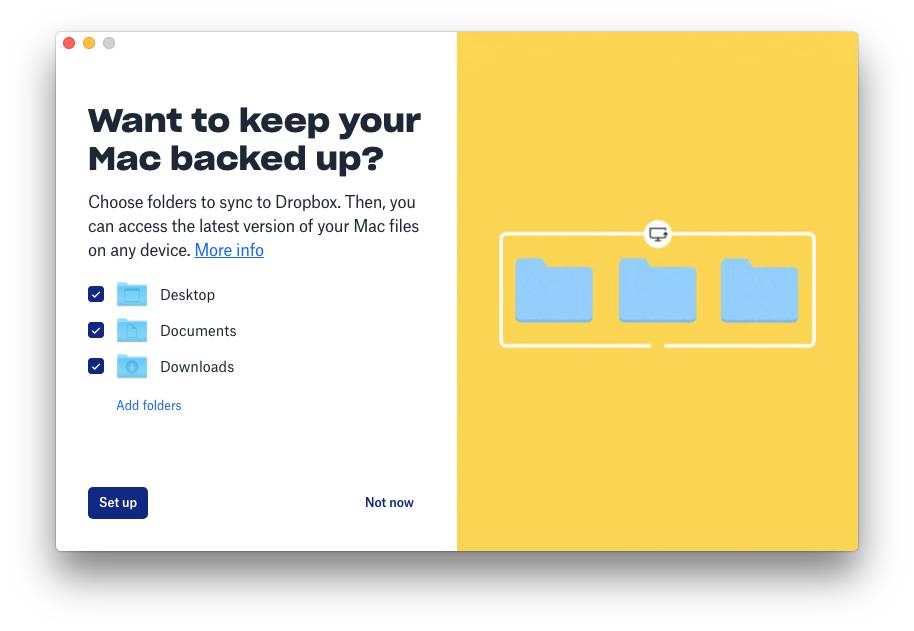 Now Dropbox app should be installed with default settings and start automatically syncing the files in your account to your computer. You can access the app by clicking its icon in Mac's menu bar or Windows' taskbar.
To find the local Dropbox folder (i.e. where synced files are stored on your computer), go to Mac's Finder or Windows' File Explorer. You should see it in the sidebar.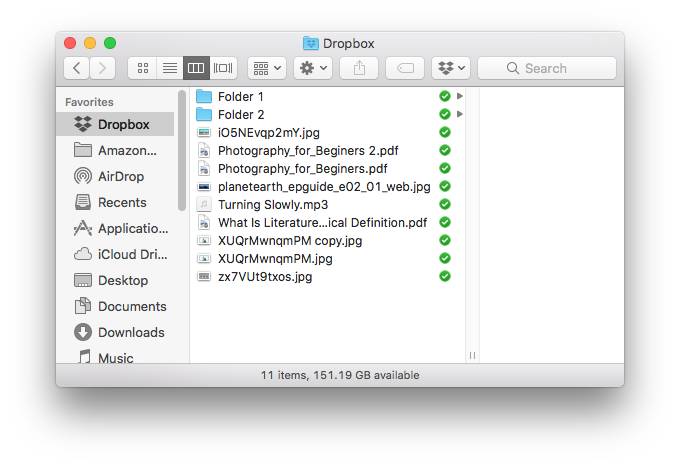 You can check the sync status in the app. If it displays Up to date, then all your Dropbox files, including the duplicate files in them, should have been synced to your computer.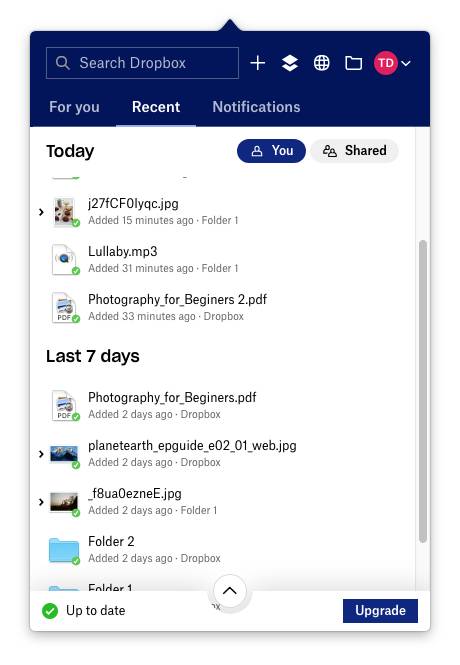 Note: If you are a heavy Dropbox user with tons of files, then the sync will take a relatively long time. If the sync is successful, you can now go to Part 2. If you can't successfully sync all Dropbox files, despite your efforts, then this solution won't work for you.
Part 2. Delete Dropbox duplicate files such as duplicate photos
The software I use is Cisdem Duplicate Finder. It's a powerful, safe and easy-to-use app to identify and eliminate duplicate images, videos, songs, Word documents, PDFs, presentations, ebooks and more. It can also help find near-duplicate images.
The software is available for both Mac and Windows PC. Here I use the Mac version to show you how to weed out Dropbox duplicates on Mac. And it is basically the same for Windows PC.

Free Download
1. Download and install this Dropbox duplicate finder. Open it.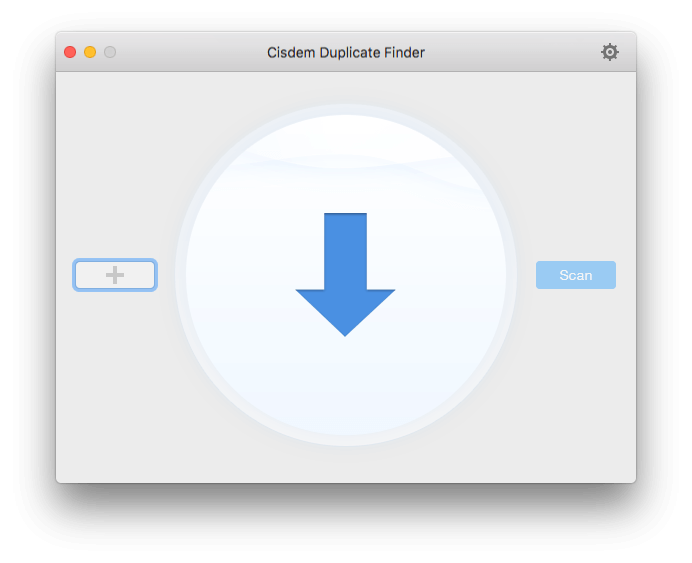 2. Click the plus icon +, select local Dropbox folder and click Open.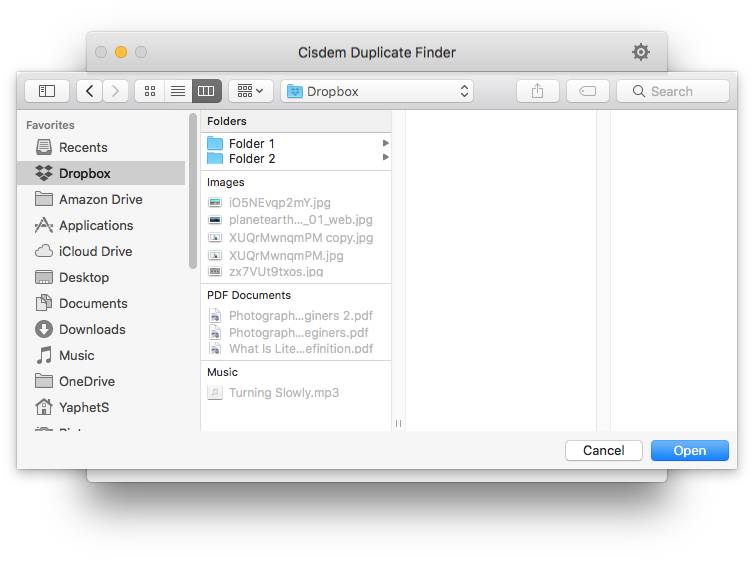 3. Click Scan.
4. When it's done, the results window will display the found Dropbox duplicate files in groups under the All tab.
There are 3 preview modes. You can handily view and compare Dropbox duplicate photos side by side.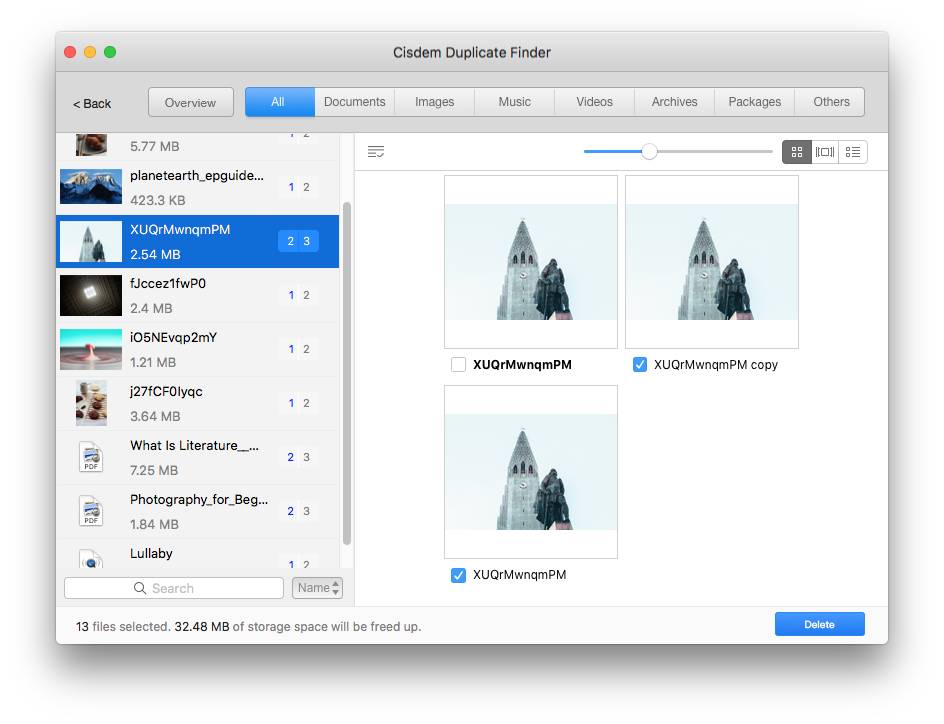 5. Cisdem Duplicate Finder automatically selects all duplicates for you to mass eliminate with a click, as you can see from the screenshot above.
If not happy with auto-selection, highlight all items under All tab with Command-A and apply a desired selection rule.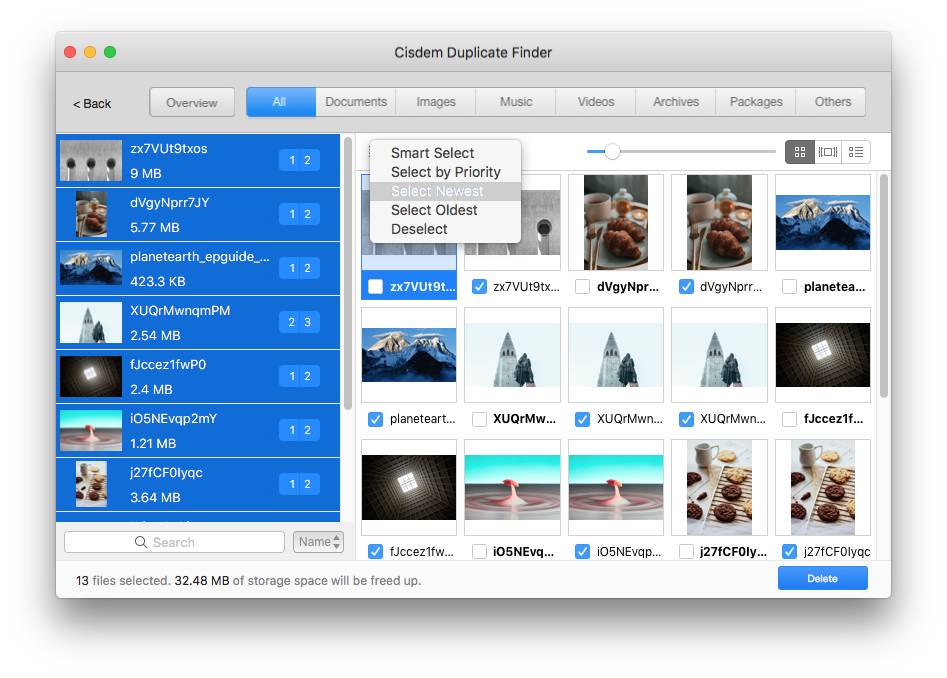 You can also select or deselect by hand.
6. Click Delete.
7. Click Yes. And all the selected unwanted dupes will be moved from local Dropbox folder to Trash.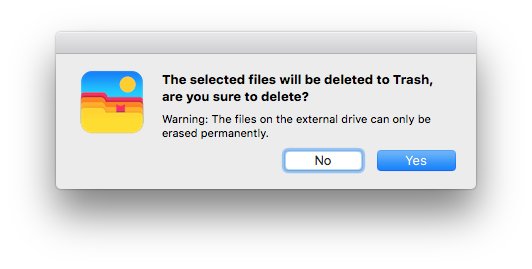 The Dropbox app will automatically detect the changes and sync the removal of duplicates to your Dropbox account. Now your Dropbox should be duplicate-free.
Note: Make sure you don't quit the Dropbox app during the whole process.
Windows PC users can also use Cisdem Duplicate Finder to get the job done.
1. Follow the steps in Part 1 to sync your Dropbox files to your computer.
2. Download and install the software.

Free Download
3. Add your local Dropbox folder and click the Scan button.
4. When the scan is complete, the software will automatically select the duplicates for removal. Or, you can select by hand.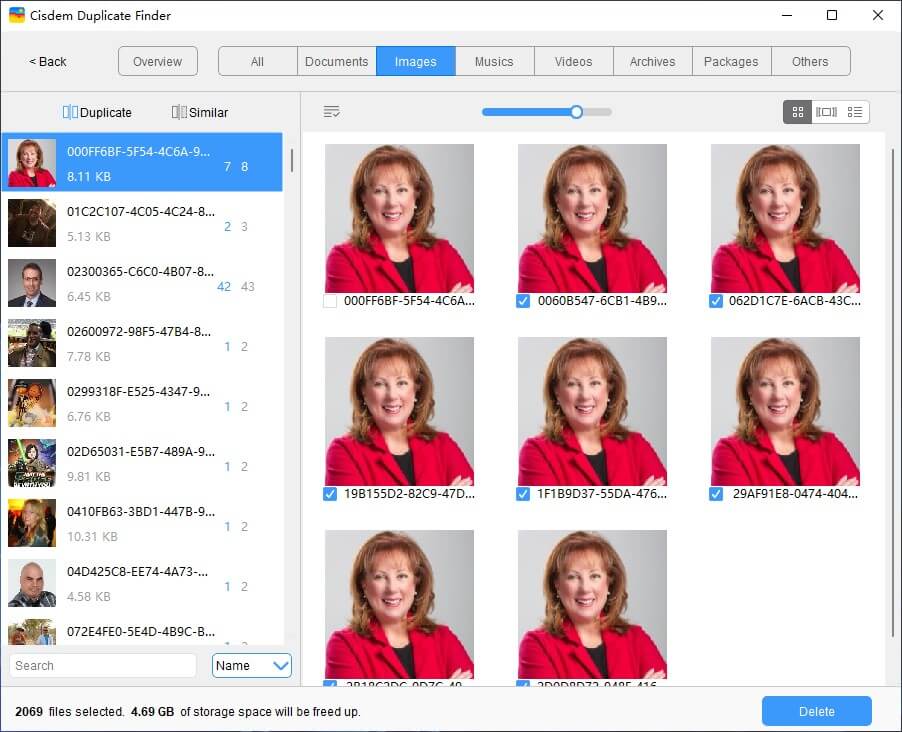 5. Click the Delete button.
Once the Dropbox app on your computer finishes syncing the removal, the duplicate pictures, videos, documents and other duplicates in your Dropbox account are also deleted.
How to prevent duplicate files in Dropbox
Although it's can be very easy to get rid of the duplicate files in your Dropbox, it's better if there aren't duplicates in the first place. There are two tips for you to consider.
Before you upload a file to Dropbox, search it in your account by entering the filename (or part of the filename). This can help you find if the file already exists so as to prevent duplicates. The tip is impractical when you do batch upload.
When you organize your Dropbox files by creating folders and moving files to folders, make sure you use the Move option instead of the Copy option.
Conclusion
If you use a free Dropbox plan which offers only 2 GB storage, getting rid of the duplicates in your account can help free up precious space. Users with a paid Dropbox plan can also benefit a lot of deduplication because it can help them weed out unnecessary copies of files and better manage files. This article shows you how to find and delete Dropbox duplicate files on Mac and Windows computers in an easy manner. I hope it can be helpful.