There is near-endless number of pornographic images, videos and adult entertainments available online. No matter for study & work productivity or physical and mental health, giving your kids, the employees, even yourself unfettered access to the inappropriate and sexually explicit sites is dangerous.
To strip out time-wasting, erotic sites, we'd better install a piece of porn blocker software to overcome porn addiction, like Covenant Eyes. The post will take you through the entire evaluate of the Covenant Eyes app. Read on and check the review now.
Summary: What is the Covenant Eyes App?
Pros:
Help individuals, families and mates to surmount porn addiction
Monitor activities on tablets, phones and computers
Send an Accountability Report to your trusted friend
Advocate open conversation for all of the related users
Cons:
Work with VPN, which greatly reduce the speed of devices
The Covenant Eyes app itself is very slow
Reduce battery life significantly of phones
Sometime show up bugs, such as constantly deleting tabs, keeping crashes, etc.
Verdict
Covenant Eyes is the accountability software or the porn addiction quitting app that focuses on avoiding pornography and monitoring activity online. It will send a report to your friend, family, or accountability partner in an effort to remain pure minds and guard your own heart while surfing the Internet.
The Best App to Break Porn Addiction
Super alternative to Covenant Eyes app
Light weight and Intuitive user interface
Lock apps with one password
Block millions of websites
Stop kids from viewing explicit contents
Keep record of failed access
Support most leading web browsers
Available for Mac & Windows PC

Free Download
macOS 10.12 or later

Free Download
Windows 11/10/8/7
Covenant Eyes Review
Pricing Options
Supporting Devices
Notable Features
Multiple usernames on one account
The account Administrator can manage the services for each member- add filtering, assign Accountability Partner, assign Filter Guardian, etc. The selected Accountability Partner will receive Accountability Reports and the invited Filter Guardian will be responsible for Filter settings.

Covenant Eyes app automatically turns on Safe Search in Google and Bing on your devices. Also, this porn blocking app can force safe search in the browser apps like Facebook, Twitter, etc. that embed in Bing and Google search.
From Filtering, you can add any site to Blocked Sites and Allowed Sites. If you don't want you kids to waste time on YouTube, video games, Reddit, or other distracting sites while they are studying, you are able to add these sites to Blocked Sites by entering URLs. The added sites can be removed at any time.
But if you are not a Filter Guardian, the "Manage Users" option from my account "MENU" will be grey. You should choose "My Profile" option instead to go to the Filtering tab.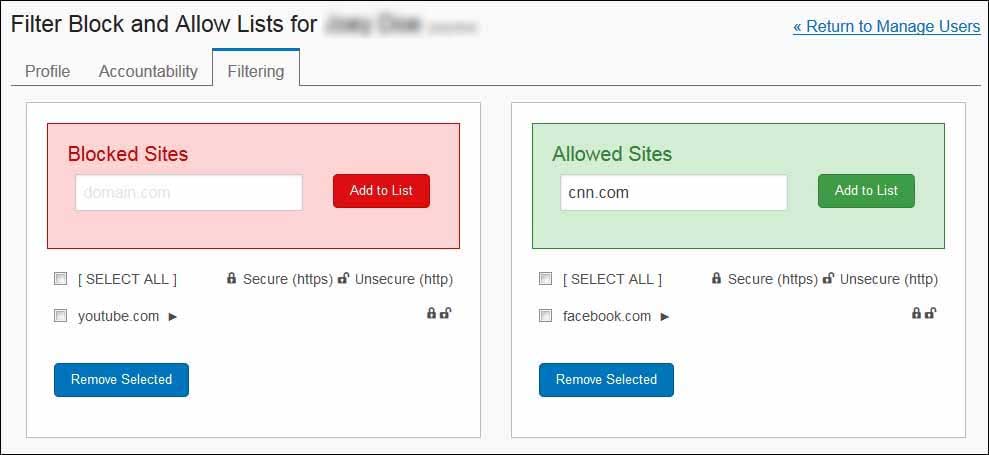 Filters are set up according to the age of the users. That means it will decide the appropriateness of certain contents for different ages. There are six sensitivity levels, including Restricted, Everyone (E), Youth (Y), Teen (T), Mature Teen (MT) and Mature (M).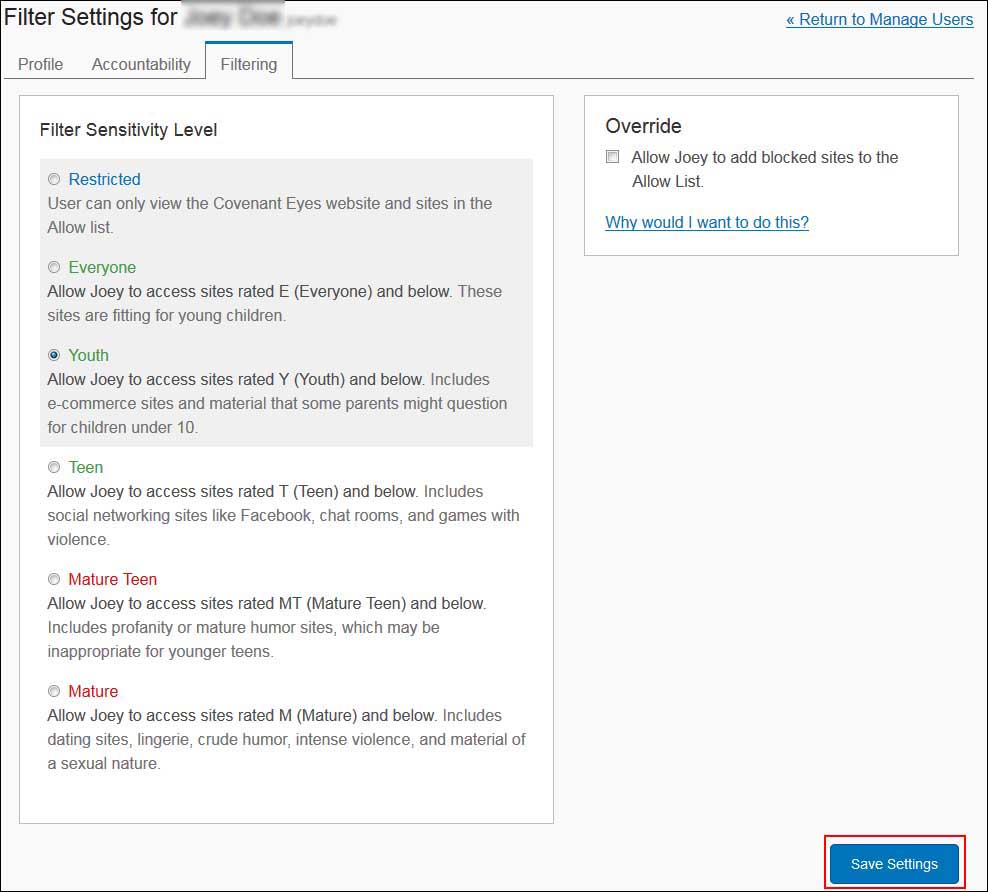 Covenant Eyes app allows you to choose the time (start time, end time) and day (Monday to Sunday) to block websites. You can view the current restrictions, modify or delete the rule. But this feature is only available on computer.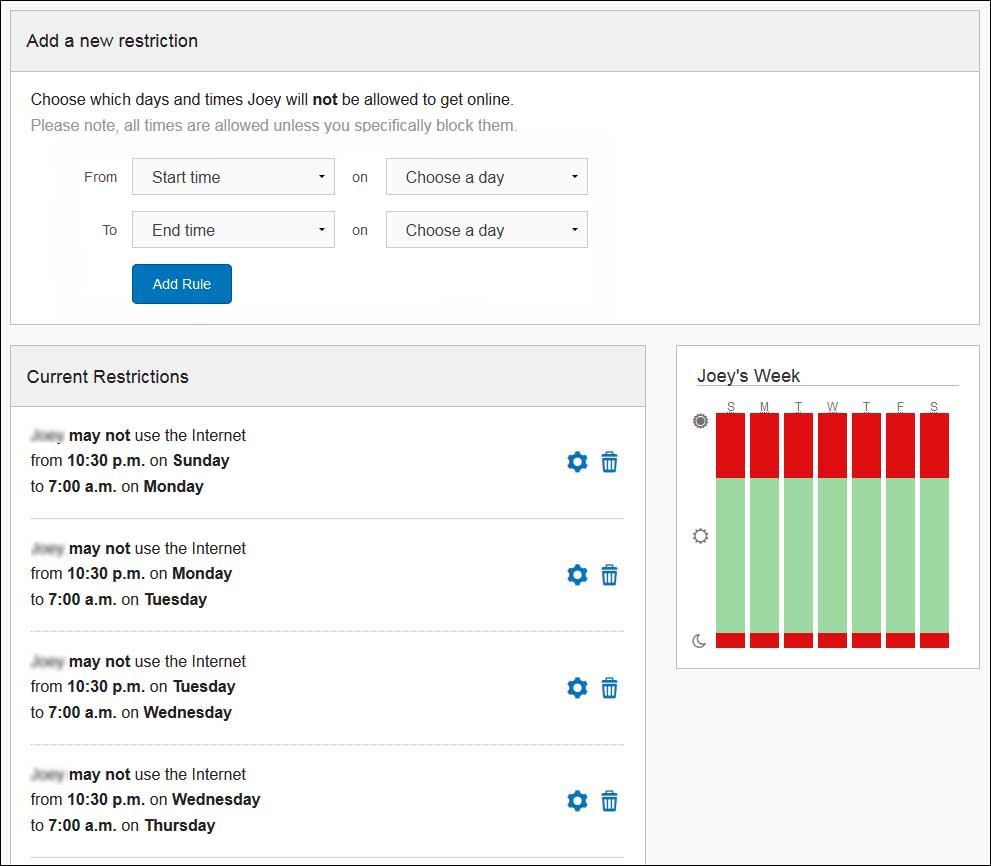 Filter Guardians can tick the YouTube Restricted option, which would block YouTube videos in YouTube app and all browsers. Just navigate to "Manage Users" > choose one user > click on the gear icon> tick the check box under "YouTube Restricted> restart your devices. By contrast to blocked time, this features is only available for iOS and Android devices.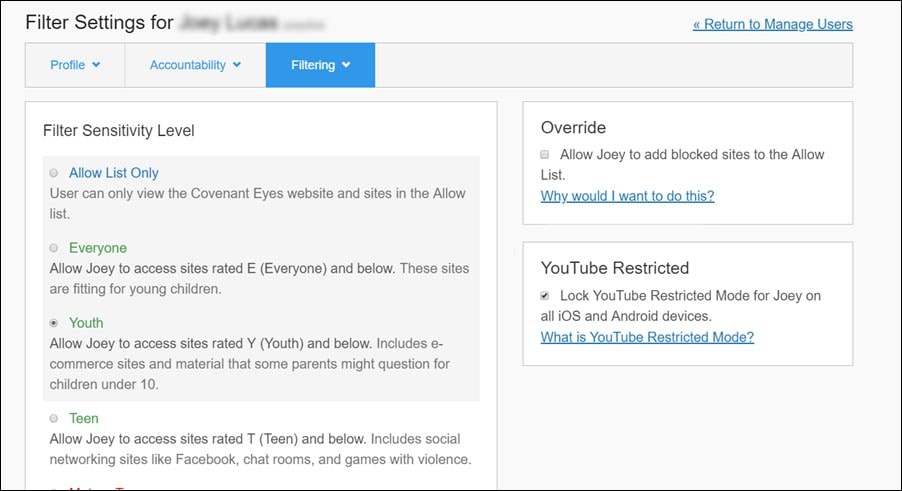 How Does Covenant Eyes Work?
Sign up an account for personal or family.
Download the browsers and install Covenant Eyes app to all your devices.
Login it, and then add new users to your account.
Assign an Accountability Partner and Filter Guardian.
Manage basic settings for better inappropriate contents blocking and supervising.
Having a healthy and temperate online time.
FAQ about Covenant Eyes App
Download and install Covenant Eyes
Tip: If you don't have an Uninstall Code, the porn addiction app won't be uninstalled. And your Accountability Partner will know your operation as well once the Uninstalled Code was generated.
Covenant Eyes VS Net Nanny
It's hard for me to judge which porn blocker software is better, as everyone has disparate demands on it. Just choose the most suitable one for yourself or your families.
What is the relationship with VPN?
When you sign in Covenant Eyes app, you will be prompted to enable VPN service. This can help you monitor the top-level domains outside of the program. And you are not capable of using other VPNs while running Covenant Eyes porn blocking app.
Best Alternatives to Covenant Eyes App
Covenant Eyes accountability software is so expensive that you have to pay for it per month. Moreover, it's not easy to understand for newbie and hard to find the free trial. If you only desire to block porn, tempting websites or adult contents online, why not install a simple, cheap and practical porn blocker software as instead.
Covenant Eyes App Alternative
Cisdem AppCrypt is one of the few parental control programs that designed specifically for Mac and Windows users. It can password protect personal app and block harmful websites based on categories like gambling, pornographic, violent, drugs, etc. You can configure this Covenant Eyes App alternative to be active at a certain day and certain time. Once detected fail attempts to access encrypted apps or blocked websites, AppCrypt will keep track of them.
Features of Cisdem porn blocker software:
Protect certain intimate apps
Add any website to blacklist/ whitelist
Set block duration
Monitor failed attempts
Show status on menu bar
Exist locked apps when Mac goes to sleep
Change password at any time
Create a custom hot key

Free Download macOS 10.12 or later

Free Download Windows 11/10/8/7
How to use Covenant Eyes App alternative
Step 1. Create password. Install Cisdem AppCrypt, and open it. A window will turn up requiring you to fill in the password. Please configure you own password which is used to unlocked blocked apps and websites.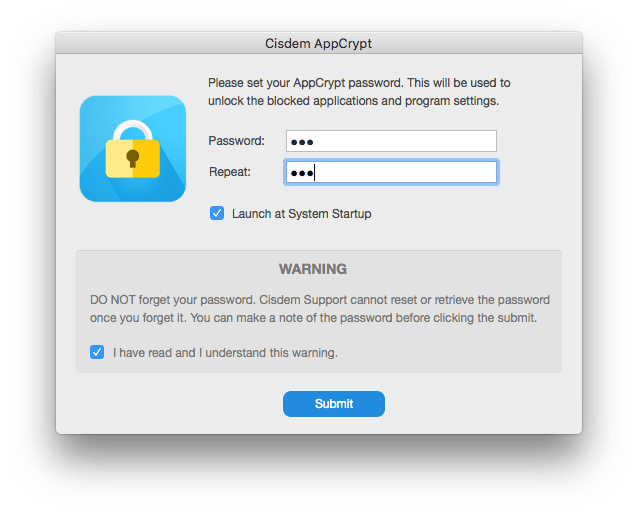 Step 2. Lock apps. The Covenant Eyes app alternative will locked four system tools by default. You can remove them and add the important, distractive applications to the software.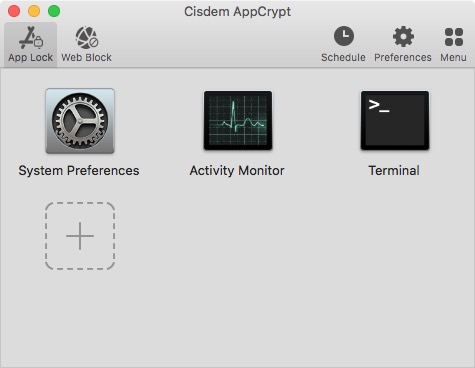 Step 3. Block websites. Click Web Block in the main window. Add the URLs of unwanted websites to block.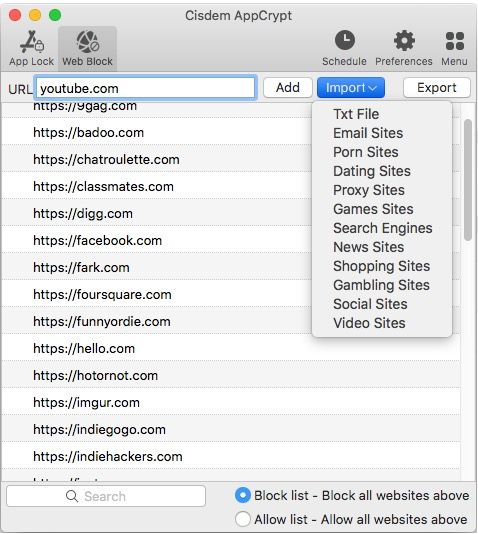 Tip: For porn addicts, you can ask your families to block porn websites and do not tell you the password. As for parents, you are able to improve the studying efficiency of kids and help them maintain healthy Internet habits.
Step 4. Reset the preferences. You can customize settings in Preferences if needed. What's more, there is a "Schedule" feature for you to choose accurate day and time to block apps and websites.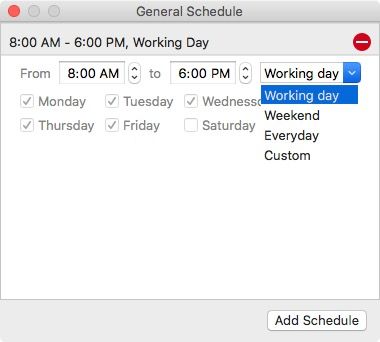 Conclusion
Hopefully, the article about Covenant Eyes review has been of value to you. This accountability porn blocker software limits and supervises sex addicts to access the bad temptations, pornography, and unsuitable content available online. If you are considering an easy-to-use, helpful and cheap parental control software or blocker, have a look at Cisdem AppCrypt, Self Control for Study app, etc.