Sometimes, we need to convert word to PDF file so that we can share it more conveniently. Many Mac users didn't install Microsoft Office on their Mac, so they might not able to open Word files. PDF files can be opened on any operating system, converting word to PDF will solve this problem perfectly. As for how to convert word to PDF on Mac, there are 3 ways will be provided for each Mac user, you can read this article to get.
This article was divided into 3 parts:
Method 1. Use PDF Creator to Convert Word to PDF on Mac
Method 2. Use online Converter to convert word to PDF on Mac
Method 3. Use Word for Mac to convert word to PDF on Mac
Method 1. Use PDF Creator to Convert Word to PDF on Mac
What is the best word to PDF creator for Mac?
To this question, my answer is Cisdem PDFCreator for Mac. Cisdem PDFCreator for Mac is a application that has ability to create PDF files from Word (.docx), PowerPoint (.pptx), EPUB, Text, RTFD, HTML, CHM, JPG, and PNG etc. file formats so that you file will look right on other people's screens can be a real boon to making your business efficient. In addition, Cisdem provides a free trial for each user, everyone can click the "Free Download" button to free download PDFCreator for Mac, So just need a few clicks of the mouse you'll be able to send out those document files and make sure they look right every time.
Download and have a free trial of Cisdem PDFCreator Right Now >>
How to use word to PDF creator on Mac?
Step 1. Drag and drop your word file to Cisdem PDFCreator, you can add multiple files at one time.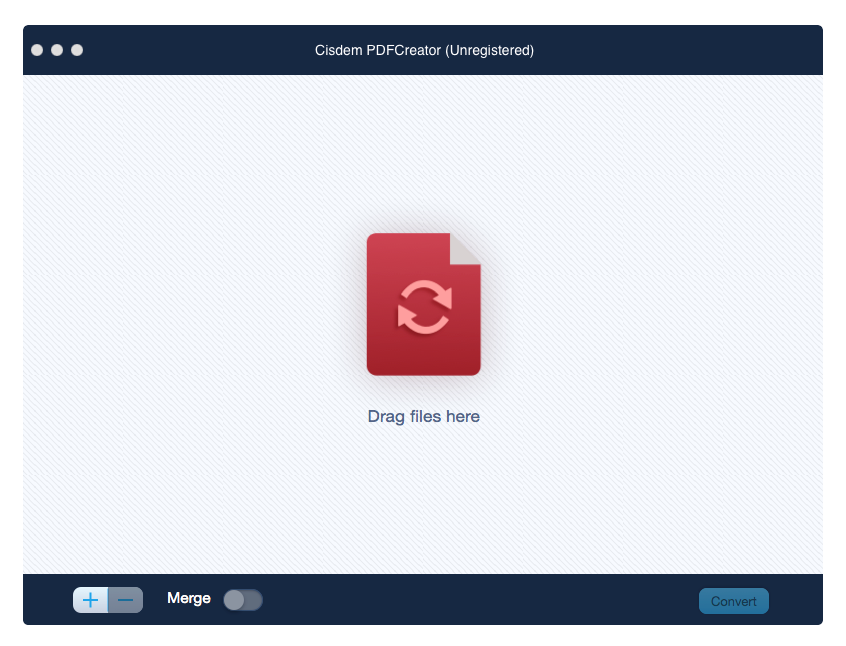 Step 2. Select the page range and input the output name for the files if necessary.
Step 3. Click "Convert" button to start, wait a minute, your word file will be converted to PDF file.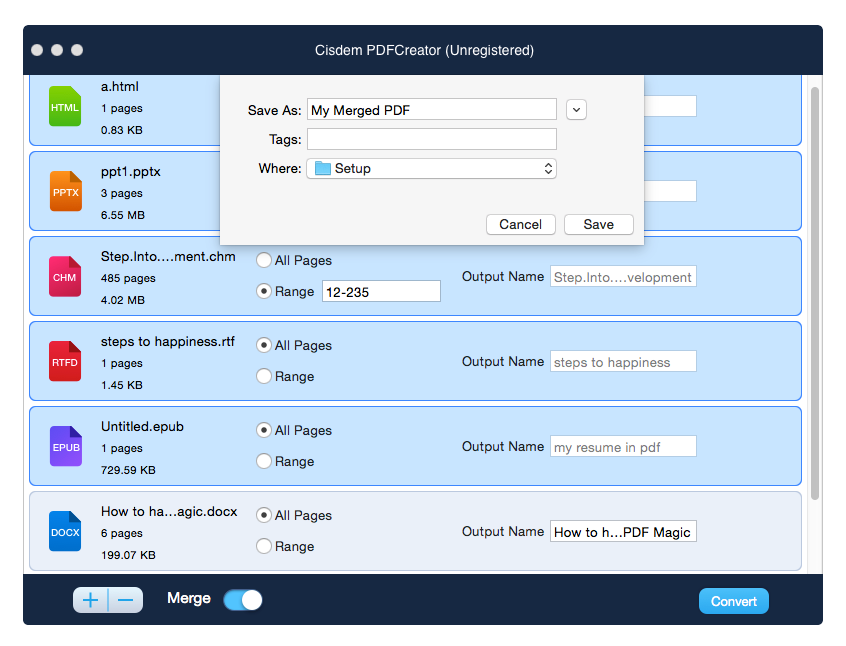 Method 2. Use Online Converter to Convert Word to PDF on Mac
If you input "convert Word to PDF" ON Google search bar, you will get a lot of results. There are so many online word to PDF converter available, which one is the best? It is a worth thinking about. To save your time, I will give you 2 solutions.
www.pdfonline.com
The first one is www.pdfonline.com, it supports convert some formats to PDF online, including Word, Excel, PPT, TXT, and Images (JPG, PNG, BMP, TIFF, GIF). It is very easy to use, you just need to upload your files and wait a while, it will convert your word to PDF file. Then you can download it.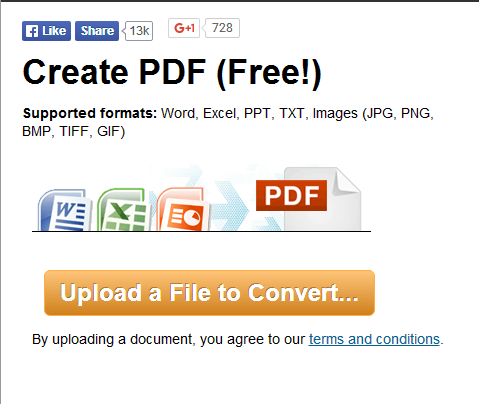 But please note, it runs a little slow, you need a little patience, specially there are some images or tables on your word file. And when you downloading your PDF file, you will be asked some strange questions.
smallpdf.com
smallpdf.com is the other online word to PDF converter, it also can convert word, excel, jpg, and ppt to PDF file. This website provides two ways to adding file, drag-n-drop or clicking "Choose file" button. You don't need to click "Convert", after uploaded, it finished conversion. And you can directly download your PDF.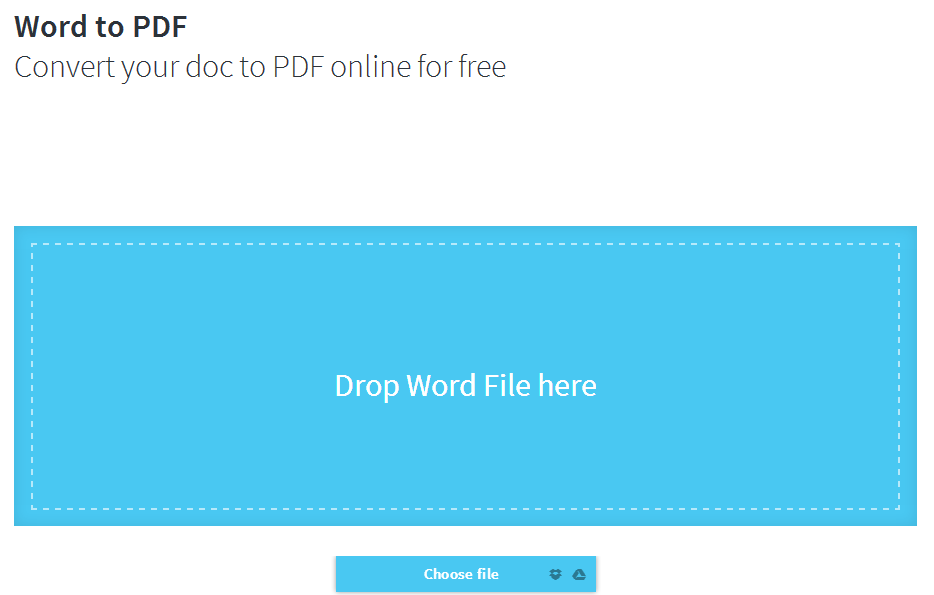 When you uploading your word file, it will take your some time, it runs too slow.
Method 3. Use Word for Mac to Convert Word to PDF on Mac
If you have installed Word for Mac 2011 or later on your Mac, you don't need any other helper, Word for Mac 2011 can directly save as PDF. We should note that this function is only applicable for Word for Mac 2011 or later. And the operation steps is also very simple.
Step 1. On the File menu, click Save As.
Step 2. In the Save As box, type a name for the file.
Step 3. On the Format pop-up menu, click PDF.
Step 4. Click Save.
Conclusion
We all know, using online tool is risky, your files may be given away. So if your word file is extremely confidential or you don't want to other know its content, you'd better not use online word to PDF converter. In addition, what Word for Mac 2011 can do is limited, if you have other formats need to be converted to PDF, PDFCreator is your best choice. By the way, if you are interested in convert PDF to word, you can visit another article "How to Convert PDF to Word on Mac", it will give your perfect solution.