WMV is a Windows-compressed video format. There are two main reasons you may want to turn MP4 into WMV. WMV is small in size than MP4, which doesn't occupy much storage space. Plus, after upgrading OS to Windows 10, some MP4 files fail to be opened. It's easy to convert files to WMV on Windows. But, how about Mac? This post will go over how to convert MP4 to WMV on Mac.
Best Tool to Convert MP4 to WMV
Support all kinds of media formats including 4k videos and 320 kbps audio
Convert MP4 files to WMV, WMV HD, MPEG, MPEG2, MKV, MOV, MP3, iPhone, etc.
Download online movies, episodes, music videos, etc. from streaming sites
Rip DVDs to popular videos of all sorts
Combine several video files into one large file
Cut videos that are accurate to frame
Add customizable text elements and soundtracks

Free Download
Convert MP4 to WMV on Mac with VLC
VLC is the most popular video player that controls the ​playback of your video. It works both on Windows and Mac, and you probably already have VLC on your computer. To convert videos with VLC, you have to take some uncommon steps, but they're actually really straightforward and easy to understand.
It's worth noting that VLC is a video player, and conversion is a hidden feature of it, so when converting video with VLC, you can't choose the quality and the format is limited, you also can not choose to compress the video size.
Download VLC if you don't have it yet, and then follow these steps:
First, open VLC on Mac. Click on "File" at the menu bar and scroll to the "Convert/Stream" option.
Add the video files to the window that appears and in choose profile select the "WMV" option.
Next, you have to click on "Browse" and choose a destination to save your file.
Click on the "Save" button to activate MP4 to WMV conversion immediately.
The exported file extension is .asf. Manually revise it to .wmv.
Use Online Site to Convert MP4 to WMV
There are many online video converter tools we can use to transcode MP4 file to WMV on Mac, and the two most popular are CloudConvert and Zamzar. Here we'll show you how to convert MP4 to WMV online with the two online sites.
#1 CloudConvert
CloudConvert supports many popular file formats, it also comes with a solution to automatically save files to your email, Dropbox, and Google Drive accounts. Since it is web-based, you can use it on Mac and Windows.
Open the CloudConvert homepage https://cloudconvert.com/. Then add your MP4 files with the select file option.
Once you add the video, it will change to another page, and on this page choose WMV from the drop-down list next to the file's name. And you can set how you like to receive your files and where to save your files.
After you have done all the settings, click the "Start Conversion" button to begin the process.
#2 Zamzar
Zamzar is a very popular online video converter site, it supports almost all the popular video formats, and its converting speed is very quick. Besides convert video, it also supports converting file formats like converting PDF to Word, PDF to JPG, etc.
Go to the official website of Zamzar https://www.zamzar.com/.
Click the "Add Files" button to add the MP4 video you need to convert.
Click "Choose format" and select WMV as the output format.
Click "Convert Now" to start the video conversion. You can choose to receive your video by email.
Use Video Converter to Convert MP4 to WMV in High Quality
There are several desktop video converters available as a free download. What differentiates these desktop options from online sites is that desktop tools can process videos faster and you can add batches of videos for converting, also the quality is much better than online sites. Some desktop tools also provide options for you to compress video files.
One of my favorite options is Cisdem Video Converter. It does not only convert MP4 to WMV, but it also converts every video format into the video format you want.
Main features of the best MP4 to WMV converter for Mac:
Convert MP4 file to WMV on Mac without losing quality
Support almost all popular video and audio format
Lightning-fast video conversion speed
Download online videos from YouTube, Vimeo, Dailymotion, and 1000+ other sites
Convert videos in batch
Built-in video editor to trim, crop, cut, de-interlace, and add effects/watermarks to movies
Play converted WMV or any other videos using its inbuilt video player

Free Download
Here's how to convert MP4 to WMV using Cisdem Video Converter:
1. Install and open Cisdem Video Converter on Mac.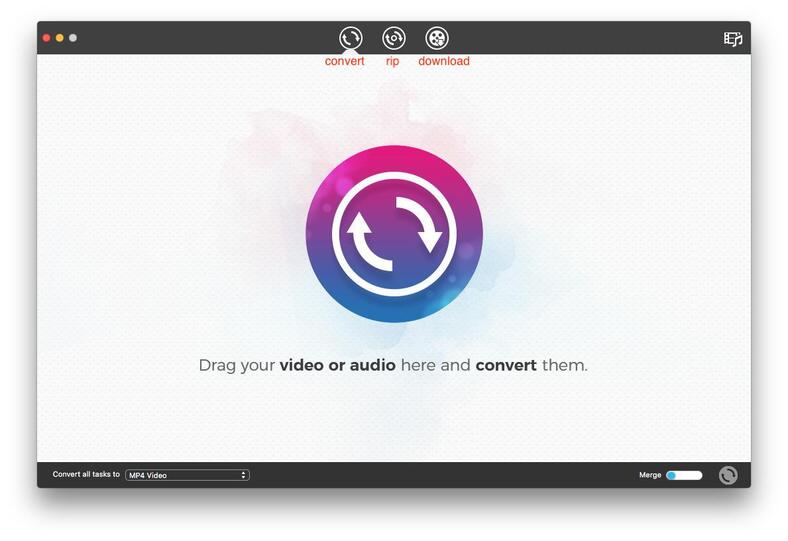 2. Drag and drop to add videos to the program, you can load files in batch.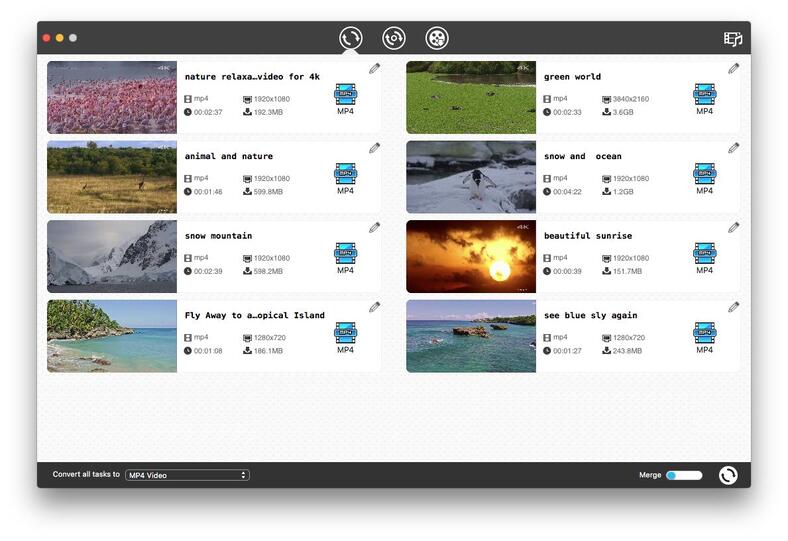 3. Choose WMV as the output format.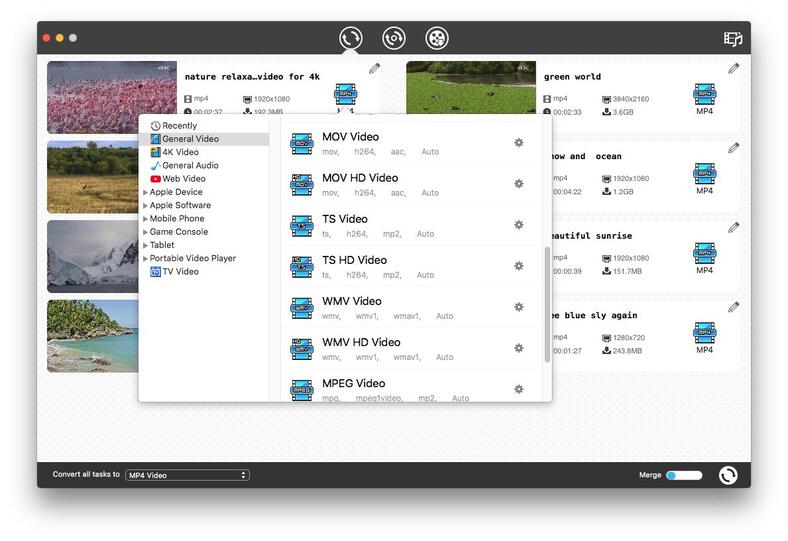 4. Click

to start the conversion.
Transcode MP4 into WMV through FFmpeg
FFmpeg is an open-source library program commonly used by programmers. It's able to convert video and audio files, no matter in what formats. By default, it will turn MP4 into msmpeg4v3 (msmpeg4) and wmav2 (native) encoded WMV video. Simply run a command with FFmpeg, and your MP4 file will be changed quickly.
Get FFmpeg on your Mac.
Launch Terminal app and type the following command-line: ffmpeg -i test.mp4 test.wmv.
If the input MP4 file contains 3 or more channels, your conversion will fail, as WMV supports 2 channels at most. You should run another command-line: ffmpeg -i test.mp4 -ac 2 test.wmv.
To MP4 with better quality, use the command –qscale instead of –sameq. The latter one has been removed from FFmpeg.
Press "Enter" to make changes.
Frequently Asked Questions
#1 Can Handbrake convert MP4 to WMV on Mac?
No. Handbrake can merely convert video files to MP4, such as WMV to MP4, but not vice versa.
#2 How do I turn MP4 into WMV on Mac via Windows Media Player?
Microsoft has developed the Mac version of Windows Media Player. But since 2006, WMP 9 no longer offers Intel support. Mac users switched to install Flip4Mac – a component for QuickTime. Plus, even if the Mac computer still allows installing WMP, it does not support conversion.
#3 Can Windows Movie Maker change an MP4 file to WMV on Mac?
No. Microsoft never released a Mac version of Windows Movie Maker. If you are a Windows user, you can export WMV from MP4 with the software.
Conclusion
Above talks about 4 methods on how to convert MP4 to WMV on Mac. To mass convert MP4 videos apply x265 compression, VLC and online MP4 converters must be eliminated. Although some online tools enable bulk conversion, most of them can't exceed 5 files. Cisdem Video Converter and FFmpeg are more powerful, but FFmpeg is not simple to operate for non-technical users.