As access to Internet becomes more available, online gambling grows. Various forms of online gambling emerge and flourish. Being addicted to online gambling can lead to money losses and health problems and negatively impact your life and work. There are ways to stop gambling, such as blocking access to gambling sites. This article will show you how to block gambling sites effectively on desktop and mobile.
The Best Gambling Blocker for Computer
Block websites on Chrome, Safari and other browsers with password
Let you block specific sites and pages, URLs with certain words, and categories of sites
Also let you block all websites except the ones you allow
Lock individual apps with password
Let you block websites and lock apps permanently or at scheduled times
Easy to use
Hard to bypass
Help block yourself or others from gambling sites
Help with digital wellbeing, parental controls, privacy protection, etc.
Available for Mac and Windows PC

Free Download
macOS 10.12 or later

Free Download
Windows 11/10/8/7
How to block gambling sites on Mac and Windows PC
Applies to: macOS 10.12 Sierra or later; Windows 7 or later, 64-bit required
If you are a Mac or Windows user, then the best gambling blocking software for you can be Cisdem AppCrypt, a website blocker and app locker. Below is what it offers as a gambling blocker.
Let you add specific gambling websites to block
Let you add all popular gambling sites to block with a click
Let you block all URLs containing a certain word, such as "gambling", "bet", "casino" or "poker"
Also let you block all websites except the ones you allow
Require you to set a password, without which one can't unblock websites
Support Google Chrome, Safari and some other popular browsers
Below are the steps to block gambling websites.
1. Download and install AppCrypt.

Free Download macOS 10.12 or later

Free Download Windows 11/10/8/7
2. When you open it for the first time, set a password. It's recommended to select the Launch at System Startup checkbox.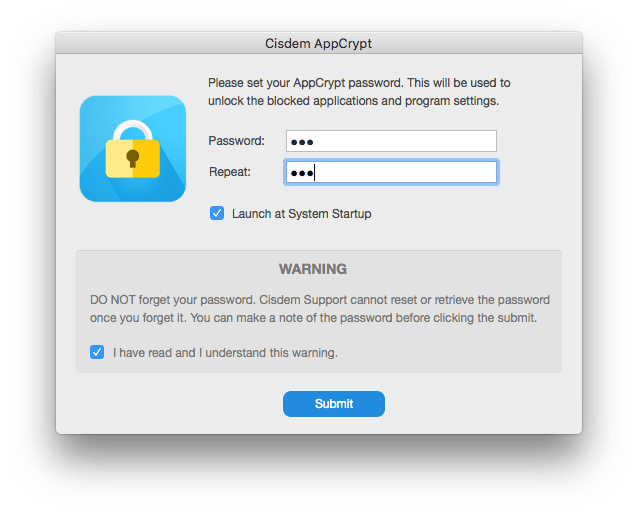 3. On a Mac, click the lock icon in the menu bar to choose Open Main Window. On a PC, click the AppCrypt icon in the taskbar.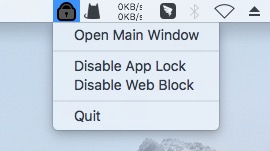 4. Enter the password to access the main window.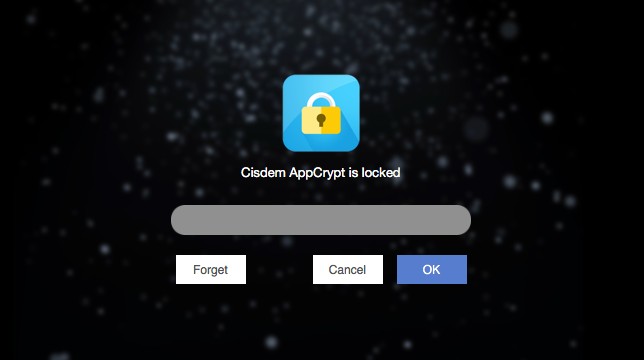 5. Under the Web Block tab, click Exceptions in the bottom right corner.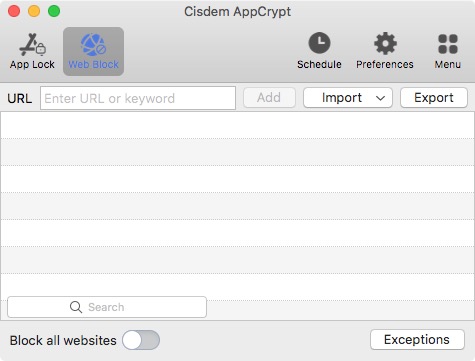 6. In the Exceptions window that appears, go to the Always Block tab.
7. In the URL field, enter the domain name (such as bovada.lv) of the gambling site you want to block. Click Add.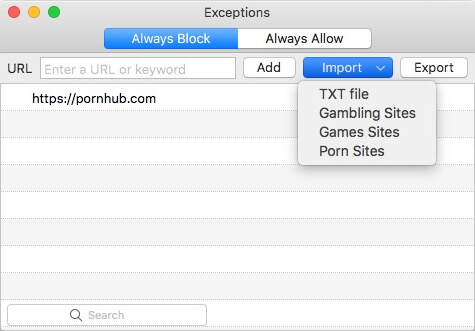 In step 7, you can manually add websites to block one by one. You can also click the Import dropdown menu to choose the Gambling Sites category, which will add all popular gambling websites to block. In addition, you can add specific keywords, such as "casino" and "slots". This way, all URLs that contain any of the added keywords will be blocked.
This is how to block gambling sites on Chrome and more browsers permanently. As long as AppCrypt is running, the blocking is permanent. It requires the password to quit AppCrypt, remove websites and keywords from the block list, etc. Therefore, the blocking is effective.
Tip 1: To prevent yourself from accessing gambling websites, you can ask a trusted person (like a family member or friend) to set the password in step 2. Without knowing the password, you won't be able to bypass the blocking.
Tip 2: If blocking tons of gambling sites isn't enough, you can block all sites except the ones you allow yourself or someone else (for example, your child) to use. To do so, go to the Web Block tab, enable Block all websites, click Exceptions and add allowed sites under the Always Allow tab.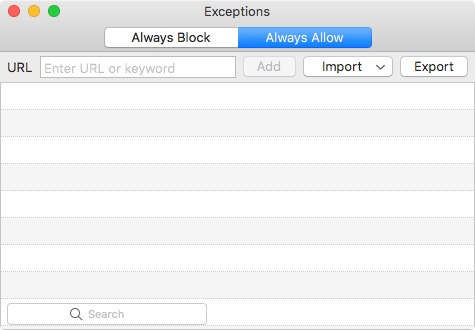 AppCrypt also allows you to block certain web content at certain times and do more.
How to block gambling sites on iPhone
Applies to: iOS 12 or later
Compared to computers, phones are easily portable and accessible. That's why mobile gambling can be even more addictive. If your iPhone allows unrestricted access to the Internet, gambling sites are at your fingertips. If you can't stop going to such sites on your iPhone, blocking access to them can help improve the situation. Fortunately, iOS 12 or later provides a set of settings called Screen Time, which allows you to easily block gambling sites access for free.
1. On an iPhone, go to Settings > Screen Time.
2. Tap Turn On Screen Time.
3. Choose This is My iPhone or This is My Child's iPhone.
4. Tap Use Screen Time Passcode and set a passcode. To ban yourself from gambling sites, you can ask a family member or friend to set the passcode.
5. Tap Content & Privacy Restrictions and turn it on.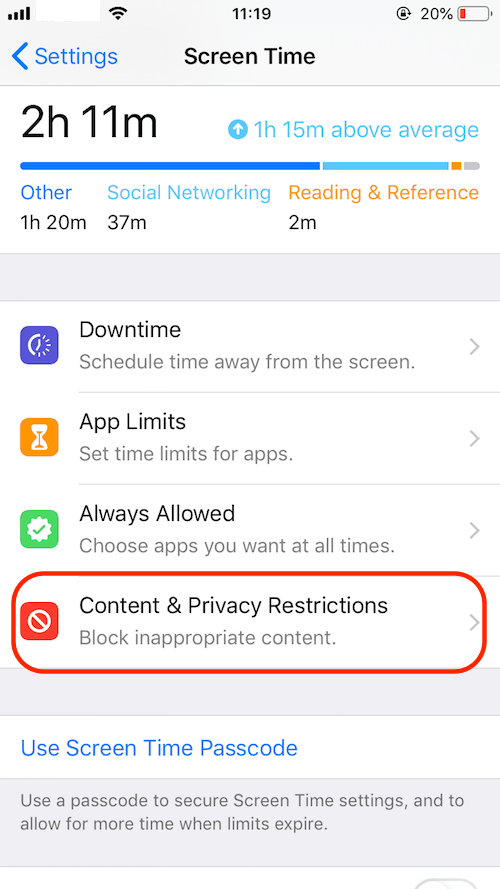 6. Choose Content Restrictions > Web Content.
7. Select Limited Adult Websites. Tab Add Website in the Never Allow section. Add a gambling site in the URL field.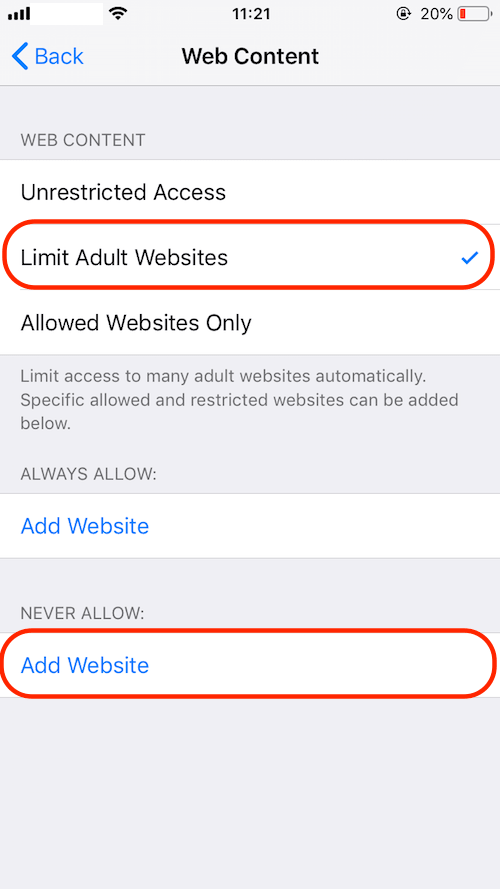 Continue adding other gambling sites to restrict.
Note: This method can only block sites on Safari. Therefore, if you are using a different web browser like Chrome, the steps above won't work. But Screen Time does provide a workaround. In Screen Time, go to App Limits, add the gambling websites that you want to stop access to, and then set the daily limit to be 1 minute (which is the minimum time limit allowed). This workaround works with Safari, Chrome or any other browser on iPhone.
How to block access to gambling sites on Android
Applies to: Android 5.0 and up
There's no built-in way to block websites on Android phones. If you spend too much time on mobile gambling and want to force yourself to stop, BlockSite for Android is a tool that may help you. BlockSite is an app that can be used to block specific websites, lock apps as well as set the schedule to block them at certain times. It's not a dedicated gambling blocker but may help you curb online gambling.
1. Search for BlockSite in Play Store and install it. Open it.
2. Tap I Accept and then grant the permissions it requires to work properly.
3. In the Home screen, tap Create in the lower right part of the screen.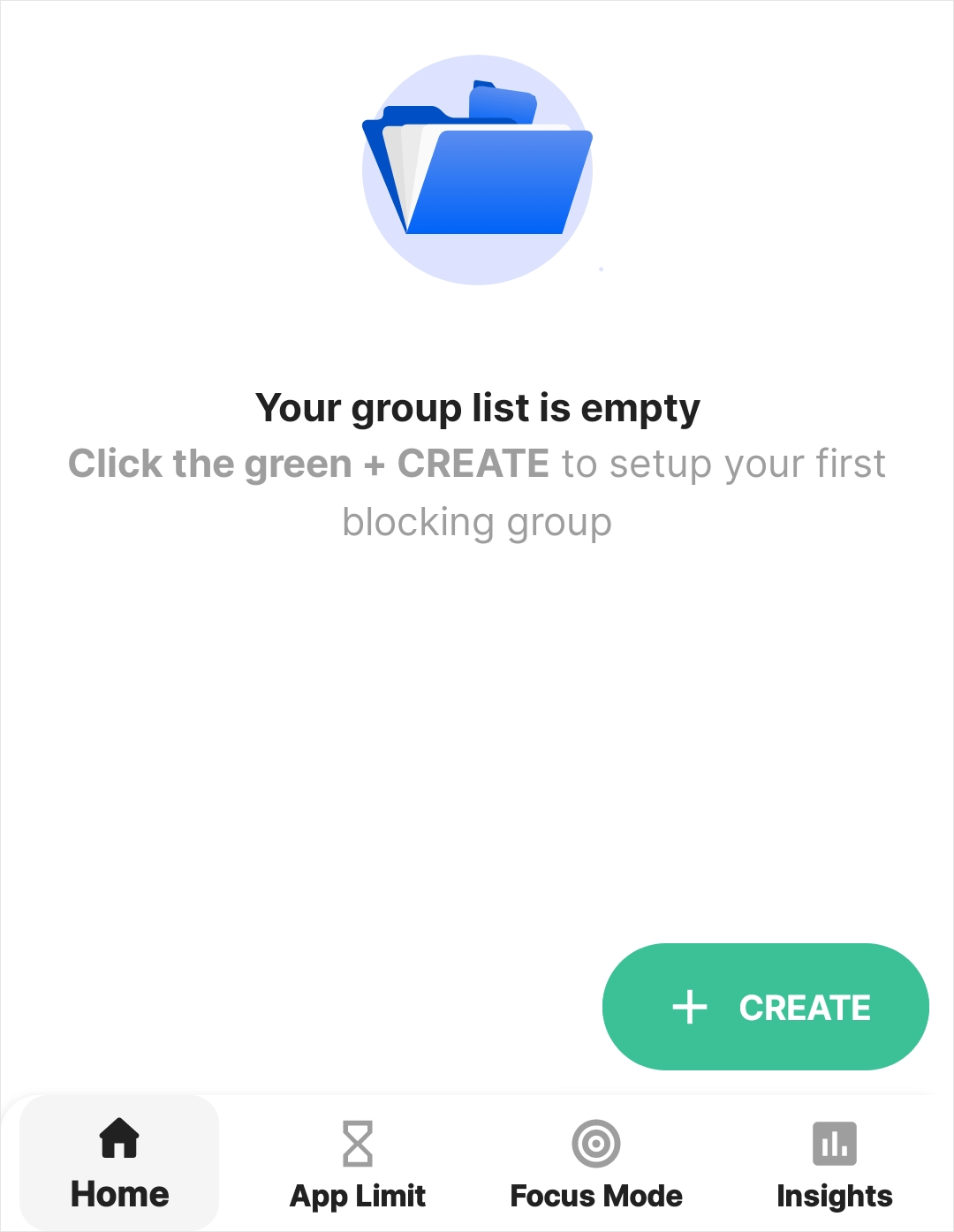 4. In the Add Sites/Apps screen that appears, do any the following things.
In the Category Suggestions section, swipe left to add the Gambling category. This is recommended.
In the field at the top, add the gambling site that you want to stop access.
In the Website Suggestions section, select a gambling website (like best365.com) to add.
5. Tap Next in the top right corner. In the Schedule screen that appears, set the schedule to be Full Week and All Day Long.
6. Tap Next in the top right corner. Choose a color or icon in the Identify screen if needed. Tap Done.
Return to step 4 to add more sites if needed.
Now the all the sites included in Gambling category and the specific gambling websites you added are blocked on your phone. Note that BlockSite may not work properly occasionally.
Q&As
Can you stop gambling sites from your router?
That depends. If your router has a built-in web filter tool, you can try it. Below you can find the process. Note that the features and options available and the process can be different with different routers.
1. Enter the IP address of your router's IP in the address bar of your web browser.
2. Log in with the username and password. Now you have access to your router's settings.
3. Find settings called Web Filter, URL Filter, Website Filtering, Parental Controls or something similar.
4. Enter the gambling websites that you want to block one by one to the blacklist. If your router allows you to block websites by category, set it to block the Gambling category.
5. Save your settings. Restart your router.
The gambling sites you have blocked on router will no longer be accessible from any or selected devices connected to the router.
Can you curb online gambling with the help of your bank?
Many banks are offering services to help customers who have gambling problems to restrict their spending on gambling. It allows you to block any payments to gambling merchant. Different banks have different policies and services on this. You can consult the staff of this bank. I think they'll be happy to prevent you from having financial problems because of gambling.
Conclusion
How can I block gambling sites on my phone and computer? My son has an online gambling addition. Are there any ways to stop him?
Online gambling is attractive to many people. Not only because of monetary benefits, but also interest. Gambling has added a lot of topics now, such as football, horse racing, and sports. This way of gambling can not only attract gamblers, but also attract fans and other audiences to participate.
Gambling addition is a complex problem. To quit gambling addiction, the most important is self-control. This article talks about several ways on how to block gambling sites on phone and computer. I hope it helps.