Nowadays, we just can't do without computers and Internet when it comes to work and life in general. They make things way much easier and more efficient. However, digital distractions such as distracting websites can make us less focused during work or study. Thanks to tools like website blockers, it's possible and easy to block such websites. This article will list some of the best software to block websites on Mac. Some of them can also block access to specific apps on computer.
If you are in these situations as follow, this article may be very helpful for you.
Situation 1: "White I am working, always popup my friends' Instagram photos or new tweets and Facebook posts, always cannot control to click them."
Situation 2: "Sometimes, through the internet to look for some studying information for studying is inevitable, but I cannot control the websites or the apps they will browse in their room, such as game sites, violent sites, illegal sites etc."
Situation 3: "I deal with many thing on my mac, some of them are related with my privacy and property security, so when I am not using my mac, I want to block website on mac to protect the information safety"
Comparison of Mac websites blockers
What is said above are very common phenomenon and worries. In this way, use a website block software can improve your productivity, protect your privacy and security. Now let's have a quick look on the basic information about them.
Introduction: What's so great about these website blocking apps
#1 Mac Website Blocker: Cisdem AppCrypt for Mac
Cisdem AppCrypt can keep the apps ans websites on mac locked from prying eyes, and it support free lifetime update.
Step 1. Download website blocker app on Mac.

Free Download
Step 2. Set the password of your app. The password is used to open the locked apps and websites.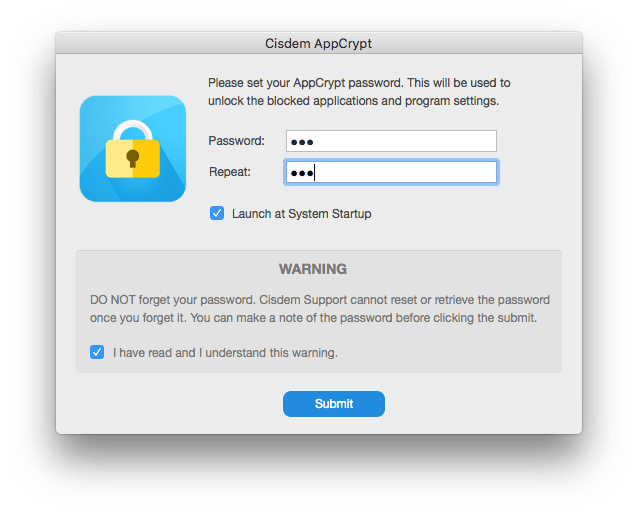 Step 3. Click WebBlock.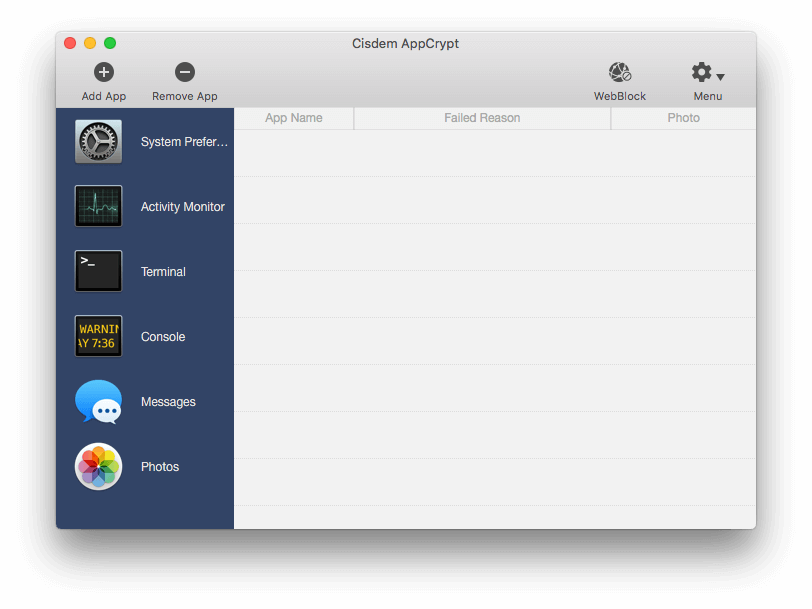 Step 4. Add the apps or websites you want to block. For blocking websites, you can set a blacklist or whitelist.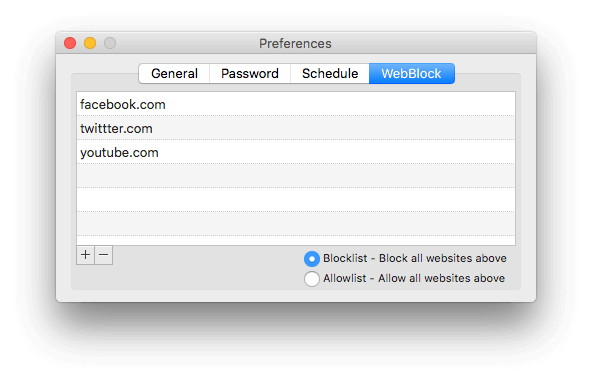 Pros
Block websites on Safari, Google Chrome, etc.
Let you easily blacklist or whitelist websites
Let you block website at certain times using the Schedule feature
Also let block access to apps on Mac
Record the failed attempts to open blocked apps with time, date and picture
Require password to quit and uninstall
Can be used to reduce distraction and boost focus
Can be used for parental controls
Easy to use
Cons
Not compatible with OS versions prior to macOS 10.10
This video can help you understand how to use this tool.
#2 Mac Website Blocker: Selfcontrol
Selfcontrol is a free Mac application to help you avoid distracting websites.

Pros
Free software, if you just want to lock temporary, it will be the best choice
Support the schedule with duration
Cons
Schedule can not set according to day, the mini time is 15 minutes
Cannot record who want to enter the apps and website
No password to enter website once blocked
#3 Mac Website Blocker: Heyfocus
A Mac app to block distracting websites like Facebook and Reddit.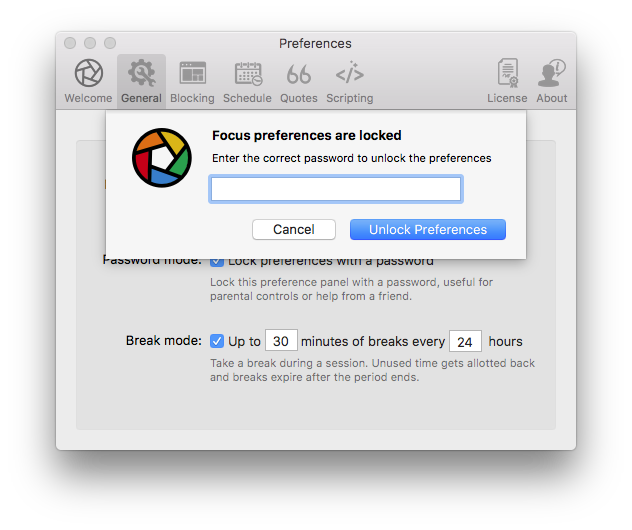 Pros
Support customize the time you want to block
After block, there is a quotes while enter the blocked websites
Cons
Speed of download is slow
Need to change the security setting while install
No record to the person and time for the attempt to enter the apps
#4 Mac Website Blocker: Mac App Blocker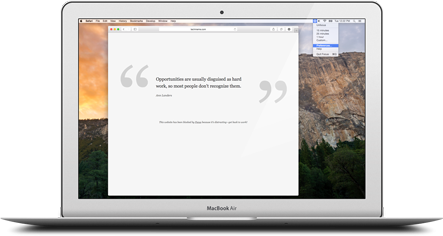 Pros
Set the safe time that will unlock the apps automatic
Support set automatically exit inactive apps after the elapsed time expires
Cons
The icon of add the apps is not obvious( I spend some time on it at first time)
Cannot support websites block
Conclusion
In brief, one should never intend to do harm to others, but should always guard against the harm others might do to him. The privacy and time are more important, if you cannot control well with your time and privacy on mac. The best choice is to choose an app and website blocker. Taken together, I think the Cisdem AppCrypt is our first choice.

Rosa Reyes


Rosa has worked in Mac software industry for more than eight years. She believes that the purpose of software is to make life better and work more productively. In addition to writing, Rosa is also an avid runner.