MKV format becomes increasingly popular in the media world and has a variety of advantages over other video formats like AVI, MP4, ASF, etc. But it is discovered MKV won't open in a standard movie player app. If your media player that comes with your Mac is unable to play MKV files, you have to choose the best MKV player Mac that supports MKV files for help.
There are a variety of free video player Mac tools available on market, which one is the best MKV player Mac? This software should open (split) the MKV container, and also has the ability to decode the video and audio streams inside. However, not every video player supports MKV files. This article recommends 5 best free MKV video player for Mac, like VLC, Cisdem VideoPlayer, you can easily find your favorite one.
What's the Best Free MKV Video Player for Mac?
How do think of the best MKV video player? It should not only let you enjoy high definition display, but also allow you to control the whole movie playing easily. Of course, if you are able to do some interesting features, that's better, like take snap the video picture, view video's property information, etc. The best MKV video player Mac should embrace the following features so that you can get an awesome watching experience.
Key Features the Best Free MKV Video Player Should Contain:
Plays any format video files that you throw it.
Support 1080p/4K/5k videos with no jerks & tearing of the video.
Works very fast
Intuitive interface
Offer crisp and higher definition video visual effect
Support Subtitle support
Ability to boost the audio signal considerably
Video filters, like de-interlacing for customized playback
Resume media files from right where you left off.
Built-in audio settings
Take snapshots of favorite video image
Best Free MKV Video Player for Mac
#1 Cisdem Video Player
Cisdem Video Player for Mac is a free, professional, and elegant video player. It allows you to easily play media files of more than 50 formats with no codec packs needed, not only delivers crisp quality, but the app is easy to use with a simple interface. You are able to easily play almost all of the MKV video files with this outstanding MKV video player Mac.
Main Features:
Support all popular video formats (more than 50 )
Customizable high quality caption in .ass, .srt format
Support 4K/5K/1080p HD videos Playlist
Flexible media playback control
Full-screen control panel
Simple user interface
No buffering or crashes, works smoothly and fast.
Keeps upgraded with the latest technology and operating system. Runs well with macOS Big Sur.

Free Download
How to play MKV on Mac
Download Cisdem VideoPlayer and double click to launch it.
Drag MKV Movie to this free MKV player Mac。
Click the play button, and start to watch your AVI movie imported.
You can control playback with the toolbar on the top menu, easily pause, rewind, move quickly forward or backward through the timeline, subtitles in your familiar language, take screenshots, check media info, etc.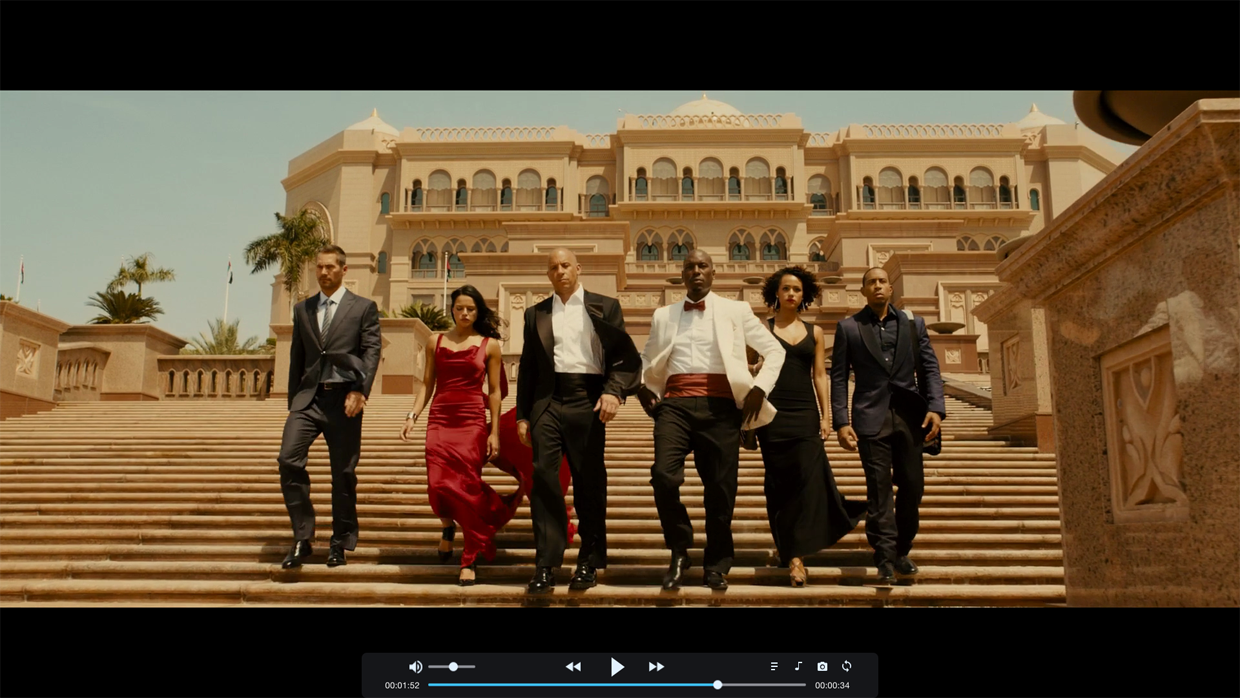 #2 VLC Media Player
The VLC Media player, called simply "VLC", is a free and open-source, cross-platform audio and video player that play almost all video, and plays everything: Files, Discs, Webcams, Devices and Streams. It is absolutely an MKV player for Mac.
How to open MKV on Mac
Open VLC Media Player, you will see a simple interface. Drag-n-drop your favorite MKV video files to it, it will immediately let you watch your MKV movie with full screen.
Look at the menu bar on the top, it allows you to open media files with multiple ways, play and stop, step forward/backward, set the audio/video volume and stereo audio mode, add subtitle with various size and color, even do some video effects, etc.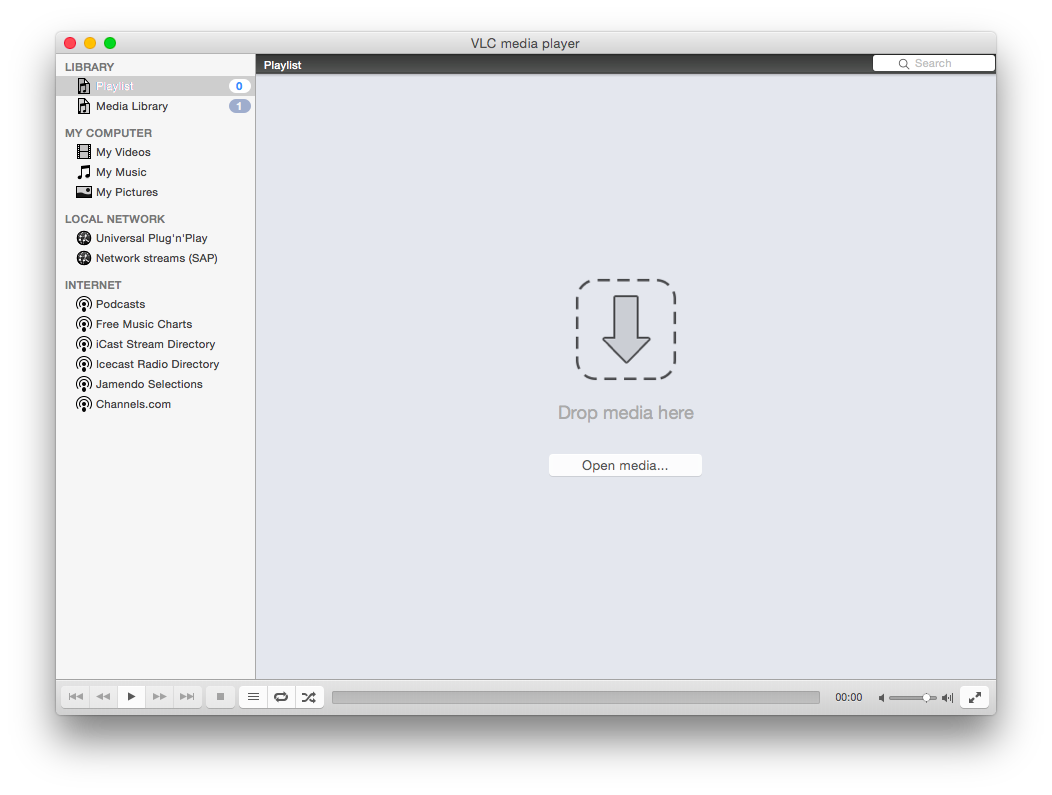 #3 NicePlayer
NicePlayer is designed for playing movies nice, makes it more convenient and easier to play any of your media files. This program features full-screen or borderless floating windows, convenient controls, and on-the-fly playlist creation.
How to play MKV on Mac
Download and install NicePlayer. Select your favorite MKV movie or playlist, and right-click to show the menu list, and "Open With" in the menu list, select the NicePlayer.
And then, it starts to open the MKV move instantly. You can easily double-click on a window to toggle between full screen and normal window size.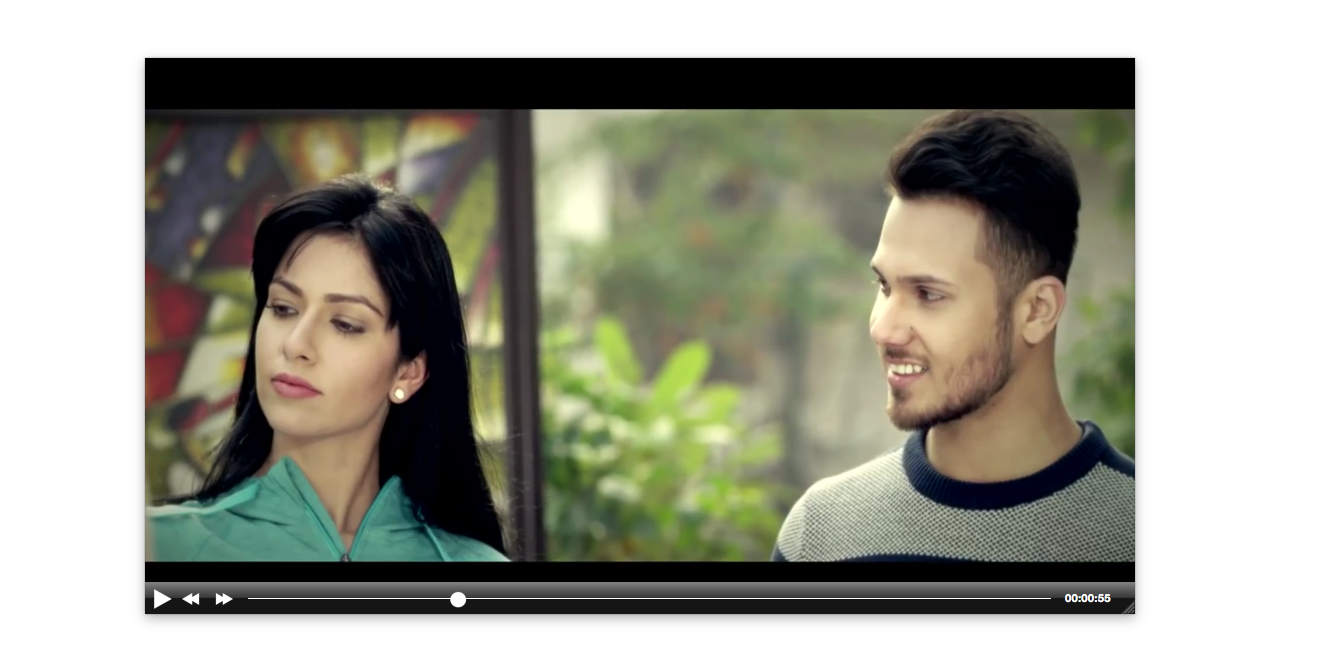 tips: On the top of menu bar, there are series of customization features for you to handle. Like, File for load single movie or multiple movie, Presentation to set the screen size as you like, and do some parameter settings(Aspect Ratio, Time Control, etc.). But it hasn't been updated since 2008.
#4 Movist
Movist is a movie player based on QuickTime and FFmpeg. It supports many useful features to enjoy movies including H.264 video decode acceleration, digital audio out (S/PDIF), high-quality subtitles, full-screen navigation, convenient & beautiful user interface, and so on.
Format supported: .mov, .avi, .mp4, .m4v, .mkv, .mpg, .wmv and so on. (Caution: not support copy-protected movies from iTunes Store.)
However, this MKV video player Mac can't let you find many more-obscure settings or its audio/video tweaking options as VLC and Cisdem Video Player.
How to open MKV on Mac
Drag-n-drop favorite MKV video files to the app, or click "File" at the top menu bar to open local MKV files and load.
Click the playing button, and start to watch.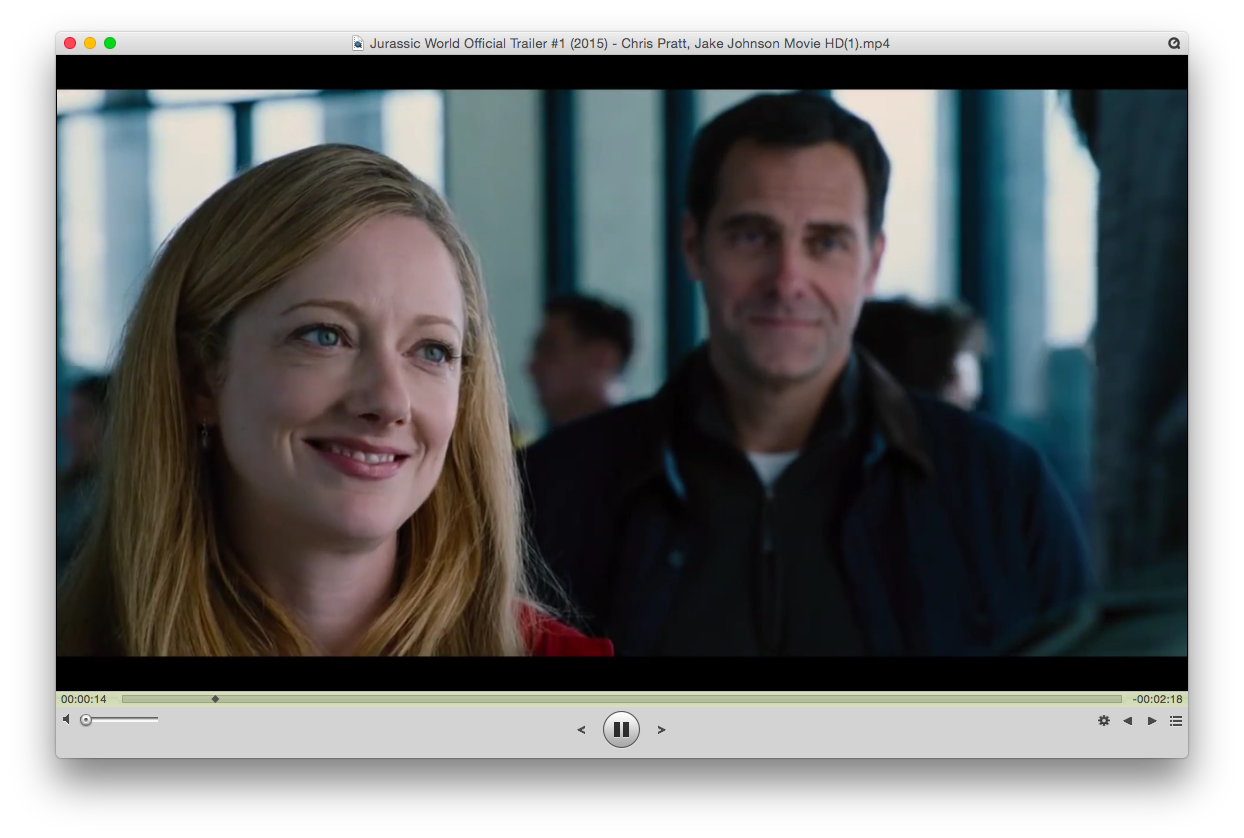 #5 QuickTime with Perian
Quicktime is the flagship media player of Apple, Inc, it allows Mac uses to create, play, edit, and share many media formats. Perian was an open-source QuickTime component that enabled Apple Inc.'s QuickTime to play several popular video formats not supported natively by QuickTime on Mac OS X. So please add Perian before using Quicktime on your Mac.
How to play MKV on Mac
To play a QuickTime movie, merely double-click its icon — and QuickTime Player (or iTunes) launches itself.
At the top of the QuickTime window, click "File" to load MKV videos, and click the playing button at the bottom line of the screen.
To view a video in full screen, click the full-screen button or choose View > Enter Full Screen.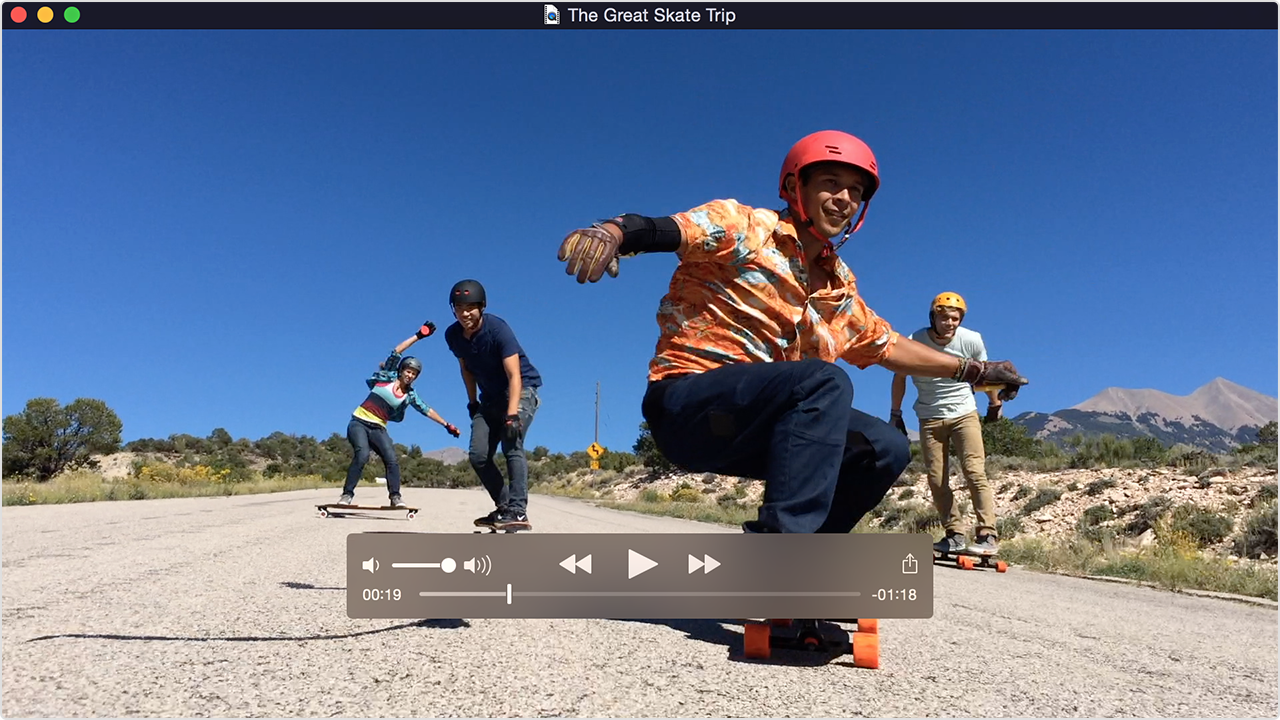 Tips:
These will keep QuickTime from using Perian to play your MKV files, make sure you remove these QuickTime Components: FFusion, Xvid Delegate, 3ivX, DivX, DivX Decoder, XviD, msmpeg4v1, msmpeg4v2, AviImporter, EX_M4S2, Casio AVI Importer, AC3 Codec, and MatroskaQT.
Perian is no longer under development, no work with QuickTime 10 or above. But it still works with QuickTime 7.6.6.
Final Words
In terms of the best MKV player for Mac, you may prefer VLC. VLC has long held the crown of best free media player, but now, there is some new rising star increasingly taking over VLC, like Cisdem Video Player which I use it strictly for video playing because it has options most others have. Cisdem Video Player is much quicker to launch, and load movies fast, and it offers me crisp and clear HD video image, lets me watch 4K/5K movie with the best enjoyment. What's more, Cisdem Video Player supports all popular media formats, I never worry about the format compatible problem while playback.

Jose Henline


Jose specializes in reviews, how-to guides, top lists, etc. on PDF, data recovery and multi-media. On his spare time, he likes to travel or challenge some extreme sports.