MKV (Matroska) is a container format that can store multiple codecs and streams of video, audio, chapters, etc. Thus, an MKV file may show the audio tracks and subtitles of the movie in several languages. It also can be encoded with x264 or x265 to play high-quality videos. But such a good format can't be opened by QuickTime - the default video player on Apple devices. The purpose of this article is to discuss how to play MKV files on Mac for free with 3 methods.
Directly Use a Free MKV Player for Mac
A decent MKV video player for Mac should not only let you enjoy high definition display but control the whole movie playing with ease. It would be better if there were other interesting functions, such as taking video snapshots and viewing video attribute information. Below are 4 industry-leading MKV players for Mac.
#1 Cisdem Video Player
Cisdem Video Player is the best MKV player for Mac, delivering crisp and exceptional quality. You can use it to watch up to 8k videos. Plus, it supports almost all media file formats like MKV, MP4, SWF, M4V, FLAC, etc., as well as video codecs like HEVC (h.265), h.264, and VP9, etc. You don't need to install external codec packs.
With its minimalistic and customizable interface, you can quickly add all MKV files to the playlist and play them one by one.
Attractive features:
Play MKV files on Mac in the loop, order, random
Auto-create a playlist for multiple MKV videos
Support all popular video & audio formats (more than 200), including MKV
Open large, small, HD, 4k, 5k, and 8k videos without jerks & tearing
Flexible media playback control to adjust volume levels/ playback progress, rotate/flip video, and more
Import caption in .ass, .srt format
Smartly restore position in the last played file
Enable "Incognito" mode to stop remembering the playback position
Convert MKV to MP4, MOV, Apple, and Android devices (in-app purchase)
No buffering or crashes, work smoothly and fast
How to play MKV on Mac with Cisdem Video Player:
Step 1. Download the best MKV player for Mac and double-click to launch it.

Free Download
Step 2. Drag-n-drop a single MKV or a folder with a lot of MKV movies from your computer to the primary interface.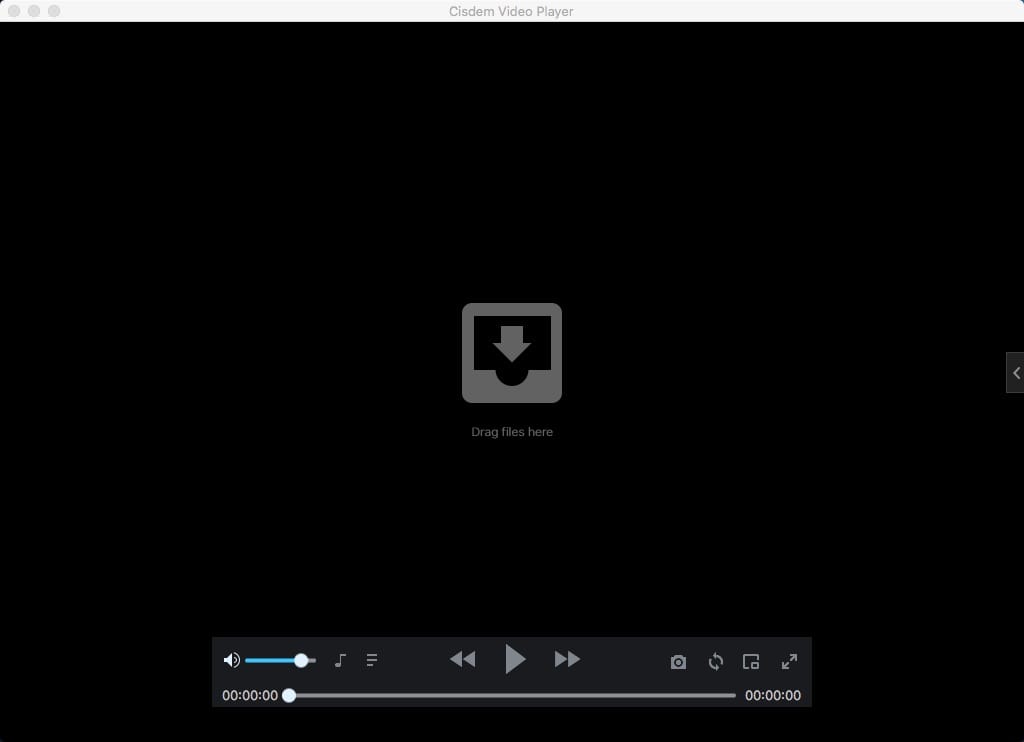 Step 3. Click

to view the current MKV file.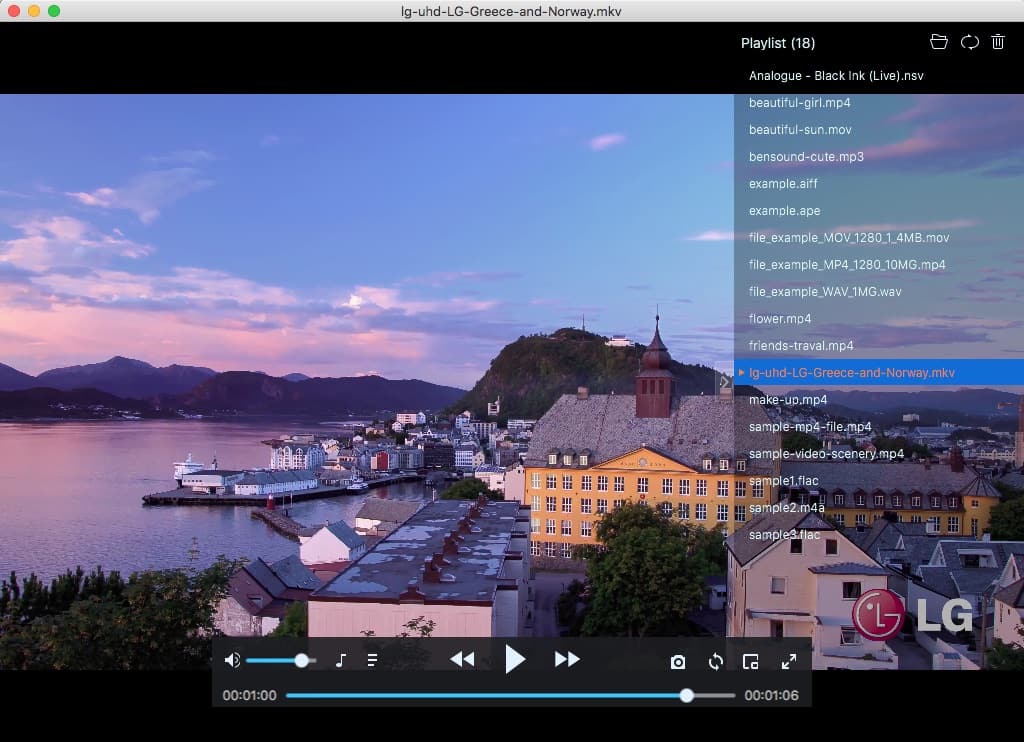 Note: You can also click

on the right side to show the playlist, and then switch between videos you added.
Tip 1. Play MKV with multiple tracks and subtitles
Click

to choose the audio track and click

to choose the subtitles you like.
In addition, the app allows manual loading of external subtitles or automatic synchronization of subtitle files with the same name in the same folder.
Tip 2. Separate playback window, controller, and player list
Go to the menu bar, hit "Window" > "Separate Mode".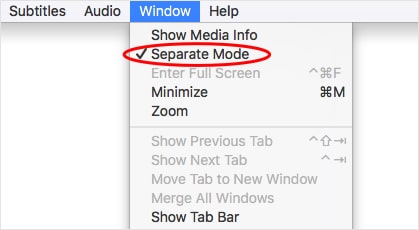 The 3 parts of Cisdem MKV video player will be separated at once. When there are multiple monitors, this feature ensures that the controller and player list are operated separately without affecting the video watching.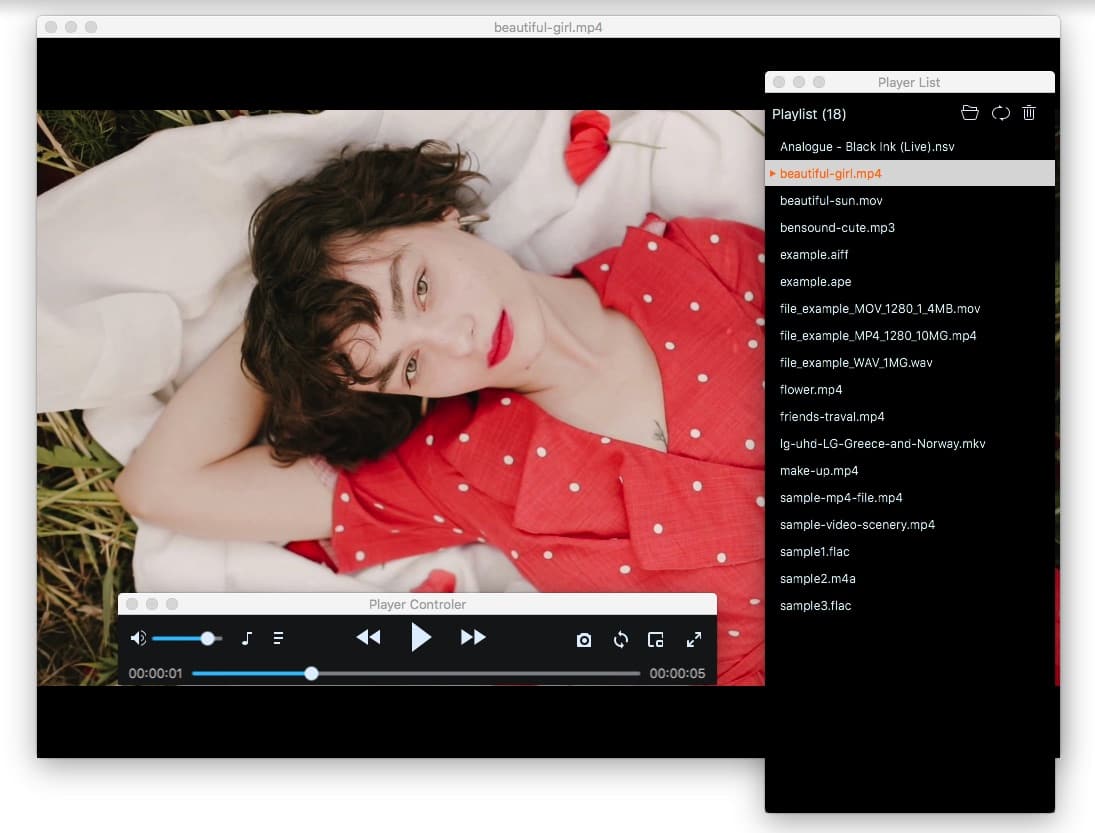 #2 VLC Media Player
VLC Media player, called simply "VLC", is a full-fledged MKV player for Mac and other operating systems like Windows, Linux. It's packed with a huge set of advanced functions and extended support to the most popular formats. Apart from video and audio, VLC plays everything, including files, discs, webcams, devices, and streams.
Once you open an MKV file, you'll be able to play and stop the video, step forward/backward, set the volume and stereo mode, add subtitles with various size and color, even do some video effects, etc.
How to play MKV files on Mac via VLC:
Open VLC Media Player, you will see a simple interface.
Drag and drop your local MKV video to it. Wait a few seconds and your MKV movie will play on full screen.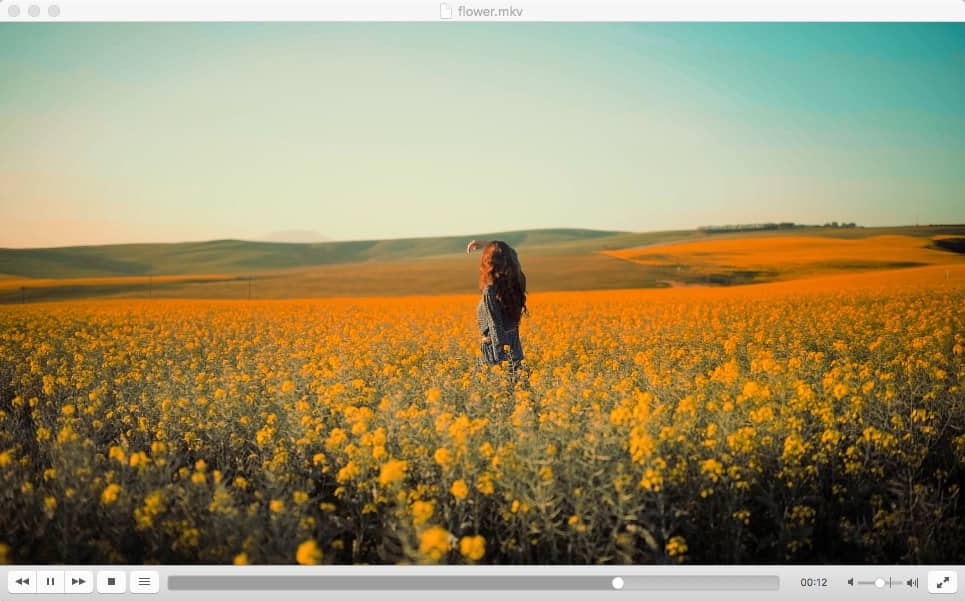 #3 NicePlayer
NicePlayer is one of the oldest MKV video players in the market. It has withstood the test of time and can still open video files for free.
There are a series of custom tools on the menu bar for you to use. For example, "File" is used to load a single movie or multiple movies; "Presentation" is to set the screen size. Also, you are able to tweak parameter settings like aspect ratio and time control.
But this MKV player for Mac hasn't been updated since 2008. And it can't play all the audio files.
How to watch MKV on Mac using NicePlayer:
Download and install NicePlayer.
Select your favorite MKV movie or playlist, and right-click to show the menu list.
Choose "Open With" > NicePlayer.
Click the "play" button.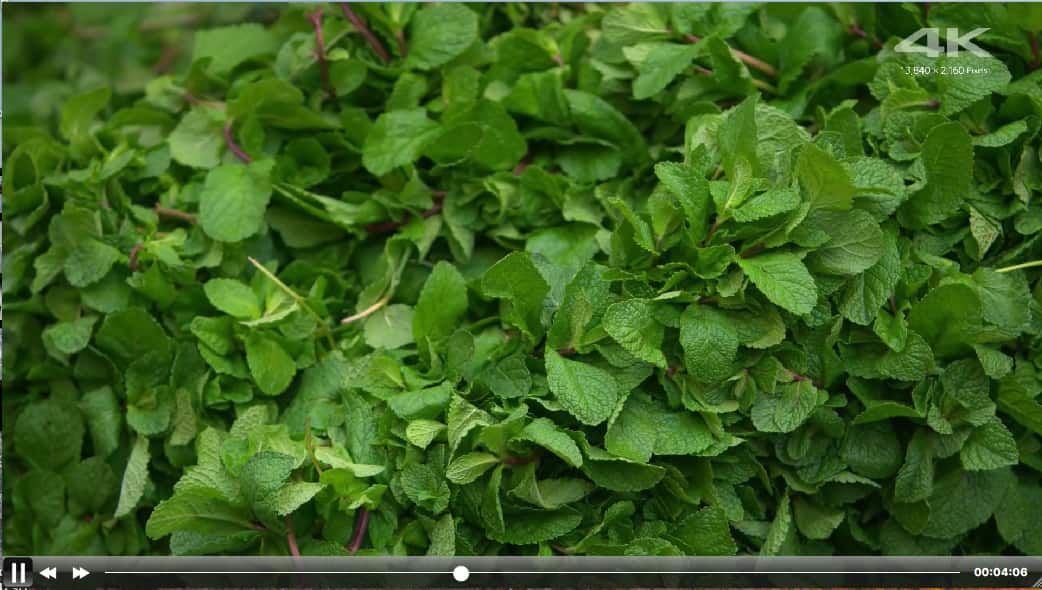 You can double-click on a window to toggle between full screen and normal window size.
#4 Movist
Movist is an MKV movie player based on QuickTime and FFmpeg. It comes with an elegant user interface and extensive functionality. With improved performance and the adoption of hardware-accelerated decoding, you can watch multiple 4k MKV videos in a short time without increasing CPU usage. Its biggest benefit is the ability to read subtitles aloud and control the speed of speech.
However, Movist doesn't support more-obscure settings or its audio/video tweaking options as VLC and Cisdem Video Player. And it only offers a free trial to play MKV on Mac. After the trial period ends, you need to pay $4.99 for the basic version or $7.99 for the pro version.
How to open MKV on Mac with Movist:
Drag-n-drop your favorite MKV video file to the app, or click "File" at the top menu bar to open local MKV files and load.
Click the playing button, and start to watch.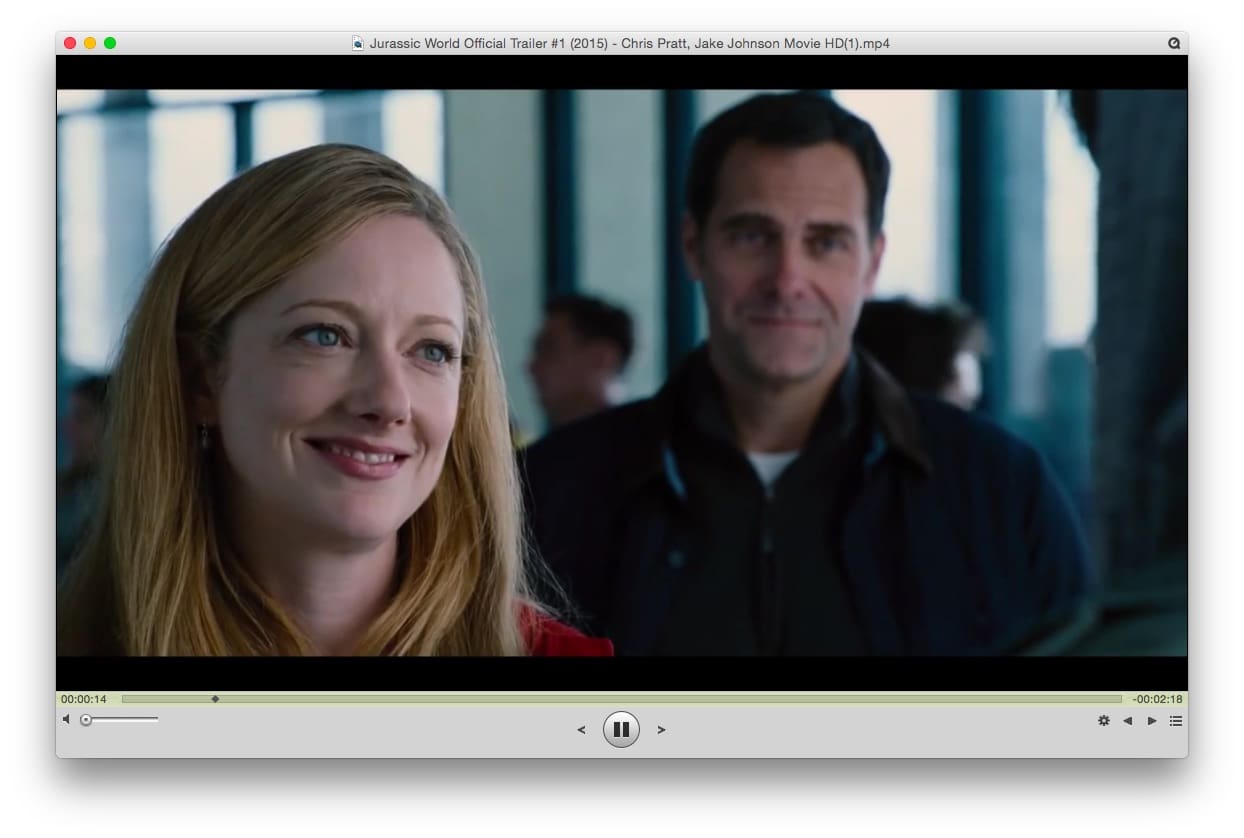 Install Component Package for QuickTime
QuickTime is a flagship media player of Apple, Inc, which allows Mac uses to create, play, edit, and share many media formats.
But to make it to be an MKV player for Mac, you have to install a codec tool named Perian. It's an open-source component capable of playing several popular video formats not supported natively by QuickTime, like MKV, FLV, DivX and WMA, etc.
Tips:
Make sure you have removed outdated QT components, such as FFusion, Xvid Delegate, 3ivX, DivX, AC3 Codec, XviD, msmpeg4v1, msmpeg4v2, AviImporter, MatroskaQT, etc. They will keep QuickTime from using Perian to play your MKV videos correctly.
Perian stopped updating and doesn't work with QuickTime 10 or higher. But it's still available on QuickTime 7.6.6 and older Mac systems.
Steps to play MKV files on Mac using QuickTime:
Visit https://www.perian.org/. Download and install Perian to your Mac.
Double-click the icon of QuickTime Player to initiate it.
At the top of the window, click "File" to load an MKV video.
Click the play button at the bottom line of the screen.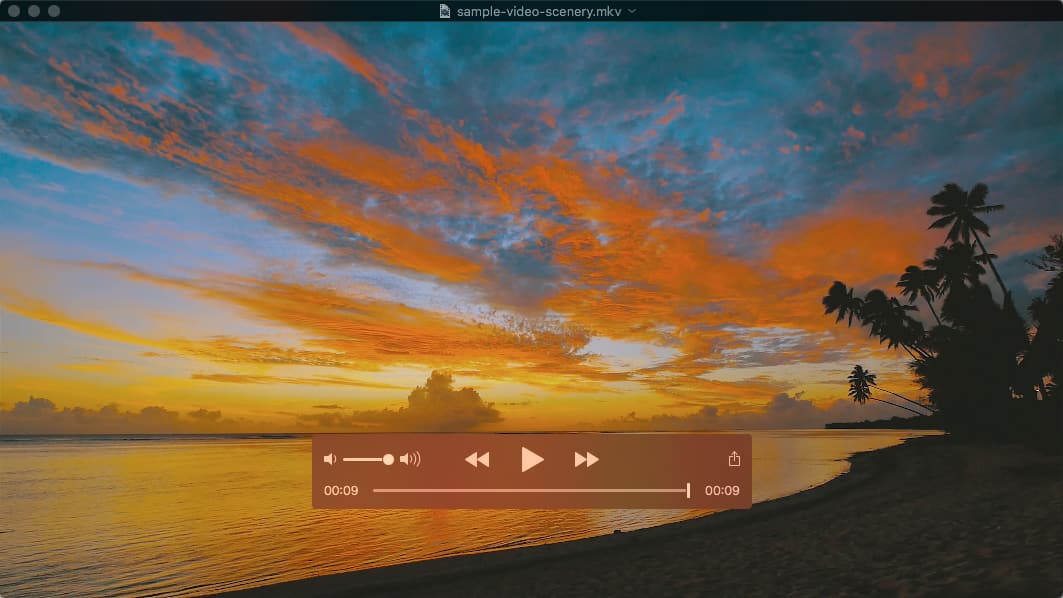 To view a video in full screen, click the full-screen button or choose View > Enter Full Screen.
Convert MKV to QuickTime-Supported Formats like MP4
If you don't want to install an additional MKV player for Mac or plugin, you can convert MKV to QuickTime-compatible formats through an online converter.
Video.online-convert.com, established for 10+ years, has gradually optimized its interface to make it very uncluttered and fast. You can convert MKV to 3GP, MP4, MPG, MOV, WebM, 3G2, and OGV.
It's known for multifunctional conversion. Besides converting MKV to a playable format on Mac, it's also able to convert image, document, audio, eBook, etc. files.
Steps to convert MKV file to QuickTime via online converter and watch it on Mac:
Go to the website - https://video.online-convert.com/.
Choose a format that QuickTime supports, say, "Convert to MP4".
Upload your MKV video.
Optionally, change video settings.
Hit "START" to convert MKV to QuickTime.
Download the converted file and open it in QuickTime.

However, the online MKV converter merely provides few QuickTime formats, and it's not good at dealing with large MKV videos. To make MKV conversion more effective and safer, you still need a 3rd-party app. Both Cisdem Video Player and VLC can convert MKV to other formats.
Final Words
We shared 3 methods to play MKV files on Mac and method 1 is highly recommended. In terms of the best MKV player for Mac, you may prefer VLC. VLC has long held the crown of best free media player, but now, there is some new rising star increasingly taking over VLC, like Cisdem Video Player which we use it strictly for video playing because it has options most others have. Cisdem Video Player is much quicker to load MKV movies. It offers clear moving pictures, letting you watch 4k/5k/8k movies without trouble.