WMA is a commonly used audio format in Windows operating systems. Apple's original sound player can't directly open it, as it uses Microsoft's proprietary codec. If the WMA file won't play on Mac, you might feel very frustrated. Well, this article will take a look at how to play WMA on Mac as well as introduce the best WMA player for Mac to you.
What is a WMA File?
WMA or Windows Media Audio is an audio file container developed by Microsoft. It reduces the data traffic, but maintains the sound quality to achieve a better compression rate. Generally, the quality of WMA files is higher than that of MP3 files while maintaining a low bit rate like 64 kbps.
Can QuickTime Play WMA on Mac Free?
Unfortunately, QuickTime Player doesn't natively support many popular formats, including WMA. When you try to listen to WMA on Mac with QuickTime Player, it would fail to parse and prompt you QuickTime Player can't open "xxx.wma".
But you can download different components to play the unsupported QuickTime formats, say, Perian for MKV.

To open WMA files on Mac, you can install Flip4Mac (powered by Telestream). It's the only QuickTime component to help play, import, and export WMA files on your Mac.

However, there are three shortcomings:
It doesn't support the Windows Media Audio Voice codec.
Flip4Mac has been charging since 2014.
It's not compatible with OS X El Capitan or later.
Due to the terrible compatibility and practicality, Flip4Mac is almost eliminated. Its developer - Telestream is also aware of the problem. Now, they strongly recommend users to install its upgraded QuickTime component – Switch to play WMA files on Mac OS X. It supports most QuickTime video codecs and extra containers/codecs that are not used in the QuickTime media framework.
The Best Free WMA Player for Mac
Cisdem Video Player (a.k.a CVP) boasts of a minimalistic yet resourceful design, making it easy to play WMA on Mac free. It supports virtually any video and audio format you throw at it without a hiccup, e.g. WMA, WMV, MP4, RMVB, AVI, MPEG, VOB, DVD-VR File Format, APE, M4A, etc. This best WMA player for Mac is able to process large media file smoothly.
Thanks to Cisdem Video Player, you can fast forward or rewind to your desired time point quickly, select the file you want to play from the playlist, switch audio tracks & add external subtitles, etc.
Summary of benefits and notable features of Cisdem Video Player:
Lightweight and easy to use
Support all WMA decoders, including WMA Pro, WMA Lossless, WMA Voice, WMAV1, and WMAV2
Listen to WMA on Mac, encoded at whatever bitrate levels, like 320kbps, 256kbps, 224kbps, 64kbps, etc.
Enjoy high definition video playback, like 2k, 4k, 5k, and 8k
Play in more than 50 formats
Switch to any audio tracks and subtitles languages (when multiple available)
Create a smart playlist automatically
Built-in mini player
Playback speed and volume control
Support video conversion feature to convert WMA to MP3, M4A, etc. (in-app purchase)
Available on Mac OS X 10.10 or higher
How to Open WMA Files on Mac:
Download Cisdem Video Player to your Mac computer.
Free Download
Click the DMG file to open the installation window. Drag the icon to the Applications folder.
Launch Cisdem free WMA player on Mac. Drag-n-drop WMA audio to its main interface.
Click the "play" button to listen to WMA file on Mac.
Alternatively, right-click the WMA file, and choose "Open With" > "Cisdem Video Player". The WMA file will start playing immediately.
Alternative WMA Players for Mac
In addition to Cisdem Video Player, you have other options to play WMA on Mac. Below are three free alternatives.
1) VLC
VLC is an outstanding WMA player with a long history. It has existed since 1996. With constant upgrades, it has become the top media player around the world. The software can work on many operating systems, including Mac, Linux, Windows, Solaris, Android, iOS, etc. It supports multiple audio/video compression methods, file formats, and subtitles.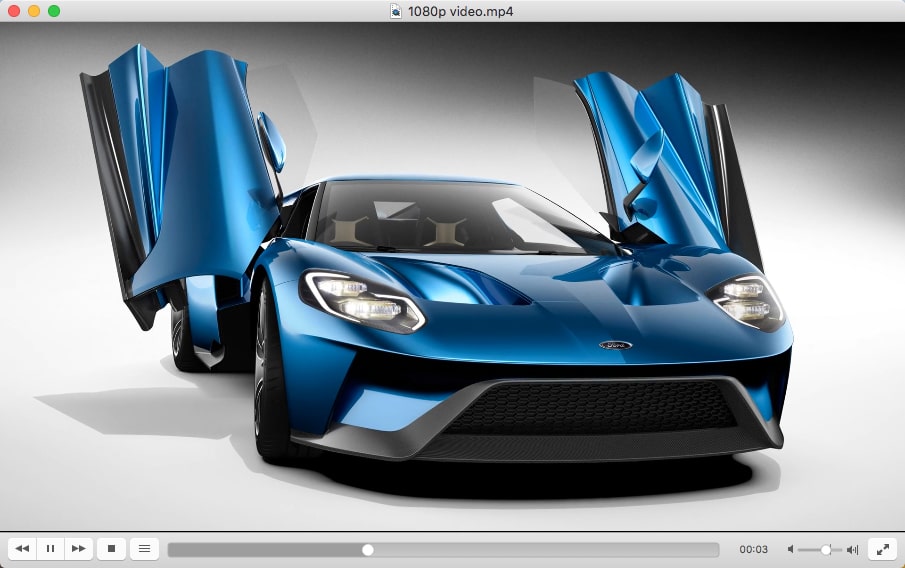 Advantages:
Stream music, movies, and TV shows in various formats
Play DVD, VCD, and Blu-ray
Support playlist
Allow to keep audio level between sessions
Long list of hotkeys to quickly manage file playback
Disadvantages:
Poor compatibility with the new Mac systems, such as macOS Sonoma
2) KMPlayer
KMPlayer is an exquisite WMA player for Mac. Just press shortcut keys to increase or decrease the volume of a WMA audio. It sets an accurate time point, allowing you to directly fast forward/rewind 5sec or 30sec. You can fine-tune the color balance of a playing video, like contrast, brightness, HUE, saturation, balance init. If necessary, you can also rotate the screen to adjust to the best angle.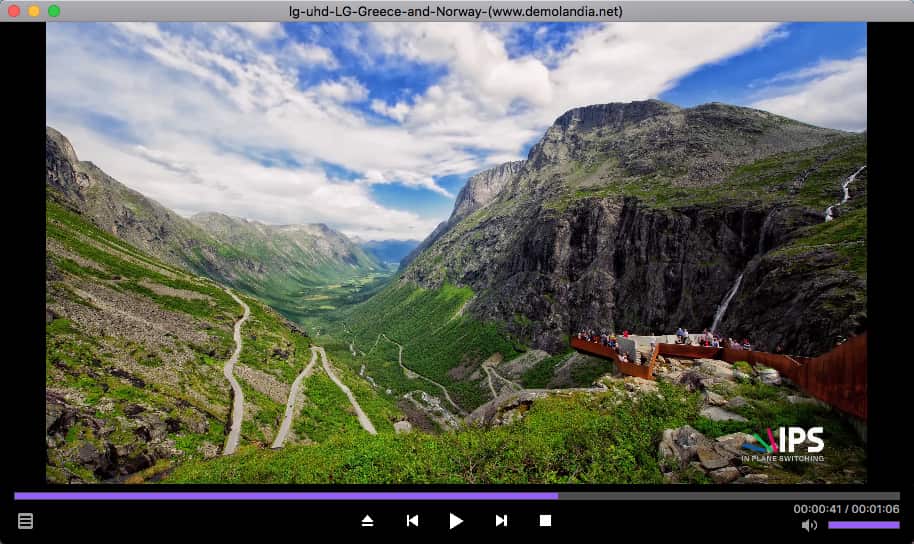 Advantages:
Support 4k high-resolution video playback
Control sound and subtitles
Run media files in a variety of formats
Open DVD video
One-finger gesture to control playback
Disadvantages:
32-bit app. Not compatible with macOS Catalina or later
3) 5KPlayer
5KPlayer is an all-around media player to play WMA on Mac. It's boosted by DXVA2, Intel QSV, and NVIDIA CUDA hardware acceleration. This WMA player for Mac also lets you play MP4, MKV, H.265, VP8, VP9, MTS, DVD and other kinds of videos/audio files. Its special feature is to support airplay, so you are able to do instant screen mirroring by modifying the resolution.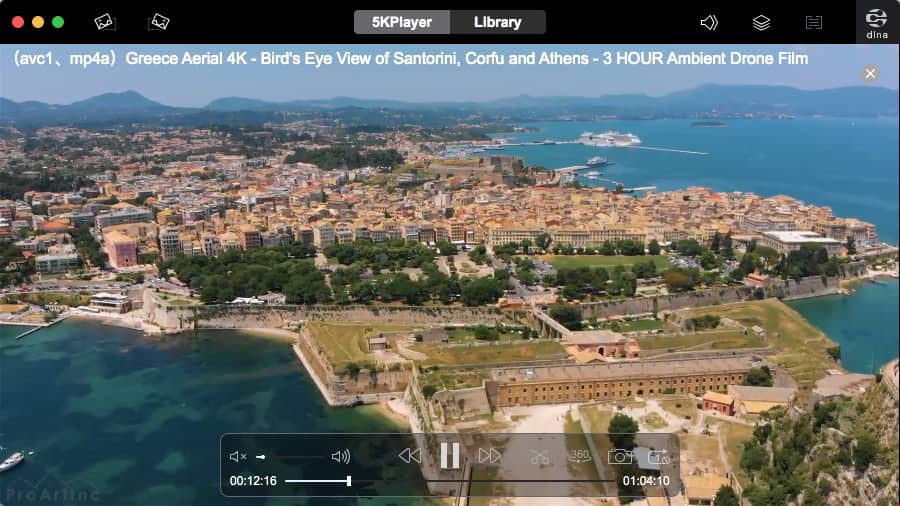 Advantages:
Play 4K, 360° video, DVD and IPTV
Listen to WMA file or other audio
Detect Hi-Fi audio files
Work with Apple AirPlay
Built-in YouTube downloader
Disadvantages:
Old fashioned and not simple to use for beginners
The Best WMA converter for Mac to Convert WMA to MP3 or Other QuickTime Format
The best free WMA player for Mac - Cisdem Video Player we mentioned earlier has a conversion feature that needs to be unlocked for a fee. It supports 9 audio/video outputs and 60 presets for devices. You can use the software to convert WMA to MP3 and M4A.
But Cisdem Video Player is not a dedicated video/audio converter. It doesn't support many output formats. If you often want to perform media file conversion, give a try on its brother software – Cisdem Video Converter.
The app supports 300+ file formats and devices. It gives you the ability to tweak the output file codec, bitrate, sample rate, quality, etc.
Summary of stunning features of Cisdem Video Converter:
Convert WMA to MP3, AAC, AC3, APE, FLAC, OGG, WAV, MKA, etc.
Extract audio files from a music video
Convert video to iPhone, iPad, MP4, or any format
Batch convert WMA to QuickTime formats
Rip copy-protected or homemade DVD disc
Download video/audio from 1000+ sites
How to Convert WMA to QuickTime on Mac:
Download and install the free trial of Cisdem Video Converter.
Free Download
Launch it. Drag an individual or multiple WMA files into the software.
Choose the QuickTime formats (e.g. MP3) as the outputs.
Click the "conversion" button.
After conversion, you can open the converted WMA file on Mac via QuickTime Player.
Extended: Play WMA on iPhone
All Apple devices are incapable of playing WMA files, and the same is true on the iPhone. YxPlayer is a reliable WMA player for iPhone (iOS 11.0 or later). It supports lots of audio and video formats plus helps you share your WMA or other media files with YxPlayer users. You can download YxPlayer on Mac App Store. It is not freeware and needs to cost $2.99. Once you installed YxPlayer on iPhone, you will have the ability to open WMA with it straightly.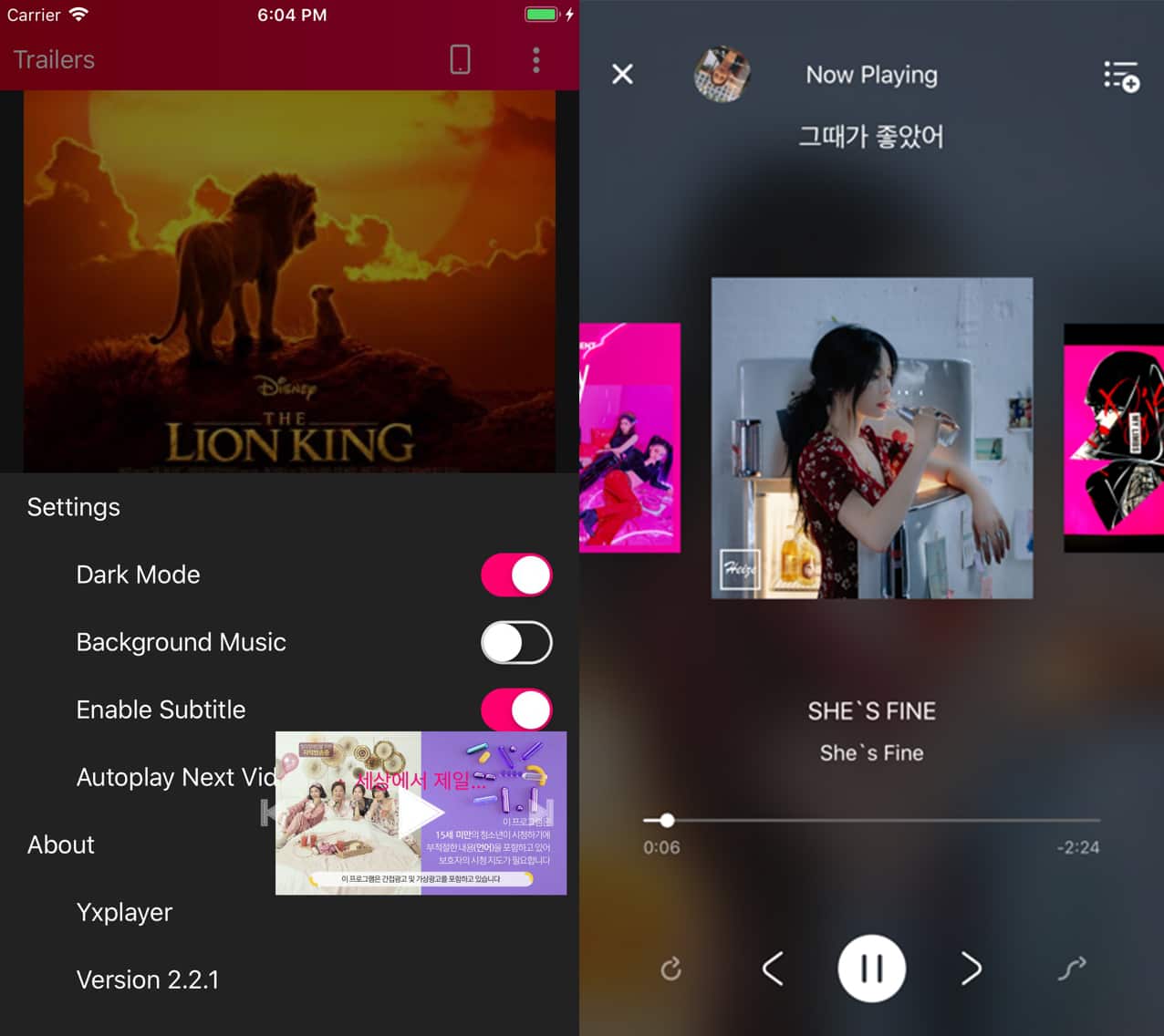 Conclusion
Hopefully, this article helped you figure out how to open WMA files on Mac. Three methods are mentioned above: install the QuickTime component, use a WMA player for Mac, or convert WMA to QuickTime format. However, there is another situation that will cause "WMA file won't play on Mac". If your WMA tracks are protected by DRM, they can't be played or copied to an audio CD.