As all to known, window organizer helps manipulate application windows in order to increase productivity. A popular window organizer for Mac will allow moving, resizing and rearranging application windows quickly.
If you are new to Mac then I'm sure you are giving up a great deal of time organizing windows. You are possibly thinking to take a chance to some window organizers but that's very time consuming.
I know 7 popular window organizers for Mac also, that's why I'm reviewing these apps with the merits and demerits. The article will list Top 7 popular window organizers for Mac to assist you organize your window better. So let's get started!

1. Cisdem WindowManager
Cisdem WindowManager is a wonderful window organizer which can organize your windows with 3 ways on Mac, by mouse, grid and keyboard shortcuts. It can split screen into various sizes and positions on Mac. All you have to do is dragging windows to the edges or corners of your screen, or using our grid system to select the area that the windows should cover and you can also set keyboard shortcuts. Once you start splitting screens on mac with WindowManager, you will be very astonished that how you ever organized without it.

Free Download
Meanwhile, Cisdem WindowManager can highly customizable to fit the way you work with your mac and support about 90% of apps and we are adding support to new apps all the time. Furthermore, WindowManager is a menu bar access that works with no compromise on stability and performance. It uses very little memory and nearly no CPU. Also it is clean, easy to install and easy to uninstall.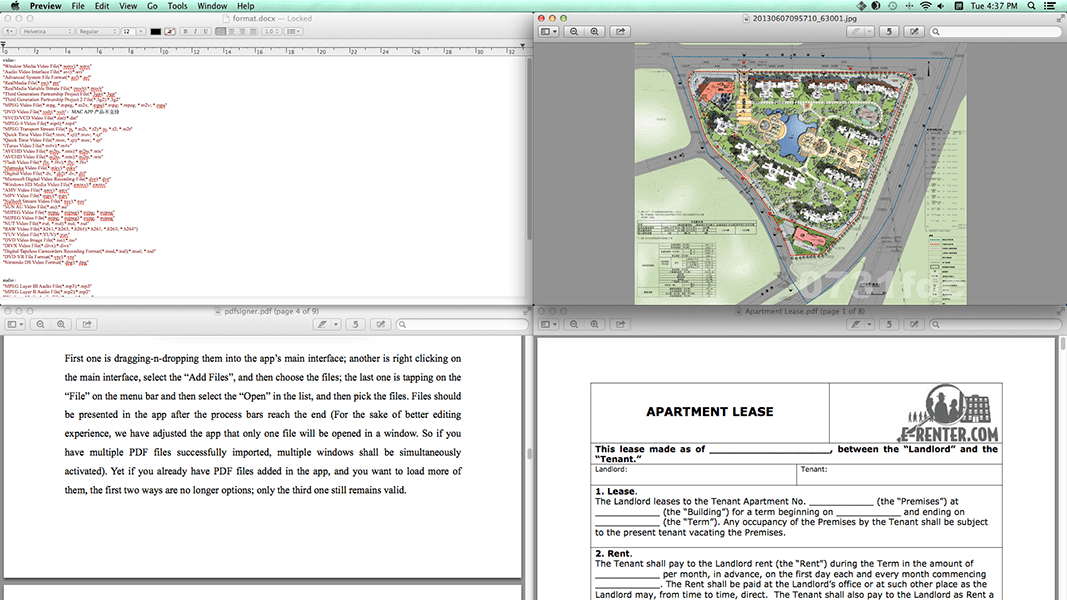 2. BetterSnapTool for Mac
BetterSnapTool for Mac is a smart utility that lets you voluntarily resize windows by dragging them to varying areas of the screen. You can snap them against the sides or the corners, and you can even set custom window sizes and positions for certain specific circumstances. But there is no advantageous feature to go along with this software, and there is also not much in the way of support. In this condition, if you are running into a problem, nothing you can do for it while the app does works well, which is unusual for a paid software.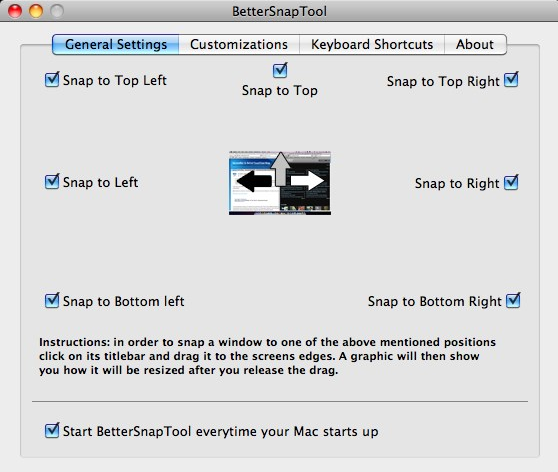 3. Slate
Slate is a keyboard-driven window organization software for Mac. It is highly configurable and has lots of features. It made a profound impact on the way you use Mac. Slate is the VIM/Emacs of window organizers: it is less of a window organizer than a work flow changing tool you will never give up. However, some users said, there's no graphical user interface for configuring Slate, it has to be done from the command line interface or by editing a con-fig file, making it somewhat tough and time-consuming.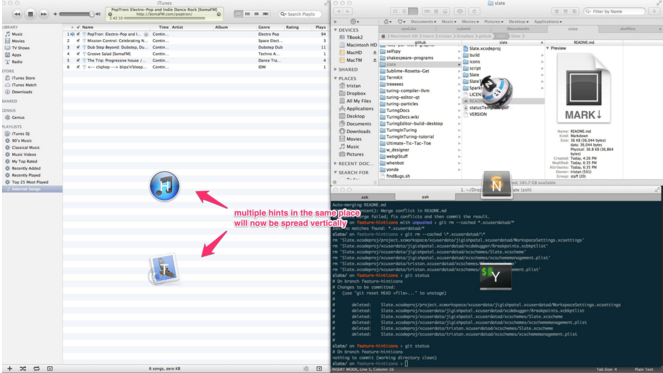 4. Breeze
Breeze gives you simple window organization on Mac through a concept called "window states". When you set a keyboard shortcut to a window state, Breeze remembers the relative size and position of the focused window. At all hours, you can apply that state (size and position) like a template to any other focused window.Breeze comes with some handy default window states for full-screen and split-screen left or right. But it is inevitable Breeze contains few defects too. For example, some people reflect that Adobe CC products do not respond to Breeze. I think, besides this, the interface of Breeze isn't clear enough.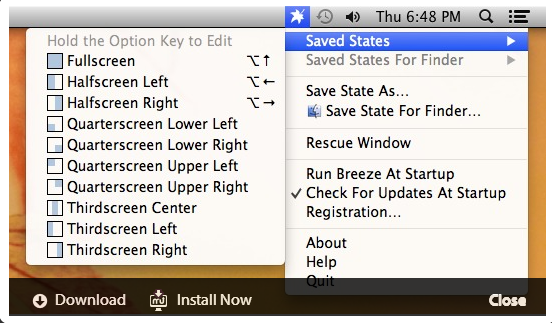 5. Magnet
Magnet is a simple window organizer for Mac. Just using shortcuts or simply drag the window towards the edge of the screen to maximize or split it in half. Then second displays supported. A user said:" Change the way you work with your Mac! Easily snap windows into various sizes and positions by simply dragging them to the edges and corners of the screen. Maximize them, place them side by side or deploy them into all four quarters of your screen in the blink of an eye." Don't you think it sounds tempting? But it can't hide the menu bar icon. It would be nice to be able to hide the icon so it doesn't disorder the menu bar.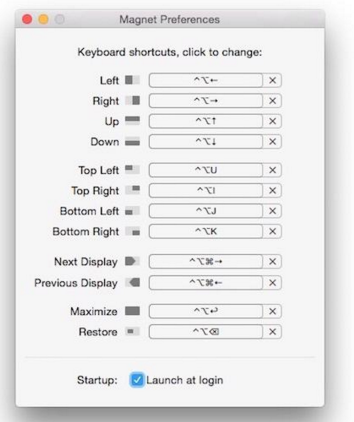 6. Spectacle
Spectacle is a plain program that allows you to easily organize your windows without using a mouse on Mac. If you are familiar with similar software, you will find Spectacle is using the most modest way to become more productive. Multiple documents can be viewed via Spectacle side-by-side. Moreover, it supports move windows to other displays, or even focus your full attention to a single task. Nevertheless, although keyboard shortcuts can be changed for the available actions, there is no way to add custom actions which limits the functionality of the app. Additionally, there are some apps like Adobe Reader that do not work with Spectacle, which makes some inconvenience indeed.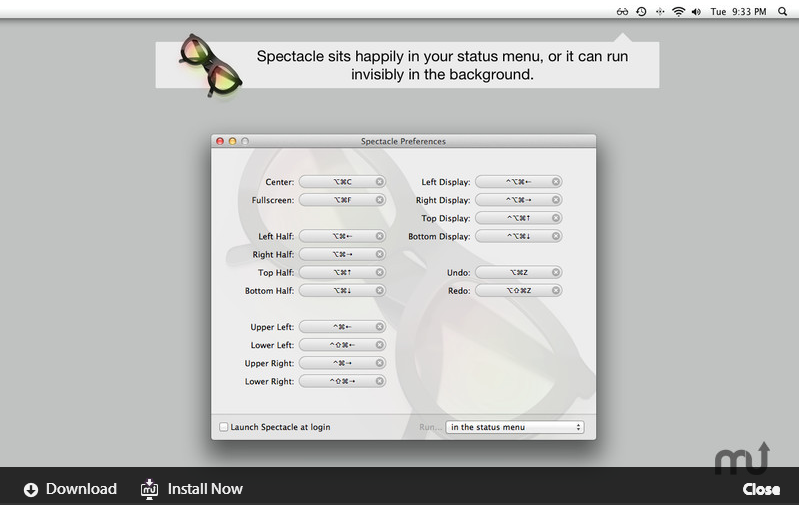 7. Cinch
Cinch gives you commodious, mouse-driven window organization by regulating the left, right, and top edges of your screen as "hot zones". Cinching is a great window organizer, it can be operated easily and used friendly. To the top edge of the screen will resize the window to fill the full screen. But when using multiple monitors, the ability to dock a window to half of a display only works on one side of the screen split. It can work only on the external monitor and not spliting edge of the native monitor.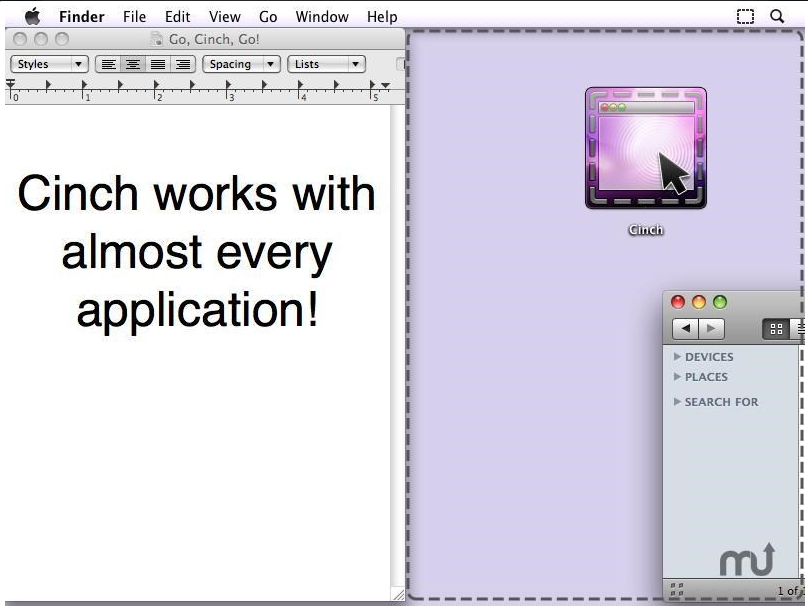 Conclusion
Window organizers are very terrific. Admittedly, they do have a bit of a barrier to entry. Seeing as how you can't just learn everything by exploring, you have to crack open the manual and learn how it runs. In most instances, it's significant, but it takes a special kind of person to intend to do that.
In this case, some Mac users may ask you have listed 7 popular window organizer for Mac, but which one is the best one? Undoubtedly, everybody has their own minds, and different minds result in quite different consequences. As far as i can know, I will vote for Cisdem WindowManager, it is full-featured, cheap and user-friendly. If you want to know more about Cisdem WindowManager, you can also read this article: Best Cinch for Mac Alternative for You. It will tell you how to organize window with the software.
Is your favorite Window Organizer for Mac on this list? If not, please do not hesitate to let us know your favorite below in comment.

Rosa has worked in Mac software industry for more than eight years. She believes that the purpose of software is to make life better and work more productively. In addition to writing, Rosa is also an avid runner.