Youku is well-known as one of the biggest online videos and streaming service platforms in China, which is similar to YouTube but offers more TV series/shows, movies natively produced by Chinese than YouTube. It focuses on supporting all-assorted videos, movies, TV series, TV shows, music, sports, games etc. almost every field. Users are allowed to download Youku videos and share the video that they are interested in, so that it is convenient for people to enjoy wonderful videos at anytime and anywhere.
However, many people want to download videos from Youku but don't know how to do. If you are confused by this issue too, please read this article and then you will be proficient in downloading Youku videos freely.
Reasons why need to download Youku videos
Watching various videos
The main reason for Youku becoming so poplar is that Youku.com is ranked as one of the top videos site in Mainland China with tons of resources from old videos to current hit TV series/shows/movies. Besides, it is convenient for people to download their interesting videos in advance and they can review it later even when they are offline, so people are fond of using Youku and even downloading Youku videos to watch them for fun.
Learning Chinese or other languages
Youku is also a resourceful video site for some people who love language to learn Chinese as it has many native videos, movies, TV series, etc. produced by Chinese. In addition, you could learn other languages on Youku as well because it has bought plenty of TV shows or movies copyright from all over world.
In order to help these people to make use of Youku easily to watch videos or learn Chinese, we are here to provide you with useful programs or methods for downloading Youku videos on different devices to solve your issue.
How to download Youku videos on different devices
Cisdem Video Converter for Mac (Highly recommend)
Cisdem Video Converter is not only can be used to convert videos into various formats as the name manifests, but also can be an advanced video tool for Mac to download Youku videos safely and successfully. It can also download videos and music from other sites such as YouTube, Twitter, Facebook, Vimeo and more. Its powerful function in all-round aspects will bring users an ultimate speed and quality experience.
Main features of Cisdem Video Converter:
Can download videos and music from 1000+ sites safely
Clear figuration of the interface and easy to use
Support batch downloads
Fast downloading speed
Cause no damage to the video
Won't leak users' information
Highly customization
Can also be used as a video converter and DVD ripper
​Steps on how to download Youku videos with Cisdem Video Converter
1. Download and install Cisdem Video Converter from its website.


Free Download
2. Launch it, you will see 3 icons that respectively represent converting video, ripping DVD and Downloading online video, please click

to start to download online Youku videos.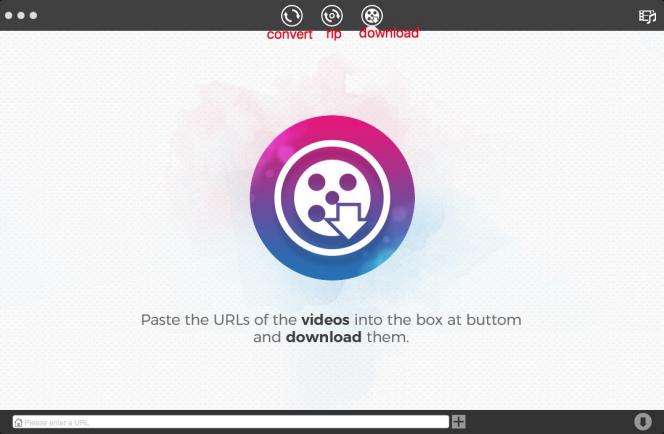 3. Then go to Youku.com, select a video you want to save and copy its URL.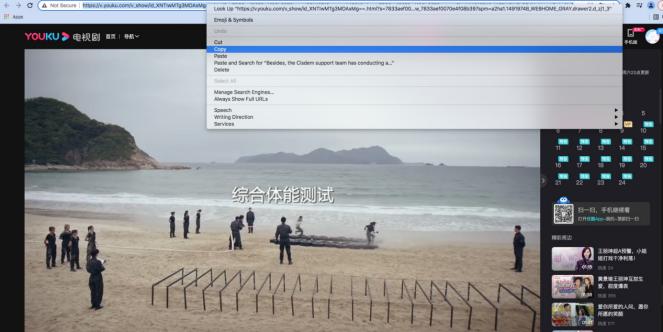 4. Back to Cisdem Video Converter, paste the URL into the bottom blank box, then click

to download.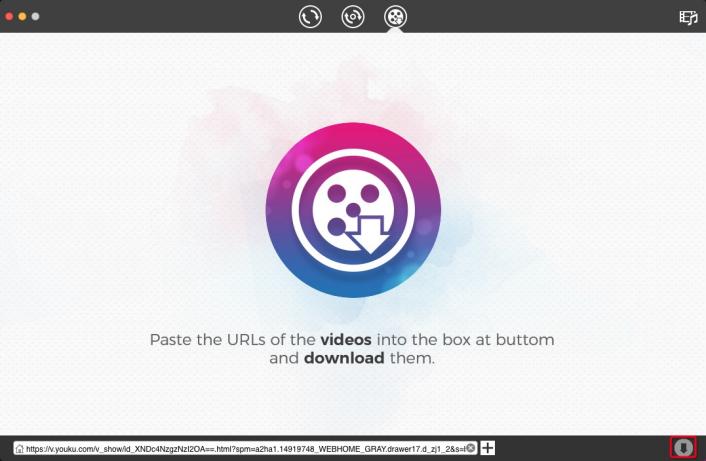 5. Later, you will see the process of download with its main interface. Upon finishing, you are allowed to directly click the preview thumbnail to watch the video.

YTD Video Downloader for Windows
YTD Video Downloader is one of the popular applications produced to download Youku videos for Windows. Offering simple interface and other useful basic editing tools, you can easily use and control it for your purpose. In addition, it also works perfectly with converting a video into many other formats such as WMV, MOV, MP4, M4A, AVI, and more. YTD Video Downloader is a treasury tool for Windows' users who don't need to download another third party tool. However, there is a shortcoming of it that is you may download some extra and unexpected applications along with it when you download YTD video downloader.
Steps on how to download Youku videos with YTD Video Downloader
Search for "YTD Video Downloader for Windows" on your computer. Then click download and launch it.
Once opening it, you will see four part, please head to "Download" section.

Open a browser on your computer and search for the website of Youku, head to Youku.com and select a video you want to save.
Copy the URL of the selected video, then back to YTD Video Downloader and paste it into the "Paste URL"bar.
Then choose a preferred quality in "Download quality" bar and set a output path for store. In addition, if you use the pro version, you are allowed to set the converted format and conversion quality simultaneously.
Once setting, click the red "DOWNLAOD" button at the right corner to start your downloads.
Head to the "Activity" section, you can see the progress of downloads with some key information such as video name, file size, progress, speed, status and ETA.
After done, you can enjoy your desired Youku video freely at "Play" section.
Bolt Browser and Documents for iPhone
Bolt Browser and Documents is a free tool for iPhone users to look through multiple websites and edit files and documents. It can be also used to download and save videos, music, and other media from various websites and Youku.com is one of them. This app used to download Youku videos for iPhone enables you to browse websites freely without leaving any history because it is in private mode by default. It also supports to offer an AdBlocker program and VPN, making you browse websites fluently without any ads and allowing you to bypass the restrictions and then access blocked websites. However, there is a shortage of this application is that the adblocker and VPN are not free.
Steps on how to download Youku videos with Bolt Browser and Documents
Open APP store on your iPhone, search for Bolt Browser and Documents in the search bar, and click "Get" to install it. Then, click "open" to launch the application.
Switch to Google or any other browsers on your iPhone, tab the website address of Youku on the search bar.
You will see the homepage of Youku, select a video you desire to download.
Click the Youku video to play, and a new menu will pop up to ask you to download the video.
With a easy click on "Download", you are allowed to set the video's quality at first. Then the video will be added to the "Downloads" tab.
Click the top 3 dot icon of the Youku window, then click "Playback Settings" to choose the video quality. Finally, click "OK" at the right corner.
Once done, click the "download" tab again, then you are supposed to find and enjoy the Youku video in the "Folders" tab.
Videoder for Android
Thanks to adopting a specialized searching engine, Videoder is a free tool that allows you to download Youku videos and many other websites' videos from multiple websites on Android. It is created with a simple interface and is easy to use. Besides, Videoder has a powerful supporting for downloading any resolution you want from 240p to 1080p, meantime, it supports to batch download. However, when you use this app to download Youku videos for Android, you will know a small problem of it is that an ads pops up sometimes, distracting your attention away from browsing.
Steps on how to download Youku videos with Videoder
Get the APK on your Android phone at first. Open your mobile browser and then search for the official website of Videoder.
On the homepage of Videoder, find and click the "APK" button to download. Then launch it on your Android phone.
Then continue to install and launch Videoder.
Tab Youku website on the address bar on the upper to visit it.
Choose a video you want to save and stream it. Then the download button will appear later.
Then it will pop up a small window, you can edit the file name it before downloading.
Simply click the "Start Download" option. After completing, you can enjoy the video freely on you Android phone.
Youtube 4k Downloader (online tool)
Despite the name, Youtube 4k Downloader is a free online downloader that supports to download videos from more than 900 website, including Youku, Instagram, Facebook, etc.. It is safe to download various videos and don't need to install any softwares. When you use it to download Youku videos, you are allowed to choose your preferred format ( MP3, MP4, Webm, etc.) or quality (HDR, 720P, 540P,360P).
Steps on how to download Youku videos with Youtube 4k Downloader
Copy a video URL from Youku and paste into "Video URL" bar.
Then you will see the videos' information, select your preferred quality (720p, 540p and 360p) and click "Download" button.
After finishing, you could view the Youku video at "Finder>Downloaders" on your computer.
How to enter into Youku when you outside China
Although Youku is popular of containing miscellaneous videos, unfortunately, it is difficult for a user who is not in Mainland China to download Youku videos because some countries are forbidden to access China's sites. Otherwise, it will pop up a message with "Sorry, this video can only be streamed within Mainland China." to warn you that your IP address is not in Mainland China. Don't worry, there are ways to help those people who don't know how to enter into Youku when they are outside China.
Solution 1 Unblock Youku proxy extension for Chrome or Firefox
Unblock Youku is a free plugin for browsers, which is designed to help users who are outside Mainland China to access Youku blocked videos. You are supposed to add it on the browser and then you can transfer and download Youku videos without difficulty.
Detailed steps for Chrome:
Open Chrome on your computer and head to Google Web Store
Search "Unblock Youku" in search frame. Later, you will see a list of Youku proxy extension.
Select one of them and click "Add to Chrome" button at right-side to install it.
Go to Youku, find and enjoy any videos you want to view!
Similar steps for Firefox
Go to "Firefox Add-ons" page
Search "Unblock Youku" in the search frame
Add it to Firefox
After finishing, you can copy and paste Youku.com in the address bar of the Firefox browser and are permitted to visit any videos you like.
tips: Expect from Chrome and Firefox browsers, if you want to access Youku videos on other browsers you are using such as Sadari, you can use other extensions of add-on to unlock Youku, including Web Proxy, Kproxy and more.
Solution 2 Unblock Youku videos on mobiles with VPN
If you favor of watching videos with mobile phones(iPhone, iPad and Android), the useful way for you to unblock Youku videos is to install a reliable VPN service for Mainland China. VPN can hide your real geography address to avoid the geography restriction and creates a virtual address of China IP for you. There are a lot of excellent VPNs in the market all over the world for downloading Youku videos to fix your issue perfectly, for instance, "Vypr VPN", "ExpressVPN", "NordVPN".
The steps for you to access Youku videos with a VPN
Launch app store on your iPhone, iPad or Android, search "VPN" on the search bar and then you will see many VPN applications.
Choose a VPN you trust and then install it on your mobile phone.
Launch the VPN and follow its instructions, then you will enjoy the Youku blocked videos freely.
Conclusion
This article provides you with practical ways to help you download Youku videos on different devices without difficulty. From my point of view, an excellent tool earning my full support must be a professional tool that offers powerful function in every aspect such as fast downloading speed, safe, lossless quality, etc.. If you hold the same thought and still don't understand how to download Youku videos, I hope you can benefit a lot from this article and find an appropriate solution.