External hard drive beeping is one of the common hard drive problems. There are no particular brands of hard drives that are immune to this problem. This article will show you how to identify the cause of Seagate external hard drive beeping and get it fixed without losing data.

Best Data Recovery for Mac and Windows
Recover Files from Seagate on Mac or Windows
Recover data lost due to formatting, deleting, hard drive failing, etc.
Recover photos, documents, videos, audios, archives and more
Repair damaged videos, photos and documents
Recover files from Mac/Windows, external (Seagate) hard drive, SD card, cameras, etc.
Allow to quickly scan, filter, preview and recover data
Recover files to local drive or cloud platforms

Free Download

Free Download
5 causes of Seagate external hard drive beeping and how to fix them
If your Seagate external hard drive beeps, something could have gone wrong with the hard disk itself or with other hardware. It may also be accompanied by other symptoms such as computer unable to recognize the drive. This problem can be caused by a number of things. Some of the causes such as a faulty cable are easy to handle, and you can fix the beeping problem yourself. In worse cases, it can be a seized motor or stiction where the hard disk's read/write heads are stuck to the platter. If so, the safest solution is to contact a professional hard drive repair service for help.
Upon hearing your Seagate external hard drive beeping, before taking any action, you can follow this article, identify the cause and find the best solution for your situation.
1. Power supply issue
If your Seagate hard disk flashes and beeps instead of making normal spinning sound when plugged in, it could be a power issue. Some external hard disks get power from computer through data cable. If the USB port on your computer is not able to provide sufficient power to spin up the drive, it could cause the Seagate hard drive beeping. Some older computers come with USB version 2.0 ports from which an external hard drive can only draw a maximum of 500 mA power. It is not enough for a typical 2.5" drive, which requires more than 800 mA. In this case, a USB 3.0 port is needed.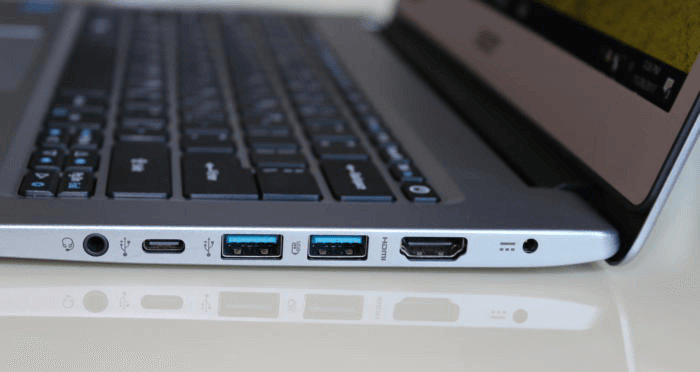 Fix: First, identify the ports on your PC or Mac. If it's USB 2.0, you can try fixing Seagate external hard drive beeping by upgrading USB port. Alternatively, you can try a USB Y-cable, which will get power from two USB ports to your drive. If it's your case, the beeps should be gone after the disk gets enough power. If the problem persists, just try the fixes below.
2. A faulty port or cable
A malfunctioning USB port or cable could also make your Seagate external hard drive beep. In this case, it's not about the USB port version, and the port could have been damaged. The fix can be incredibly easy.
Fix: Try a different port or a different computer. If your Seagate external hard drive stops beeping and starts working properly again, then there is definitely something wrong with the port you have used previously. If you can still hear the beeps, try a different cable.
Note: With the first two causes, if the beeping problem is fixed, the drive should be able to work again, and you should be able to access the data on it. If the hard drive can spin up but can't be recognized properly by computer, you may need to format it. In a case like this, you need to get your data back by using data recovery software.
3. Stiction of the read/write heads
A hard disk drive is an electromechanical device with delicate components such as the read/write heads. If the head of your Seagate external hard drive is stuck on the platter, you could hear the beeping noise. The stiction issue usually results from bumping or dropping. If you have dropped the disk recently, then stiction is very likely to be the cause.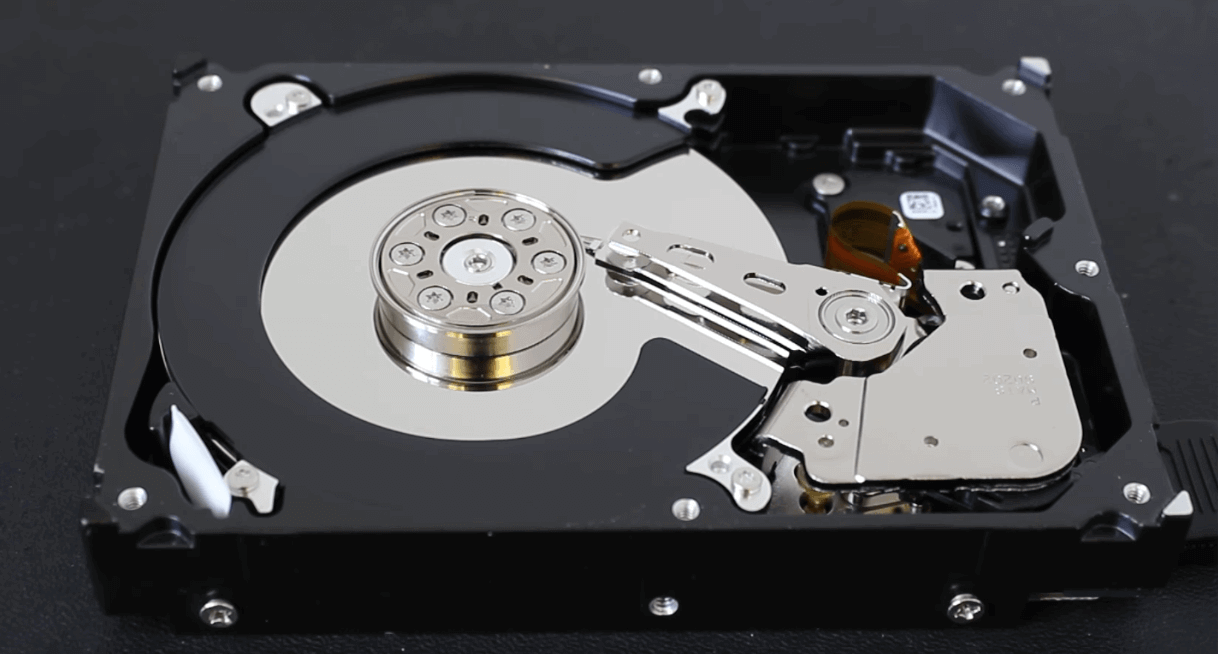 Fix: There are quite a few videos on YouTube that show you how to fix Seagate external hard drive beeping caused by stiction. You need to open the drive and use tools to pull the heads back while turning the platter. This will take a clean environment, a set of tools and extreme carefulness. After assembling your hard drive back, you can plug it into your computer, and the Seagate external hard drive beeping problem should be fixed. If you are not confident of fixing it yourself, the best choice is to take your drive to a local hard drive repair center.
4. Spindle motor issue
Seagate external hard drive beeping not spinning can also be caused by motor issue. The motor and spindle are essential parts of a hard drive. If the motor is burnt, seized or damaged, the platters try to spin but can't move, causing the beeping noise.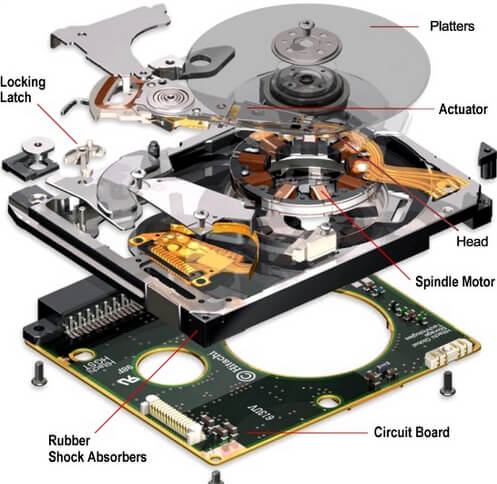 Fix: If you can rule out the first few causes mentioned above and have never dropped the drive, then it's probably the motor issue. In this case, you can only seek professional help. Don't try to fix it yourself.
5. Potential drive failure
One of the signs of a failing external hard drive is strange noise. If you can rule out most of the above mentioned causes and the hard drive have been in use for a few (say, four) years, it is likely to be the case.
Fix: If your Seagate external hard drive is beeping and still recognized properly by computer, just transfer all the files from it to a different, reliable storage device or upload them to cloud for backup. Don't wait until it makes the click of death.
To sum things up
According to the troubleshooting steps above, if you find yourself unable to handle the issue, hard drive repair experts can help you fix the drive and retrieve your data.
With the easily fixable situations such as a faulty cable, lack of power, or even the stiction issue, you can fix it yourself. Once the Seagate external hard drive beeping problem is gone, you can connect it to computer and see if you can access the data on it. Once plugged in, if the drive can't be recognized properly by computer, you can go to Disk Management on PC or run Disk Utility on Mac. If the drive says RAW or unallocated on PC or Disk Utility fails to repair the problem, then you will want to consider data recovery.
Tip: Once an external hard drive is opened, the best choice is to transfer all the data to a different device and stop using the drive.
Guide: How to recover data from your Seagate external hard drive
If you still can't access your data after Seagate external hard drive beeping has been fixed, you can try running Disk Utility first. Open Disk Utility and click First Aid. After the process finishes, remove the drive and plug it into Mac again. If the problem persists, go to Disk Utility > Erase, which will erase all the data on the drive. In this case, you can recover the formatted data back using data recovery software.
Cisdem Data Recovery for Mac or Windows is able to recover erased, formatted, deleted, corrupted data from external hard drives, internal hard drives, USB flash drive and other storage devices. It supports photos, audios, videos, documents, emails, archives and other files types. For videos that have been damaged, Cisdem has Video Repair feature to fix all the problematic videos.
Download and install Cisdem Data Recovery on your Mac or Windows.
Step 1

Scan and preview

Select your Seagate external hard disk. Click Search for lost files. During scanning, you can see the real-time scan results. Double click on the file to preview them.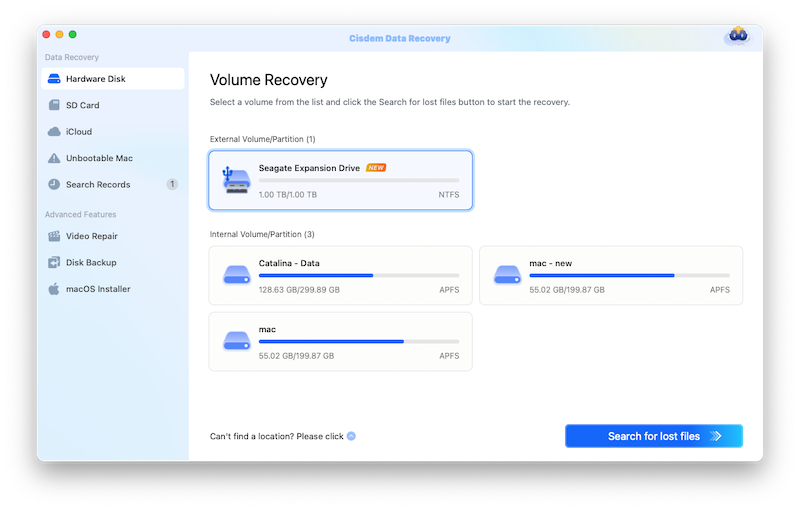 Step 2

Start recovering

From left panel, select the Seagate external hard drive and click Recover. Cisdem Data Recovery for Mac or Windows will start recovering the erased data.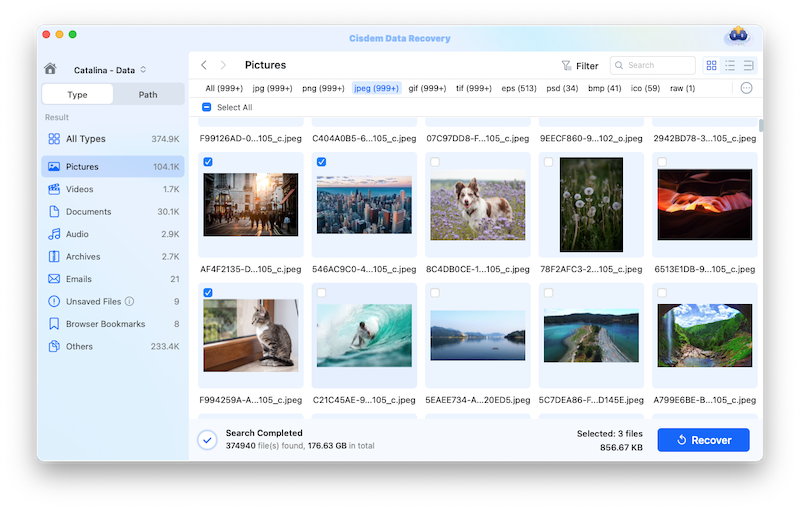 Do's & don'ts to avoid Seagate external hard drive beeping
There are a number of things you can do or avoid doing to prevent external hard drive problems such as the beeping issue and data loss.
Do's
Upgrade computer USB ports if they are outdated
Regularly backup the files, especially the important ones, on your external hard drive
Use safe remove option when eject your drive from computer
Keep the device in a safe and clean environment to avoid falling, water, heat, dirt, etc.
Contact professionals if you can't handle the drive problem
Don'ts
Don't drop it
Don't fill up the entire drive but leave some space
Don't remove the drive from computer during data writing, reading or transferring
Conclusion
Although sometimes the Seagate external hard drives beep in a certain pattern such as repeated twice or 11 times, hard drives don't have beep codes. Nevertheless, you try the troubleshooting steps and identify the cause. As a matter of fact, in many cases, the beeps are because of a lack of electrical power supply. If so, you can effortlessly fix it and there won't be risk of data loss. If, in worse cases, data loss occurs, data recovery software can help.