I researched plenty of popular commercial and free apps to make DVD on Mac, and make reviews by scouring customer's comments, as well as my personal practical experiences through testing numerous DVD burning software one by one before. In this article, I would show you the most useful and comprehensive review on the best DVD creator for Mac. Move on to check their pros and cons in detail.
The Best DVD Creator for Mac
Intelligently match video bitrate by selecting "Fit to disc", "High Quality", and "Standard" modes
Create DVD from hundreds of video formats like MP4, MOV, WMV, AVI, etc.
Offer free menu templates for themes of travel, holiday, party, life, etc.
Customize DVD menu templates with background picture/track, title, frame, button, etc.
Trim home movies, crop video to the proper size
Adjust brightness/contrast/saturation, apply effects/watermark
Burn videos to DVD 5/ DVD 9/ ISO file/DVD folder
Make DVD on Mac with real-time preview
Very easy to use, no technical requirements
Compatible with macOS 10.12 or later, also available on Windows 10/11

Free Download

Free Download
Top 7 Best DVD Creators for Mac 2023
There are lots of options to burn video to DVD on Mac, like Apple software iMovie and iDVD. Unfortunately, they no longer support making DVDs since OS X 10.7 Lion. This part will introduce the best DVD creator for Mac to you.
#1 Cisdem DVD Burner
Size: 76.8MB
System supported: M1/M2 machines; macOS 10.12+, including Sonoma; Windows 10, Windows 11.
Our take: Cost-efficient, user-friendly cross-platform DVD creation software that creates playable and high quality DVDs with menu, chapter and subtitle, even for beginners.
Rating: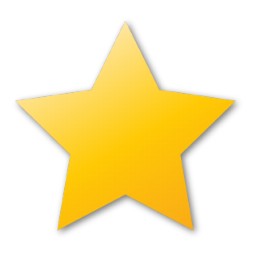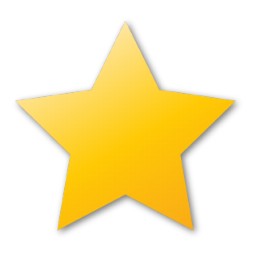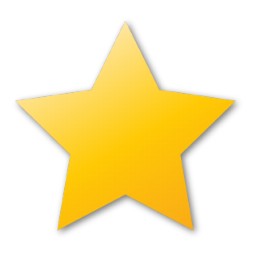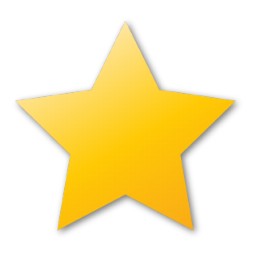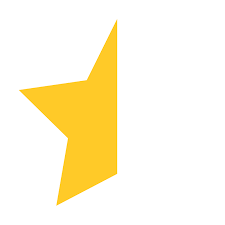 Main features:
Batch load video files of any format into the software
Can play the target sources in the app before burning
Edit video with a bunch of features: trim, crop, rotate, add subtitle/chapter/watermark, apply special effects, increase or decrease volume
Make a DVD menu with free templates, music, family photo, text, and other widgets
Preview the whole DVD content before DVD creation & authoring,
Allow output presetting, such as aspect ratio, TV standard, and playback modes including looping modes
Quickly burn multiple copies of the same disc
Auto compress large video files to burn on Mac
High-quality DVD burning results

Free Download
Cisdem DVD Creator stands firmly as the top choice to make videos to DVD on Mac, because of its intuitive, powerful features, and less cost.
The app supports burning DVDs from any video source, including videos downloaded from websites, transferred from portable devices or older tapes like VHS, recorded from Mac, and so on. There is a range of non-linear editing options for you to edit the added videos and yield professional results.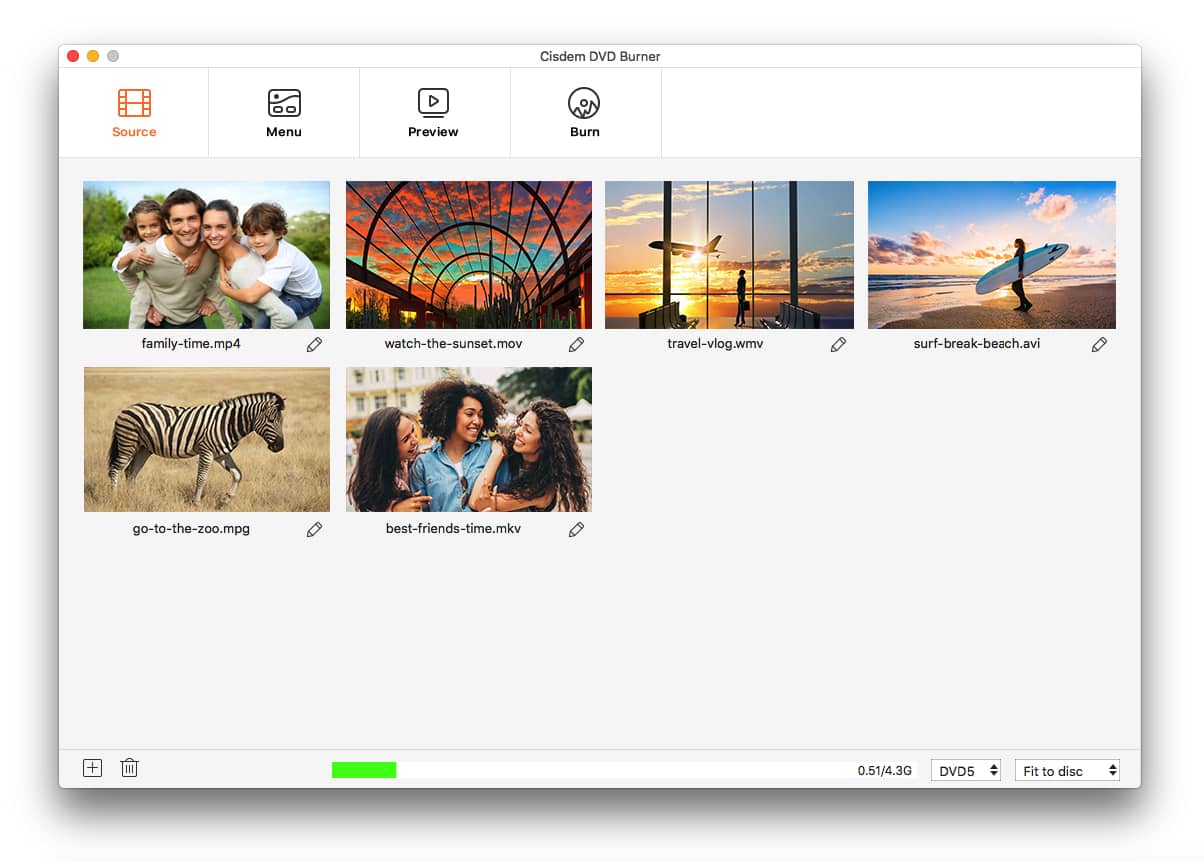 It also provide various fancy DVD menu templates for people to choose to make an exquisite DVD. Besides the preset templates, you can also create a DVD menu manually by customizing the elements and gadgets like button, borders, text, etc. inside the menu. Plus, you can upload a new background image, or just set the color to the background. You can also import a background song in any audio format such as MP3, WAV, M4A, etc. If you don't want the DVD menu, simply tick the no menu option.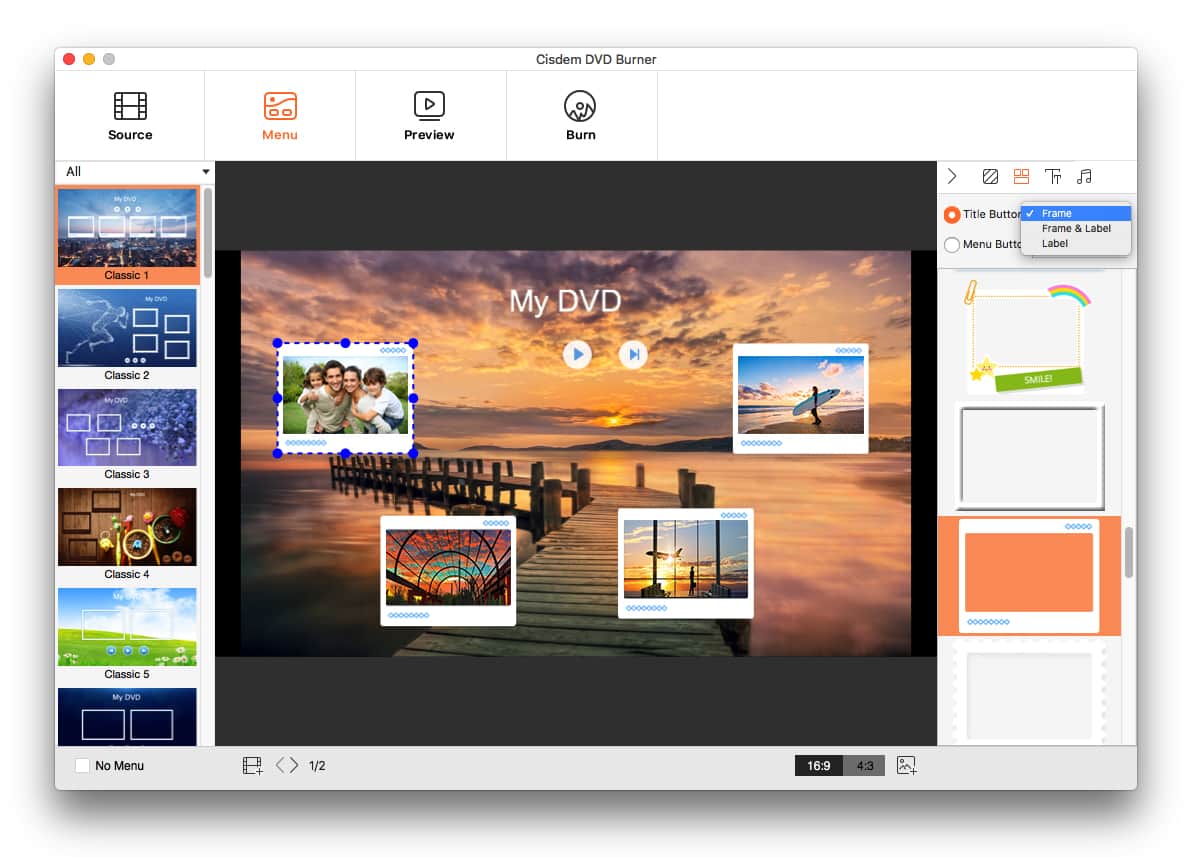 This best DVD maker for Mac supports an array of output DVD types including DVD-9, DVD-5, DVD±R/RW, DVD±R DL, DVD-RAM, DVD folder, and ISO file. What makes it more special is that it specially provides 5 playback modes according to people's habits, including looping mode. All in all, it is a simple yet powerful for people to use, even the novices can get started easily in seconds.

Free Download
Pros:
Fast burning speed
Good output DVD quality
Able to make DVD folder and ISO files
Excellent video editing features
Cons:
Not available for macOS 10.11 or before
2 Roxio Toast 20 Pro
Size: 1GB
System supported: macOS 10.14 (64-bit) or above
Our take: Creating pro-level DVDs from music, video, photo, and data files both on Mac and Windows. Will reduce output DVD quality.
Rating: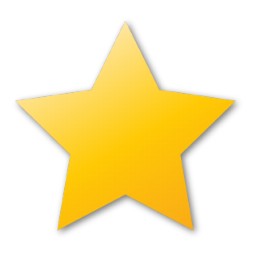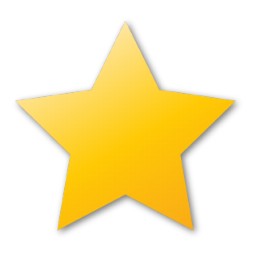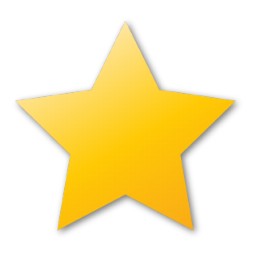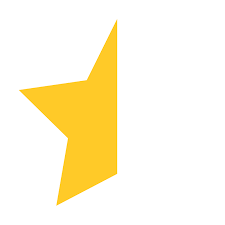 Main features:
Burn music, data with menus, and titles.
Copy dual-layer DVD-Video discs
Support basic editing features to the added files or DVD menus
Convert video for iPad, iPhone, video game console, and more
Support video and audio capturing on the device
Toast 20 Pro is a full suite for video conversion, raw photo editing, screen recorder and DVD making on Mac. It has a mixed bag of features for you to process your videos and DVDs, and it archives the different functions to specific sections, offering a straightforward interface for users to make tasks easily by moving to the corresponding section. Moreover, it allows you to pin the common-used function to the home page and rearrange the order by dragging the icon simply.
It's an upgraded version of the Toast 19 Pro with new features like template designer for choosing from 100+ disc menu templates, audio tag editing, painter essentials 8 and WinZip 9. It contains lots of options for burning video and audio projects, as well as editing them before doing so. But the resulting quality can't get maintained at the same level as the original files. It may also suffer from some stability issues, and it is unavailable for macOS Sonoma.
Personally speaking, the DVD menu templates it provided are a little bit ugly. Although it provides customization features for people to create DVD menu, it is complicated for novices in some extent. So if you are sophisticated in software and have free budget ($94.99 for a Toast 20 Pro) , this DVD creator will be a great option.
Note: Roxio keeps updating its software. You can purchase the older versions from Amazon.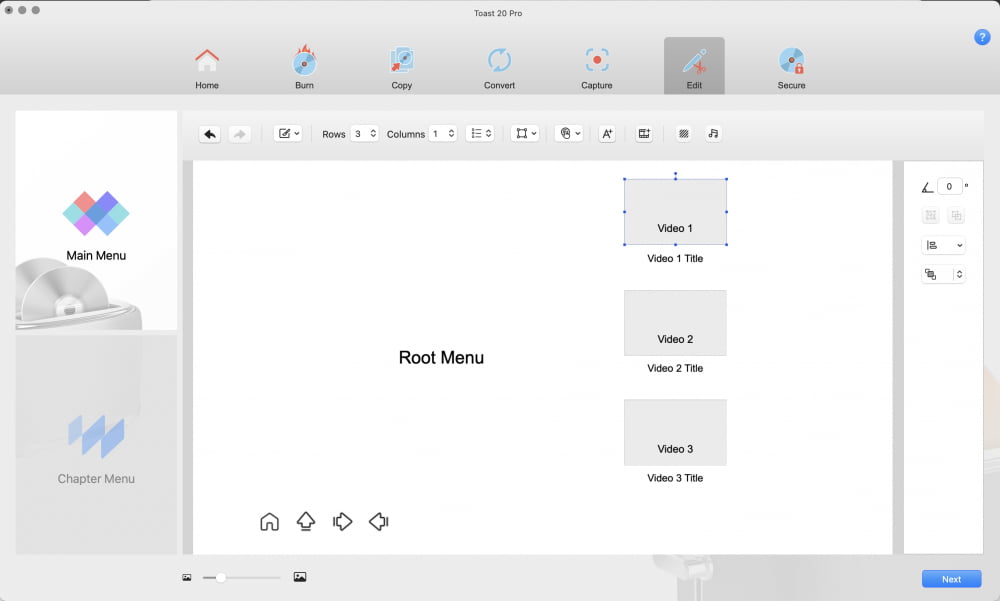 Pros:
Able to burn to Blu-ray disc
Allow loading external elements for DVD menus
Can create encrypted discs
User-friendly interface
Cons:
Too expensive
Need much space to install all components
Too many features that distract your attention, some of them would never be used maybe
Need to buy the product before downloading and trying
#3 Express Burn
Size: 9.2MB
System supported: Mac OS X 10.5 or above; Windows.
Our take: Multi-functional DVD creator with support for over 20 yet old-fashioned menu templates, and automatic installation of additional free video editors.
Rating: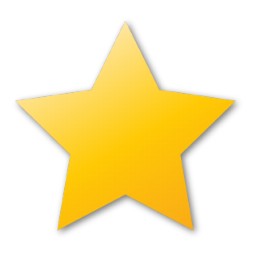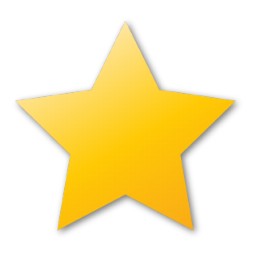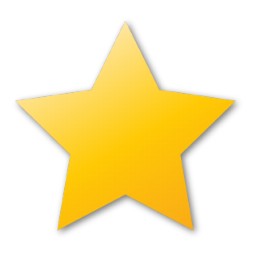 Main features:
Write multiple disc types, like audio CDs, video discs, data discs, etc.
Support a range of input formats, such as MP3, OGG, AVI, OGM, MP4, etc.
Record video files to NTSC or PAL
Generate and organize chapters on DVD and Blu-ray discs
Burn data DVDs as ISO/Joliet, Hybrid, or UDF
Express Burn is a reliable optical DVD creator for Mac. You can use it to copy DVDs except for protected commercial DVDs and burn audio/ video/data into DVDs.
To edit videos with it, you need to initiate the VideoPad program. Its non-commercial home version can be opened in Express Burn and installed straightly on the Mac. VideoPad is a bit similar to iMovie, which is difficult for beginners, but not as professional as iMovie.
Express Burn makes it quite simple to build a DVD disc if you don't need to edit the video and DVD menu. Just drag homemade videos into the program and start to burn. As for DVD menu, it offers 10+ DVD menu templates to modify the DVD. But people cannot customize the DVD menu manually as the upper two tools.
2 out of 10 tests with the new version ran into the problem. This DVD maker Mac was unable to create dual-layer DVDs, ejecting 20% when burning big files during the finalization stage, with nothing written to the disc.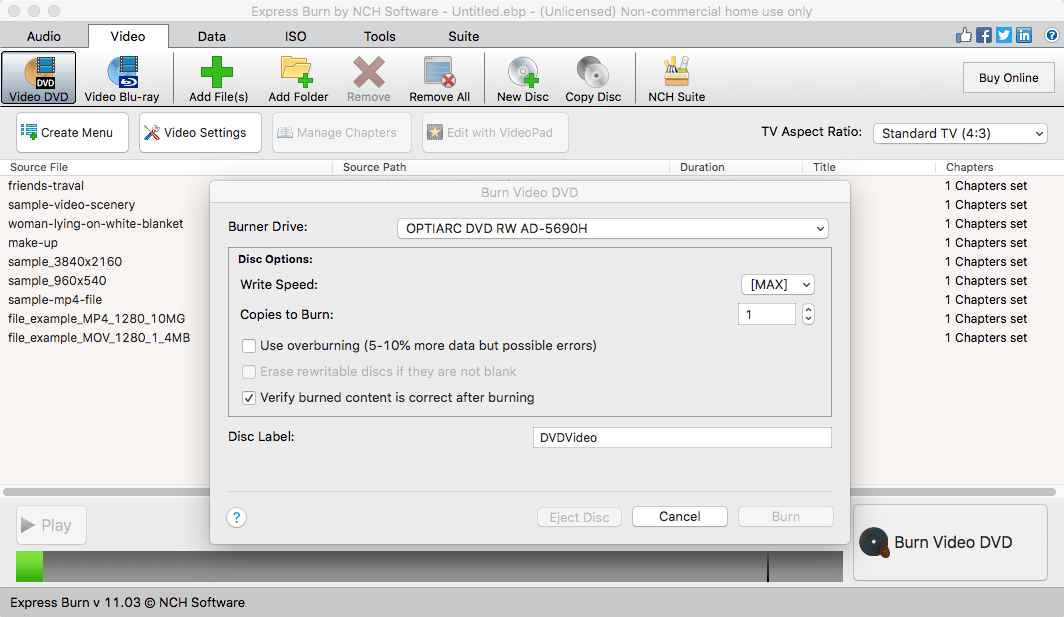 Pros:
Straightforward interface
Allow burning to DVD, CD, Blu-ray, and ISO
Cons:
Pretty slow speed to download the program
A bit crash and sluggish when processing large files
Unstable, sometimes having to force quit and start over
The trial version can only burn audio CD
#4 DVDStyler
Size: 74.6MB
System supported: Mac OS X 10.15 Catalina or greater; Windows.
Our take: Free and cross platform DVD creator that offers creative DVD menu, but crashes accidentally.
Rating: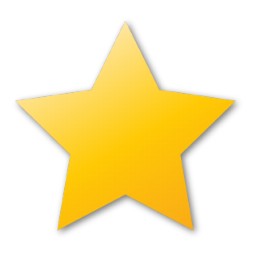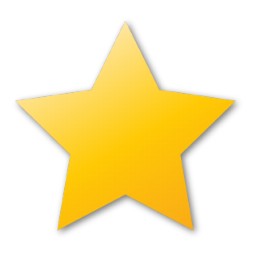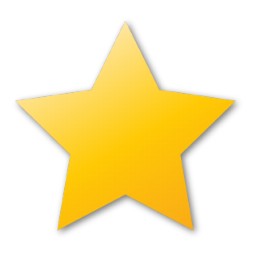 Main features:
Make DVD from video, create a photo slideshow
The ready DVD menu for you to choose
Put buttons, text, ellipse, frame, rectangle, etc. anywhere on your menu screen
In-depth adjustment of the properties of each element in the menu
Import image file for background option
DVDStyler is an open-source DVD creator for Mac that enables you to import AVI, MOV, MP4, MPEG, WMV, etc. videos. You can use it to make video files to DVD for playback on any standalone DVD player, but also create photo slideshow.
It provides selectable bitrates from 2MBit/s - 8MBit/s. You can also set the bitrate to automatic mode or specify a custom value. When the video bit rate is 4.5 MBit/s, a 4.7GB DVD can store up to 126 minutes of video. Plus, you can choose and preset the DVD PAL or NTSC from different resolution.
DVDStyler is a good free DVD authoring software for Mac, which provides many DVD menu modes. Besides, it allows you to change the menu buttons, background images and more adjustment to create a DVD menu. What's more, it provides many hidden features by right-clicking.
But, you can't expect too professional quality works from it. Sometimes, the picture of the burning video is static or just moving green and gray pixels. The possible reasons for causing this may diverse, for example, the original video quality is not good enough, the burning file is too large or other technical reasons.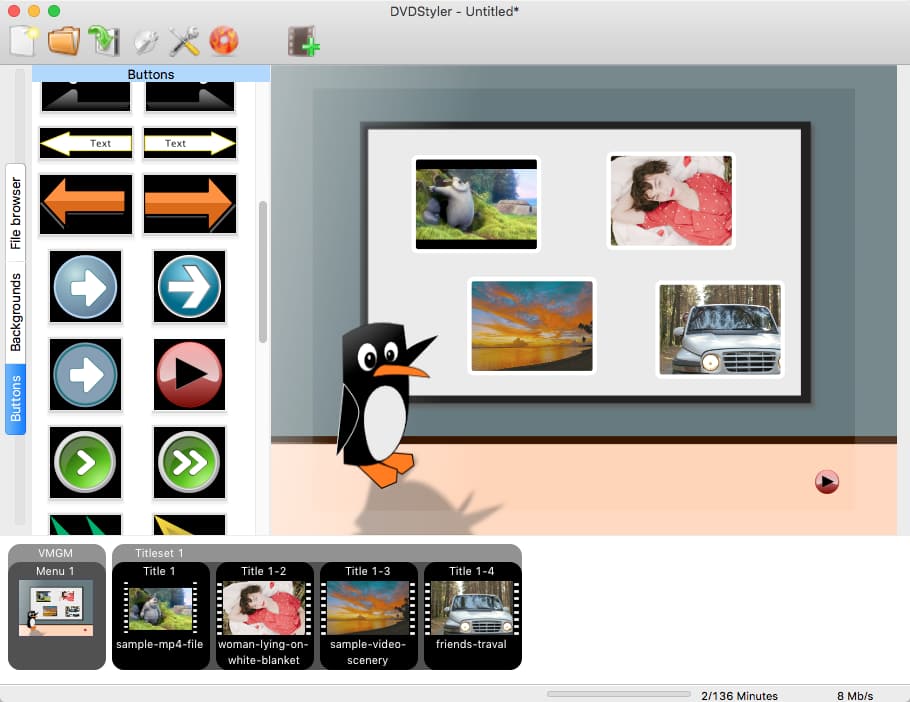 Pros:
Free of charge and cross-platform
Design menus with text and image
Cons:
Run a bit slow
Sometimes receive an error prompt that makes you unable to continue creating DVD
Video files that are too large can't put on DVD discs
Not compatible with the systems that are too old on Mac
#5 SimplyBurns
Size: 16.3MB
System supported: Mac OS X 10.4 or higher
Our take: Open source and best free DVD maker that comes with 5 operation modes except for video DVD burning mode.
Rating: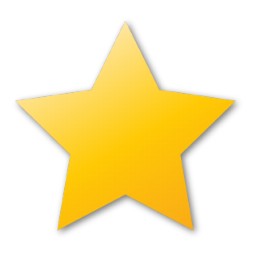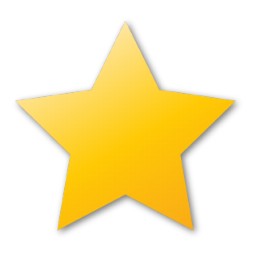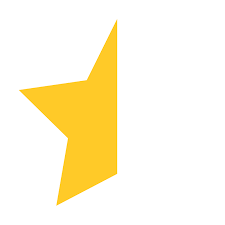 Main features:
Burn audio to CD
Burn data and images to DVDs
Grab the tracks from an audio CD
Get the exact copy of the content with 1:1 copy mode
SimplyBurns is a very traditional-looking DVD creator for Mac with the ability to burn CD/DVD media on Mac. It supports ISO9660, Joliet, HFS+, UDF, DMG, CUE/BIN, audio, etc. as the input files. Meanwhile, it offers other functions like DVD ripping and 1:1 coping.
This best Mac DVD maker makes sure you keep your projects on hard disks by regarding them as documents. Multiple projects can be created or edited. If you just want to make a playable DVD without any editing features, grab this free DVD authoring software for Mac.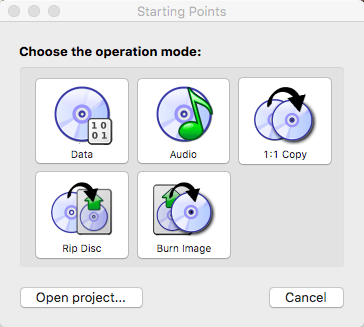 Pros:
Open source and free
Provide 5 useful modes
Cons:
No DVD menu templates
Can't create a video DVD that can be played on a DVD player
The burning speed is a bit slow
#6 Burn
Size: 62.1MB
System Supported: Mac OS X 10.9+
Our take: Totally free DVD creator for Mac that helps burn looping DVD and CD.
Rating: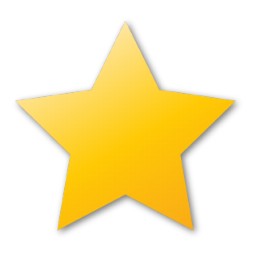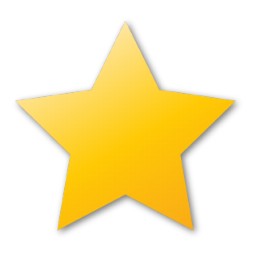 Main features:
Burn multiple files to disc, like data, audio, and video
Duplicate DVD disc and image
Make simple menus for DVDs
Preset the output parameter according to different files, and make a better DVD
Burn is also an open-source app to make data, audio, video, and copy discs. It is an uncluttered, easy-to-use DVD creator for Mac. You can do some presetting before starting the burning process, and do simple DVD menu making, so that you can create your personalized DVD-Video discs using themes.
If you want to put your large video files over 2 hours into DVD 5, you can pick the "DivX" output option for compressing the video to a smaller size for the DVD. But not all DVD players will play DivX DVDs. And the quality of the video will drop significantly if the video gets encoded.
Note: no matter what format of the video that you add to the program is, even MPG video file, it always asks you to convert the added file to MPG format before burning DVD.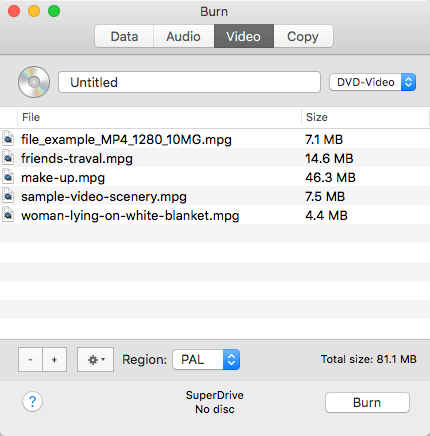 Pros:
Free, convenient, and work smoothly
Support loop DVD video discs
Cons:
The conversion process before burning can result in quality loss
Hard to find the entrance for DVD menu
Cannot burn DVD with the embedded subtitles
Discontinue since 2011
#7 Disk Burner
Size: 647.24 KB
System supported: Mac OS X 10.2/10.3/10.3.9
Our take: Tiny and handy DVD creator for older Mac.
Rating: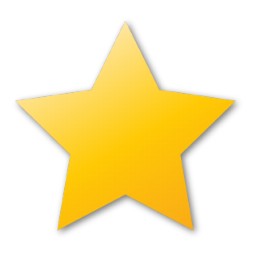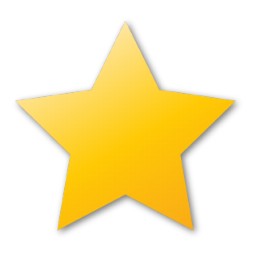 Main features:
Download in small size, which doesn't exceed 1MB
Create CD and DVD from music, photos, video, and data
Protect your data of CD or DVD disc
Decent writing speed
Disk Burner, developed by CentroMedia, is also known as Disc Burner. It's a lightweight DVD maker for Mac to manage, burn, share, and store your media and digital content like audio, videos, photos to CDs, and DVDs. Not only does Disk Burner let you create DVD on Mac, but keep a close eye on data security. However, it cannot be found on the internet currently. So this tool is only suitable for the person who has installed it before.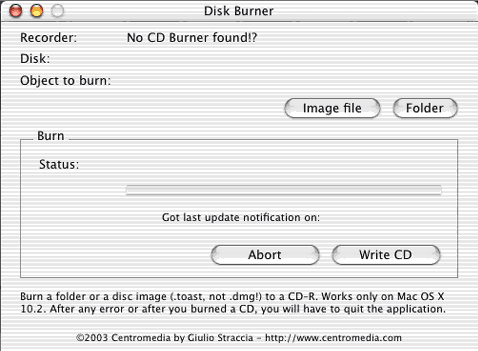 Pros:
Easy-to-use
Tiny with small size
Cons:
Stop updating since V1.15
Only compatible with older operating systems
Can only burn data DVDs
How to Create a DVD with the Best DVD Maker for Mac?
From the list, we can easily get the winner - Cisdem DVD Burner. It has a good advantage in pricing, quality, and functions. If you search for a formidable program for DVD making and video conversion, you can overburn expensive price to download Toast 20 Pro from Roxio. Undeniably, the free DVD creator for Mac (like DVD Styler, Burn) helps you to make DVDs as well, but they are pretty simple without more high-level functions.

Free Download
Step 1

Add videos for burning

Once you launch the app on Mac, it presents its main interface. Just drag-n-drop multiple videos in batches to it, and it will finish loading in seconds.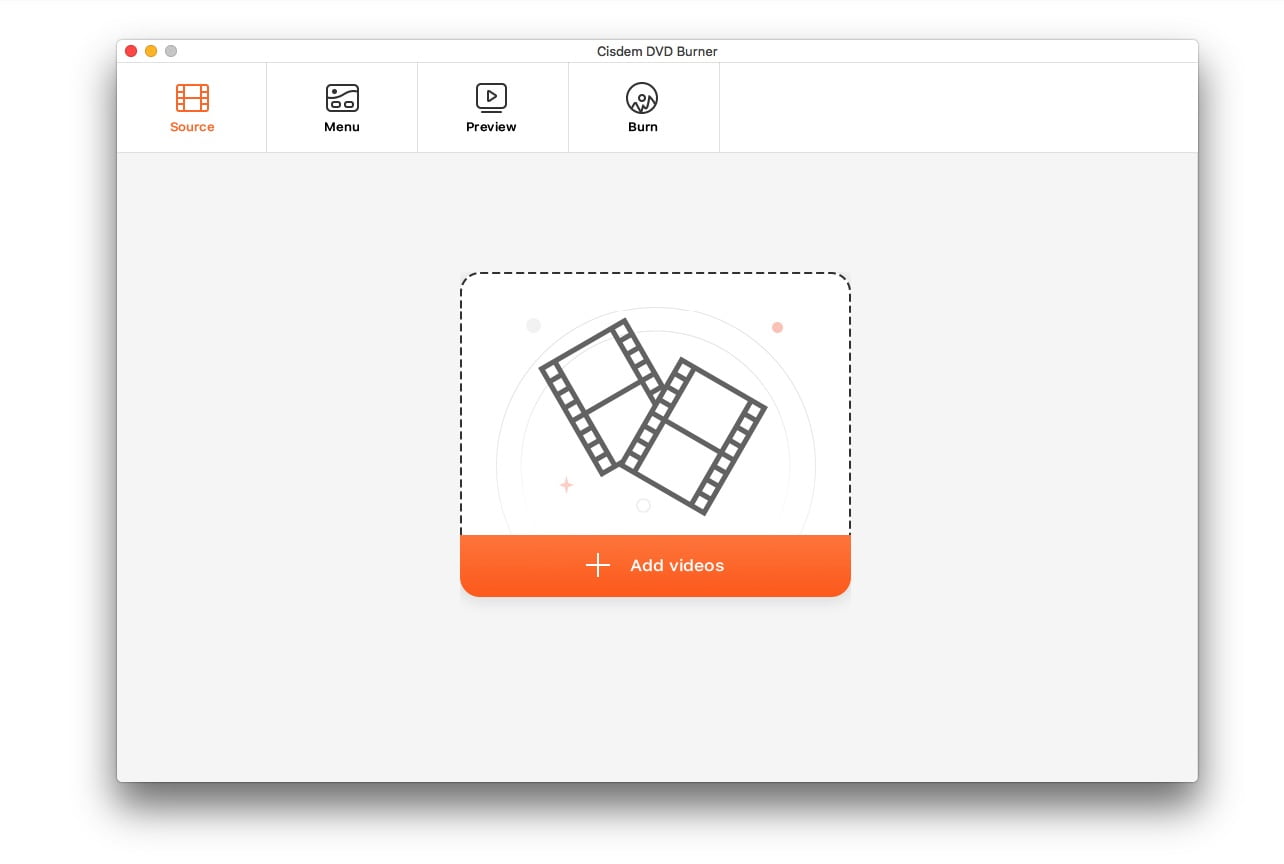 Step 2

Edit the input videos (Optional)

Click

under any video thumbnail on this app. Go to edit and personalized video for a better visual look.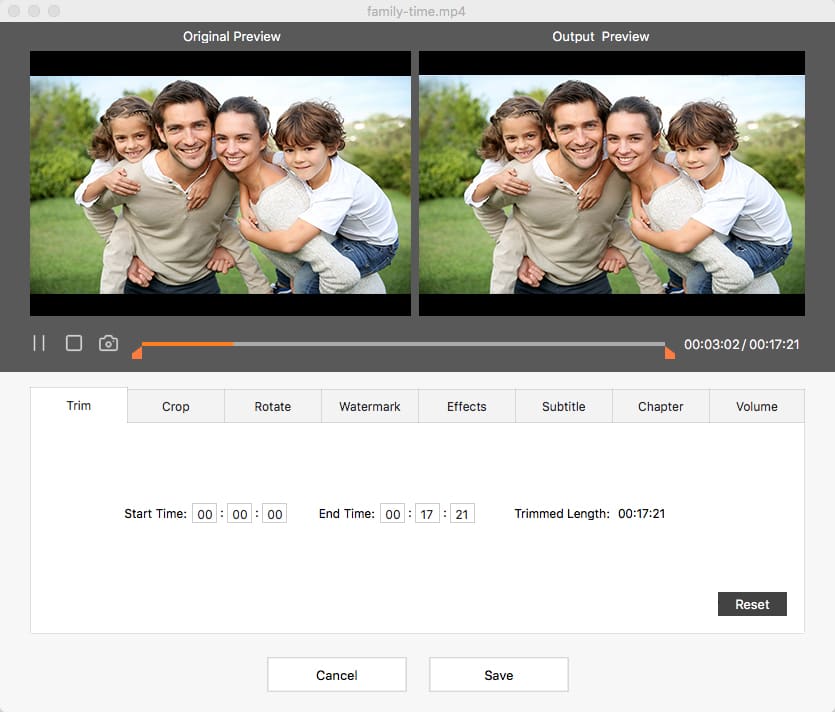 Step 3

Select DVD templates and preview the result

Move to the menu tab, all DVD menu templates will be browsed on the left side. Choose your favorite theme, or add a background picture/track as you like.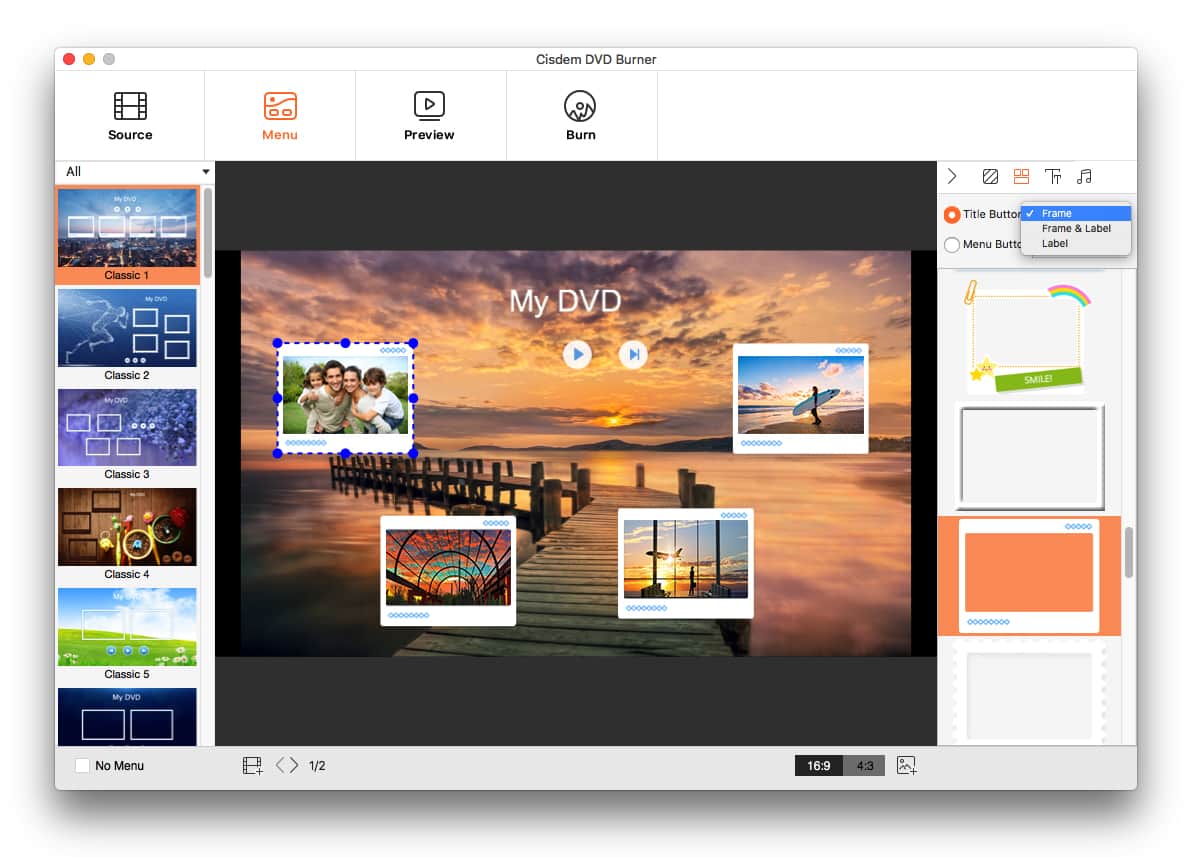 If needed, switch to the preview tab to view the find appearance of the DVD before burning. To do so, you can get a satisfactory DVD without wasting the disc.
Step 4

Create a DVD on Mac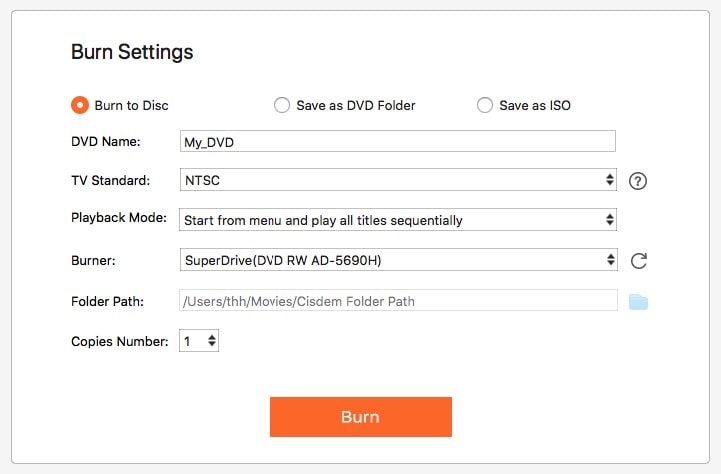 FAQs
1. What is the best free DVD creator for Mac with no watermark?
Based on my personal experience, DVDStyler is the best free one, which can not only burn a CD or DVD disc without watermark for free, but also offers some editing features that provided by those paid DVD authoring software Mac, such as DVD menus, subtitles, audio tracks and more.
2. Can I create DVD with VLC or HandBrake?
No, neither of them is a DVD maker for Mac.
If you have video in DVD format and standard DVD resolution, VLC will be able to convert it to an ISO image with the help of a plugin called Hive.
HandBrake is a transcoder to convert any video format and DVD to MP4 and MKV. It can also remove DRM from DVD if you install libdvdcss.
3. Is iDVD still available for Mac?
iDVD has always been available on OS X 10.6 Snow Leopard or before OS, but the software has stopped upgrading.
For 10.7 Lion to 10.14 Mojave users, you can buy iLife Suite or iDVD on eBay or Amazon.
iDVD is not available if you are using macOS Catalina or later, as Apple officially ditches 32-bit app support since Catalina.
4. Can I burn a playable DVD on Mac without installing any tool?
Finder, the default file manager on all Mac systems, can free you from installing third-party programs. It offers an extra function in burning CD and DVD discs, which is easy to use for everyone by inserting a blank disc, putting the files to a folder and then clicking "Burn" button to start the task. However, it can only support burning data DVDs.
Buy Advice and Conclusion
Among the reviews of the 7 best DVD creation software Mac, Cisdem DVD Burner provides the best mix of value and performance. It is more intuitive to make a DVD on Mac without any loss. The excellent video editing and DVD menus functions are its bonus points.
Some users would not take Toast 20 Pro into consideration. It is much expensive and overloaded with full suite functions, some of which would be shelved aside. Moreover, it takes a larger hard drive space up to 1GB, which is not good for Mac running.
Express Burn is an easy-to-use tool, but compared to Cisdem DVD creator Mac, it has room to make more improvements.
The reason why I put the 4 free Mac DVD creators on the list is that they can meet the basic DVD burning requirements without paying. Note that Disk Burner two only works on a lower version of Mac.
In all, the main items we look at are the value of compositive features during our reviews, like output quality, DVD making speed, some bonus features like edit, menu, affordable price, as well as quick and reliable company support.