Is MPEG4 the same as MP4? The answer is no. People often confuse these two concepts. When your device doesn't support MPEG4, you can convert it to MP4, the widely compatible format. This article will look at the difference between MPEG4 and MP4, as well as how to convert MPEG4 to MP4 on your device for easy access.
Quickly jump to the tools you need:
What is MPEG4 format?
MPEG-4 is a compression method applied to define audio and video data (AV). So far, it is divided into 33 parts. Each part supports various codecs. For example,
Part 2: DivX, Xvid, 3ivx, Nero Digital, etc. video codecs
Part 3: AAC, ALS, SLS, etc. audio codecs
Part 10: AVC/H.264 video codec
Part 14: MP4 file format
By adopting these video and audio coding formats, files can be compressed into different specs and for different use.
What is MP4 format?
MP4 was originated in the MOV format and conceived as MPEG-4 Part 12. Over the years, it evolved into MPEG-4 Part 14. It is a storage or container format and it can't compress video files.
MPEG4 vs. MP4: the difference between MPEG4 and MP4
Why convert MPEG4 to MP4?
MPEG-4 video and audio codecs are not necessarily be wrapped in an MP4 container, whereas MP4 is not necessarily encoded with MPEG4.
Therefore, in two cases you may need to change MPEG4 videos to MP4:
1. Convert AVI MPEG4, MKV MPEG4, etc. to MP4.
MPEG4 is packaged in AVI, MKV, etc., which make you unable to play the MPEG4 on QuickTime, iTunes, or other applications.
2. Convert MP4 MPEG4 to MP4 H264 or MP4 H265.
MPEG4 has lower coding complexity and efficiency. It's only suitable for environments with relatively lower encoder hardware conditions. H264 and H265 have higher coding efficiency, which keep higher quality at the same file sizes. Encoding level: H265 > H264 > MPEG4.
How to Convert MPEG4 to MP4 on Mac and PC via Desktop Software?
#1 Cisdem Video Converter for Mac
Cisdem Video Converter is the best MPEG4 to MP4 converter for Mac, known for its super simple interface and excellent output video quality.
It supports an overwhelming majority of video and audio formats, including containers and codecs. No matter what your conversion needs are, the software can help you accomplish it.
As an all-in-one video processing app, Cisdem Video Converter also supports video downloading/editing/compressing and DVD ripping.
Benefits of the best MPEG4 converter for Mac:
Convert any video encoded by MPEG4 to MP4 or MP4 to MPEG4
Change the video codec of MP4 from MPEG4 to H264 and H265
Support 300+ media formats and devices for iPhone, Android, etc.
Batch convert MPEG4 videos at 60x real-time faster speed
Rip DVD TV shows and movies to MP4
Trim unwanted footage
Crop the size of the MPEG4 video and remove black bars
Download videos and music from YouTube, Facebook, etc.
Steps to convert MPEG4 videos to MP4 on Mac in bulk:
Step 1. Load MPRG4 files
Launch Cisdem Video Converter, and you will see its "convert" interface.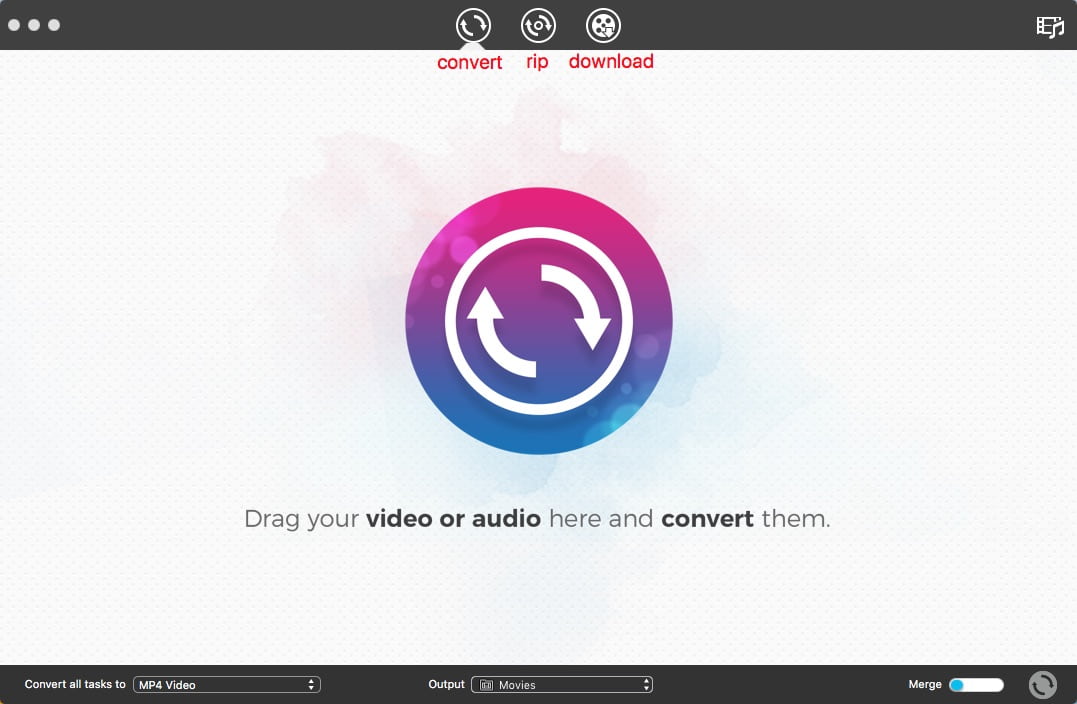 Simply drag videos encoded in MPEG4 into the software window.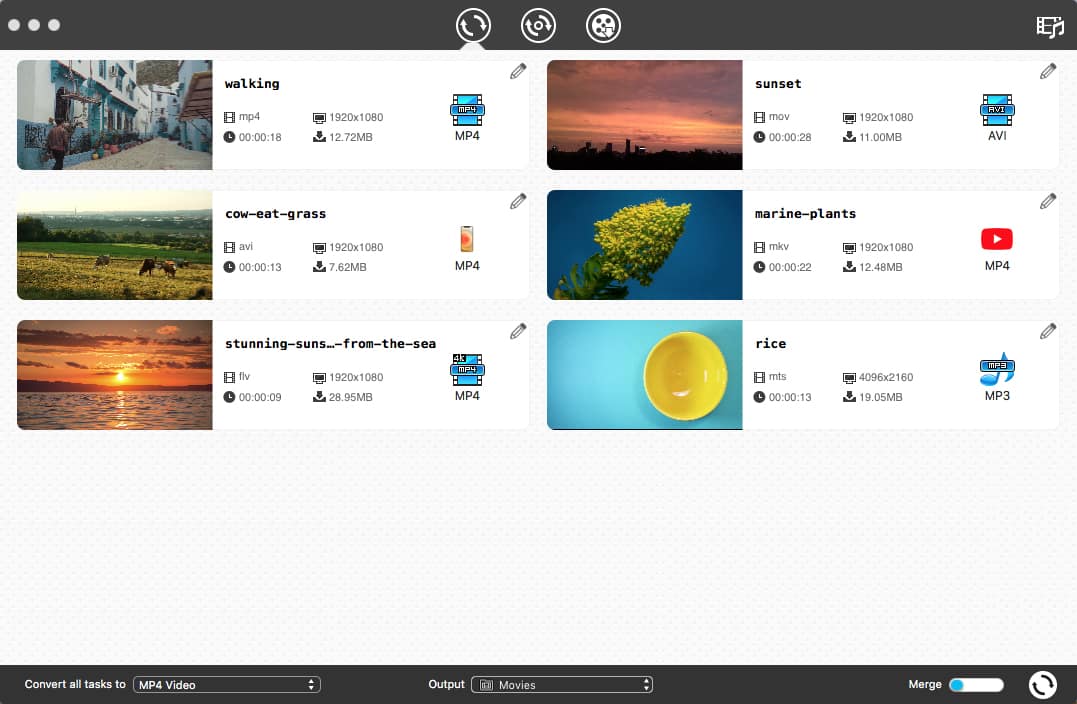 Step 2. Choose an output format
Click the button at the lower left-hand side to access to Format panel.
Select "MP4 Video" (encoded with H264 + AAC) or "MP4 HEVC Video" (encoded with h265 + AAC) as the output format.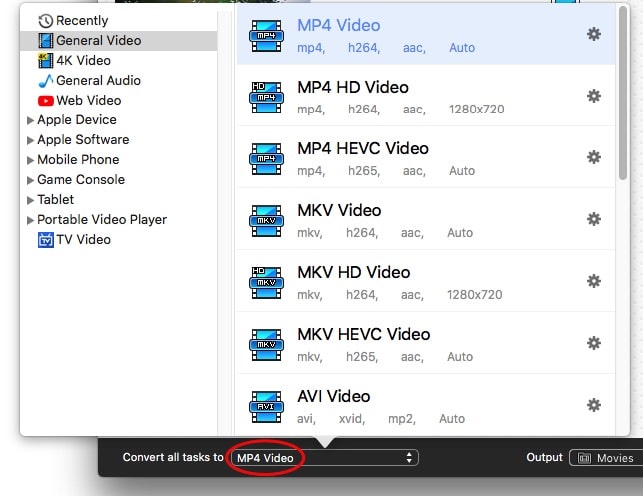 Step 3. Edit MPEG4 videos before conversion (optional)
Click

icon to enter the editing mode. You can beautify videos prior to conversion.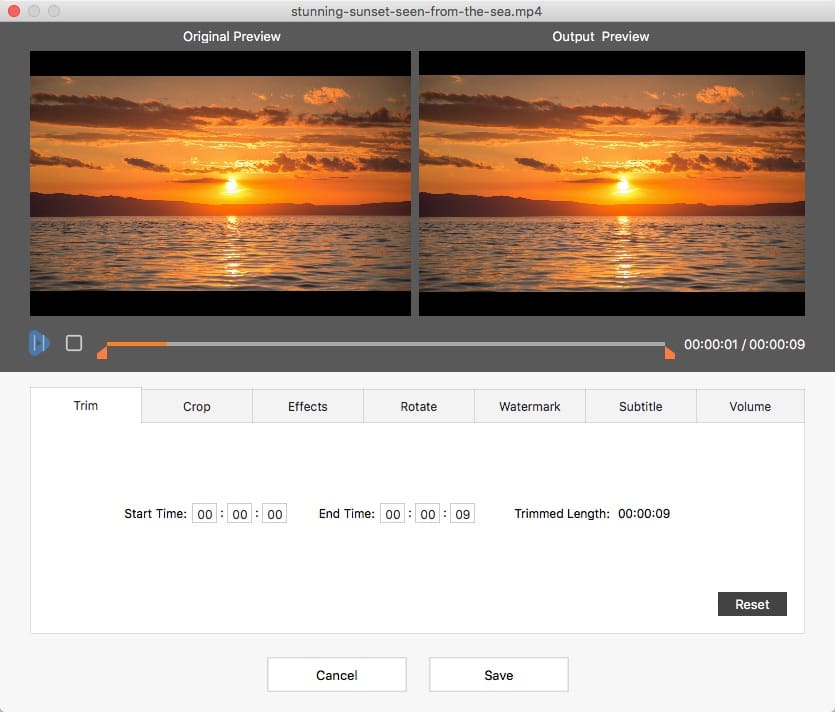 Step 4. Convert MPEG4 to MP4 on Mac
Press

button on the bottom right side to start the process.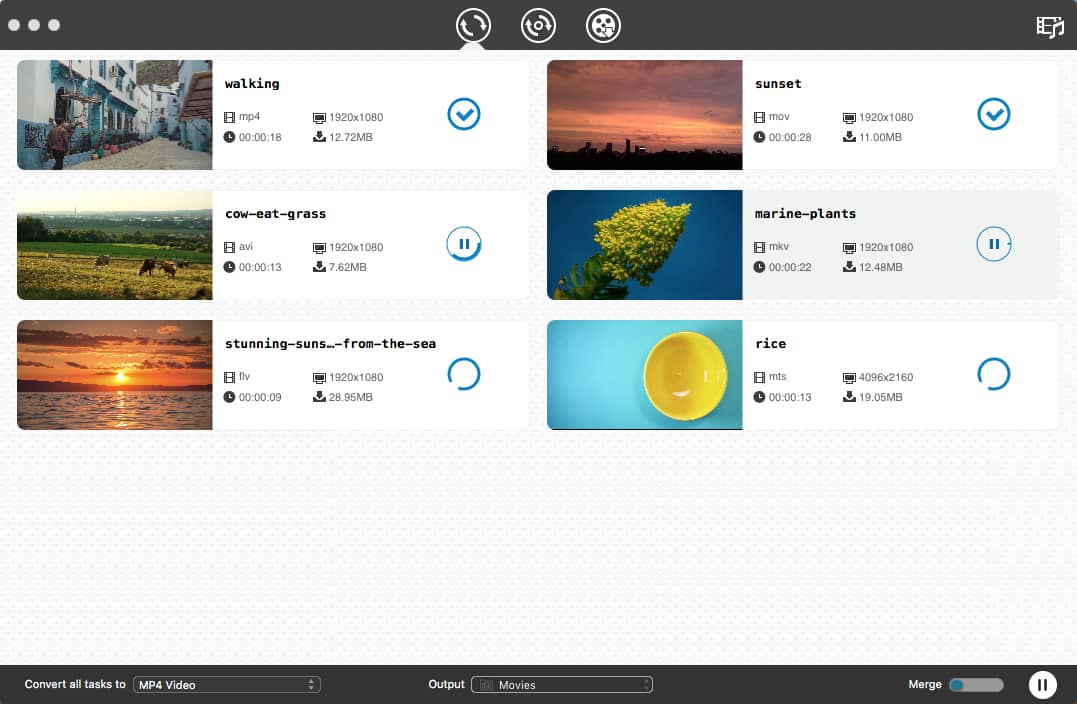 #2 AVS Video Converter for Windows
AVS Video Converter has been on the market for over 10 years. It is dedicated to video conversion and editing on Windows 10, 8.1, 8, 7, XP, 2003, Vista.
In the past, it took more than 45 minutes to convert an hour-long video and produced low-quality videos. The app received a not-so-good review on toptenreviews.com. But the upgraded version has been greatly improved. Especially in terms of speed, it uses advanced hardware acceleration for video decoding.
It's just that the interface of this MPEG4 to MP4 converter is a bit messy, and you might be confused when choosing the output formats.
Steps to change MPEG4 files to MP4 on PC:
Run AVS Video Converter and hit "Browse" to add MPEG4 videos from Windows Explorer window browse.
Click the "Format" tab and select the "To MP4" option.
Hit "Advanced" and tweak the output file parameters, e.g. video codec.
Set up an output path for MP4 files.
Click "Convert Now".
How to Convert MPEG4 to MP4 on iPhone and Android via Apps?
#1 iConv: Video & Audio Converter for iPhone
iConv: Video & Audio Converter, powered by Evan Hurst, is an impressive MPEG4 to MP4 converter for iPhone, iPad and iPod Touch. It allows you to convert video/audio track, trim video, and change parameters. Besides converting to MP4, you can also convert MPEG4 to WMV, FLV, ASF, 3GP, etc. (a total of 11 output video formats available).
Steps to save MPEG4 as MP4 on iPhone:
Open the MPEG4 video converter. Import an MPEG4 video from local libraries, Dropbox, or iTunes into the app.
Tap and hold the video to call up the text menu.
Press "Convert".
In the new screen, choose the format - "mp4" and video encoder.
Tap "Done".
#2 Video Converter for Android
VidSoftLap Video Converter is a very comprehensive MPEG converter for Android. It's able to export MPEG4 videos to common formats or presets devices like Apple, Windows, BlackBerry, and Xbox. Not only can it convert video but also slowmotion, cut, join, and reverse video. But some functions are paid, such as batch conversion of multiple MPEG4 files, removal of advertisements, etc.
Steps to convert MPEG4 to MP4 on Android:
Initiate the app. On its main interface, tap "Video Converter".
Select an MPEG4 video you wish to convert.
Tap the arrow in the bottom right corner.
Tap "Common" > the arrow icon.
Under format settings, choose ".mp4". And under video settings, choose your favorite codec.
Tap arrow > tick to finish.
Using Free Online MPEG4 to MP4 Converter on Mac, Windows, or Mobile
Convert-video-online.com is a decent online website that ensures you to convert among video and audio files. You can use it on different devices.
This online MPEG4 video converter can also change video resolution/audio quality, and resize the output file.
But it's not as powerful as it is advertised. The disadvantages:
Can't upload and convert MPEG4 video over 200MB.
Limited output formats
No batch conversion
Risk of leaking video information
Before you try the online MPEG4 converter, make sure it's helpful for you.
Steps to convert MPEG4 to MP4 online free:
Visit https://convert-video-online.com/ on your browser.
Import the MPEG4 file.
Under the "Video" tab, pick the MP4 format.
Expand "Settings" and select your desired video codec.
Hit "Convert".
Download the MP4 file.
Extended: How to Convert MP4 to MPEG4
As we mentioned earlier, the MP4 container does not necessarily contain the MPEG4 codec. If you want to convert MP4 H264/H265 to MP4 MPEG4 or convert MP4 to AVI MPEG4, MKV MPEG4, etc., you still need a video converter. The software above all supports MP4 to MPEG4 conversion.
Take Cisdem Video Converter as an example. Let's see the steps to convert MP4 to MPEG4 on Mac:
Download the program and launch it.
Free Download
Drag-n-drop MP4 files into Cisdem Video Converter.
Choose the output format like AVI, MKV, MPEG, TS, etc. for each MP4 video.
Click the "gearwheel" icon next to the format you select, and a new panel appears where there are various configuration options.
Set the video codec as MPEG4. Click "OK".
After all the videos are set up, begin converting MP4 to MPEG4.
Final Thought
Whether you convert MPEG4 to MP4 or MP4 to MPEG4, you are able to find corresponding video converters on your devices. This article has introduced a few MPEG4 converters for Mac, PC, iPhone, and Android. If you just convert a small size video and don't consider installing apps, use the online MPEG4 video converter. Otherwise, a more robust and safer app is better.