Subtitles are usually displayed at the bottom of the videos to make them more accessible to a larger audience. They are very important for people who are hard of hearing or can't understand foreign videos. When you have trouble watching MKV movies or TV shows without subtitles, you can integrate subtitles into MKV videos. This post will discuss how to add subtitles to MKV on Mac and Windows permanently.
The Best Subtitle Converter for Mac/PC
Add subtitles to MKV, MP4, AVI, YouTube video, Facebook video, etc.
Convert videos with subtitles without losing quality
Change video from or to MKV format (actually 300+ formats supported)
Convert to PlayStation 3, Android phones, iPhone, tablet, and more
Edit MKV movies by cropping, trimming, adding watermark, etc.
Download source videos from 1000+ websites
Rip movies and TV shows from DVD discs (encrypted included)
Built-in player to watch MKV files on Mac and Windows

Free Download

Free Download
Facts about Subtitles
1) Hardcore subtitles vs. soft subtitles
Hardcore subtitles (a.k.a. burned-in subtitles, open captions) compress the subtitle file and the video stream in the same set of data, like a watermark, which can't be separated. No matter what player and device you use to watch, the subtitles will be directly on the movie. The disadvantage is that hard subs are unable to be edited and removed.
Soft subtitles (a.k.a. encapsulated subtitles, closed captions) embed the subtitle file into the video as part of the stream. For example, MKV container incorporates video, audio and subtitle into one single file. The subtitle is embedded in the MKV video as a stream. You are capable of turning on or off these soft subs stream, as well as extract/edit/delete subtitles with related tools.
It's more recommended to add hardcore subtitles to MKV video, as soft subtitles are not easy to integrate and fail to open in some video players.
Tips: Forced subtitles are a burned-in-text. It's applied to translate or explain segments spoken in a foreign language, symbols, slang words, flags, etc. You can also add forced subtitles to MKV movie.
2) Subtitle file formats
Before embedding subtitles into MKV, make sure what subtitle format you want to choose. Below are some subtitle file formats:
SRT
WebVTT
STL
EBU STL
SAMI
XML
SCC
ASS
The most widely used one is SRT, which comes with good compatibility and can be played with any device and platform.
3) Best websites to download subtitles for MKV movies & TV shows
Opensubtitles.org
Downsub.com
Subscene.com
Yts-subs.com
Podnapisi.net
English-subtitles.org
Subtitleseeker.in
Addic7ed.com
Tvsubtitles.net
Moviesubtitles.org
Add (Hardcore) Subtitles to MKV
#1 Use Video Converter (Fast and Professional)
Cisdem Video Converter is an outstanding subtitle converter to embed external SRT and ASS subtitles in your MKV video. It supports a variety of formats, such as MP4, WMV, AVI, MOV, MPEG, MP3, and so forth. So you can also integrate subtitles into other video formats.
It's not just a subtitle converter but rather an all-in-one solution for audio and video. The app helps you convert, edit, download videos in any format and digitalize DVDs.
How to embed subtitles into MKV video permanently on Mac or PC:
Step 1. Load MKV files
Run Cisdem Video Converter on the computer. Directly drag source MKV files into the "convert" interface.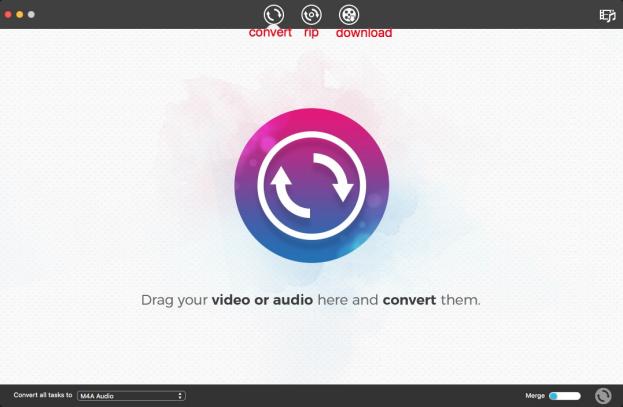 Step 2. Add SRT to MKV on Mac or Windows
Click on the "Edit" button at the top right corner, the editing window will pop up.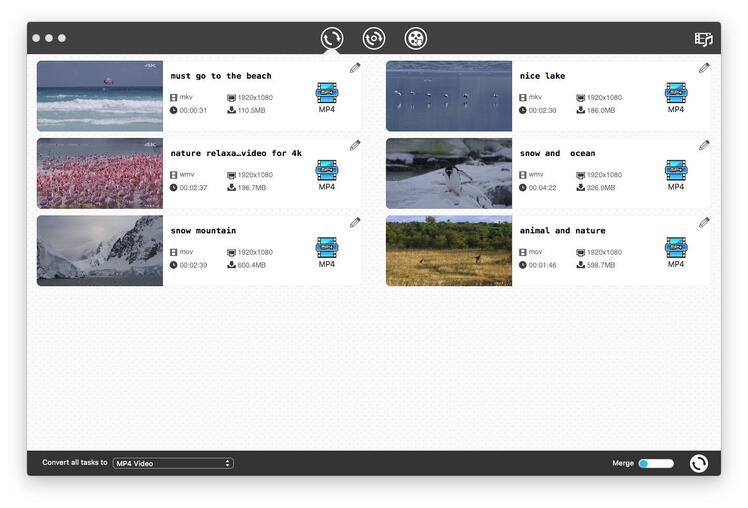 Hit "Subtitle & Audio" > "No subtitles" to open the drop-down box > "Load subtitles" to import downloaded SRT or ASS subtitle from your local folder.
Click "OK" to save your change.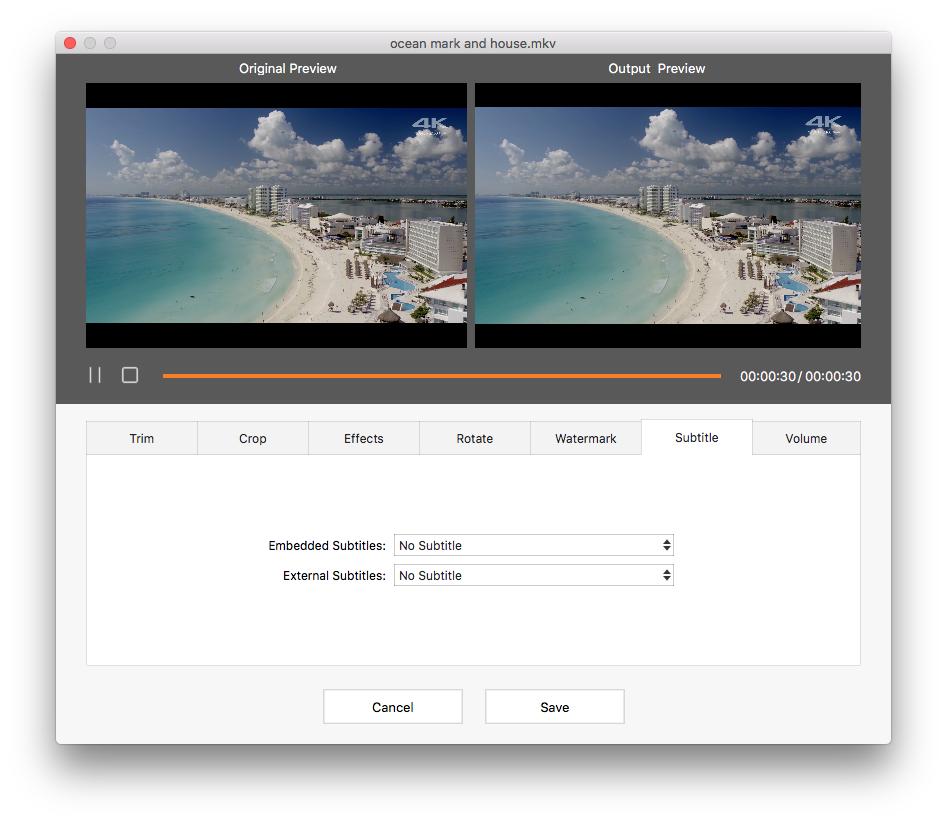 Step 3. Specify the output format as MKV
The default output format is set to MP4, thus you should go to "General Video", and choose "MKV Video" or "MKV HEVC Video".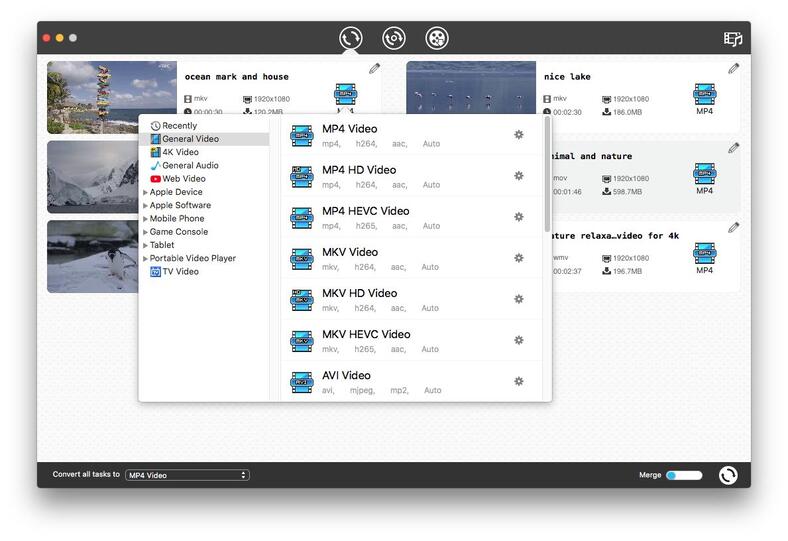 Step 4. Start embedding subtitles permanently
When all the settings of the imported videos are completed, hit the "convert" button to embed external subtitles to MKV on Mac or Windows PC.
For PC users, try VideoProc, which will assist you to add SRT to movies on Windows.
#2 Use VLC
VideoLAN VLC can be used as MKV player for Mac and Windows, but you have neglected its ability to embed subtitles to video. It doesn't mean simply clicking "Add Subtitles File" on the top menu while playing MKV files. This function is not a permanent embedded subtitle, and all media players can do it.
The program supports a long list of caption formats, like MicroDVD, SubRip, SubViewer, OGM, VobSub, etc.
Now, take Windows operating system and VLC 3.0.8 as an example, see how to add SRT to MKV on PC.
Initiate VLC. Go to choose "Media" > "Convert / Save".
Once the "Open Media" dialogue shows up, import your MKV movie.
Tick "Use a subtitle file". Add SRT subtitle from your Windows.
Click the "Convert / Save button, and select "Convert" from dropdown.
On the new window, hit the wretch icon next to profile format.
Set the "Encapsulation" as MKV. Navigate to the "Video codec" and "Audio codec" menu, check "Keep original video or audio track" checkbox.
Under "Subtitles" tab, Tick "Overlay subtitles on the video". Click "Save".
Specify a destination folder and press "Start".
Don't open the export file that appears immediately. Wait a moment. If your MKV video is 5 minutes, then please wait for more than 5 minutes.
In addition, VLC works differently over various machines and versions. It's may fail to embed subtitles into MKV on your Mac or Windows computer.
#3 Use Online Tool
Clideo.com is an online service to merge/compress/resize/cut/speed video, add subtitles to video and make video meme.
It's a fast way to add subtitles to MKV. You can manually or straightly add the SRT file. Also, you can choose a font, size, align the text, as well as set the subtitle start time and end time.
Visit https://clideo.com/add-subtitles-to-video web in the browser.
Click "Choose file" to upload MKV video from your local computer, Google Drive or Dropbox.
Choose to add subtitles manually or upload downloaded SRT.
From the right panel, edit subtitles and pick your favorite styles.
At the bottom of the screen, drag subtitles around the timeline to adjust the time period for subtitles to be applied.
Click "Export".
Download the customized video with subtitles.
Note: The output can only be MP4, not MKV format.
You need to spend $9 per month, $72 per year to remove the watermark. The free version can't upload a video longer than 10 minutes, otherwise it will prompt "Error: Your browser dropped the connection while uploading the file". But a complete MKV movie is at least 90 minutes long.
Add (Soft) Subtitles to MKV without Re-encoding
#1 Try MKVToolNix
MKVToolNix is an open-source toolkit to add subtitles to MKV on Mac, Windows, and Linux. It's able to merge SRT, SUB, and IDX subtitle files with MKV movies without re-encoding.
Moreover, you can use MKVToolNix to create, split, mux, demux, extract, inspect, and edit MKV videos.
But the exported video files are a bit stuck when playing.
Launch MKVToolNix, and stay on its "Multiplexer" interface.
Click "Add source files" to separately import MKV video and subtitle file(s).
Note: Ensure that the MKV and subtitle file is in the same folder and have the same file name.
Select a destination to save your final file.
Click the "Start multiplexing" button.
#2 Try Command-line
To add subtitles to videos via command-line, you should use 2 tools - Terminal app and FFMPEG open-source software project.
Additionally, you also need to know some code technology. The commands are alive. When you find that they are unavailable or have an error, you can flexibly modify them.
Here are the steps I took to successfully remux subtitles into MKV.
Install FFMPEG to your Mac or Windows computer.
Launch Terminal, and drag FFMPEG into it.
Type the command-line: -i input.mkv -i input.srt -c copy output.mkv.
Note: input.mkv and input.srt refer to your local file. you should drag them to Terminal.
Press "Enter" to begin re-multiplexing or re-packing.
Final Words
Have you decided which way to choose to add subtitles to MKV on Mac and Windows permanently? Cisdem Video Converter, VLC, and Clideo.com will help you add hardcore subtitles to videos, whereas MKVToolNix and FFMPEG are good to integrate soft subtitles to MKV videos. My choice is Cisdem subtitle converter and MKVToolNix. They are easy to use and finish tasks quickly and smoothly.