In business activities, we usually receive some files in CHM formats from customer, but for Mac users, they can't open CHM files directly without CHM reader Mac. How to open CHM on Mac OS?
Not long ago, I also had the same problem, I found there are two methods to open CHM on Mac OS and I tried both. One is using a CHM reader Mac, the other one is using a PDFMaster. Each approach has its advantages and you will need to decide which one is most appropriate for your actual situation.
Method 1. Use PDFMaster for Mac to Open CHM files on Mac
If you want to open CHM on mac across different Apple devices, or want to open CHM files on mac without any mess in format or layout, you are recommended to save CHM as PDF, then read the files in PDF format. Since PDF is worked as the standard file format with easy access and high flexibility, even, users won't run into the problems of poor reading experience in differnt viewers or platforms.
To convert CHM to PDF on mac for reading, all you need is a PDF Creator for Mac, it can:
Save CHM file in well formatted PDF, nothing will lose in the PDF output;
Merge multiple CHM files into single one PDF for easy printing or reading;
Save other files, such as MS Office, ePub, HTML, image, etc. as PDF, so you can open any files easily on mac without installing different file viewers;
And PDFMaster is absolutely the best pick. It is an efficient PDF tool letting users create, convert, compress, edit. merge, split, encrypt and decrypt PDF files on Mac. Its creator has the ability to create PDF from CHM, Word (.docx), PowerPoint (.pptx), EPUB, Text, RTFD, HTML, JPG, and PNG etc. file formats. With this application, you can convert your CHM files to PDF easily, and then you can open your files on any device and in any occasion. It is so great, right?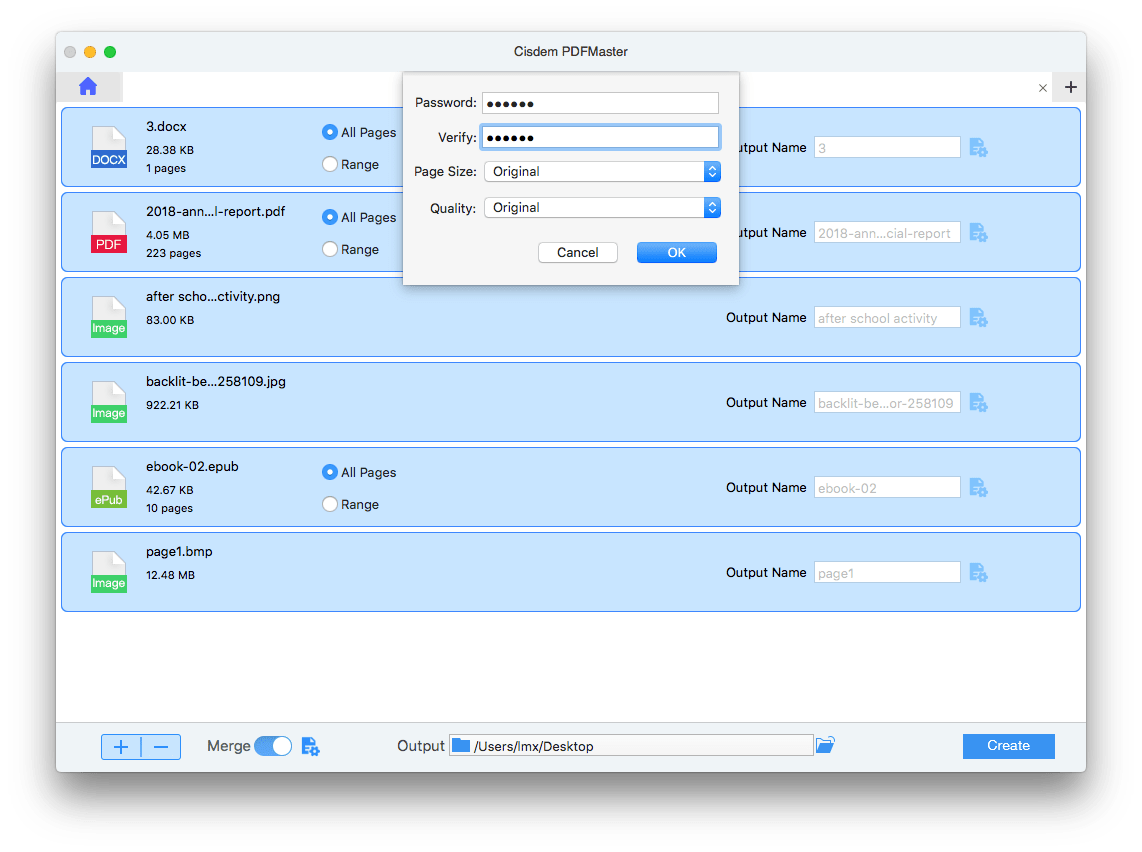 Features of Cisdem PDFMaster for Mac include:
Create PDF from Word, Text, PowerPoint and image formats.
Create with a consistent PDF look.
Create a merged PDF.
Create standards compliant PDFs.
Convert PDF back to 16+ formats, Word, PowerPoint, Keynote, Pages, etc.
Edit and annote PDF
Merge and split PDF files
Compress PDF to make it smaller
Encrypt and decrypt PDF files

Free Download
As for the detailed steps of how to convert CHM to PDF on Mac, I wrote another article to introduce it. If you have some doubt of the operation of Cisdem PDF Creator for Mac, you can refer to "Best Way to Convert CHM to PDF Mac (OS Sierra Included)".
Method 2. Use CHM Reader to Open CHM files on Mac.
If you just want to open your CHM files rather than doing other operations, using a CHM reader Mac undoubtedly is the easiest and the quickest way. In the opposite situation, you need to take method 1 into account.
There may be some readers ask me to recommend a good CHM reader Mac. I haven't tested many CHM reader Mac , but I used a CHM reader Mac named iCHM and it was okay. iCHM is a CHM reader for Mac OS which can help you to open CHM files directly and also can automatically identify and retrieval all of CHM files on your Mac.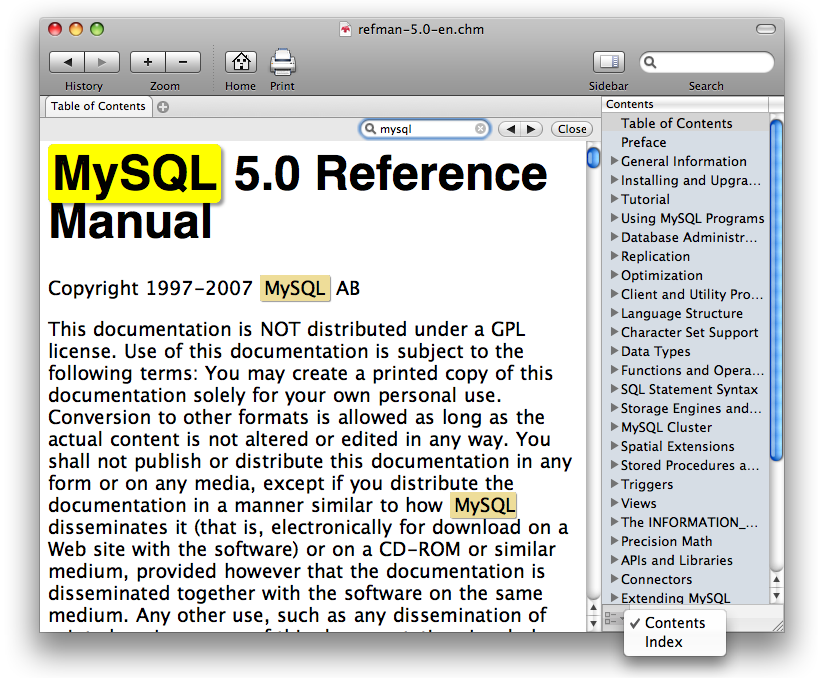 Features of iCHM include:
Running smoothly without ugly window and slow rendering.
Search through the CHM file by title. Supports automatically sorted by relevance and tab browsing.
Continuous reading with Page down/Page up.
Zooming text, tagging powered bookmark, switching text encoding.
Localized in 6 languages.

Megan has an impressive deal of experience with Mac software and has the ability to explain tech stuff in a simplified, straightforward and easy to understand way.