Do you find that your iPhone runs slower and slower after a period of time. You might not know there is full of junk in your iPhone, the application never use anymore, the game not play several months, duplicate images and songs, etc, so freeing up space on iPhone can't be ignored. How to free up space on iPhone? It is the question worth thinking over today.
Senior iPhone users might know that even if your iPhone shows its 16 GB memory, you can't actually use all 16 GB of storage. They aim at finding an effective way to free up storage on iPhone and they also achieved certain results. This article falls into two parts, "how to free up space on iPhone manually" and "how to free up space on iPhone with iPhone Cleaner", it will introduce two methods to free up space on iPhone.
How to free up space on iPhone manually?
1. Deleting some applications and games
The best method to save storage is deleting some application and games you never use or use very little since some of them take up far more memories than you expectation. Go to Setting >General >Usage >Manage Storage, choose any one application, you can see how much the app itself and the data inside it takes up, you will find some unexpected hogs. Although some apps are small by themselves, it stores a large quantity of files. Don't hesitate to delete those taking up a large number of memories applications and games.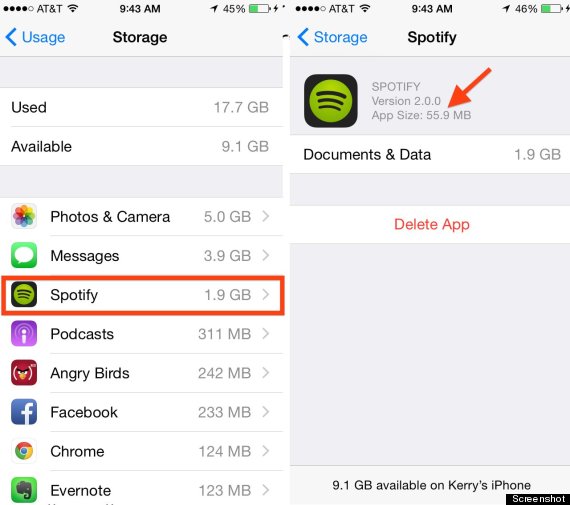 2. Setting messages to automatically expire
Many users don't have the habit of deleting old messages, such as me, deleting in time will free up storage on iPhone. Actually, with iOS 8, you can set automatically delete them. Go to Settings > Messages. Under Keep Message, select the date you want.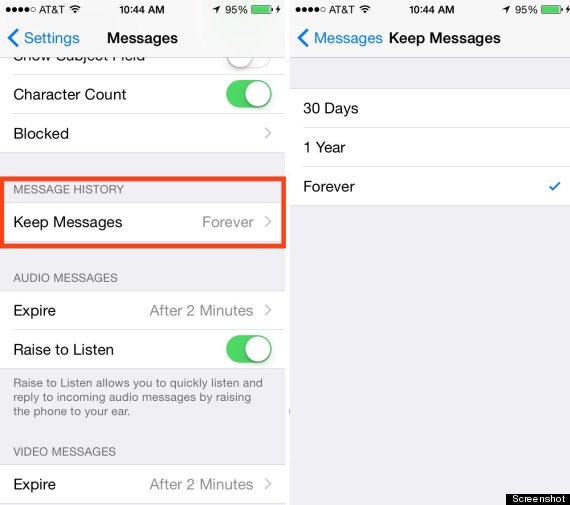 3. Stopping using Photo Stream
Many people opened Photo Stream unintentionally, if you don't need to share your photos from iPad to iPhone all the time, you should turn it off. You know, Photo Stream will automatically sync your last 1,000 photos, which means that those photos will take up about 1 GB. Go to Settings >Photos & Camera, turn off My Photo Stream.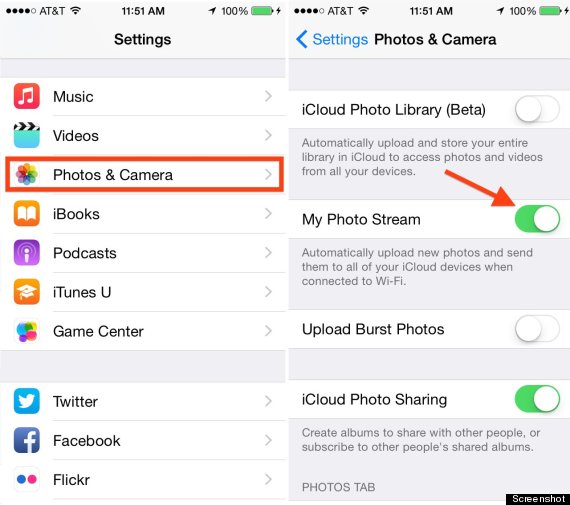 4. Clear your safari cache
If you always use Safari to find information, your iPhone may be storing Web history and data that you simply do not need. To clear Safari's browser cache, just open up the Settings app and tap Safari. Scroll down and click Clear History and Website Data.In order to keep your iPhone running fast, you should get into the habit of clearing iPhone app cache at intervals.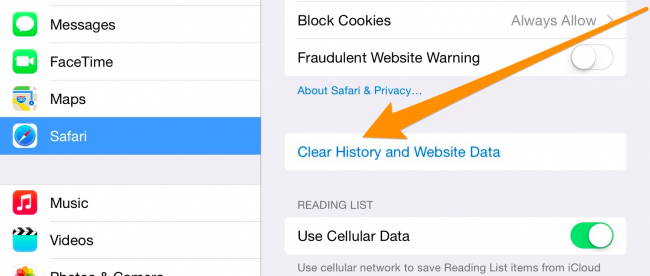 How to free up space on iPhone with iPhone Cleaner?
Downloading iPhone Cleaner and launch on your Mac
If all of methods mentioned above aim at prevention, then the purpose of cleaning out iPhone is really speeding up your iPhone. How to find large files that you don't know? An application named iPhone Cleaner will do you a favor. It can quickly and safely analyzes and rids your iOS device of hidden temp, cache, and other junk files, thus freeing up more space on your iPhone.
Download the freetrial of iPhone Cleaner Now!

Free Download
Connecting your iPhone to your Mac
iPhone Cleaner need the help of your Mac to clean out your iPhone, so you should connect your iPhone to your Mac, and then you will find all the files of your iPhone listed by sort in Device Manager. It helps you get a break down of how much space are being taken up.
Cleaning apps on your iPhone
Although you can delete app directly, iPhone Cleaner can help you to do that better. You will see all the documents and data, app cache, cookies and junk files, they are listed in the window. You can scan and clean any of them. This helps you clean your iPhone safely and quickly.
Finding large files on your iPhone
Large files always take up the most space on iPhone. iPhone Cleaner's Find Large Files option is an edge tool to help users quickly analyze data and app, and then list all large files. What you need to do next is deleting or removing them. Then iPhone Cleaner helps you get more storage on your iPhone.
Backing up your important date
Do you worry some important date disappear during the cleaning process? Just relax, iPhone Cleaner's Backup option will solve your problem perfectly. This option can help you backup your iPhone videos, photos, musics, contacts, messages, call history, notes etc. It not only helps you free up your iPhone space, but it also allows you to transfer all your iPhone contents to Mac.
Stop wait and see, you deserve to have an iPhone running fast. Let us free up space on iphone.

Free Download

Jose specializes in reviews, how-to guides, top lists, etc. on PDF, data recovery and multi-media. On his spare time, he likes to travel or challenge some extreme sports.