When you try to upgrade your 16GB iPhone to iOS 11, your iPhone always keeps informing you that there is no sufficient space for download as shown below. This problem can't be more normal when your iPhone has only 16GB of storage. Don't worry, just follow this article to get more storage on 16GB iPhone.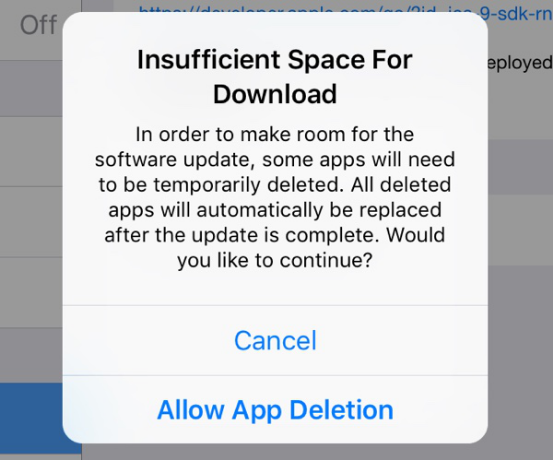 If your iPhone runs out of space and your iPhone will inform you your storage is almost full, you won't be able to install new apps, take photos, sync media files, install operating system updates, or do anything else that requires space until you make some. Here we will show you stips to clean up iPhone and get more space on16GB iPhone. This article falls into two parts listed as follows:
Part 1. What's taking up all 16GB of iPhone storage space
If you think that 16GB of iPhone storage space is enough, you're dead wrong. Because 16GB iPhones or iPads don't really have 16GB of available storage and there are many files that take up the space. So before we clean up 16GB iPhone, let's have a basic understanding of the files which take up almost all 16GB of iPhone storage space.
Operating system: The first big bite out of your 16GB of iPhone storage is iOS 8 or iOS 9 itself. And it really is a big one. Roughly 2-3GB.
Photos and videos: Those can be some big files. About an hour of 1080p video can take up roughly 10GB of storage. As camera technology improves, photos have become larger and higher-resolution, using more and more space.
Apps and games: Apps and especially games can also take up a lot of space on your iPhone.
TV and music: iTunes TV shows can take up much space than iTunes music.
Attachments: Many attached files are stored locally on your iPhone.
Part 2. Seven low-storage survival tips to get more storage on 16GB iPhone
After the brief introduction of files that take up space on your iPhone, we find that even though the amount of space taken up on your 16GB iPhone by iOS operating system can't be reduced, but we can reduce almost everything else. Just follow below tips to clean up your iPhone storage and reclaim free space.
Tip 1. Transfer and remove photos and videos
If you have lots of photos and videos on iPhone, the storage space of your iPhone or iPad can be easily filled up with them. The best way for you to get more space is to transfer your photos and videos to your Mac using iTunes and clean up them on your iPhone or iPad. This can helps you reclaim much space.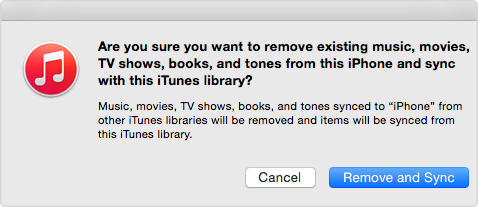 Tip 2. Uninstall unneeded apps and games
Many iPhone or iPad users always install a lot of unwanted apps and games on their iOS devices. As time goes on, you forget to uninstall them. Removing a handful of apps from your iPhone or iPad will allow you to free up a significant amount of storage space easily. Go to Setting >General >Usage >Manage Storage, choose any one application, you'll see the app size and the storage of documents and data it takes up. Click"Delete App" to uninstall apps and games.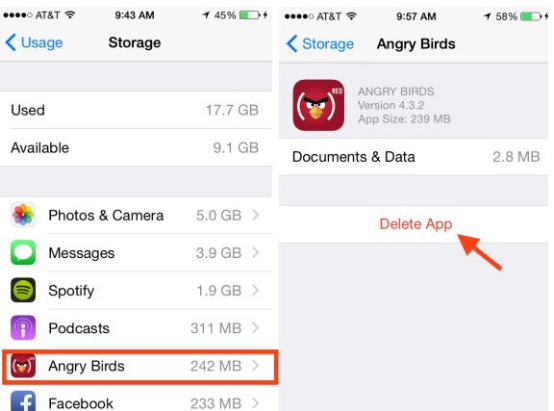 Tip 3. Delete the Safari cache
If you always use your iPhone to surf on the internet, the cache and cookies might take up much space. To clear the cache of Safari, please go to Settings -> Safari and then select the 'Clear History and Website Data' option. This will not only delete the cache, but also your history, cookies, and other browsing data. If you don't want your history to be deleted, you can head over to Advanced -> Website Data and then delete data from certain websites by tapping the 'Edit' button being displayed on the top-right corner of the display.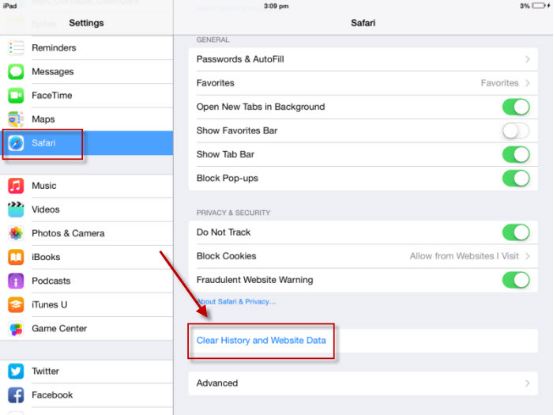 Tip 4. Delete your old messages
Many iPhone users don't delete messages every once in a while, so it is possible that messages take up GBs of storage space on your iPhone. So deleting your old messages can reclaim much space on iPhone. Go to Settings->Messages on your iPhone, tap the "Keep Messages" option. Select "30 Days" to release more space.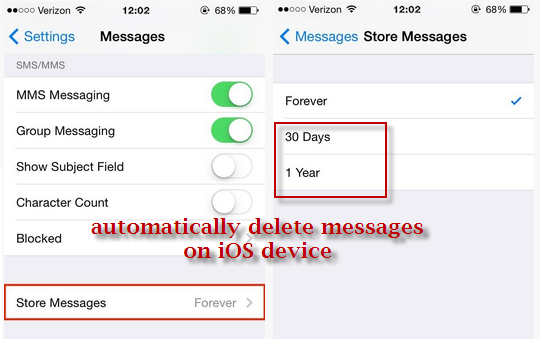 Tip 5. Use iPhone cleaning app to clean up iOS device
Many iPhone cleaning tools like Cisdem iPhone Cleaner allow you to quickly and safely analyzes and rids your iOS device of hidden temp, cache, cookies and other junk files. iPhone cleaning apps can help you detect and remove more junk. Finding and removing junk manually will cost you much time, so a iPhone cleaner is indispensable.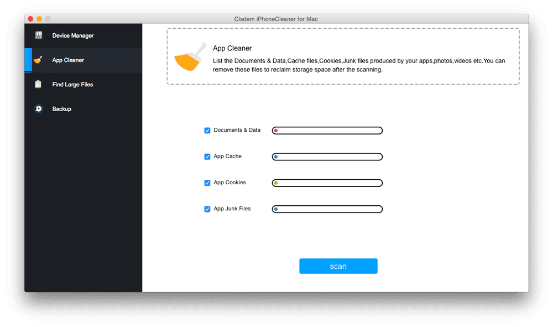 Tip 6. Restore your iPhone to factory settings
If you still can't get much space on your iPhone after following the above tips, you'd better restore your iPhone to factory settings. But before you do it, please use iTunes or iCloud to backup your iPhone first. So once you install the iOS 9 update or get a new iPhone, your iPhone files are always there. To restore your iPhone to factory settings, the common option is "Erase All Content and Settings".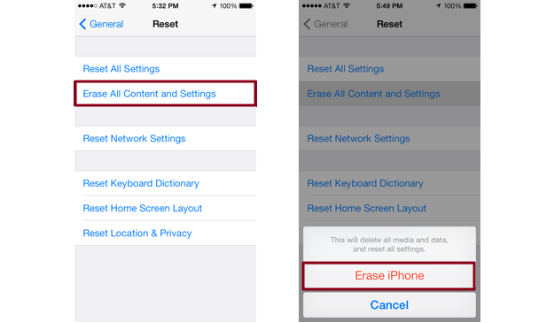 Tip 7. Just buy 64G or 128G iPhone
Many users still buy the 16GB version of the iPhone or iPad just to get the lowest price possible, even if 16GB isn't the best storage size for most users. But 16GB storage space is not enough for iPhone users, so it is advisable for you to buy a 64GB or 128GB iPhone. 64GB or 128GB iPhone might be more expensive, but will save much more time and energy for you.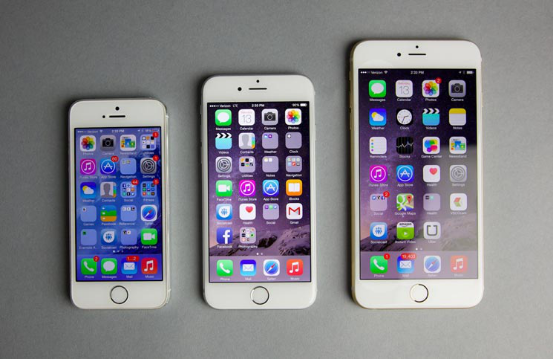 Peter has always had great enthusiasm for writing, programming and web development. He likes writing about software and technology, his works are featured on some tech blogs or forums like Tom's Hardware, CNET, etc.