Are you an NBA fan? Do you watch the NBA games online all the time? As the NBA playoffs 2017 coming, do you want to download highest NBA videos in 720p, 1080p HD MP4 or other format and watch them at anytime and anywhere? You may have tried a lot of ways, even some of them are illegal. I think it must bother you a lot. Let me help you to solve this trouble. We all know downloading video from YouTube, we need a professional NBA videos download software. If the software can download and convert video together, it can save our time and money. As my experience, I think Cisdem Mac Video Converter is much fitted for this features. Now let me tell you how to download NBA video from YouTube on your Mac.
What is NBA Playoffs Game
The 2017 National Basketball Association (NBA) Playoffs is the postseason tournament. The Playoffs start on April 16, 2017 and end on June 2, 2017. For most tournament among they are 16 teams coming from Eastern Conference and Western Conference based on regular-season record. About the current playoff seeding system was officially announced on August 3, 2006. the champions of three divisions in Eastern or Western conferences and another team with second-best record from the best record division in conference are picked as 1 to 4 of each conference and another four teams with best records of remaining teams in each conference are seeded 5 to 8. At first, 8 teams in each conference played 3 rounds of best-of-7 series device conference champion who will be invited to NBA finals to win NBA title of this year.
How to Download NBA Videos from YouTube on Mac
In order to enjoy the NBA Game 2017 better and not always wait in front of TV or Mac. You could download the NBA videos on your Mac, Samsung, iPhone, iPad and other mobile hard drive. At the first, I have mentioned Cisdem Video Converter for Mac as a professional NBA video download software. I like this downloader for it never has loss, buffering, breezing when I download and convert the YouTube videos. Now I will show you how to download NBA Playoffs videos.
Step 1. Free download and install it on your Mac.

Free Download
Step 2. Open Cisdem Video Converter and stay at downloading interface.
After download and install Cisdem Video Converter, you can double click and open it. You will meet three interfaces-converting interface, downloading interface, sharing interface. You need to stay at downloading interface just like the image.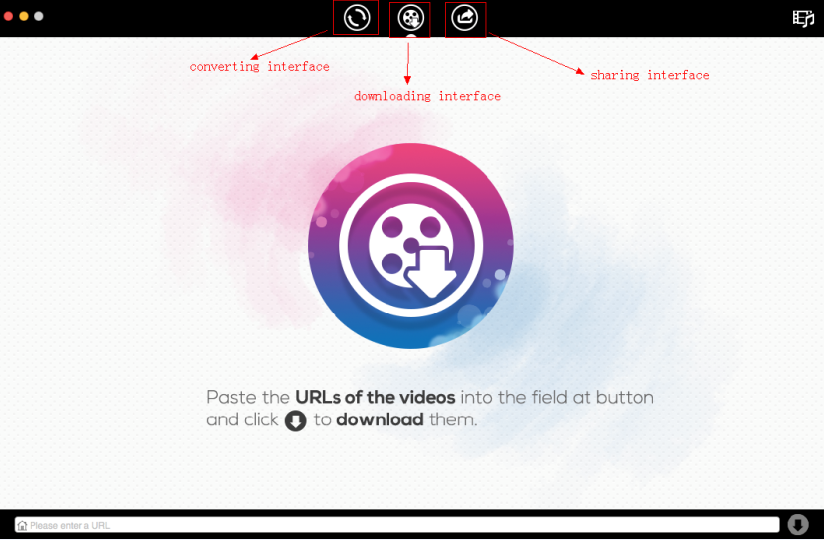 Step 3. Download the NBA Playoffs Games 2017 from YouTube in 720P/1080P HD MP4 on your Mac.
Copy and paste the URL into the blank just like the image, then choose the files to keep the video, at last click "downloading"button and download the NBA Playoffs Games. It is very easy to handle.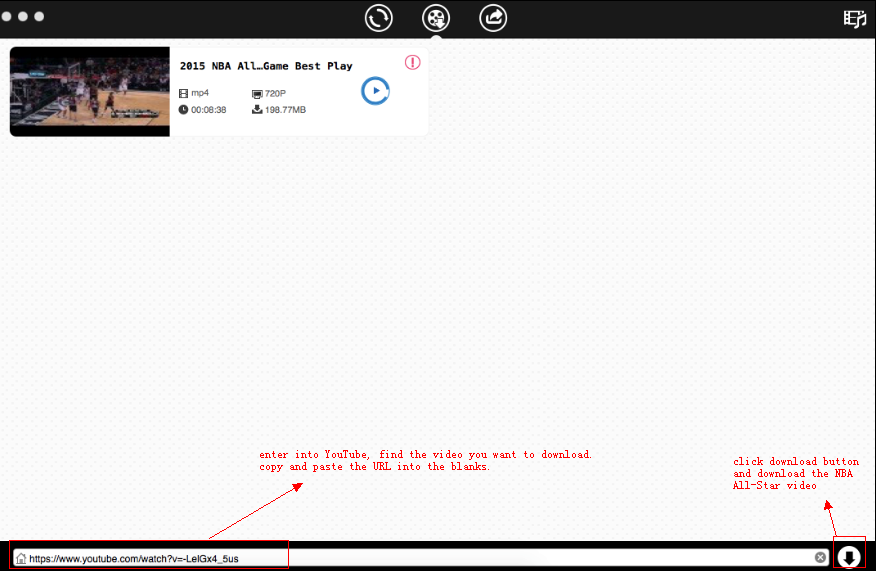 Tips:
It is hard for you to collect all The NBA Playoffs Games video of 2017.
Here !! is my collected Websites that can download the highest NBA videos. Now I share with you.
YouTube: https://www.youtube.com/attribution?v=ZTMt05EzPe4
Facebook: https://www.facebook.com/nbadleague
Twitter: https://www.twitter.com/nbadleague
The NBA Official Website: https://www.nba.com/dleague
If you want to download the NBA videos and enjoy them with your iPhone 7s/Plus, you could convert NBA videos to mp4 or any formats which iPhone 7s/Plus can play.
More information about Cisdem Video Converter
I recommend Cisdem Video Converter as the best video downloader and converter because it makes downloading, sharing, converting together. It help me save some money and time. What is more, when I downloading and converting the video, I almost never meet the image lossing, buffering or breezing. Comparing with free or online video downloader, it is safer and faster. And the Licensor always provides service after I owner it. So I think Cisdem Video Converter deserves to own the best NBA video downloader.

Megan Charles


Megan has an impressive deal of experience with Mac software and has the ability to explain tech stuff in a simplified, straightforward and easy to understand way.