As we all know DVD is a very popular way to record the video data. You could take the DVD disc to anywhere to play it with DVD player (only can play with DVD player). I think that is inconvenient for you if you have a long trip. Could it play on other devices? You know today DVD disc only supports two formats: DVD+R/RW and DVD-R/RW. These formats can not play on any other device beside DVD player. So we must to convert or rip DVD video. Do you know how to rip DVD video with the highest quality? If you do not know, Let me show you.
Before you rip DVD, you need following things:
A DVD movie you want to rip
A faster computer (like Mac)
Convert or rip DVD software for Mac(like HandBrake, Cisdem Video Converter)
A device to play output video(like DVDPlayer or iPhone 6s/ iPhone 6 Plus)
How to Free Convert and Rip DVD with Handbrake on Mac?
HandBrake is a famous free and open resource video transcoder. At first, it is developed to rip a film from a DVD. So the main function is convert and rip DVD. Before we rip our video from DVD, we should know our device what kind of formats it can support. If we choose iPhone 6s/ Plus as our player, I think rip DVD to MP4 is good choice. Now I will tell you the steps convert and rip DVD to MP4. Before we star our steps we must sure we have downloaded HandBake, installed it. And it is the latest version that with the newest functional improvement.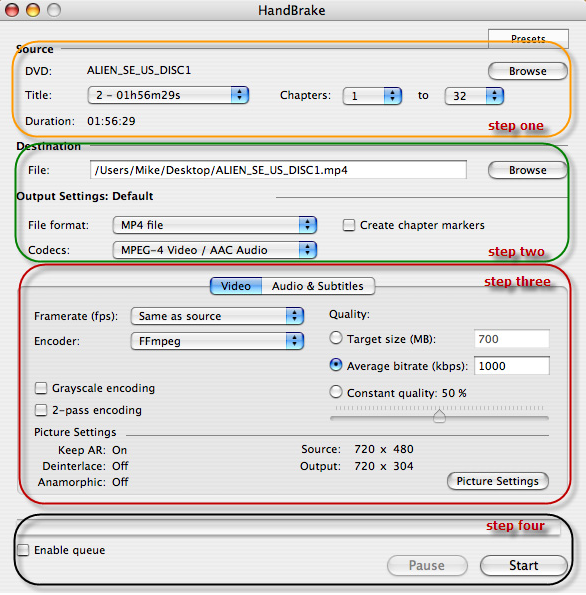 Step 1. Insert DVD movie
Insert DVD disc to DVD - ROM on your Mac and launch HandBrake. After you this step, you will notice a screen asking you to choose a DVD. Choose the DVD you have inserted and HandBrake will scan it automatically. The scanning will take your two minutes or more which depends on your driver and DVD contents.
Tips:
HandBrake will not be able to rip individual files saved as a DVD - ROM.
HandBrake will always select the long title automatically. If you do not want to copy the long title video, you could change the selection by yourself.
Step 2. Set the output folder
From the image you must have noticed that the Destination section has 3 setting: File destination, File format, and Codecs. For File destination, you could choose save in your Mac or other devices directly (like iPhone 6s/ Plus).
About the output file format, you could choose:
File Containers: .MP4(.M4V) and .MKV.
Video Encoders: H.264(x264 and QuickSync), H.265 MPEG-4 and MPEG-2, VP8 and Theora.
Audio Encoders: AAC / HE-AAC, MP3, Flac, AC3, or Vorbis.
Audio Pass-thru: AC-3, DTS, DTS-HD, AAC and MP3 tracks.
Step 3. Simply edit DVD video
At the third step you could simply edit your video quality like Target size, Average bitrate, Constant quality, Framerate and so on. You could take some buttons according your need.
Step 4. Rip your DVD on Mac
HandBrake can simply click"start"or "pause" when you copy your DVD video.
tips: HandBrake ripping the unprotected DVD is a great software. However, when it comes to latest copy- protected DVDs, HandBrake cannot well handle. It must have the help from VLC. And when you play the ripped video, you will find there are some loss and blocks. I think this is not a good try for you. A good DVD ripper should have blocks or loss.
The Best Way to Convert and Rip DVD in Highest Quality on Mac
You know the output video quality with HandBrake is not as good as you expect. So I recommend Cisdem Video Converter to solve this problem. Cisdem Video Converter is better than HandBrake for its following features:
With 30X faster conversion speed. You will never be worried about that ripping DVD will waste your a lot of time to wait.
Rip DVD video to 120+ popular formats. I think you could Rip your DVD to any formats you want even HD videos with no loss and blocks.
Powerfully edit function. You could trim, crop, add effects, 3D effects, watermarks, subtitles, audios and so on.
More function. Beside rip DVD, Cisdem Video Converter can download video from websites, one click sharing your video to websites too. And convert other video from one format to another format.

Free Download
Step- by- step guide to ripping your DVD movies
Step 1. Free download Cisdem Video Converter.
Free download Cisdem Video Converter and install it into your Mac. You will notice a simple interface. It includes convert button and download button. Because we need to rip DVD video, we will stay at convert interface.
Step 2. insert DVD disc.
After you insert DVD disc, you could open the DVD, drag and drop DVD videos into "convert interface".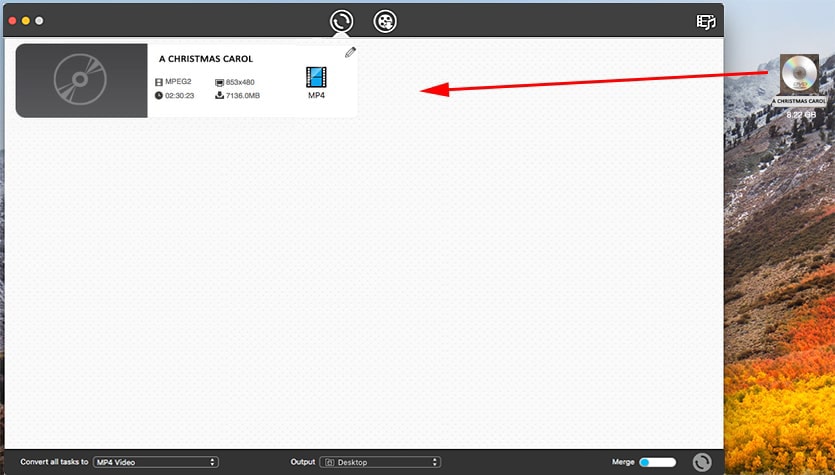 Step 3. Edit the DVD video
Cisdem Video Converter can edit your DVD before rip it. You could add effects, watermarks, 3D effects, subtitles. You also can trim and crop your DVD. That means you could make a new video.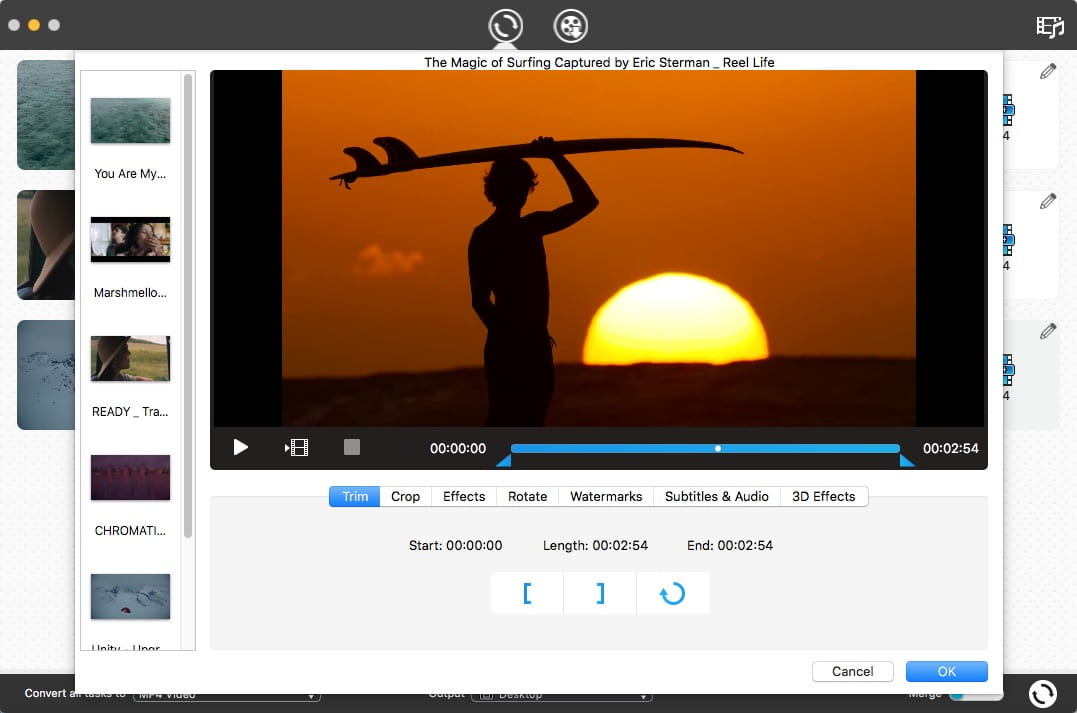 Step 4. Choose the output formats.
After edit DVD video, you could choose the output format according to the device. Cisdem Video Converter can support 120+ popular formats and HD video convert without blocks and loss. If you take iPhone 6s/ Plus as your player, I think choose MP4 as the output format is a good choice.
Step 5. Rip your DVD video.
Click "conversion"button and rip your DVD video.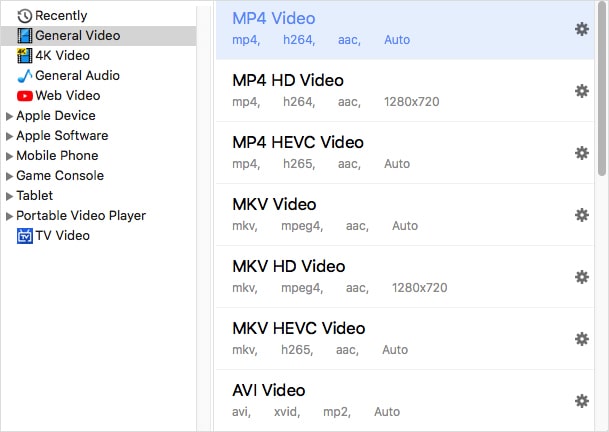 Comparison: Why Choose Cisdem Video Converter

Megan Charles


Megan has an impressive deal of experience with Mac software and has the ability to explain tech stuff in a simplified, straightforward and easy to understand way.