Instagram is a social app that lets you share your photos and videos with each other in a fast and fun way. Now days almost everyone is hooked to Instagram all the times. We use it to record and share life. We lend our computer with our brother, sister, parents and with our friends at times, but don't want others to peek at our privacy. Give the computer to the child to study, but there are many entertainment app such as Instagram in the computer, which means that the child may be addicted to the Internet.
How can we do? Below I will introduce 4 ways to block Instagram on computer in easy ways, hope I can help you.
Method 1. How to Block Instagram on Mac Computer Effectively with AppCrypt
AppCrypt is a super powerful privacy protection application that can cleverly and secretly encrypt applications on Mac, or block access to specific websites.
The AppCrypt is simple and easy to operate. After opening it, create your own password, and then add the websites you want to block. The specific steps are as follows:
1. Download AppCrypt and install it.

Free Download
2. Open "AppCrypt" and set a password, click Submit.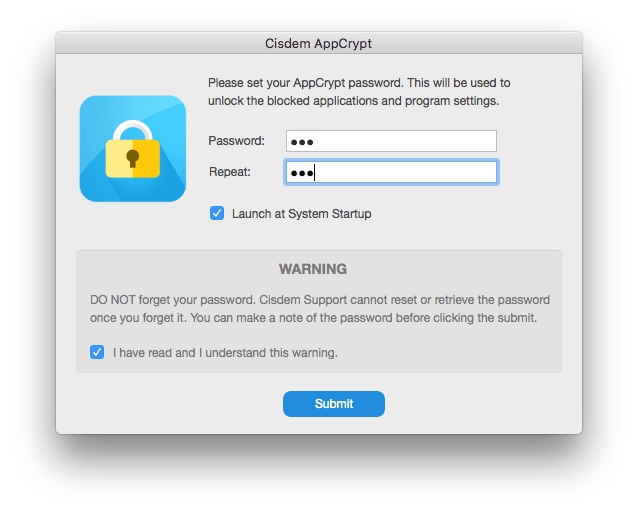 3. Click its icon in the menu bar and choose Open Main Window in the drop-down menu.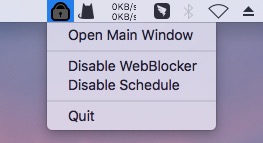 4. Enter the password and click OK.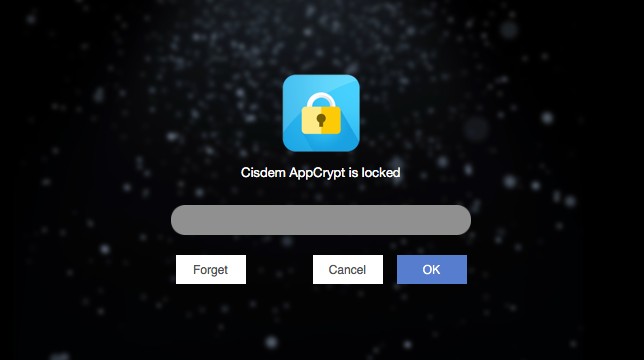 5. Click Web Block then add the URL: https://www.instagram.com/ to Block list.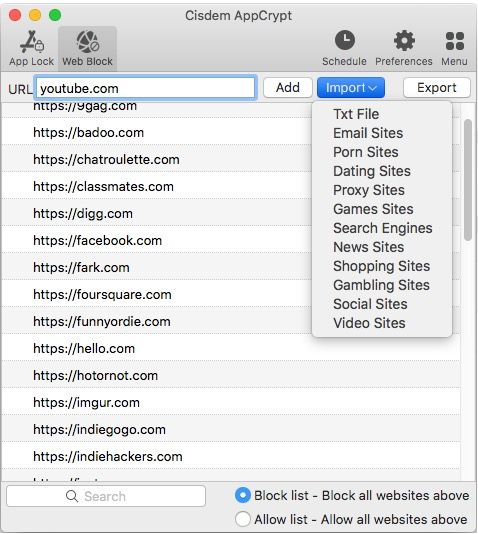 6. Now Instagram is locked with password. A box will pop up and password is required every time one tries to open it.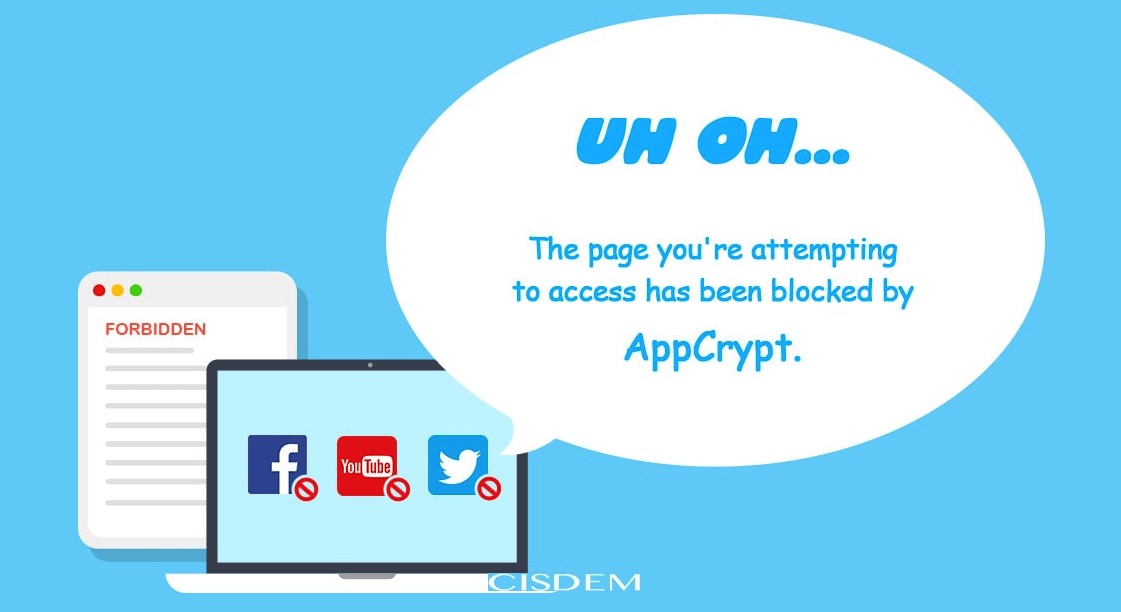 Other functions:
1. Block all websites except the one you specified.
What if you child have to use computer to have online classes but you cannot monitor him all the time? Besides Instagram, there are many other entertainment websites will make child can't focus on study. It will be wise if you add specific URL to Allow list. Just click web Block button in the upper right corner then add the URL that you allow to access to Allow list. Now no other websites are allowed to access except the one you specified.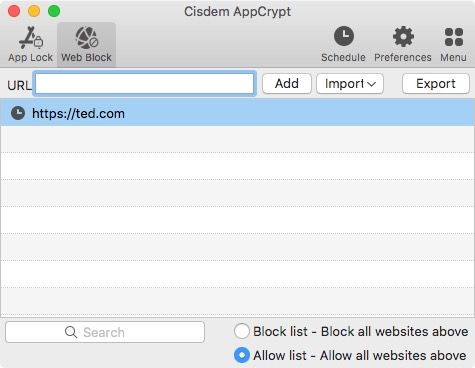 2. Capture a photo of the intruder.
Once an app or website is encrypted, a password is required every time it is required to open. If someone tries to open the encrypted Instagram and enters a wrong password, the AppCrypt will capture a photo of the intruder.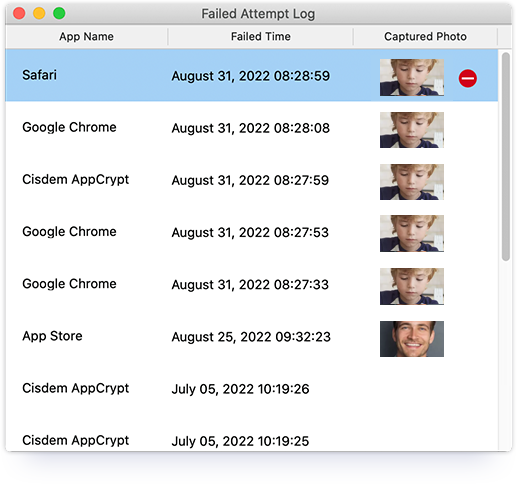 3. Support timing protection.
If you found you are addicted to Instagram and you cannot stop yourself, you can try the function of Schedule. Select the Instagram website and click the small clock icon that shows up. Turn on Custom Schedule and click Add Schedule.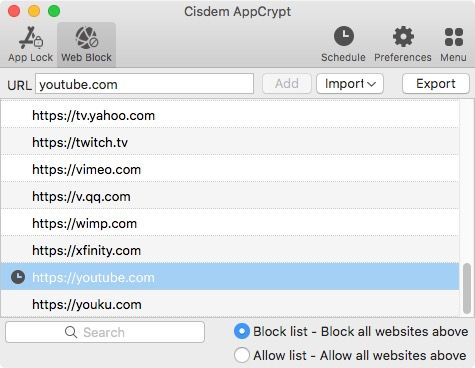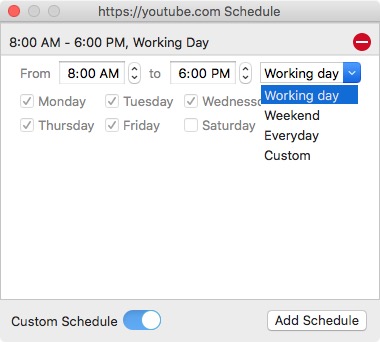 4. Support password changing.
If the password is leaked, you can also change the password at any time. Open the main window of AppCrypt, click preference, then click password to change. Without the previous password, no one is allowed to change the password.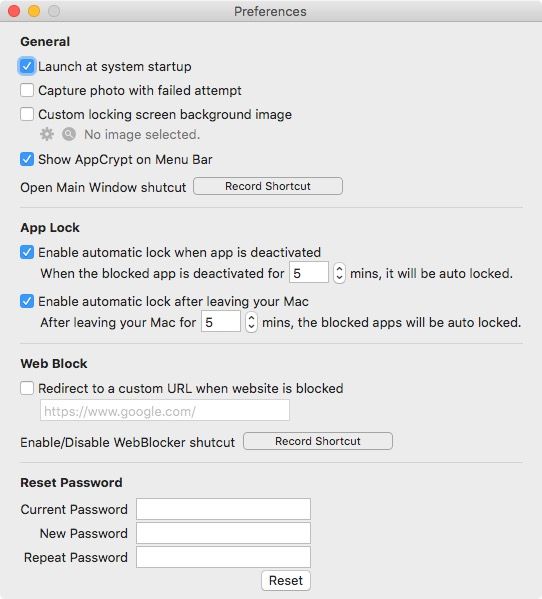 Method 2. How to Block Instagram on Mac Computer with Block Site
Add a browser extension is another way to block Instagram website, below I'd like to introduce Block site to you.
Block site allows you to block individual pages or entire websites. It also allows you to set a password so that other computer users cannot change your block list. You can block for specific times too. Choose days and intervals in which you want Block site to be active. But have to pay if you want more than six sites blocked. Another disadvantage: the extension can be removed. Here's how to use it to block Instagram on Firefox:
1. Open the Firefox, click the button in the upper-right corner, select Add-ones Manager from the drop-down menu.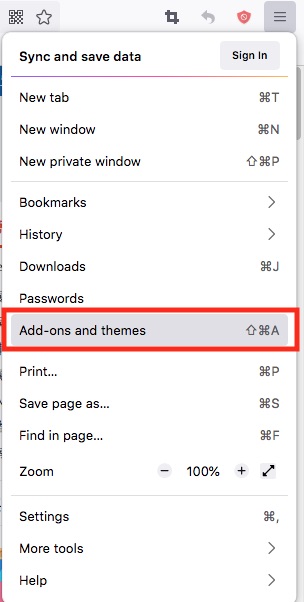 2. Search for Block site, click Add to Firefox. Click add when prompted. This option will appear at the top of the page.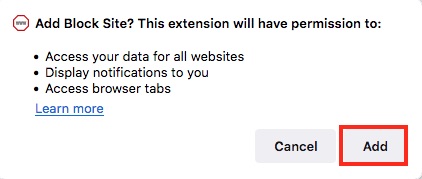 3. Open the web page of Instagram, then you can find the small icon in the upper-right corner of the web page. Right click anywhere to open the quick access menu. Block sites in seconds to avoid procrastination and stay on target.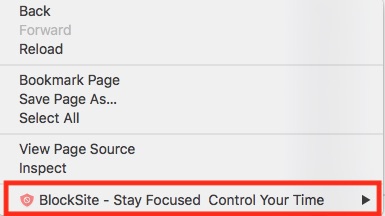 Method 3. How to Block Instagram on Windows Computer with Host File
Hosts is a system file that can be opened with Notepad. Its function is to establish an associated "database" between some commonly used URL domain names and their IP addresses. When the user enters a URL, the system will automatically find the corresponding IP address from the Hosts file. Once found, the system will immediately open the corresponding web page, otherwise it will not be accessible.
We can use Hosts to map the domain name of the Instagram website to the wrong IP address, then it is blocked. In WINDOWS system, 127.0.0.1 is the IP address of the local computer, and 0.0.0.0 is the wrong IP address.
1. Open up a file explorer and browse the following path: This PC > Windows > System32 > drivers > etc > hosts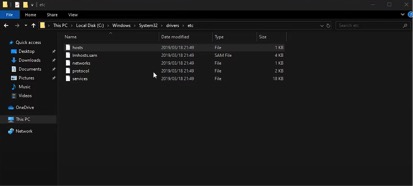 2. Copy the host file out. Right click it, and open with Notepade.
3. At the very bottom of the file you'll see that there's a bunch of sample text. Add 0.0.0.0 instagram.com and 0.0.0.0 www.instagram.com at the bottom of the text. Press Ctrl S to save.
4. Copy the Hosts file and paste it back into the etc folder. Replace the previous one.
5. Restart all browsers or restart your computer. Now try opening Instagram in any browser on this computer, you'll see that it cannot access.
Method 4. How to Block Instagram on Windows Computer with Group Policy
Group Policy is a series of settings in the Windows registry that control the security, auditing, and other operations. We can use it to prevent users from accessing certain websites.
1. Click the Windows logo in the bottom-left corner of the screen.
2. Search for gpedit and click Local Group Policy Editor. Browse the following path: User Configuration > Policies > Windows Settings > Internet Explorer Maintenance > Security.
3. Click Security Zones and Content Ratings > Import the current Content Ratings settings > Modify Settings.
4. Click Approved Sites, then type the URL https://www.instagram.com/ in the text field of Allow this website. Choose Never.
5. Once you complete the steps, the Instagram should no longer be accessible by users. The settings should apply immediately, but you may need to restart the computer for the changes to take effect in some cases.
Conclusion
So above is all about the method of how to block Instagram on computer. If you want to block Instagram on your computer, if you want to block or encrypt any app or website on your computer, maybe these can help you!
If you have any thoughts on How to Block Instagram on Computer, feel free to drop in below comment box. If you find this article helpful, please consider sharing it.