I have a 64 GB iPad Air 2. I don't usually sync it with iTunes, and I have more than 5 GB of data on it, so I really can't back it up using iCloud without paying way too much money. Is there another way to backup the contents of the iPad without using iTunes or iCloud. I'm not looking to get everything back to the way it was before I major crash. I'd just like to have a copy of the data in my comic book apps, my mkvs and other content I could easily get back on there.
Above question is from plazman30, a user of reddit.com.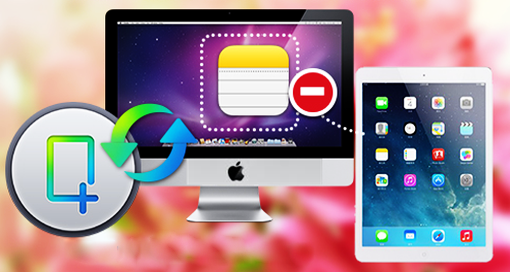 There are about two common methods to back up your iPad, backing up iPad to iCloud and to iTunes. The use of iCloud is only available to those who are running iOS5 or above and whose storage space of iCloud is large enough. If the storage space is not enough, you have to pay for extra space. You may turn to iTunes to back up iPad, but when you only to find that iTunes can't recognize your device, what can you do next? Don't worry, Cisdem iPhone Cleaner will help you backup your iPad without iCloud and iTunes.
Cisdem iPhone Cleaner backs up the important things such as photo library, camera roll, contacts, music, reminders, notes, and other important data on your iOS device. Unlike an iTunes backup which creates an essentially unreadable file of all your information, Cisdem iPhone Cleaner physically copies the files from your iPad and plops them onto your hard drive. Furthermore, it is the best iPhone cleaner app that quickly and safely analyzes and rids your iPad of hidden temp, cache, and other junk files, then free up more space on your iPhone.
How to backup iPad on Mac without iCloud and iTunes?
Things that you need to backup your iPad: Cisdem iPhone Cleaner, USB cable. You need to use USB cable to connect your iPad to your Mac. And you need to download and install Cisdem iPhone Cleaner on your Mac. You can download it by clicking below button. Its supported iPad devices include iPad Air 2, iPad Air, iPad mini 3, iPad mini 2, iPad mini, iPad 4, iPad with Retina Display, etc.

Free Download
After you install Cisdem iPhone Cleaner on Mac, open it and connect your iPad to your Mac, you'll see all the files of your iPhone listed by sort in Device Manager. Built-in device manager helps you get a break down how much space are being taken up.
Then you can click "Backup" to go to the backup interface. The one click scan keeps copies of important files on your iPad for future use, including musics, camera roll, call logs, pictures, videos, notes, etc. This process backs up your files if you don't wanna any data loss before you clean up your iPad.
Also Read: Mac Backup in Three Easy Ways
Other things that Cisdem iPhone Cleaner can do
Cisdem iPhone Cleaner not only can help you to backup your iPad data, but it also allows you to clean up and speed up your iPhone in a jiffy. Cisdem iPhone Cleaner is a pratical tool for you to find large files that are rarely used and delete junks to free up your iPad or other iOS devices. This tool won't cause any damage to your iPad and data. So it is safe and quite convenient for you to use. Download this powerful application and begin to backup your iPad data. If you have any question, you can leave a comment below.

Free Download

Megan has an impressive deal of experience with Mac software and has the ability to explain tech stuff in a simplified, straightforward and easy to understand way.