Schools across the country have been closed as a result of the outbreak, and the exact date of opening has not yet been announced. Most parents begin homeschooling during COVID-19. But children might feel uncomfortable with this form of learning, even those who have strong time management skills and the ability to discipline themselves to not play games or phones. Therefore, during the COVID 19 pandemic, how should parents perform the duties to improve kids' learning efficiency? Here are some useful tips, tools like AppCrypt, and study resources.
Make COVID-19 Homeschooling More Productive
Lock any Mac apps like Photos, iTunes, QuickTime, iMovie, etc.
Block adults websites or distracting websites on Chrome, Safari, etc.
Encrypt social media like Facebook, YouTube, Twitter, etc.
Block game apps or websites while kids are studying at home
Create time schedule to unlock items during specific times
Record the failed attempts

Free Download
7 Tips for Homeschooling during COVID-19 Crisis
#1. Set up a Dedicated Study Space
A clean space helps your children think concentrate and quickly switch to learning status. You can create a separate study area where excludes the objects that might interfere with kids' study, such as TV, iPad, Game Console, Phone, etc.
#2. Pick a Comfortable Table and Chair
The height of the desk and the comfort of the chair can greatly affect the state of home schooling during COVID-19. For example, the table shouldn't be too low, which can cause low back pain and headache. The seating surface of the chair shouldn't be too hard, or the butt will hurt.
#3. Set a Reasonable Schedule
You can set a schedule that concretizes children's responsibilities and obligations, allowing them to experience a sense of accomplishment in achieving their goals. For the content that requires a lot of reading and understanding, you can give your kids a longer time to complete it. Avoid perfectionism, or your child will lose confidence when they fail to finish the targets.
#4. Adopt a Reward Mechanism
Know your children's interests and desires - what they like to do most and what they would like to have most, such as skateboarding, toys, or even money. If children complete a task or goal, you can reward them accordingly.
#5. Have a Rest
When your kids receive homeschooling during COVID-19, you can't ignore their breaks. If children study for a long time, their eyes will be tired and unable to focus. For every hour of learning, you should ensure your children to rest for at least 15 minutes.
#6. Eat, Sleep & Exercise
Make sure your kids get enough sleep, a balanced diet, and regular exercise. Not only does it helps improve children's memory, but also be crucial to their health, weight, and mood.
#7. Don't Disturb Your Kids
You need to discipline yourself. When children get home schooling during COVID-19, don't watch TV or make a phone call loudly, which could disturb your kids and make it difficult for the kids to study quietly.
To study at home effectively during the COVID-19 outbreak, parents or students can try the following tools.
# Cisdem AppCrypt
OS Platform: Mac
Cisdem AppCrypt for Mac is an intelligent and distinct parental control app for homeschooling during COVID-19. It's designed to block access to social media, porn platforms, distracting websites & apps. The software also contains a range of powerful features to assist you to have full control over your children's time online (by setting a time limit for websites and apps).

Free Download
Main Feature:
Password Protect Mac Apps
Under the App Lock tab, click the plus icon + to select the apps you want to encrypt from Mac. Or directly drag any apps in to the software. Once apps are added into AppCrypt, your children must use the password you set to open them.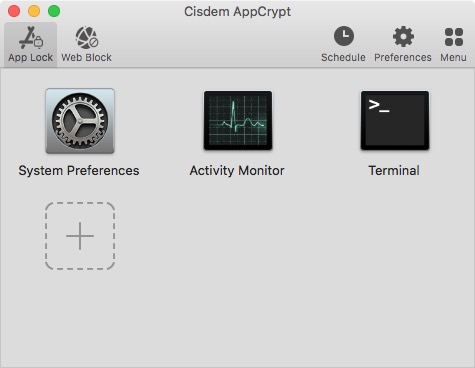 Block Inappropriate/Time-wasting Websites
In the Web Block tab, you can easily block distracting or harmful websites by adding them to the Block list and entering the domain URLs like facebook.com, youtube.com. Or you can allow the websites for online education by enabling the Allow list mode.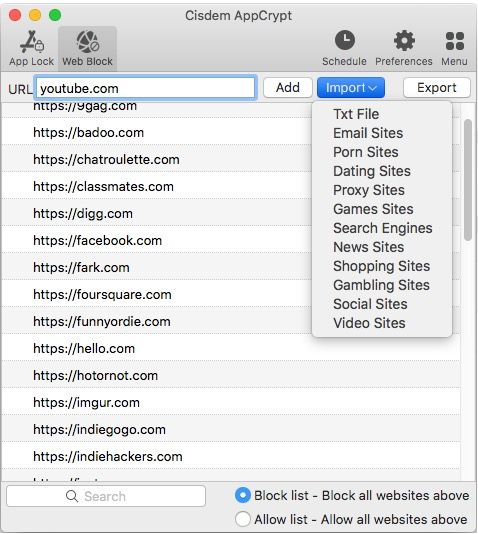 As we motioned in part one, while kids accept homeschooling during COVID-19, they should also have appropriate rest time. So you can create a schedule to unblock apps and websites on Mac at an appointed time.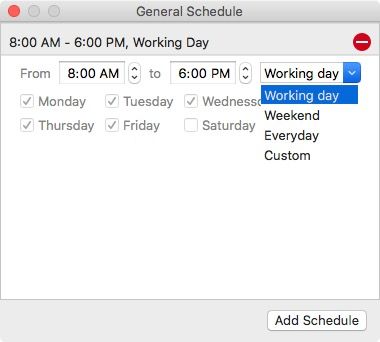 Keep Track of Failed Entry History
If your kids try to open the locked apps or websites with an incorrect password, Mac's front camera will capture photos immediately as well as show you the app names they intend to use and the failed reasons.
# Trello
OS Platform: Mac, Windows, iOS, Android
To-do lists give your kids a grip on what needs to be done in a day or a week, helping them finish the task on time. Trello is such a simple app for students that can create, manage, and prioritize assignments at a glance. It's divided into "Doing", "To Do", "Done", and "Ideas". Users can create "Lists" and then add content like tasks, notes, ideas, pictures, etc. Everything generated on Trello can be shared with others, including new cards, comments, and assigning tasks.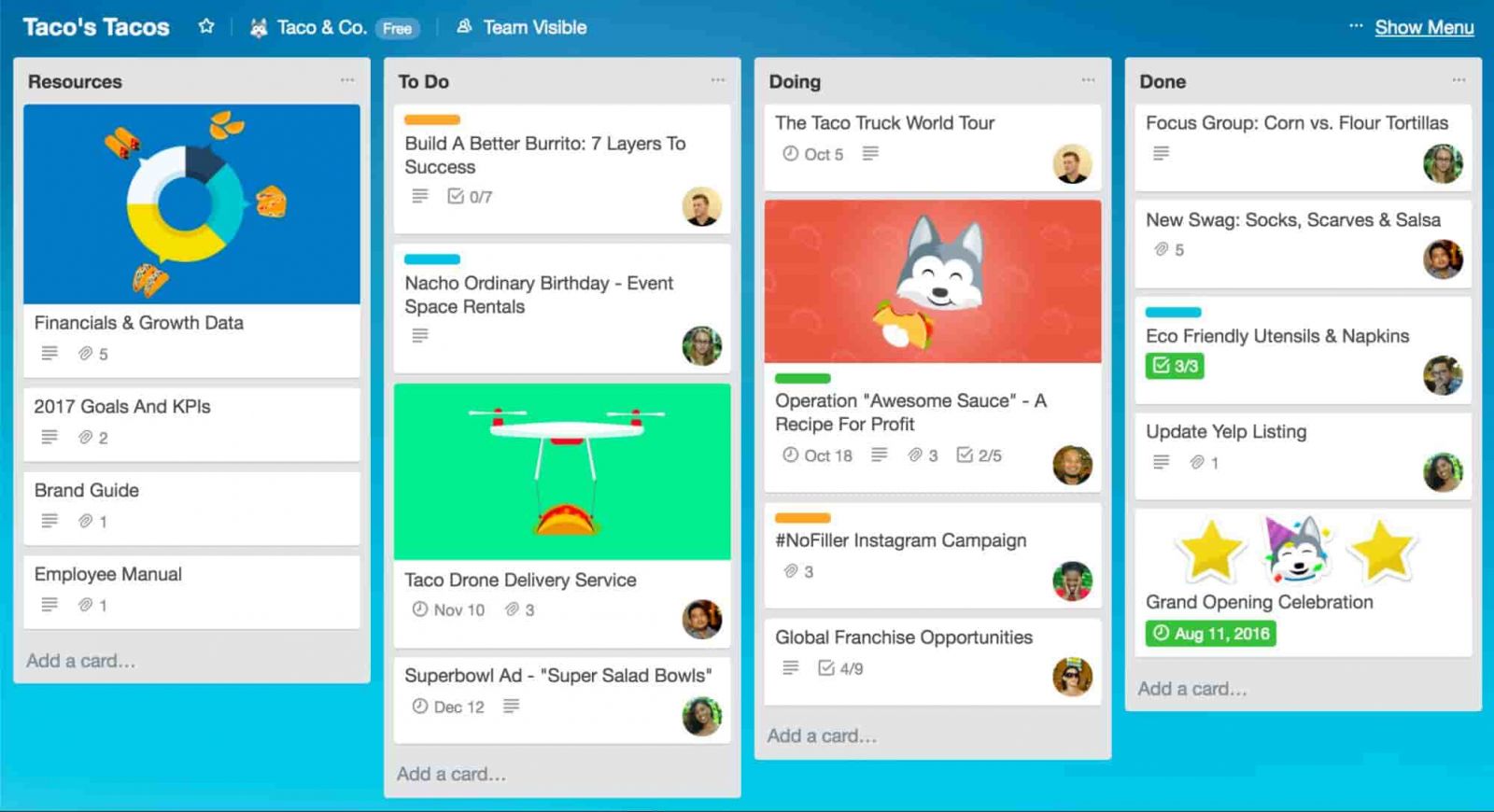 # Evernote
OS Platform: Mac, Windows, iOS, Android
Evernote is a note-taking app that's committed to collecting information from various scenes (e.g. books, libraries, classrooms, home, travel, mobile phones, computers, the Internet, etc.) through text, images, audio, web clips, and other different attachments. It will organize the information in the form of notebooks and bookmarks to create an index for searching. When your kids are getting homeschooling during COVID-19, Evernote will be a reliable tool to take study notes.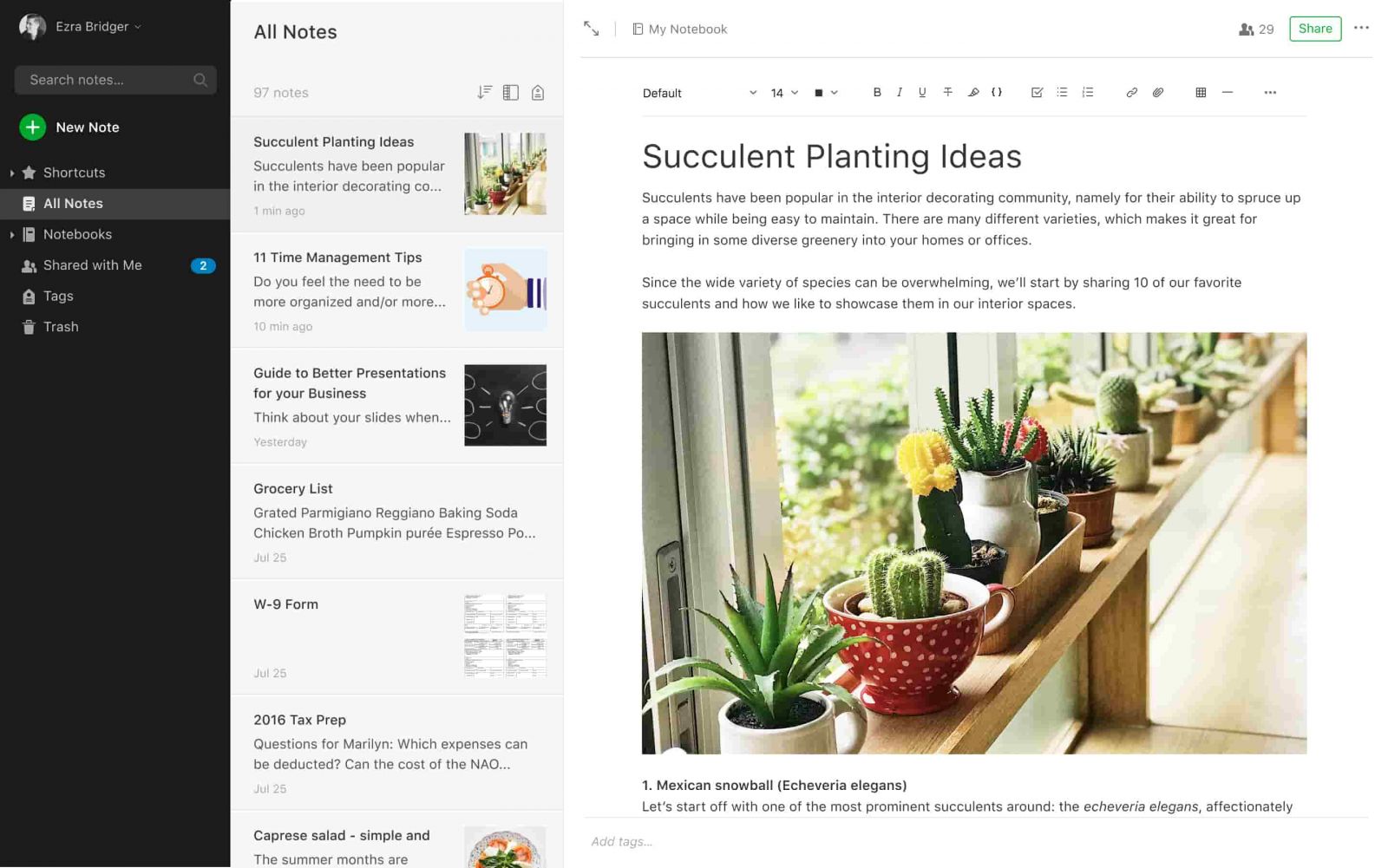 # Focus Booster
OS Platform: Web, Mac, Windows, iOS, Android
Focus Booster is a lightweight Pomodoro timer to adjust the lengths of kids' focus and break sessions. It allows students to increase study efficiency through the principle: Pomodoro technology uses a timer to interrupt the learning time at 25-minute intervals (called Pomodoro sessions), followed by 5-minute breaks. Time management is based on the theory that frequent breaks can enhance intelligence.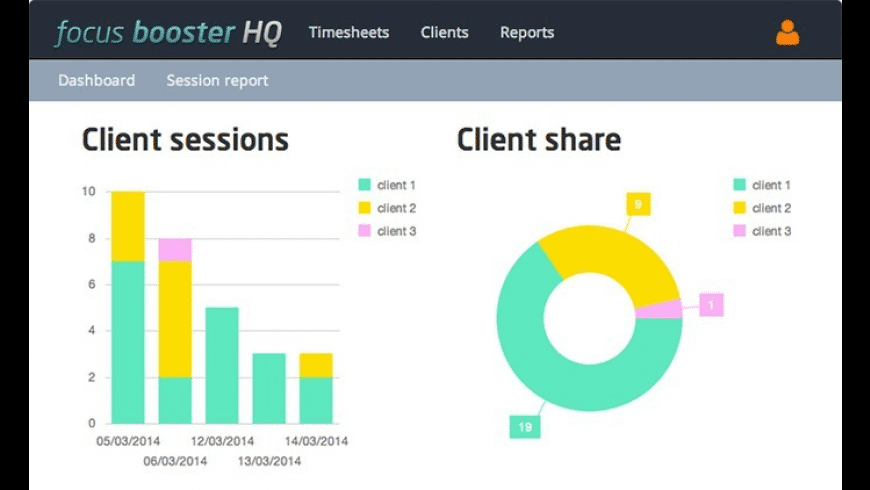 # Forest App
OS Platform: iOS/Android/Web
Forest is a popular productivity app similar to a Pomodoro application, aiming to beat phone addiction and stay focused on the task. It's helpful for students who are receiving homeschooling during COVID-19. Whenever children desire to have time to concentrate on study, they can plant a seed in Forest. The seed will slowly grow into a big tree. If kids can't resist the temptation to leave this app during this time, the lively little tree will wither and die.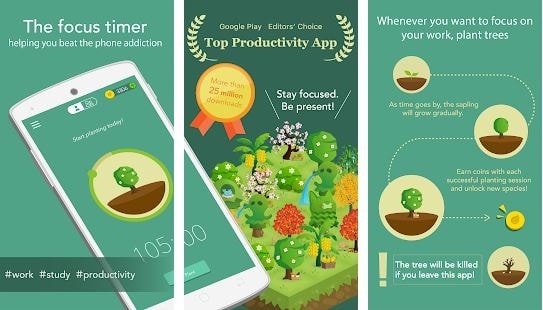 7 Resources (Educational Websites or Apps) for COVID-19 Homeschooling
# Childrenslibrary.org
International Children's Digital Library is a free and multicultural library that covers thousands of high-quality books from around the world in 55 languages, such as English, Arabic, Danish, German, Italian, Spanish, Farsi, and so forth.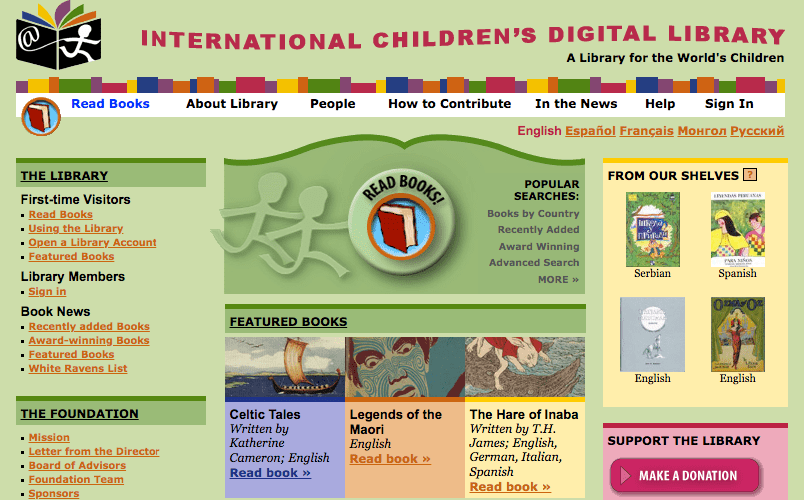 # Dictionary.com
Dictionary.com is the world's leading English dictionary to enrich your children's vocabulary. It offers over 2 million practical definitions, synonyms, antonyms, audio pronunciations, example sentences, etc. You can also download its app on iOS and Android.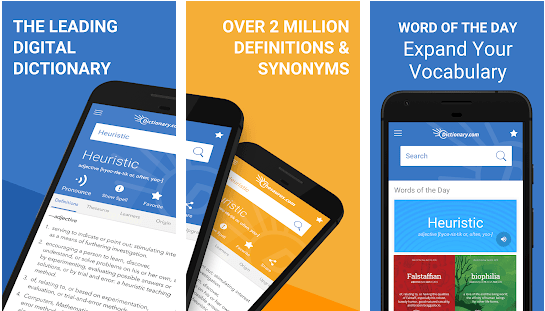 # Bamboolearning.com
Bamboo Learning is a brilliant platform for voice-powered education. It features 5 Alexa skills, including Bamboo Luminaries, Bamboo Books, Bamboo Math, Bamboo Music, and Highlights Storybooks from Bamboo. It's a trusted resource site for homeschooling during COVID-19.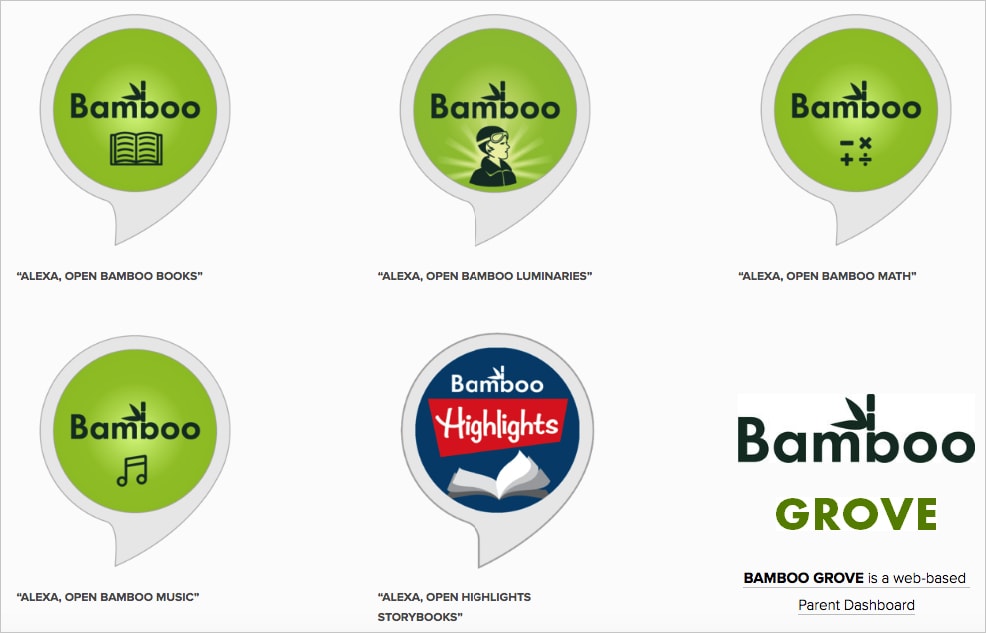 # Coursera.org
Coursera is an American education platform that partnerships with lots of top universities like Stanford and organizations. It offers massive open online courses (MOOCs), curriculum course study materials, specializations, and degrees. The Coursera app is available on iOS and Android.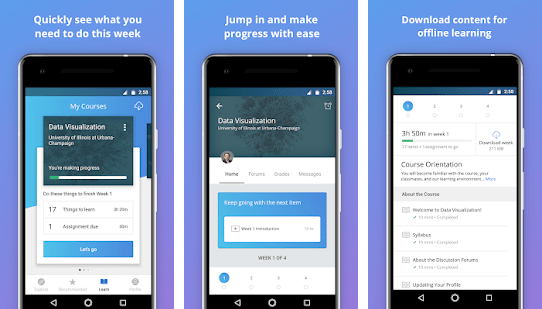 # Duolingo.com
Duolingo is a language-learning platform famous for its free game-like app (iOS, Android, Windows) and website. It brings several language courses for English speakers, such as Spanish, Chinese, German, Polish, Portuguese, Japanese, Czech, etc. It also boasts language courses for non-English speakers, so students from other countries can start homeschooling during COVID-19 as well.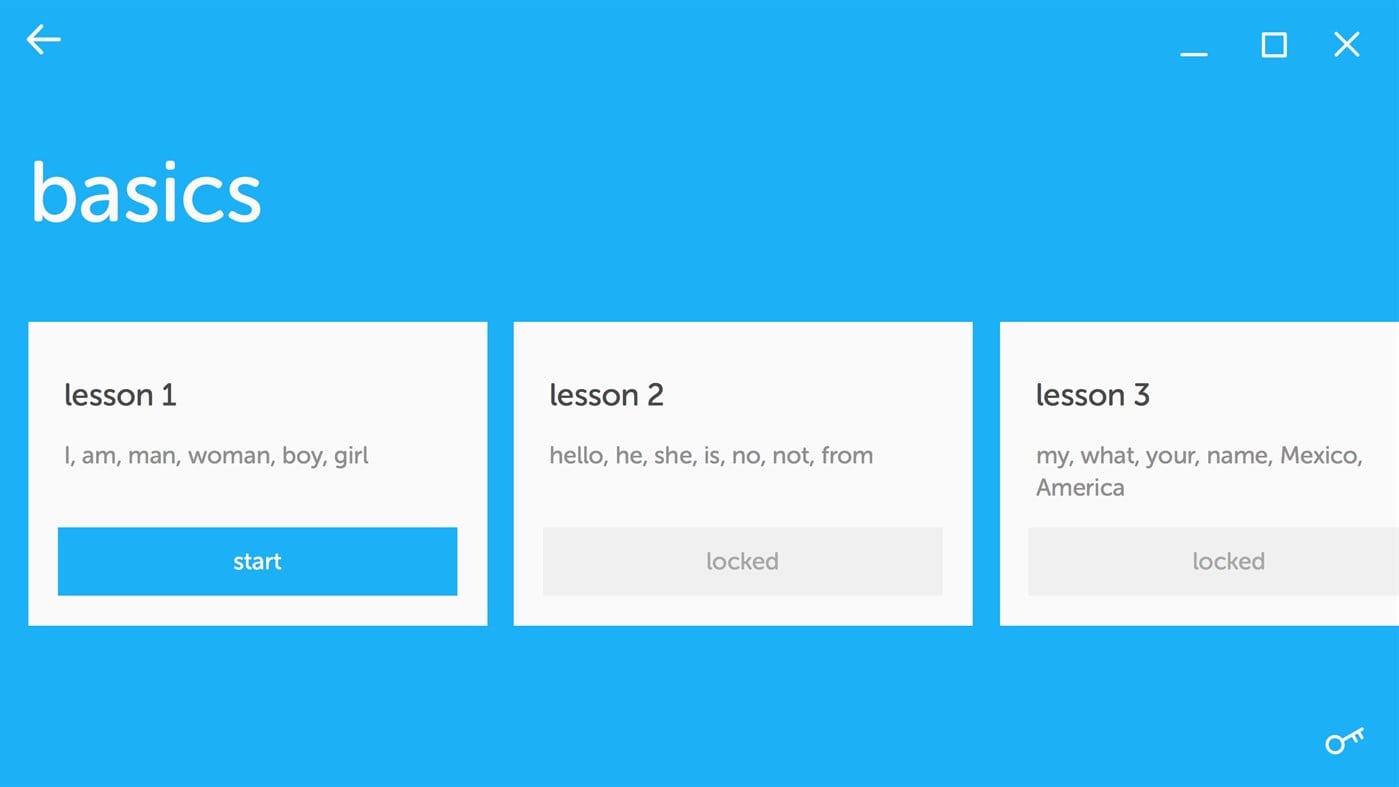 # Openculture.com
Open Culture is a free cultural & educational media website that provides a plethora of online courses, audiobooks, MOOCs, eBooks, movies, textbooks, language lessons, business lessons, and so on. Everyone can access the site and learn easily during the COVID-19 crisis.

# CK12.org
CK-12 Foundation is a non-profit organization that has an immense collection of wonderful online textbooks, exercises, flashcards, videos, inline questions, etc. It offers high-quality content in the STEM subjects like Science, Math, Physics, Photography, Social Studies, and more.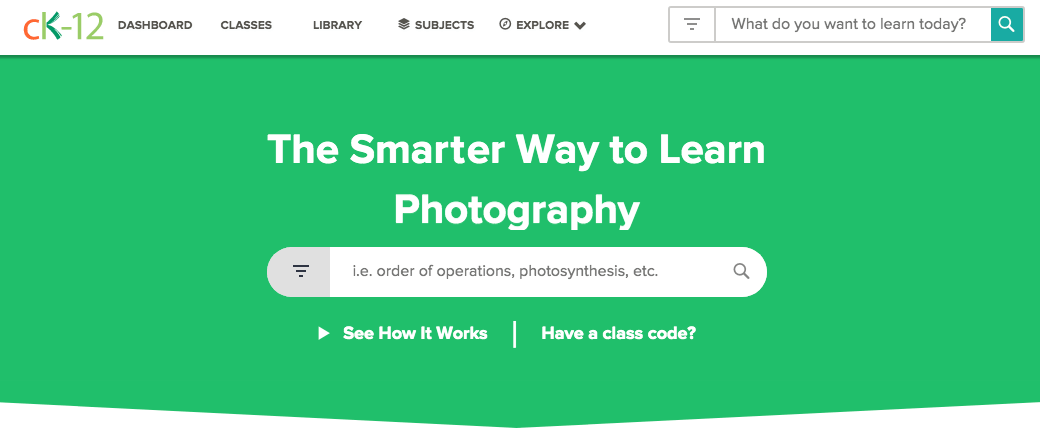 Conclusion
The spread of the coronavirus has brought certain influence to parents and students, but please keep a positive attitude and find its favorable factors. Children should continue to getting homeschooling during COVID-19 and solving some deep-seated problems for creating a better learning status and methods. Moreover, hope parents and children can establish a closer parent-child relationship through this special long holiday.