What people think of above all is Duplicate File Detective at the mere mention of duplicate file finder. Actually, there are so many duplicate file detective alternatives invented in the market, and what they can do isn't worse than the former, even better in some ways. Today, I will introduce five file duplicate finder for all of you, and I will teach you how to find duplicate files on Mac.
Five duplicate file detectives for Mac
#1: Cisdem Duplicate Finder
Cisdem Duplicate Finder will helps you to find duplicate files that have identical content and regardless of name, and it will feedback an easy-to-understand report which displays duplicate files to users. The program uses several ways to compare files, such as MD5 checksum, comparison by name, date, size, and even byte-by-byte comparison etc, which ensures 100% accuracy and will ensure you'll keep at least one instance of each duplicated item for sake of safety.

Free Download
This duplicate file finder for Mac can accurately find and remove any duplicate on your Mac regardless of the file type or location. You can use it to quickly and efficiently find duplicate music files, images, videos, documents, etc.
Note: Cisdem Duplicate Finder is also available for Windows PC.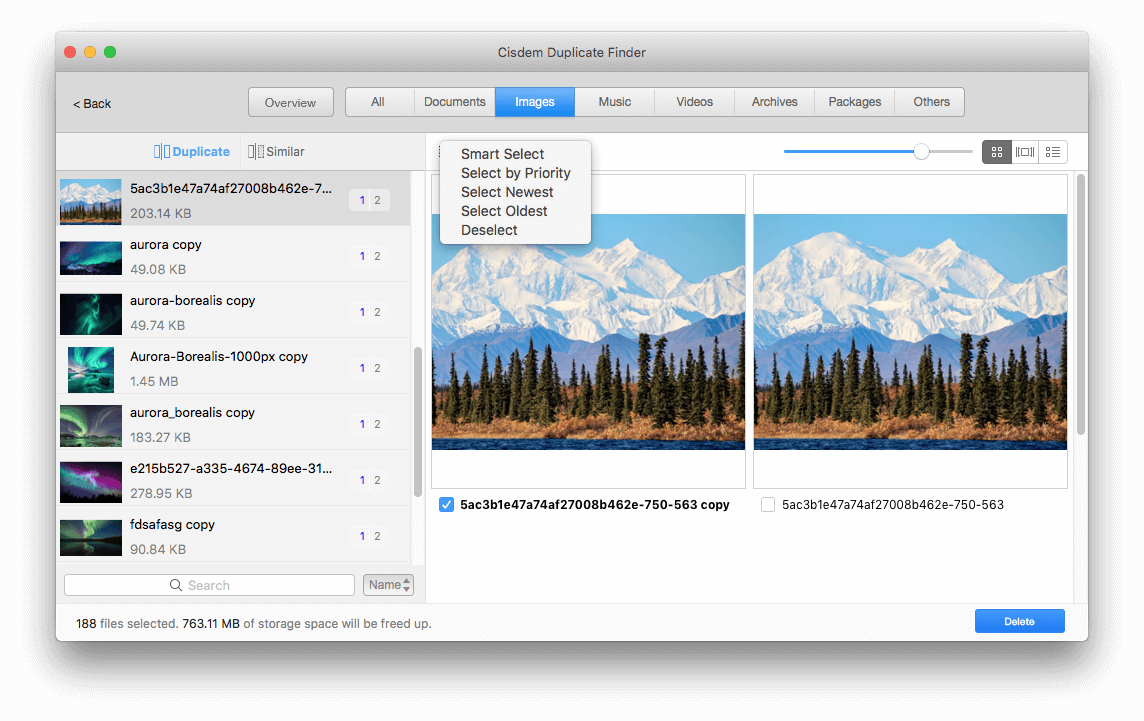 #2: DupeGuru Duplicate Finder
DupeGuru Duplicate Finder is a great duplicate file detective alternative to find duplicate files by scanning either filenames or contents on your Mac. Its fuzzy matching algorithm will help users find duplicate filenames efficiently.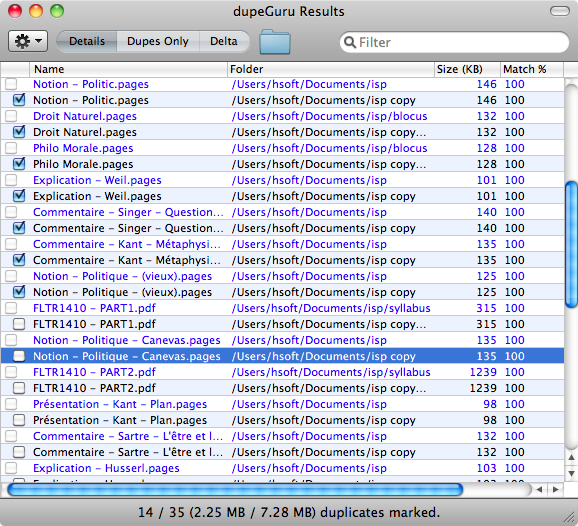 #3: Gemini Duplicate Finder
Gemini Duplicate Finder will get rid of duplicate files on your Mac quickly and smartly. And it is insanely well-designed, looks like a physical device and is impressively animated. Surely, the operation of Gemini is incredibly simple, but it might be just a little TOO simple for some people, as there are not a lot of options to allow things like setting up folders you'd like excluded from results.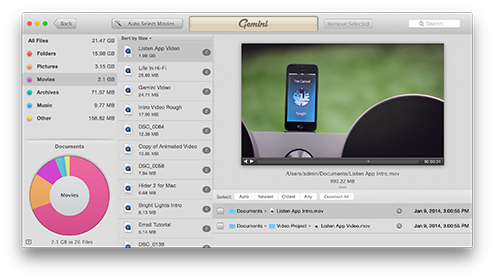 #4: Easy Duplicate Finder
Easy Duplicate Finder is another powerful duplicate file detective alternative, whether to find or remove duplicate files. What you should do is just dragging & dropping folders into the it and start the scan, which makes deleting duplicate files easy and fun. Certainly, powerful features mean that the price of it is expensive.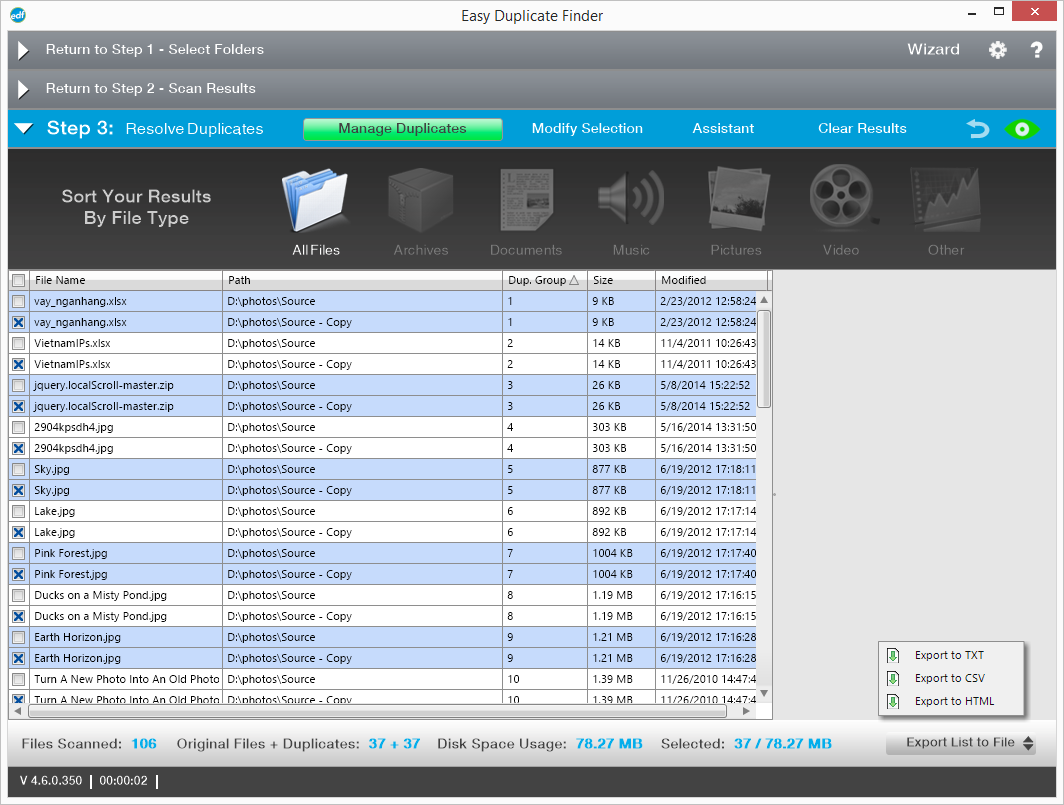 #5: Araxis Find Duplicate Files
Araxis Find Duplicate Files is a tool to find & manage files with duplicate content, regardless of name. It can quickly and robustly identify files with duplicate content and supply some solutions for users.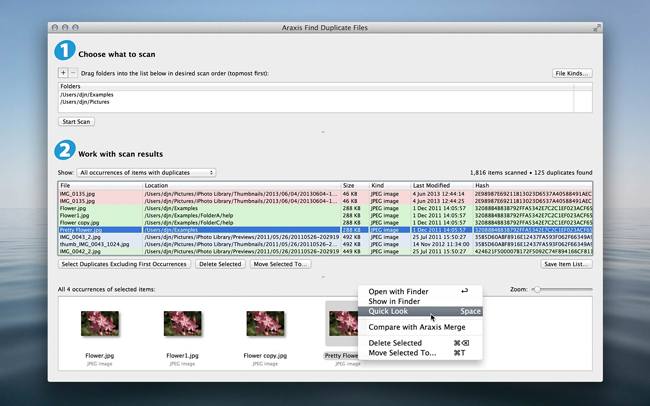 How to find duplicate files on Mac?
After choosing a suitable duplicate files finder, the next thing to do is find and delete duplicate files. How to find duplicate files on Mac? This only needs several steps. More details, you can click "How to Find Duplicate Files on Mac" to consult this article. You can also download Cisdem Duplicate Finder to try and see how many duplicates found.

Rosa has worked in Mac software industry for more than eight years. She believes that the purpose of software is to make life better and work more productively. In addition to writing, Rosa is also an avid runner.