A vCard (also known as VCF) is a file that stores the information of one or multiple contacts. Sometimes, you need to export contacts from places like Outlook to vCard so that you can use the contacts in places like iCloud and Mac's Contacts app. This article will show you how to easily export Outlook contacts to vCard on Mac.
The Best App to Export Outlook Contacts to VCF
Support contacts from various places: Outlook.com, iCloud, Mac, Gmail, etc.
Let you transfer contacts between supported places in a click
Directly export (or convert) contacts to 8 formats: VCF, Excel, CSV, etc.
Import contacts from vCard and CSV files
Let you easily view, search, edit, group, tag, share, print, and sync contacts
Find and remove/merge duplicate contacts
Let you backup/restore contacts in a click
Easy to use and powerful
Customizable, letting you take control
Compatible with macOS 10.11 or later

Free Download
How to export Outlook contacts to vCard on Mac
Outlook for Mac is an email client app for Mac developed by Microsoft. There are different versions, such as Outlook for Microsoft 365 for Mac, Outlook 2021 for Mac, Outlook 2019 for Mac and Outlook 2016 for Mac.
In Outlook on your Mac, you will find that there is an Export tool to export contacts. However, this tool will export your contacts to an archive file in the OLM format. There is no option to export contacts to vCard.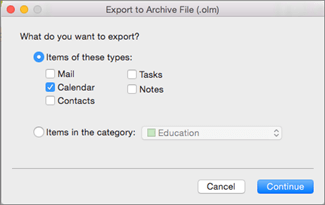 Don't worry. There is actually a native method to effortlessly export contacts to the format you need.
1. In Outlook on your Mac, go to the People window by clicking the People icon in the bottom left corner.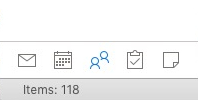 2. Create a new folder on your Mac, for example, on Desktop.
3. To export multiple Outlook contacts to vCard, select them in the People window. To export all contacts, select them all.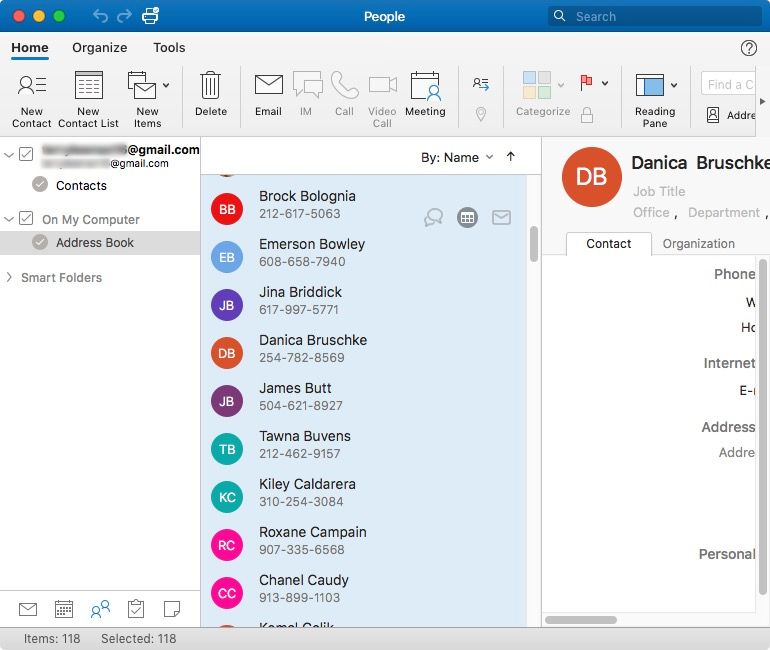 4. Drag the selected Outlook contacts into the newly created folder.
Now your Outlook contacts are exported as individual VCF files.
If this method isn't available or doesn't work for you, try exporting contacts to OLM and then converting OLM to vCard.
How to export Outlook.com contacts to vCard on Mac
In addition to Outlook the email client app, there is Outlook the email service. Your Outlook.com account allows you to export contacts, but there is only one export format, namely CSV. If you need a VCF file, then a conversion is required.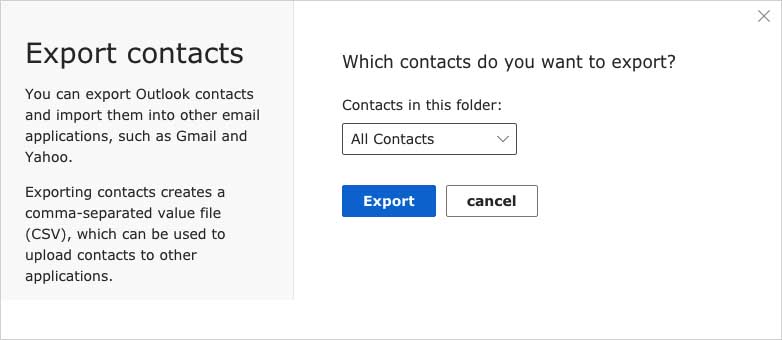 Here's the good news. With Cisdem ContactsMate, you can directly get the job done without conversion.
ContactsMate is the best contact manager for Mac. It works with contacts from various sources such as Mac, Outlook.com, iCloud and Google Contacts and allows you to directly export contacts from a supported source to vCard (and seven other formats).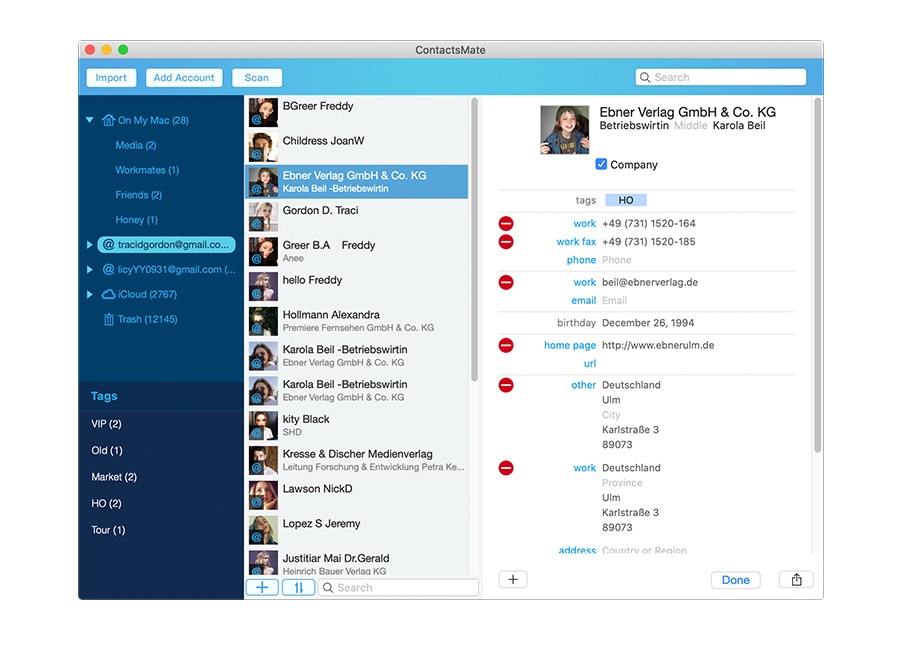 1. Download and install ContactsMate. Open it.

Free Download
2. Choose Add Account in the toolbar.
3. In the Internet Accounts window that appears, choose Exchange. Sign in with your Outlook account.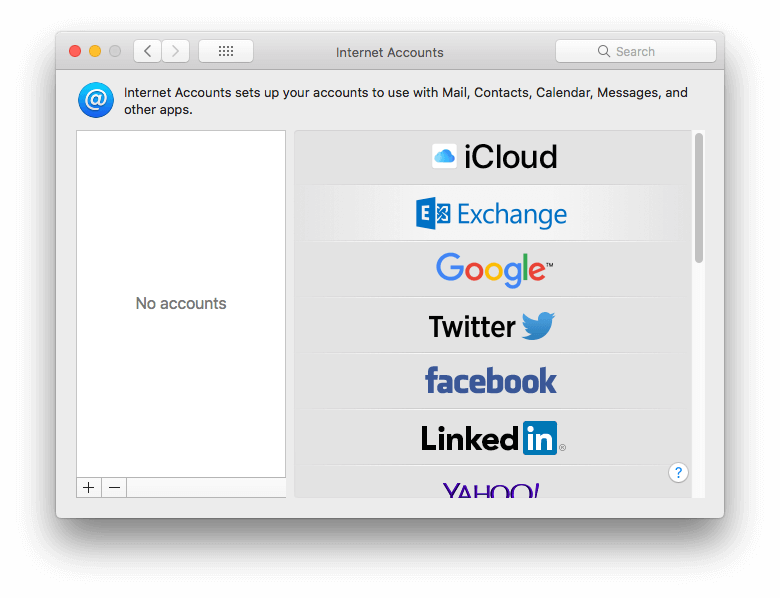 4. Select the Contacts checkbox.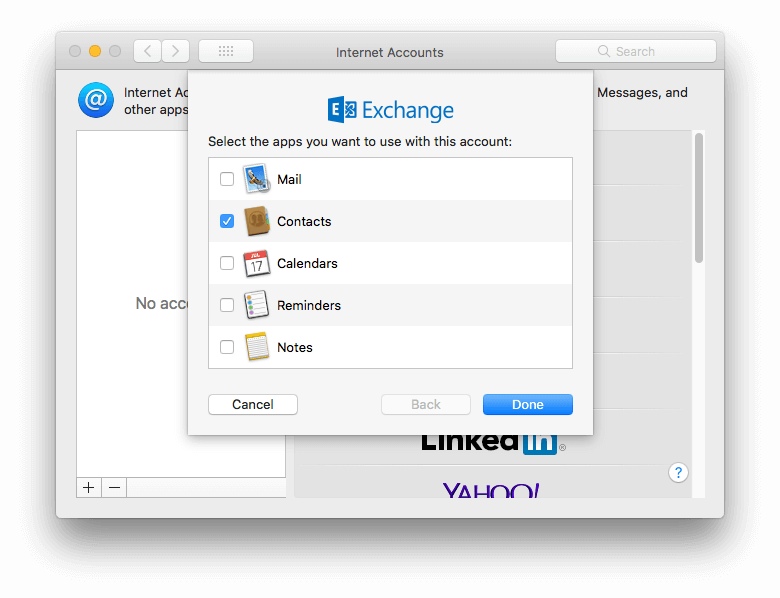 5. In ContactsMate, click the refresh icon
next to the Updated contacts detected message. Now all your Outlook contacts are synced.
6. Control-click Exchange in the left sidebar and choose Export.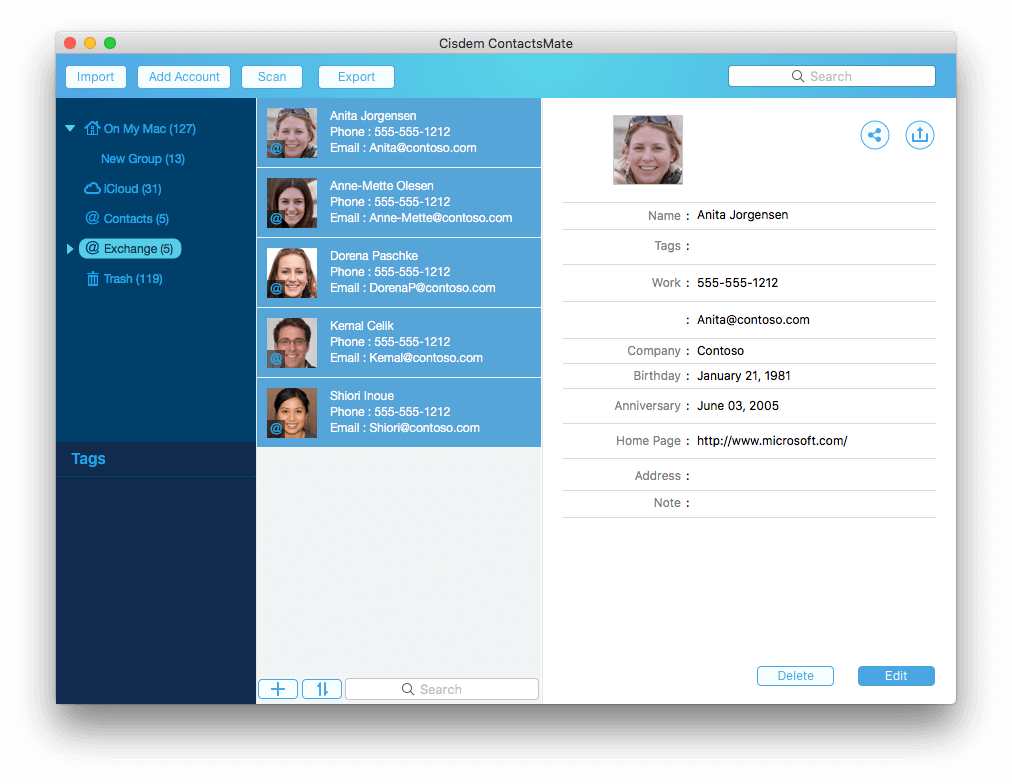 7. In the Format dropdown list that appears, choose vCard and click Save.
Now your Outlook contacts are exported to a VCF file.
Conclusion
If you want to backup your Outlook contacts, it's good idea to save them as vCard. vCard is a great format for storing contact information and is particularly compatible with Apple devices such as Mac. This article describes two easy ways to export Outlook contacts to vCard. I hope it's helpful.

Peter has always had great enthusiasm for writing, programming and web development. He likes writing about software and technology, his works are featured on some tech blogs or forums like Tom's Hardware, CNET, etc.