Backing up your iPhone to iCloud or iTunes is a good idea to prevent data loss. But when you upgrade phones, you might end up with multiple old backups, including ones you no longer need and they still occupy the precious storage. In the guide, we will show you how to delete old iPhone backups from iTunes and iCloud.
How to Delete Old iPhone Backups from iCloud
As we all know, iCloud offers only 5GB free storage for us to backup iOS data and the storage can be quickly used up especially when you have multiple iOS devices. When you need more space in iCloud, you have to pay for a larger storage plan every month. So why not check and delete old iPhone backups from iCloud to reclaim iCloud storage before you pay anything?
Method 1. How to delete old iCloud backups on iPhone or iPad
1. Open the Settings app on your iPhone.
2. Tap on your Apple ID right at the top. It should be the name you used to sign up for an Apple ID.
3. Tap on iCloud and click Manage Storage.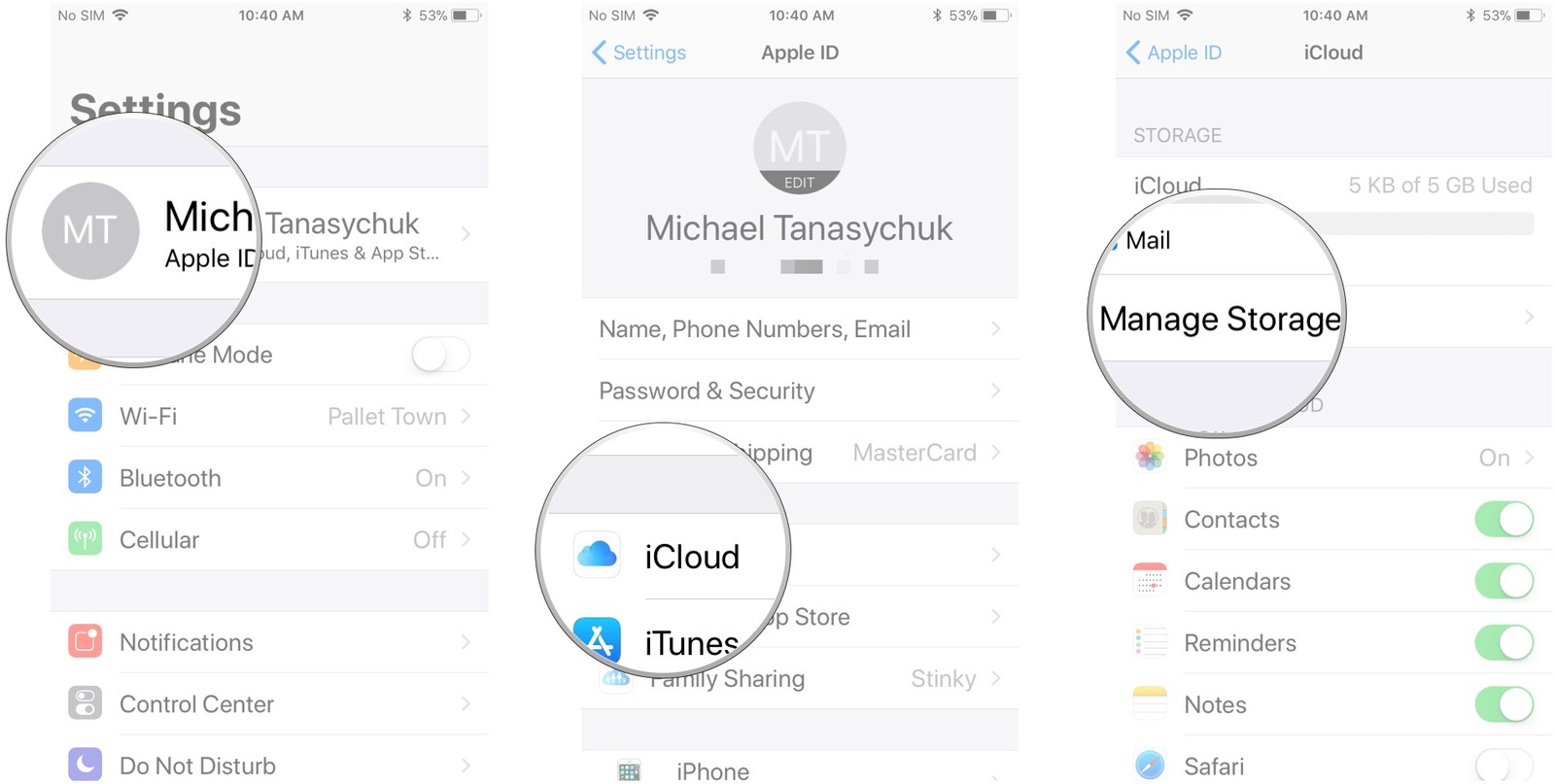 4. Tap Backup and choose the device whose backup you want to delete.
5. Scroll down to the bottom to tap Delete Backup.
6. Tap Turn Off & Delete to confirm.
Method 2. How to delete iPhone iCloud backups on your Mac
1. Launch System Preferences and click iCloud.
2. Sign in with your iCloud ID and password if prompted.
3. Click "Manage..." at the bottom right corner of the window.
4. A new window will pop up and click Backups on the left column.
5. Select the backup you want to delete and tap on "Delete" on the bottom.
6. Click Delete in the pop-up to confirm. You can also repeat the steps to delete old iPhone backups from iCloud.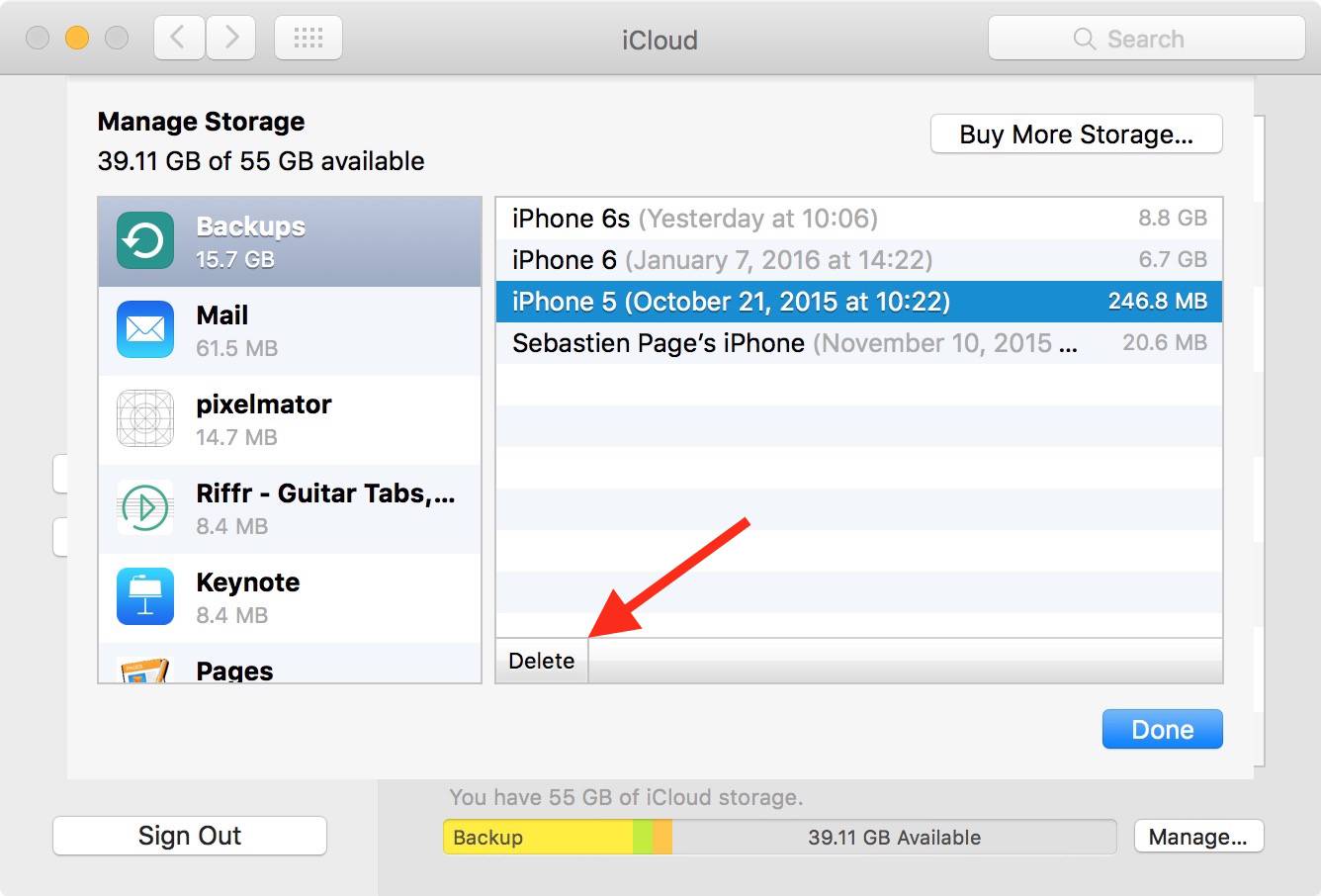 How to Delete Old iPhone Backups in iTunes
If you use iTunes instead of iCloud to backup your iPhone, the backup file will be stored somewhere on your computer like Mac and PC. Before we show you how to delete old iPhone backups in iTunes from your computer, you'd better view the files in the iTunes backup to make sure they are no longer needed.
To view the contents of each iTunes backup, an iPhone data recovery tool like FoneLab iPhone Recovery can help you. It is an iPhone backup extractor that can extract files like messages, contacts, photos, voice memos, videos, and reminders from your iTunes backup. It is free for you to view iTunes backups.
Download and install FoneLab iPhone Data Recovery on Mac or Windows.
Free Download Free Download
Open FoneLab iPhone Recovery and select "Recover from iTunes Backup File".
Select one of the iTunes backups of your iOS devices and hit "Start Scan" to scan.
After scanning, click each file to preview. Find the ones you need, select them and hit "Recover" to save them on Mac. Then you can feel free to delete old iPhone backups in iTunes.
By the way, if you accidentally delete files from iPhone without backups, you can also try this iPhone data recovery tool to recover deleted or lost files from iPhone and other iOS devices. And for Windows users who want to view contents of iTunes backup, you can try 7thShare iPhone Data Recovery.
Steps to delete old iPhone backups in iTunes
1. Open iTunes on your computer. If you are a Mac user, go to iTunes > Preferences in the menu bar. If you're on a Windows PC, go to Edit > Preferences.
2. Navigate to the Devices tab and you will now see a list of all the backup files that have been stored on your computer, from all devices synced with your iTunes account.
3. Select the old iPhone backup you want to delete. If you have several backups, you can hover the mouse pointer over the backup to see more details.
4. Click the Delete Backup button. Click Delete to confirm if a pop up windows asking you to confirm to delete the backup. And then the old iTunes backup file has now been deleted from your computer.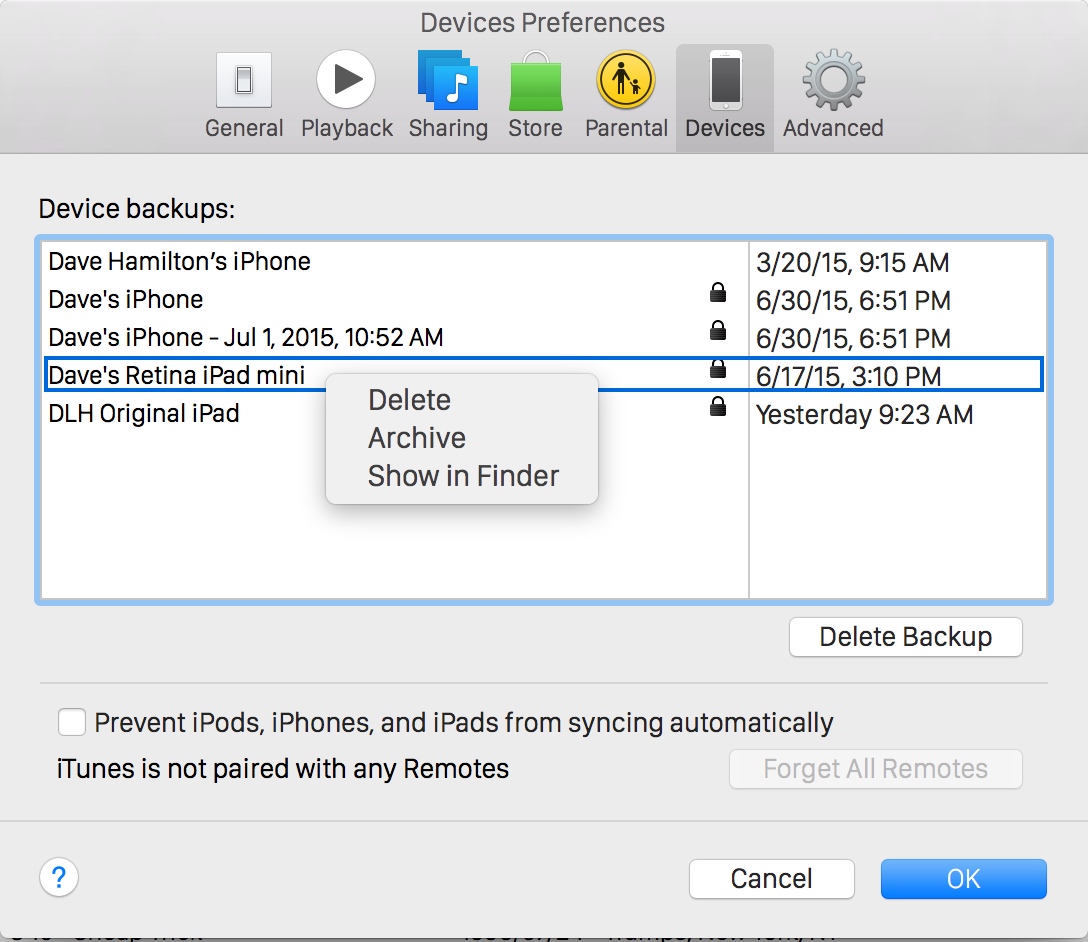 More info:
You can also locate the iTunes backups on your computers and copy the entire folder to other places, like an external drive or network-storage location.
For Mac users, go to ~/Library/Application Support/MobileSync/Backup/.
For Windows users, go to \Users\(username)\AppData\Roaming\Apple Computer\MobileSync\Backup\.
After following above guides to delete old iPhone backups you no longer need, now you have much more space for new backups. If you don't have the right backups to restore after losing important files from iPhone, you can also try FoneLab iPhone Data Recovery to get them back directly from the device. Try it for free below!

Free Download

Free Download