Apple's iPad Pro 10.5 was announced at WWDC 2017. Coming with a 10.5-inch display perfect for use with a virtual keyboard for input and powered by iOS 11 and A10X Fusion chip, this new iPad Pro model can be a powerful and versatile computing platform for both entertainment and work. We can finally get some REAL work down on iPad! Hey, wait a second. What if we lose our work files on iPad Pro? Is there a safe and efficient iPad Pro data recovery solution just as we have for PC and Mac? There surely is!
With iPad Pro 10.5, We Are Less Able to Afford to Lose Our iPad Data
Supported by the most advanced and sophisticated mobile operating system and A10X Fusion chip with 64-bit architecture and 6 cores, the latest version of iPad Pro can be more capable than laptops. The combination of advanced hardware and powerful operating system allows it to be perfect for work and business purposes. However, is it a good idea to keep our work related files on iPad Pro? Losing favorite music and videos on it could make us upset. Losing work documents would be catastrophic!
Suppose you are a designer who are excited about the announcement of the new model of 10.5-inch iPad Pro at WWDC 2017 and the release of the iPad version of Affinity Photo, a powerful image editing software. Using Affinity Photo on iPad Pro makes you more productive and flexible at work, so you use iPad Pro as your preferred workstation. What would happen if you lose your unfinished works on it by accident? Are they gone for good? Don't worry. The iPad Pro data recovery software can help.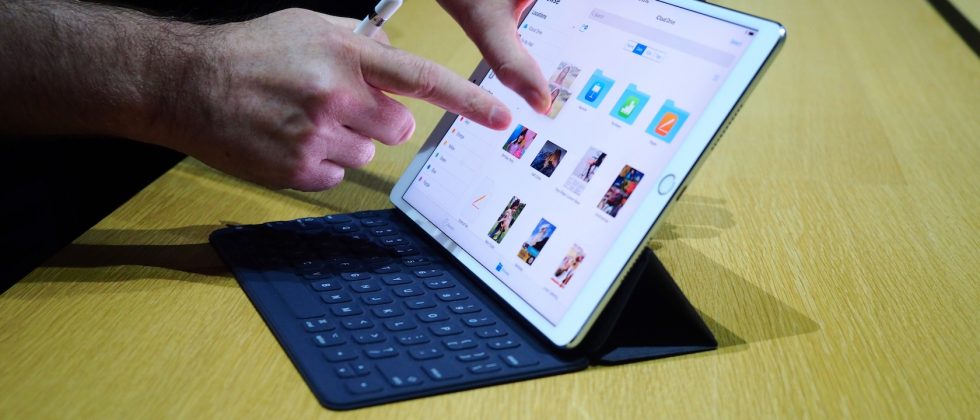 How to Recover Lost Data on Your iPad Pro
Most of us have the misfortune of losing photos and important documents due to accident deletion or hard drive fail. What if it happen to our iPad Pro instead of PC? Data loss on iPad can be caused by accidental deletion, iOS upgrade, device damage and other reasons. Luckily, data recovery software can help.
iPad Pro Data Recovery for Mac
iPhone Recovery is a powerful iPad data recovery for Mac, supporting all iOS devices including iPhone series, iPad series and iPod series.

Free Download
Why Choose Cisdem
The software is a perfect solution for iPad data retrieval without backup and allows users to get back all the deleted or lost videos, photos, voice memos, reminders and other data. The retrieval is efficient and safe without any loss or damage. It is easy and safe to use with a neat, user-friendly interface.
- Easy and safe to use
Recover the lost items on your iPad Pro losslessly with only a few clicks.
- Great efficiency
Fast scanning speed and the file filter feature allow you to quickly pinpoint the targeted files and get them retrieved as effectively as possible.
- Highly versatile
The tool can recover lost files of different types such as video, audio, bookmarks and notes on various iOS devices.
How It Works
Step 1. Install and Connect
Download this Cisdem iPhoneRecovery for Mac (which supports macOS 10.9 +), install the software and run it. Connect your iPad Pro via USB to get started. For those who are new to the application, the wizard will lead them thought the steps in detail.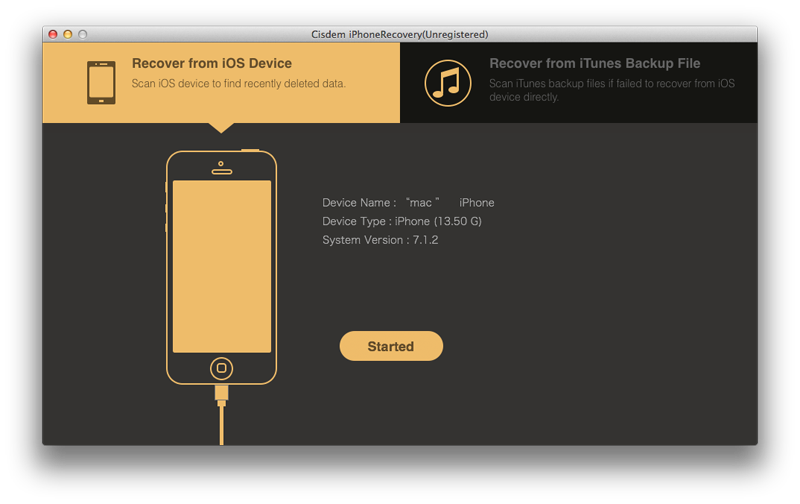 Step 2. Scan
One of the greatest things about this iPad data recovery software is the fast scanning. It only takes a few seconds or minutes, depending on the storage size. You will find the recoverable files listed in Photos, Videos, Notes and other categories. To make things easier, there is a search box where you can input keywords to quickly find specific files.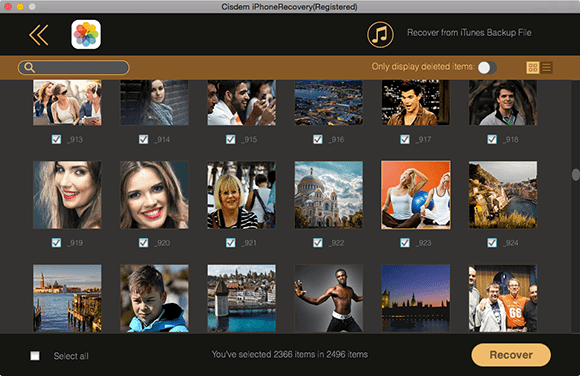 Step 3. Recover
Just select the files you want to recover and hit the Recover button. It's that simple! Features such as File Filter and Export Data makes this software efficient and powerful. The important family photos, business presentations and files on your iPad won't be gone for good due to mistaken operations. If you are a Mac user, as long as you choose Cisdem iPad Pro data recovery tool, your data will always be there safe from any loss.
iPad Pro Data Recovery for Windows
EaseUS iPad Data Recovery (nofollow) is an excellent iPad data recovery tool for Windows users. It is easy to use and is efficient in getting lost files back.
Why Choose EaseUS
It allows you to retrieve all your lost, photos, songs, videos and notes. The interface is designed to be simple and neat, making this recovery tool very user friendly.
How It Works
Step 1. Install and launch the program on your computer. Get your iPad Pro connected to PC.
Step 2. Click Scan to scanning items on your iPad. You can pause or stop scanning at any time.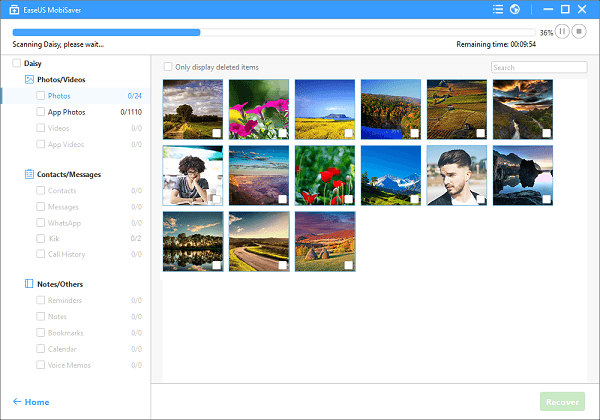 Step 3. Choose the files that you want to get restored and click Recover to get them back.
Conclusion
When it comes to iPad, we considered the device is great for entertainment, but not for work. However, things change with Apple's announcement of the latest 10.5-inch iPad Pro which is designed for both leisure and work. If you use iPad Pro a lot for work, data safety will be one of your top concerns. With powerful iPad Pro data recovery software, all your lost or accidentally deleted data can be recovered without any loss.

Jose specializes in reviews, how-to guides, top lists, etc. on PDF, data recovery and multi-media. On his spare time, he likes to travel or challenge some extreme sports.