Now, the whole world is under the attack of COVID-19, which is extremely contagious. To fight COVID-19, most of countries have carried out regulatory plans to keep distance both in work and life. A great part of global citizens are now working from home, trying to keep everything on the right track as much as possible.
However, it is not easy to work from home and stay productive, since there are so many distractions in your home. Here for those who need to work from home during COVID-19 fight, we share some practical tips and tools to keep you and your work organized.
Focus on Work, Boost Productivity
Block distractive or inappropriate websites
Temporarily or permanently block websites
Lock apps (such as WhatsApp) to protect privacy or stay focused
Protect your work from unauthorized checking
High security
Easy to use
Available for Mac & Windows PC

Free Download
macOS 10.12 or later

Free Download
Windows 11/10/8/7
Pros and Cons of COVID-19 Work from Home
For people who are going to undergo several-week or several-month remote work but have never experienced this before, it's better to have a basic understanding about its pros and cons, so you can plan ahead and prepare well psychologically.
Advantages:
Save a lot of time on commuting;
Cut your cost for traffic/food or others when work outside home;
Work flexibly;
More time and chance to accompany family members;
Create a workplace to your own favors;
Disadvantages:
Can be easily distracted by others;
Less communications with colleague, decrease productivity;
Feel isolated sometimes;
Get no improvement in expertise due to lack of training lessons and skills;
Move around to have stretches;
10 Tips to Stay Relaxed Yet Productive When COVID-19 Work from Home
COVID-19 has a tremendous and adverse impact on global, we have input countless hands and money into the COVID-19 fight, though we are still facing a severe situation, we have to be positive and relaxed psychosocially, trying our best to keep our personal duty in control and play own part in the place where we are.
To work with high productivity even from home during COVID-19, here we share 10 tips as following.
#1 Create a workplace
It is not a good idea to mix your life and work, to separate these 2, you can choose a room and create a comfortable workplace as you need, putting together all the necessities for your work and keeping in good order. Once you step into this room, you feel like staying in your personal office and prepare yourself for a new workday.
#2 Work in a fixed time period
Set alarms and work in a fixed time period, especially work at the time when you feel energetic and fresh, don't procrastinate until the deadline of a specific task.
#3 Dress for work (Ritualize work)
If you still feel strange or uneasy to work from home during COVID-19, ritualize your work routine, dress and wear makeups for your work just as the way you do before COVID-19 quarantine starts, get a coffee or anything that make you relax as always. This will help you mentally fit into a new remote work mode faster and better.
#4 Make plans
Get a lot of workload in hand and feel every piece of your work is in chaos? Make plans, put big/important job on the top of your plan, and place small/unnecessary jobs down on your plan. Do one by one and tick off one by one.
#5 Communicate with colleagues
Communicated is required to make sure your job is done right, especially when you are engaging in a team project. Communications and timely follows-up will keep your project process in the right orientation. In addition, communications intensify the connection between you and your colleague, the community, the society and the whole world.
#6 Take breaks
It is wise to take breaks when you feel exhausted in front of stacks of work. Take a deep breath and empty yourself for a moment. Recover yourself during the breaks, instead of working like a horse but going nowhere.
#7 Reward yourself
It's never easy to stay organized and productive all the time when working from home, make plans and set goals in advance, if you make it, reward yourself a drink or food or any gift you are eager for.
#8 Keep healthy
Always build a good body and prepare yourself physically for any challenges in your life or work. Even working from home during COVID-19, sleep and get up on a scheduled time, make you biological clock work. Take dinners on time and move around your house to take stretches as much as possible.
#9 Avoid panic buying
We may be facing different shortage of supplies, but don't panic. Yes, we have been watching people flooding into supermarkets to buy a lot of stuff, some of them are really unnecessary, even queer. Before placing orders or paying, give a 2nd thought to make sure if you really need them and cannot live without them during COVID-19 pandemic.
#10 Cook a lot
Cooking yourself cannot only keep you eating healthy, but also bring joy of labor, even extend your love to your family members. Cooking is the best way to help us enjoy real but ordinary days.
To work from home, it's highly likely that we will work on large-screen devices, like a Mac or Windows PC. If you want to boost your productivity, you will need tools.
#1 Kaspersky Anti-Virus
To work from home on your personal computer, high-class protection for your device is needed. We may need to review dozens of webpages each day, which greatly increase the potential risks of a virus attack. To protect your privacy and work, we need a anti-virus tool like Kaspersky.
Kaspersky has an excellent antivirus engine, which protect your device even from undiscovered risks. Its smart and fast scans will remove all the potential risks, also its Internet security with intelligent firewall will guard you when surfing online.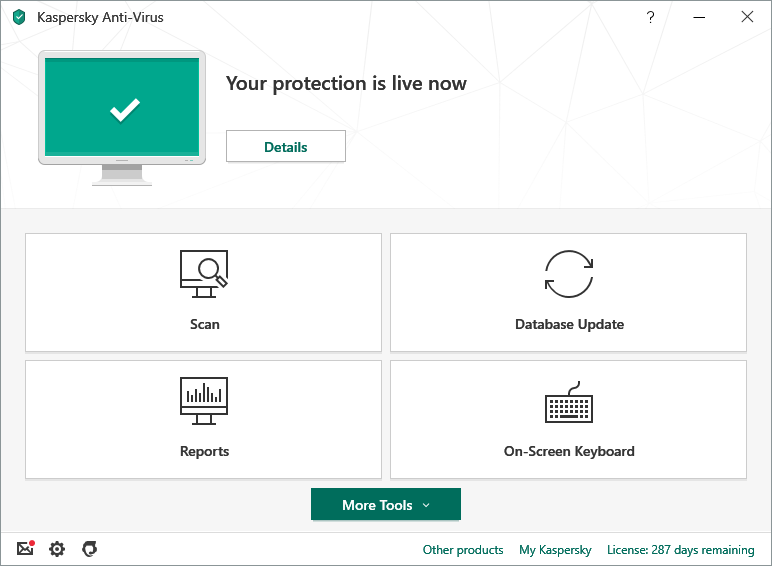 #2 Asana
For people who participate in a team project, a project management tool may be of great use, it will cast an overall look into the whole project, and make sure every part of the project is undergoing as scheduled.
Asana is powerful project management tool to smoothen team exchanges and collaboration. It can build project plans with timeline, coordinate tasks and push for deadlines, even it is capable of putting emails, files, tickers and so on to one place.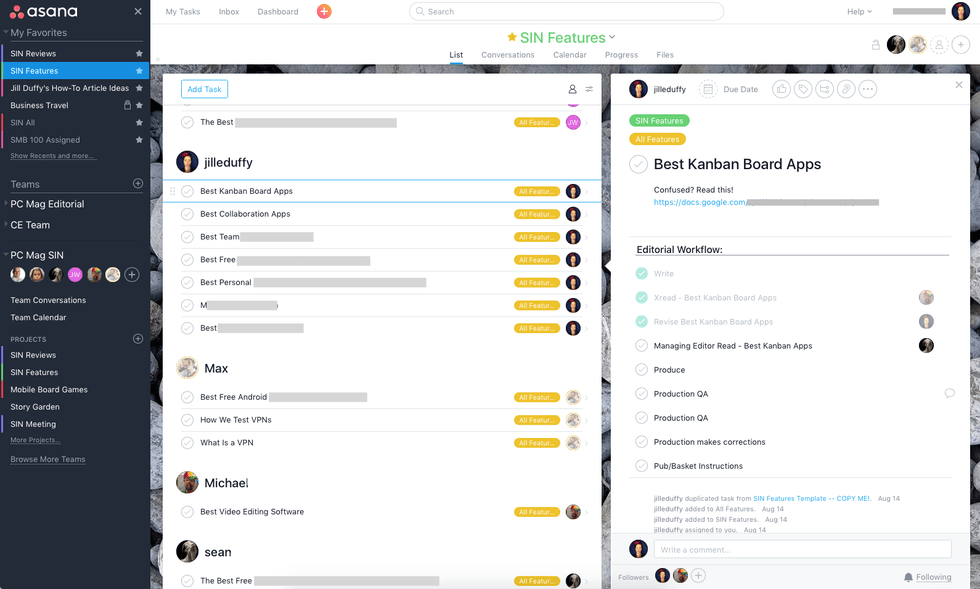 #3 AppCrypt
Cannot focus on your work and waste a lot of time on visiting irrelevant websites or apps, find a tool to temporarily or permanently block these websites or apps.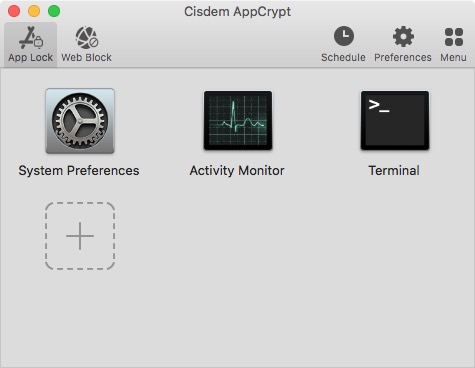 Cisdem AppCrypt is an easy-to-use application to block distracting websites or app, you can block certain websites in Chrome or Safari etc., also you can lock apps to protect your privacy or stop you using them during work. It allows users to set a time schedule for blocking.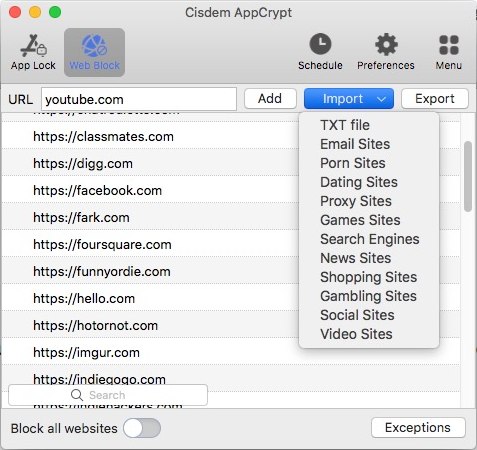 #4 todoist
A workday is always filled with all kinds of big or small tasks. How to make things in good order and hit the deadline? We will need a to-do-list tool.
Todoist is a popular task management program to create, track, share the workload, so you will have a good understanding about your undertaking tasks and upcoming tasks, prepare yourself for the whole workday without missing any important things.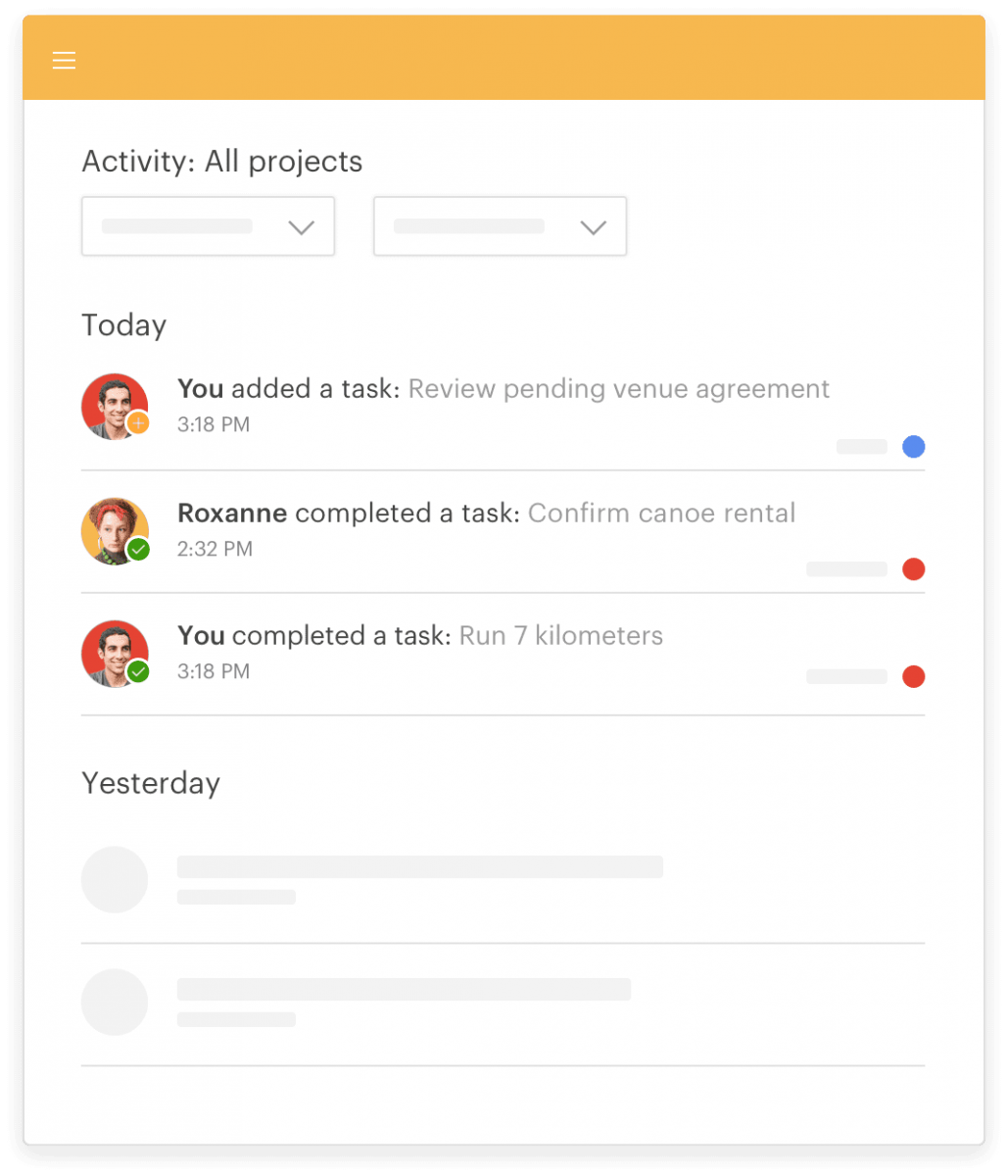 #5 Evernote
Perhaps your work requires you have a sharp sense about the trends in your filed, you have to collect a lot of useful information and utilize them into your work. So, you will have to take notes, put them in the same place for later use. Then a note-taking application is all what you need.
Evernote is quite popular among students, now the popularity has expanded among office workers. It can take, capture, organize and share notes in Text or image files at anytime anywhere. Impressively, the search function will fast locate the notes whenever you need them. In addition, if you rush time and only allowed to take a picture of the resource, you can use its OCR feature to make these pictures into editable texts.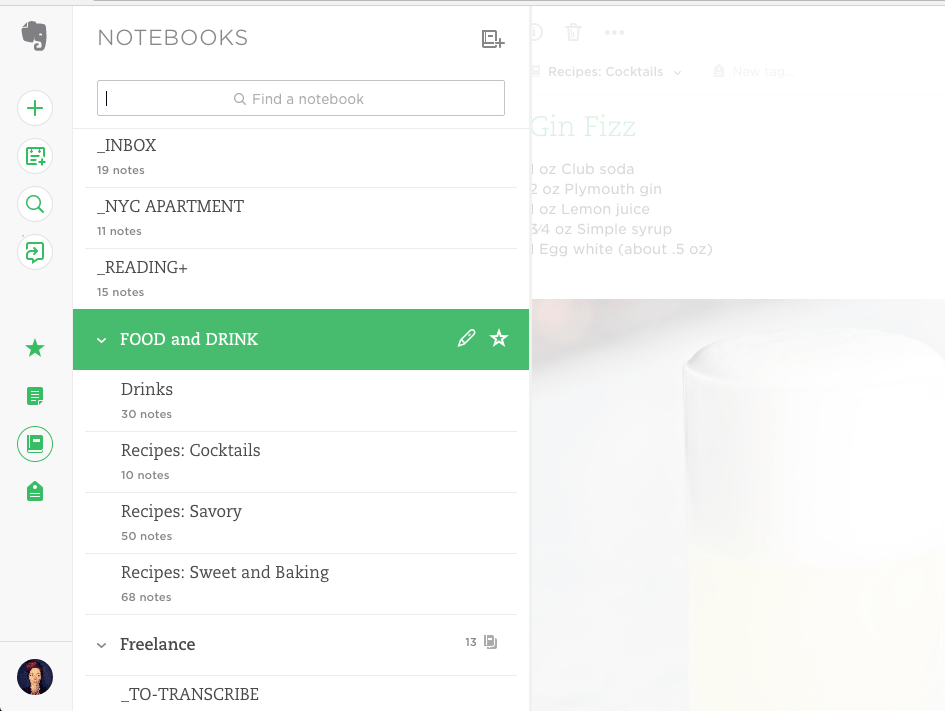 #6 LastPass
To go through our workflow for a day, we may need to login into different accounts. Some webs can remember your accounts, while some webs cannot. In this case, a password manager will greatly cut your time on inputting account name and password.
LastPass is a tool to remember all your password across different platforms, also, it can creates strong password to protect your account.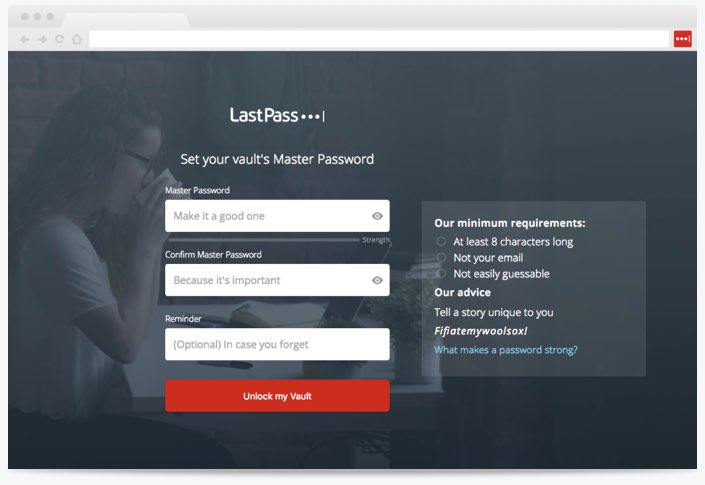 #7 Data Recovery
Working from home during COVID-19 means increased frequency and time to work on your computer, and you may run into different problems, data loss is one of those vexed issues. To save you from data loss, we will need professional data recovery software to get your files back.
Cisdem Data Recovery is a mac program to recover 200+ types of files lost due to sudden power-off, formatting, accident deletion, system upgrade/downgrade, etc. It offers 5 recovery modes to retrieve files from both internal and external hard drive on mac, including USB, SD, etc.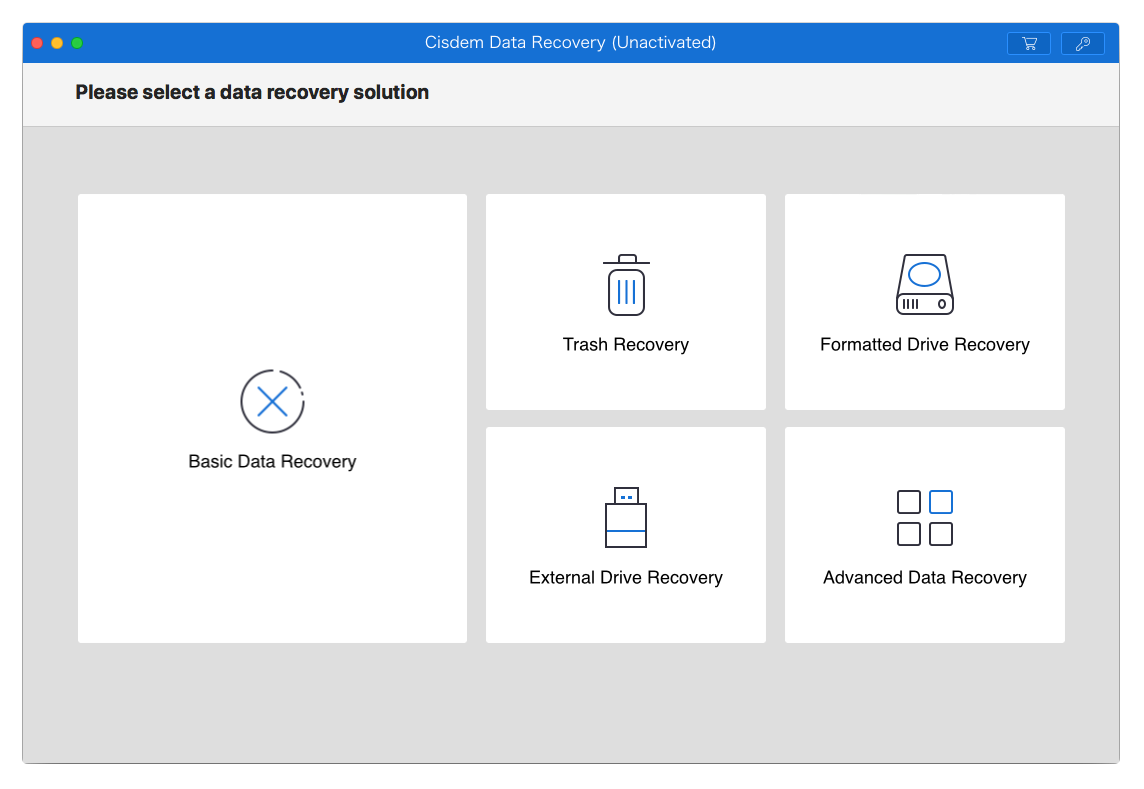 #8 Airmail
You may handle emails very often and need to switch between different email accounts to exchange with your customers, that's time consuming and troublesome. What if you have a tool to gather all the email in one place, and reply emails more efficiently?
Airmail (now Airmail 4) is designed to manage multiple emails accounts in the same place, it comes with intuitive and modern interface. It supports iCloud, MS Exchange, Gmail, Google Apps, IMAP, POP3, Yahoo, AOL, Outlook and Live, covering all the email accounts you would use.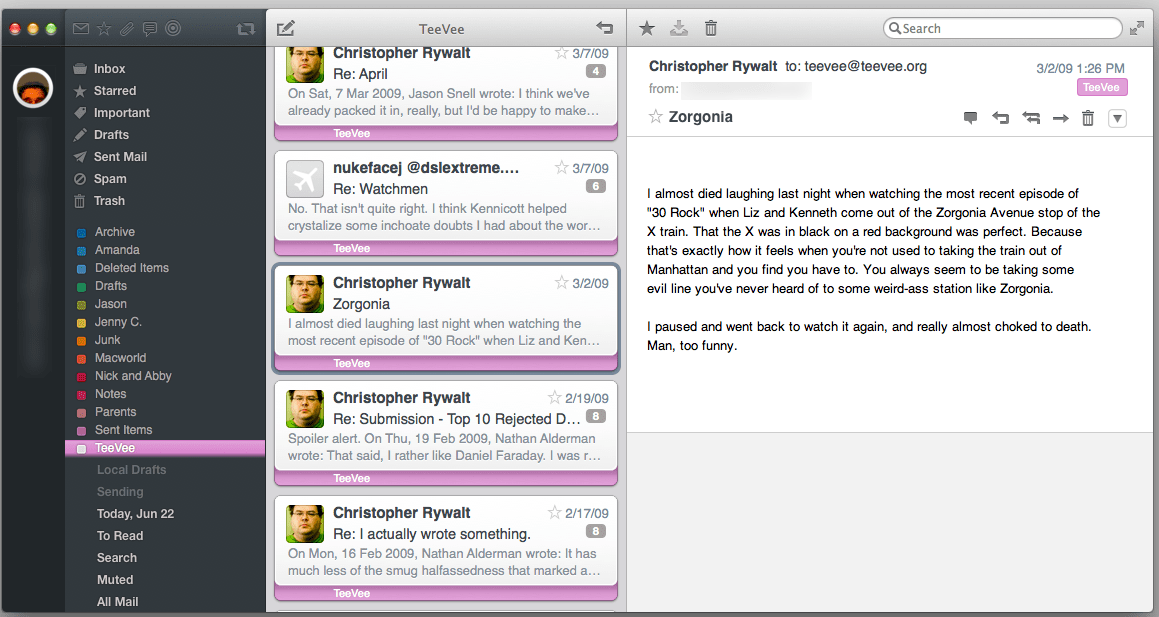 #9 Google Drive
To deal with files, we need enough space and appropriate tools for editing, which may be absent on your personal computer when working from home during COVID-19. But if you can access to Internet, we can use cloud-based service to save and edit files.
Google Drive is a could storage platform to upload and share files in the form of url. Also, its Google Docs, Google Sheets and Google Slides allowing users to open and edit a lot of files, like PDF, images, Word, Excel, PowerPoint, etc. Even, you can export the files as preferred format. If an attachment in your email is too large in file size, just send them via Google Drive link.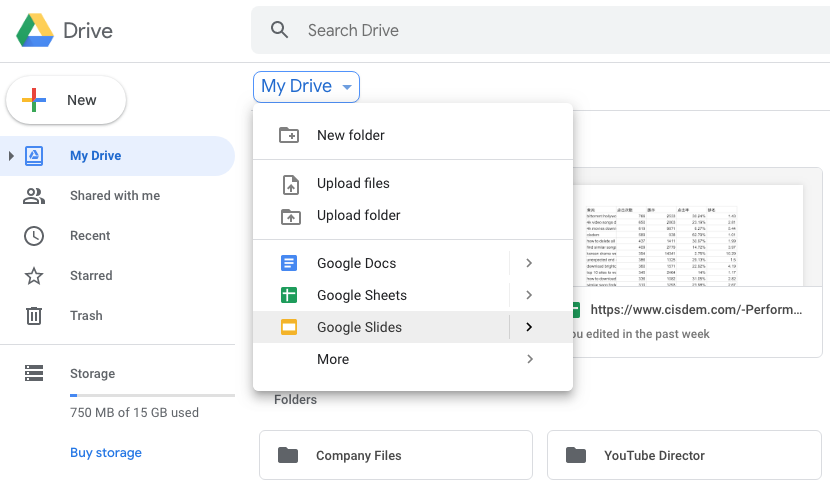 #10 Skype
If you are doing business with people from various communities and other counties, a tool to smoothen the chatting and create enjoyable engagements is required.
Skype is famous application to make video chatting and voice calls across different platforms, from Mac, Windows, iPhone, Android phone, Xbox to smart watches. The interactivity can be made in the form of video, audio, text and images.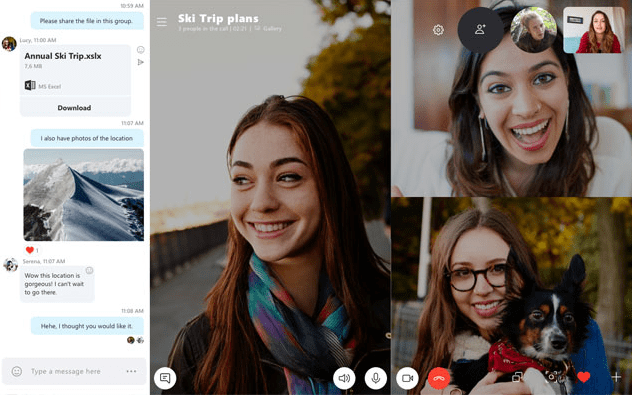 Conclusion
We are now facing a severe challenge from COVID-19, which is complicating things, but we can beat it, as long as we follow the recommendations from authorities and keep ourselves safe at home. Yes, we cannot' live without working, so, let's do our own part, stay positive and productive even when working from home during COVID-19.