There are various reasons may lead to data loss, including intentional deletion or accidental deletion of a file or program, misplacement of CDs or Memory sticks, administration errors, or inability to read unknown file format. To prevent data loss or restore lost data, we usually need to use backup and disaster recovery equipment and processes. When we lose some important photos or files, it may bring a lot of damage. But we can't predict before it happen since data loss can happen anytime and anywhere. And unfortunately very, most people usually forget the backup data.
Fortunately, there are many ways to recover deleted files. Developers designed and developed various data recovery software to help users recover deleted files easily, which means users need not to worry about data recovery anymore. Today, in this article we are going to review an useful data recovery software for Mac: Cisdem Data Recovery for Mac.
Cisdem Data Recovery for Mac is a powerful Mac data recovery software to recover your lost, deleted or formatted files from any devices, including internal/external hard drives, USB drives, SD card, optical media, memory cards, digital cameras, iPods etc. And Cisdem also constantly optimize and upgrade this data recover software. More details about it, please read on.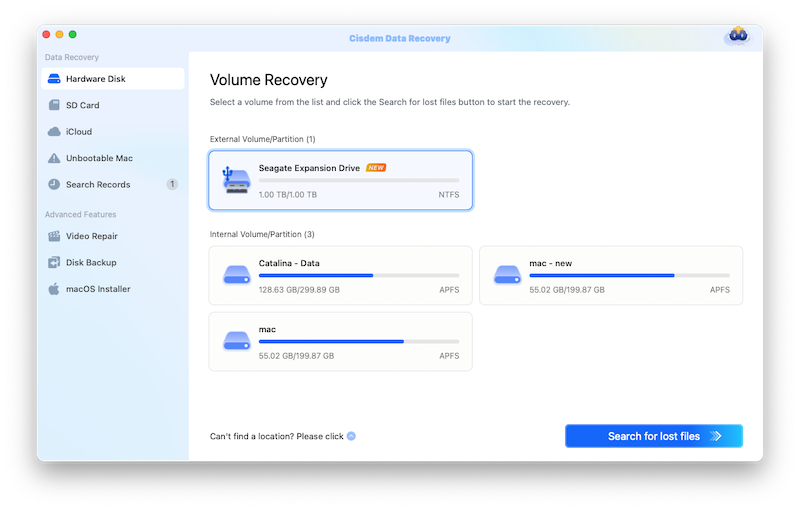 Recover deleted files from any storage devices and disk formats.
Cisdem Data Recovery for Mac can recover deleted files, music and videos from virtually any storage device, including internal Mac hard drives, external hard drives, Mac notebooks, desktops, Mac server, USB drive, camcorder, memory cards, SD card, digital camera, mobile phone, laptop, MP3, MP4 player and more.
Support recovering deleted files flexibly.
Cisdem Data Recovery for Mac can help you recover all types of files by using advanced scanning technology and directory restructuring algorithm. This data recovery software can recover more than 200 unique file formats, including pictures, videos, audio, emails, documents, folders, archives, etc.
Recover deleted files with 30x faster speed.
Cisdem continually optimize its data recovery software, the scanning speed of the latest 3.0.0 update is now 30X faster. What's more, its easy-to-use interface also will save you much time, since you can recover deleted files in 3 simple steps: Choose the storage device> Scan > Preview and Recover. More detailed steps to operate this application, you can visit another article "How to recover deleted files on Mac".
Support previewing scanning results.
Cisdem Data Recovery for Mac supports previewing scanning results. When you finish scanning process, all the recoverable files are displayed with their file name, size, delete date and original path in a tree-view. You can preview the deleted files, which help you find what you want to recovered accurately.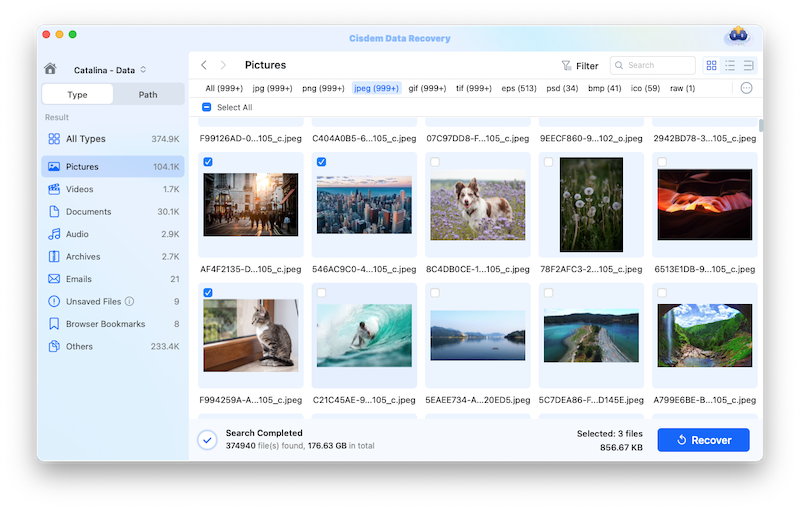 Conclusion:
In total, Cisdem Data Recovery for Mac undoubtedly is a good choice if you are interested in data recovery. We highly recommend you Cisdem Data Recovery for Mac since its comprehensive functions, and its free trial also available, that lets you preview the deleted files. As for compatibility, this application is compatible with Mac OS X 10.9 or later.

Connie has been writing for Mac productivity and utility apps since 2009. Each review and solution is based on her practical tests, she is aways energetic and trustworthy in this field.