Generally, Mac operating systems are seen to be safer and more reliable compared to other systems. So, there are very few chances of Mac getting corrupted. But in the case when your Mac runs into complex issues, it also gets Recovery Mode to solve. What if the Mac Recovery Mode is not working normally? In this page, we have gathered 7 easy ways to troubleshoot this problem, guiding you to boot your Mac into Recovery Mode successfully.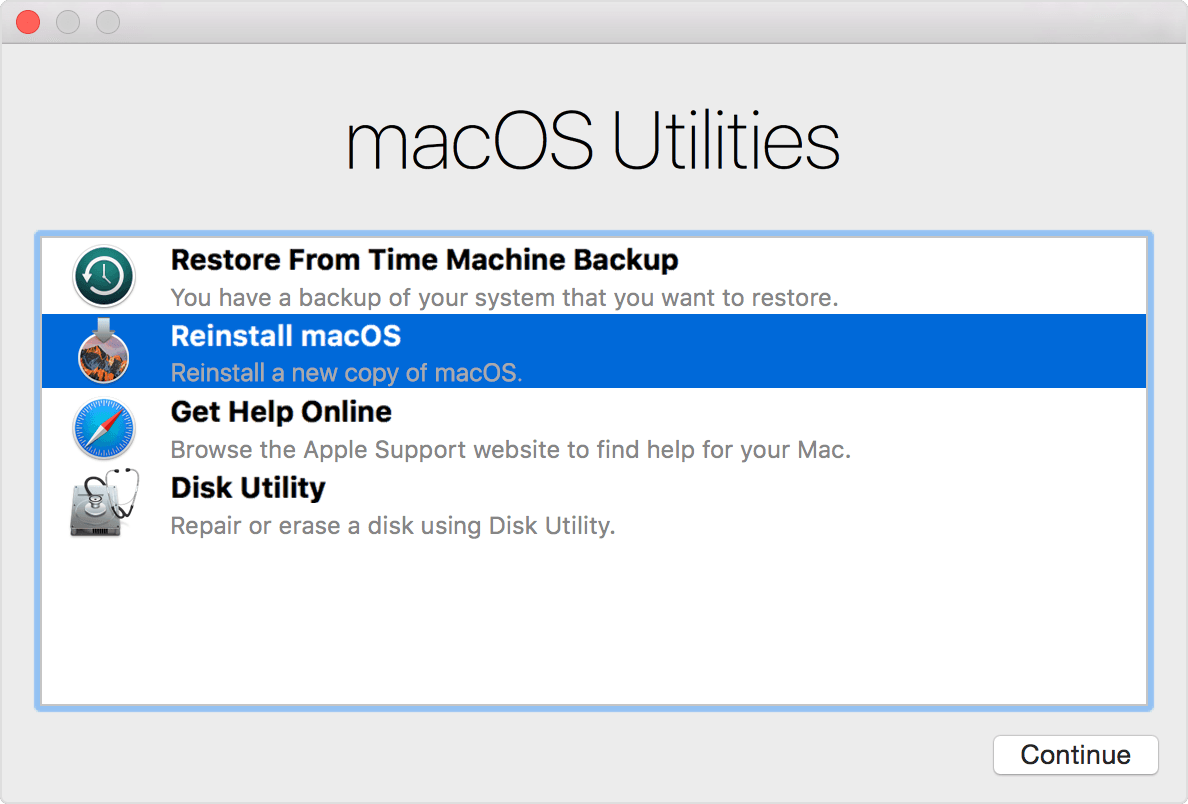 Mac Recovery Mode Not Working Leads To Data Loss? Just Recover!
Deal with any data loss situations, like formatting, macOS reinstallation, system crash, unexpected power-cut, human error, etc.
Repair damaged videos
Support scanning disks on M1, M2 and T2 Mac devices
Retrieve data from both internal and external hard drive, performing equally outstanding
Support recovery of 200+ file types: images, videos, audios, docs, archives, emails, etc.
Navigate to wanted files directly with filter tools incl. keyword, file size, date created and date modified
Batch select the data to be restored with one single click
Preview Mac data before recovery
Traceable scan records to resume scanning at anytime
Recover files to local drive or Cloud (DropBox, OneDrive, Google Drive, pCloud, etc.)

Free Download
What Happens When Mac Recovery Mode Doesn't Work?
In the first place, for purpose of digging out a suitable solution, it would be better for you to get familiar with several common symptoms if Recovery Mode won't work on Mac. Here they are:
Stuck macOS utilities in Mac Recovery Mode.
Your Mac shows a blank or black screen after you enter the specific keys combination for macOS Recovery.
The error code -2003F displayed on the Mac screen.
How to Fix Mac Recovery Mode Not Working?
After clarifying the Mac Recovery Mode failure scenarios, now it's time to explore how to fix Mac Recovery Mode not working issue. As following there are 7 methods in total. Read on and go to find the one that suits you most.
Method 1: Check Mac Version
To start with, you are supposed to make sure that your Mac computer supports Recovery partition. Assuming your Mac version is macOS X 10.6 Snow Leopard (or earlier) or older than macOS Sierra, your Mac is not equipped with Recovery options at all. Once the Mac has been checked to support Recovery partition, proceed to the solutions below.
Method 2: Check the Keyboard
Booting Mac in Recovery Mode needs a keyboard shortcut. If the keyboard is faulty, you can't input the shortcut to initiate Mac Recovery Mode. To test whether your keyboard works properly, one direct way is to connect the keyboard to a fully-functioning Mac and to use all the keys in some programs. If you're having a wireless or Bluetooth keyboard, you should also ensure it connected with your Mac correctly.
Another approach to check your keyboard is using the Accessibility Keyboard on Mac. Here's how:
Go to System Preferences on the Dock > choose Accessibility.
Scroll down to find "Keyboard" option from the left menu and click it.
Select "Accessibility Keyboard" tab > tick on the small box next to "Enable Accessibility Keyboard". An on-screen keyboard will pop up.
Press any keys on the physical keyboard to see if the pop-up keyboard will highlight them in red.
If no, your keyboard is tested to be broken and just change a new one. If yes, it means the keyboard is fine and you should head for other possible fixes.
Method 3: Reset SMC
At times when your Mac power or fans fail, you won't boot into Mac Recovery Mode either. Under this condition, you can try to reset the system management controller (SMC) for repairing Mac Recovery Mode not working issue. The following 2 cases correspond to different resetting steps.
For a desktop Mac:
Disconnect the power cable of Mac.
Re-plug the cable after around 15 seconds.
Press Power button 5 seconds later to reboot the Mac.
For a laptop Mac:
Disconnect the power cable and Mac, then reconnect them.
Press and hold Control+Shift+Option keys & Power button simultaneously for about 10 seconds.
Release the above mentioned keys and button.
Restart the Mac.
Method 4: Enter Safe Mode on Mac
Initiating Safe Mode on Mac is another potential solution that fixes Mac won't start into Recovery Mode. Safe mode (also called safe boot) is a troubleshooting tool used to identify any errors on the Mac's startup drive and fix them once discovered. To access Safe Mode, your Mac computer must be switched off at first. Then follow up the tutorial below.
For an Intel-based Mac:
Boot up the Mac by pressing Power button.
Immediately hold on the Shift key.
Until the login window appears, remove your finger from Shift key.
Now you can see it's labeled at the top right corner of the screen with the red words "Safe Boot".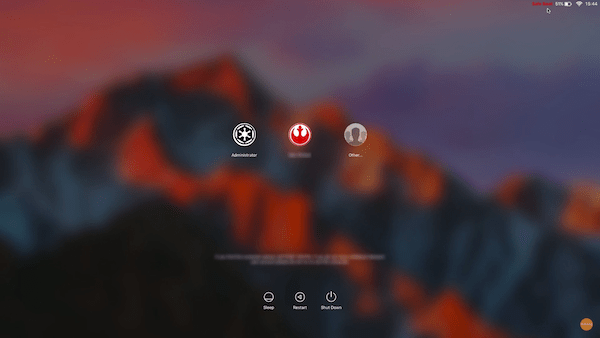 For an Apple silicon M1/M2 Mac:
Press & hold the Power button until the Startup disks and Options show up on the screen.
Place your mouse on the Macintosh HD icon.
Press and hold the Shift key > click "Continue in Safe Mode".
Log in with your user account to boot macOS into Safe Mode.
After you are finished with using Safe Mode, power off your Mac, then reboot it into Recovery Mode. If the booting process is smooth, it means the Mac Recovery Mode not working problem has been settled successfully.
Method 5: Use Alternative Mac Recovery Options to Reinstall macOS
Naturally, if your Mac can't start in Recovery Mode normally, trying other alternative recovery options to reinstall macOS system is also a wise choice. For M1/M2 Mac and Intel Mac, there are 2 separate modes to be applied. See below for these 2 cases.
Case 1: Try Fallback Recovery on M1/M2 Mac
Fallback Recovery belongs to a new mode developed on Apple silicon Mac. Here's how to access it.
Shut down your Mac.
Press and hold the Power button.
After a while the Apple logo will appear. Release the Power button until you see the message "Loading startup options...".
Hit on Options icon > Continue.
Choose the language you use > click the Next icon. Wait for the Fallback Recovery screen to show up.
Case 2: Use Internet Recovery on Intel Mac
Intel Macs have the ability to boot from an internet connection directly. This feature is referred as Internet Recovery. Let's see the instructions of using Internet Recovery to reinstall macOS.
Turn off your Intel Mac.
Hold Command+Option/Alt+R keys & Power button at the same time, until you see a rotary global and the message "Starting Internet Recovery. This may take a while".
Then wait for a progress bar to fill and the OS Utilities screen to load.
Choose "Reinstall macOS" > follow the re-installation prompts.
Okay, what if the Mac Internet Recovery mode not working? Keep reading to learn the last 2 methods.
Method 6: Restore Mac from Time Machine Backup
The good news is that your Mac can get restored from Time Machine backup once you did create it previously, even though Mac Recovery Mode is unavailable. The guide is in the following.
Shut down the Mac.
Plug your Time Machine backup disk into your Mac.
Press Power button > hold Option key immediately.
Release the button and the key if the Startup Manager appears on the screen.
Choose the backup disk > click "Return" option. You will be taken into the Mac OS X installer screen, from where you can restore the Mac.
Method 7: Create a Bootable Installer
In fact, this solution is achieved with the help of Disk Utility option. Prepare a working USB as the bootable installer at a later stage. Here are the steps to fix Mac Recovery Mode not working.
Select "Options" when starting up your Mac.
From the macOS Utilities section, select "Disk Utility" > then connect the prepared USB with Mac.
Choose the USB drive from the pop-up list to reboot your Mac. The Mac will be automatically repaired during startup.
Best Software to Recover Lost Data from a Mac with Recovery Mode not Working
The Mac Recovery Mode not working issue involves breakdown of macOS operating system. It's highly possible to lose data from Mac in such condition. Suppose you have lost your Mac files permanently due to the failed Recovery Mode, relax, Cisdem Data Recovery for Mac can be your competent assistant.
Designed with advanced computer algorithm, Cisdem Data Recovery is capable of recovering files from Apple Silicon M1, M1 Pro, M1 Max, M1 Ultra Mac, M2 MacBook Air, M2 MacBook Pro, and T2-encryted Mac in an effortless manner. It offers professional solutions for any hard data retrieval tasks, with no need of users' specialized knowledge about data recovery. Also, it can repair corrupted videos.
Let's free download this top-notch software and rescue lost data from your Mac with Recovery Mode not working within a few minutes!


Free Download
Here are the detailed steps:
Step 1. Install and launch Cisdem Data Recovery on your Mac.
Step 2. Go for Disk Data Recovery from the left menu bar on homepage > select one of the Mac drives which stored your lost data > click on the "Search for lost files" button > wait for the program to scan your selected drive.
Step 3. After scanning completed, all found items will be classified into different file types. Preview them to find out the files you wish to recover. You can use the filter tools or search bar to quickly locate specific files.
Step 4. Select your wanted files > click "Recover" to restore them to local drive or Cloud.
Mac Recovery Mode FAQ
What is Mac Recovery Mode?
Mac Recovery Mode is part of the built-in recovery system of your Mac that holds a recovery image along with a copy of the macOS installer. It is the last chance to solve possible issues that may prevent your Mac from starting up properly. You can use Mac Recovery Mode to do the things below:
Restore your Mac from a Time Machine backup
Erase, install or reinstall factory-preloaded Mac operating system
Browse the web or get help online on your Mac using Safari
Scan, verify and repair connected drives with Disk Utility
How do I boot my Mac in Recovery Mode?
The way used to start Mac in Recovery Mode is different between a Mac with Apple's silicon and an Intel Mac.
For M1/M2 Mac:
Press & hold Power button.
Release it when "Loading startup options" appears.
Hit on "Options" > "Continue".
If asked, choose a volume to recover, and then click "Next".
Select an administrator account > click "Next".
Enter the password.
Finally click "Continue".
For Intel-based Mac:
Power up the Mac.
Press & hold Command+R as soon as your Mac starts.
Release the keys until you see an Apple logo.