We all are excited to upgrade to the latest macOS when it comes to public. However, what if you lose your Contacts or other data after the upgrade? This happens to many Mac users after each OS X and macOS upgrade. Don't worry. Our article will show you how to easily restore Contacts from Time Machine.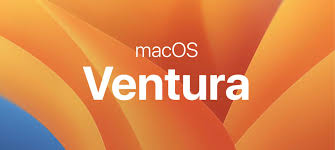 Recover Mac Files without Time Machine
Restore lost files after Mac update regardless of file types
Recover documents, photos, videos, audios, emails, etc.
Recover deleted, formatted or corrupted files
Recover files both from external storage devices and internal drives
Repair damaged videos
Provide fast scanning, preview feature, filter files, multiple recovery solutions, and more
Recover files to local drive or cloud

Free Download
Contacts disappeared in Ventura or Monterey upgrade? - Don't panic
After upgrading from macOS Monterey to Ventura, lots of Mac users lost their Contacts, photos, documents and applications, among other things. The same also happened to previous upgrades such as from macOS High Sierra, Mojave, Catalina, Big Sur to macOS Monterey.
The good news is that you can effortlessly restore Contacts from Time Machine. Other lost data and files can also be recovered with Time Machine or using other methods. As a result, you can safely update to Ventura or Monterey without losing data.
How to restore Contacts from Time Machine backup
What is Time Machine?
Time Machine is built to OS X since Leopard and macOS. It is made to backup all the files on your Mac to an external hard drive so that you can restore them later if necessary. With it, you can easily preview and restore files, contacts, emails, etc. by browsing the previous backups.
Please note that you can recover files and restore Contacts from Time Machine only on the premise that there is a backup available. In the following part of the article, we will show you 2 methods of how to restore Contacts from Time Machine.
Method 1: Run Time Machine
Step 1. Connect your Time Machine disk to your Mac.
Step 2. Open the Contacts app and run Time Machine. You can click the Time Machine icon at the top-right bar and choose "Enter Time Machine" to launch it.
Step 3. On the bottom right corner of the screen, you can scroll through the timeline and look at your previous versions of Contacts.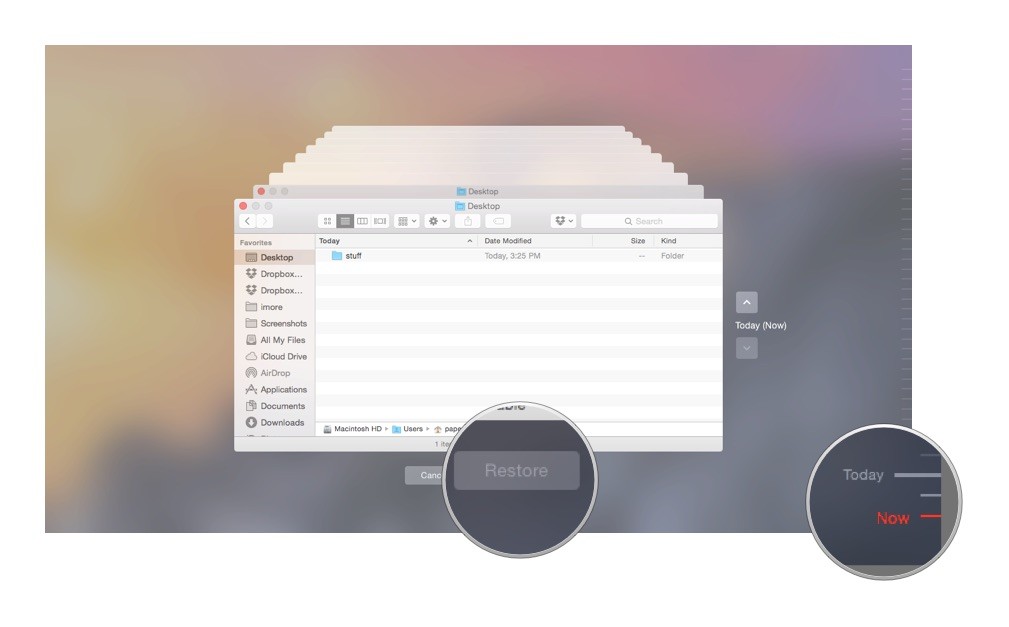 Step 4. Find the latest version prior to upgrading to Ventura or Monterey. Select it. Hit the Restore button to get back the contacts disappeared in macOS upgrade. This is the first way to restore Contacts from Time Machine backup.
Method 2: Replace folder contents
Step 1. On your Mac Desktop, press Shift+Command+R. Enter "/Library/Application Support/AddressBook/" into the pop-up window. Click Go to continue.
Step 2. Insert the Time Machine disk into your Mac. Open the disk to find the backup copy of the folder mentioned in step 1.
Step 3. Replace the folder contents with your backup copy from Time Machine disk. Then the lost Contacts will reappear on your Mac.
How to backup Contacts with Time Machine
It's impossible to restore Contacts from Time Machine if there isn't a backup in the first place. To make it possible to restore contacts, emails, calendar, files, etc., you need to set up Time Machine and use it to back up your Mac.

How to set up Time Machine and use it to backup Contacts and other data
Step 1. Get an external hard drive with a storage size bigger than the size of your Mac internal storage.
Step 2. Connect the external HD to your Mac, and a window will pop up asking if you want to use the HD for backup. Click the Use as Backup Disk button, and you will be presented with the Time Machine Preferences window.
Step 3. In the Preferences window, you can find the next backup countdown telling you in how many seconds the next backup will start automatically.

To backup manually, just unselect Back up Automatically and select the Show Time Machine in menu bar option. Click the Time Machine icon and select Back Up Now.
After the backup finishes, a Backup Complete message will pop up. You can eject the hard drive now. This backup allows you to restore your contacts from Time Machine without trouble.
By default, Time Machine backs up all of your files and data including Contacts, but you can exclude folders or items from the backup in Options. It's a good practice to backup on a regular basis, so you can restore Contacts from Time Machine with just a few clicks.
Restore Contacts and other data disappeared in macOS upgrade without Time Machine
While it's possible to restore data from Time Machine with ease and efficiency, there are a few main downsides.
This built-in backup and restoration solution doesn't work for people who never use Time Machine.
If, for one reason or another, you haven't backed up Time Machine for a long time, the data recovery results may not be satisfying.
Things will get complicated if your Time Machine hard drive is corrupted and the data on it is not available. Check out the solution for a situation like this.
Luckily there are methods to restore contacts and other data disappeared in macOS upgrade without Time Machine.
Method 1. Restore lost files after Mac update using data recovery software
Cisdem Data Recovery for Mac can recover deleted, formatted or corrupted data from Mac's internal hard drive, external hard drive, SD card, USB flash drive, digital camera and more. It supports a wide variety of file formats and types such as images, audios, videos, documents, archives and more.
If your photos, songs, movies and other data disappear after you upgrade to Ventura or Monterey and you don't have a Time Machine backup, you can use this app to get disappeared data back effortlessly.
To get started, download and install Cisdem Data Recovery on your Mac. One can download the free trial from https://download.cisdem.com/cisdem-datarecovery.dmg.
Step 1

Select the drive

Go to Disk Data Recovery, select the drive where your contacts are stored.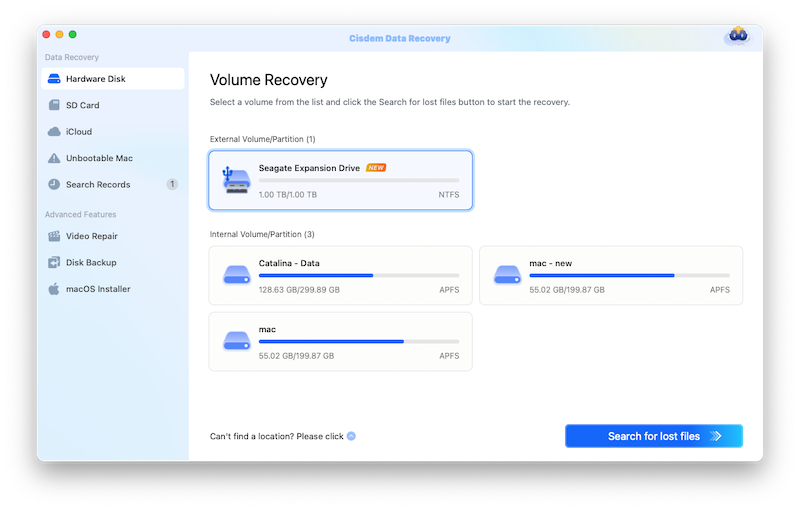 Step 2

Scan and preview

Click the Search for lost files button. During the scan, real-time scan results will be provided. After the scan is completed, you will find a list of all the recoverable files and data. You can preview them in batch or one by one.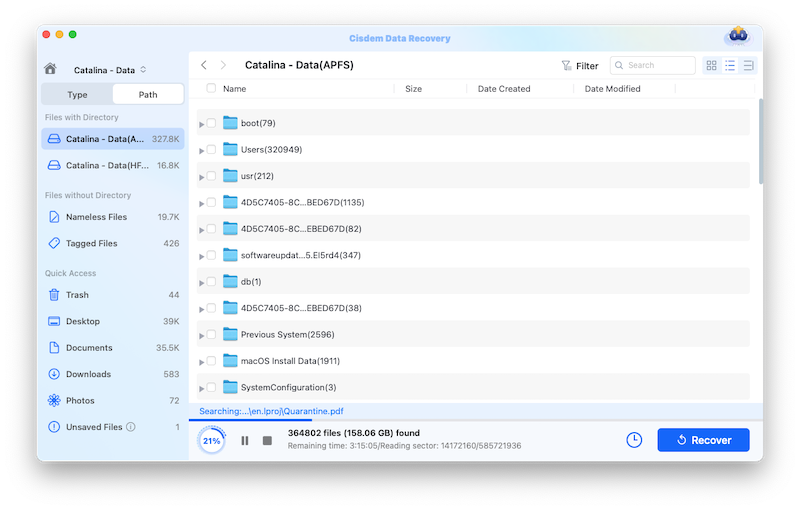 Step 3

Start restoring

Select (individually or in batch) the items you want to restore and click the Recover button. This app will start recovering the lost data caused by Ventura or Monterey upgrade or other reasons.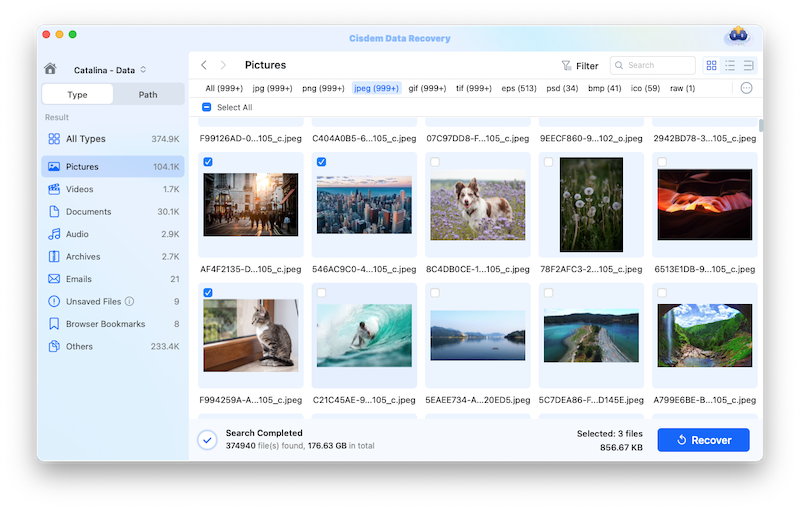 Tip:
If you have a recent backup of your Mac and are going to restore contacts from Time Machine but only to find that the external disk drive is corrupted. Don't worry. You can use Cisdem Data Recovery to recover the corrupted data from external hard drive.

Free Download
Method 2. Restore contacts, emails and calendars from iCloud
In addition to restore Contacts from Time Machine, you can also get your contacts, emails and other items back from iCloud.
Open Safari or another browser of your choice on your Mac. Sign into icloud.com
Scroll down to find Data Recovery section. Click to enter it.
Click Restore Contacts. It will list the archives of contacts with data and time. Select an archive of contacts that you need and then click the Restore button.
Open iCloud and check Contacts. The restored contacts should appear in Contacts. It's that simple to restore contacts disappeared in macOS upgrade. If it fails to sync, check out this contacts not syncing to Mac fix.
Advice about Contacts
Always remember to backup your Contacts before you come across a data loss. That's an important point that bears repeating. On one side, you are allowed to export the contacts to vCard or PDF format. This is a default feature selectable from Contacts app itself.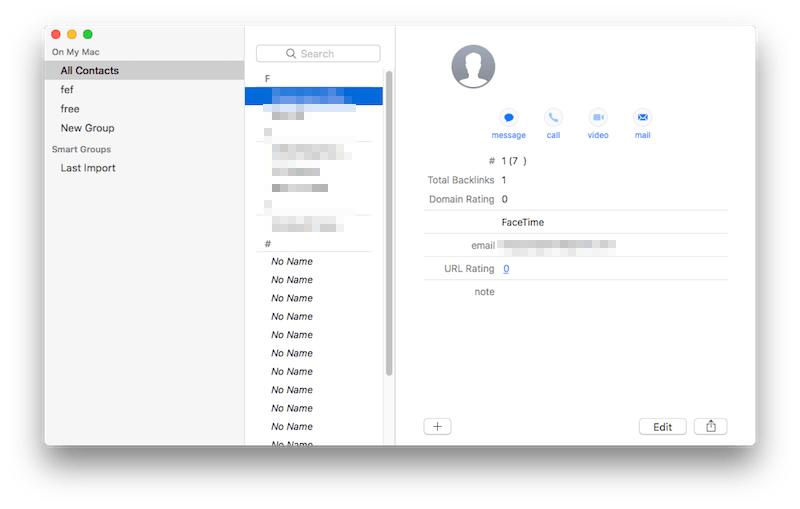 On the other side, there are always cloud storage services like iCloud, Google Drive, Dropbox, etc. To keep your contacts synced and safe.
In conclusion
For those who have a habit of regularly backing up Mac with macOS' built-in backup app, it can be very easy to restore Contacts from Time Machine. If you don't use Time Machine or haven't use it to back up for quite a while, you can use data recovery software such as Cisdem Data Recovery to recover contacts disappeared in macOS upgrade or restore the disappeared contacts from iCloud.
Do you find this article helpful? What do you like most about macOS 13 Ventura? Just leave a comment below and share your thoughts.