We often meet AVI files in our iPhones, cameras, and camcorders. My friend raised a question as below:
"How do I burn avi. Files to DVD? I have some files on my computer in avi. format, and I need to burn them onto a DVD."
I think this query also bothered most people who want to play AVI videos, burn AVI to DVD is one of the good solutions, you can watch AVI videos on any standalone DVD player attached to an HD TV.
There are dozens of AVI to DVD Burner options for you. Which is the best DVD Burning software? Let's move on to the actual practice and guide on how to burn AVI to DVD.
How to Burn AVI to DVD on Mac?
Searching through dozens of AVI to DVD converters, I want to recommend an affordable with reasonable price, yet the professional burning program, that's DVD Burner for Mac, which comes with a simple interface and a bunch of interesting features. It is also available for burning virtually any other format to DVD, like MP4 to DVD, MKV to DVD, and YouTube to DVD.
If you thought it is just a tool to do the basic burning task, you are wrong. It is a great AVI to DVD converter for you to make a more professional-look DVD project, thus you can't miss out on its highlight features, edit video to be a more flawless visual effect, and make DVD menu for easy navigation.
Step 1. Download and Launch Cisdem AVI to DVD converter, insert a blank disc which compatible with your Mac CD-ROM.

Free Download
Step 2. Load AVI videos in batch.
Drag-n-drop AVI videos to this AVI to DVD converter, or load video files via

access.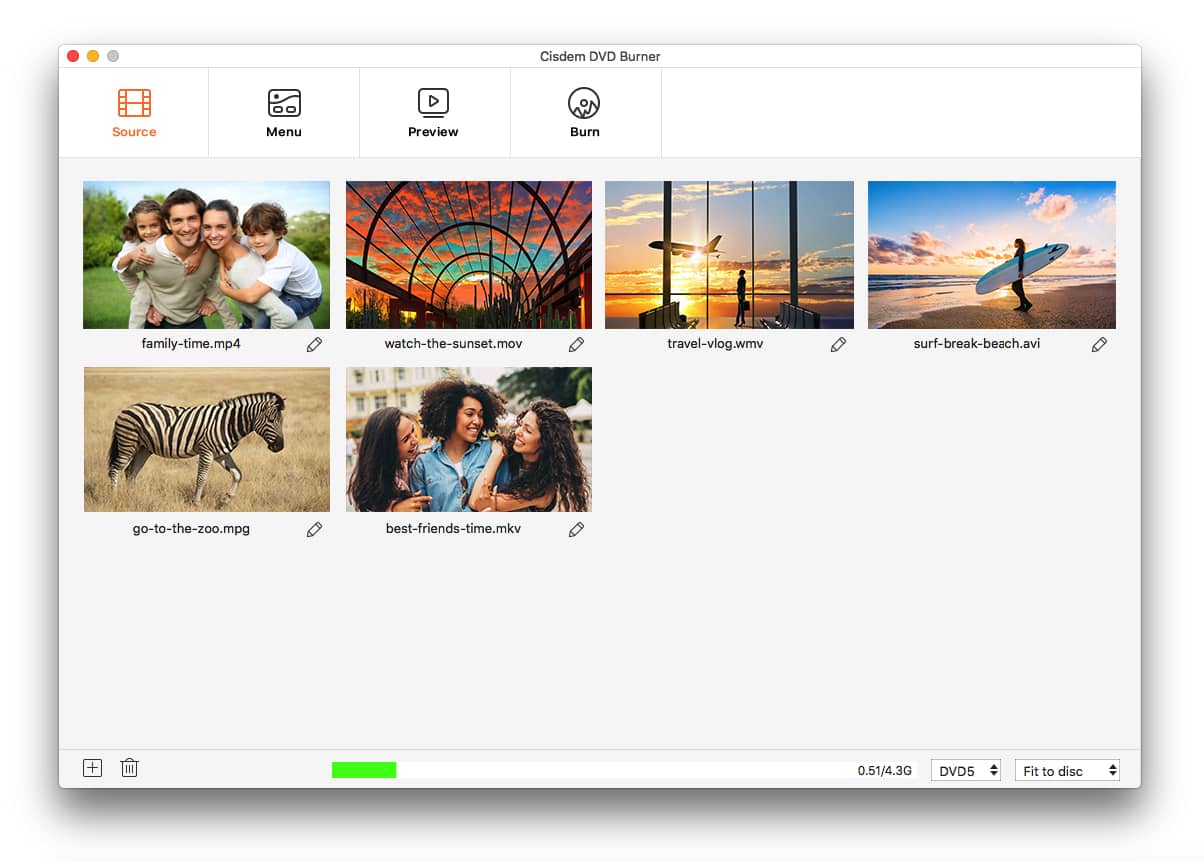 Step 3. Edit video to the next level.
In order to remove some blurs, create artistic visual effects, rotate rough clips, add .srt or .ass subtitle in familiar language, Cisdem AVI to DVD converter is developed with this built-in video editor.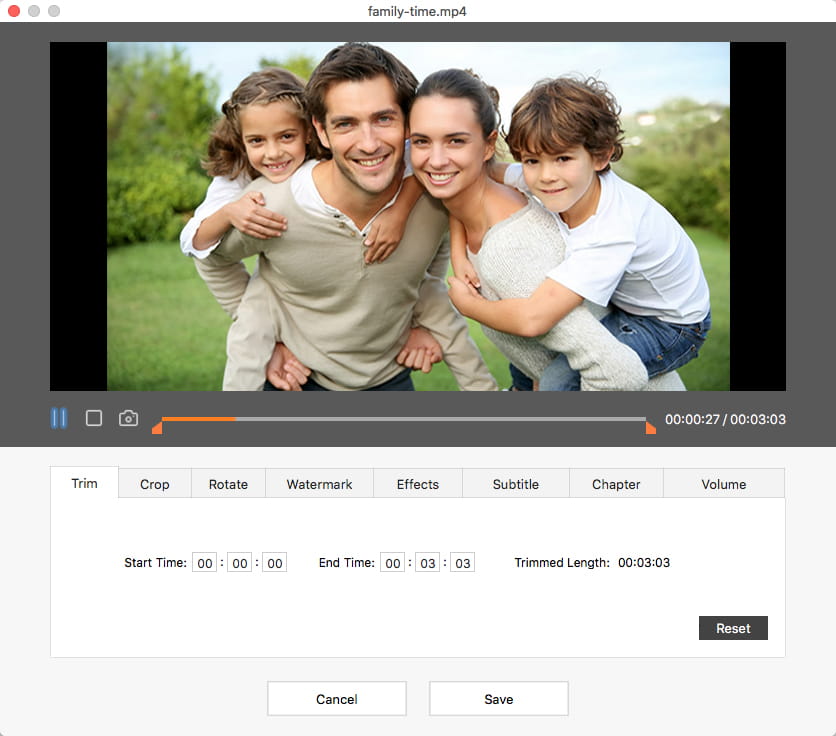 Step 4. Make a DVD menu with a bunch of decorations, like free templates, title buttons, menu buttons, etc. Plus, you can text the video thumbnail and add a background song for your menu.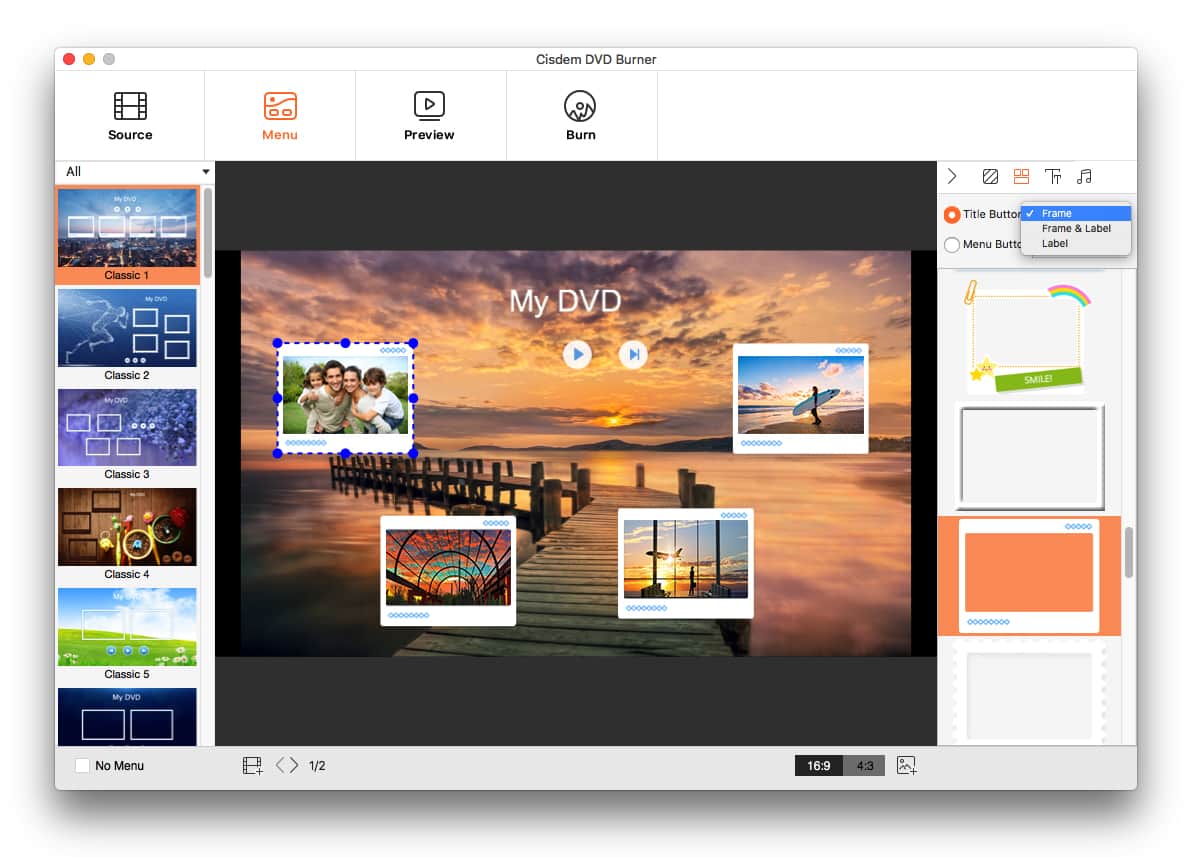 Step 5. Burn AVI to DVD.
Click

to switch to the burning window. Preset the output parameters, and click the "Burn" button to start fast burning.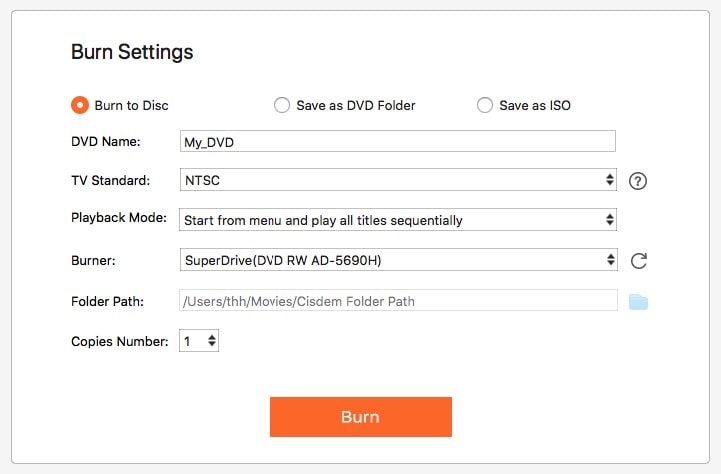 It keeps upgraded with the newest technology and OS operating system. You can run it well on Mac OS X 10.12+ (including Big Sur).

Free Download
How to Burn AVI to DVD in Windows?
Nero has multiple versions, each has new features and comes with different price. I take Nero Burning ROM 2016 for example. Nero is a CD, DVD and Blu-Ray burning software for windows XP. It helps you convert AVI to DVD. Copy, import, edit, or back up your files long term, Nero Burning ROM can do all that for you. But it has a complex interface, many users get confused from the many options that are available in the program.
Nero Burning ROM supports the following formats:
Audio: AAC, AIFF, AIF, CDA, AC3, MP3, MP4, OGG, OGM, WAV, WMA, FLAC
Video: ASF, AVI, DV, MPEG, DAT, MP4, MOV, VOB
Step 1. Starts Nero, and follows the serial number marked, and create a new.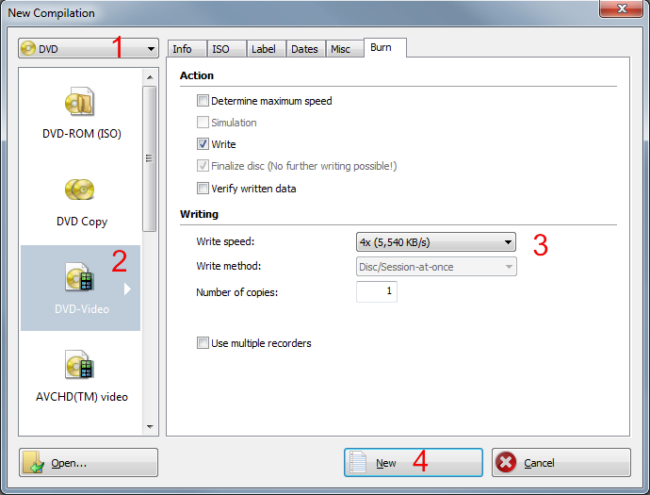 Step 2. Select AVI videos you want to burn to DVD and drag them to the VIDEO_TS folder. Choose DVD 5, and press the Burn Now button.
Step 3. Finally you can press the Burn Now button. The Burn Process screen is displayed, wait it to be done, burn AVI to DVD is finished as well.
Nero DVD ROM only supports Windows users including Windows 7, Windows 8, Windows 10. And there are lots of bloatwares now included, that making it less intuitive as before much more expensive on the other hand.
Related: Use Freeware to Burn AVI to DVD
1. Burn (for Mac)
Burn application comes with a pretty simple interface and easy-to-use working flow, and lets you do basic burning tasks, like burn data, audio, video to CDs and DVDs, as well as copy discs or use disk images to recreate your discs. Download this AVI to DVD converter with one click.
Requirements:
Mac OS X 10.3.9 or higher; An PowerPC or Intel Mac.
Step 1. Download and start Burn application on Mac. Name the DVD.
Step 2. Switch to the Video interface, drag-n-drop AVI video files to it.
While you load video to it, it asks you to convert it to MPG in order to be compatible with this application. So you need to click the "Convert" button, and choose a Folder to save, it would start encoding file 1 of 1 to MPG. And AVI videos are retrieved to the application soon.
Step 3. Choose DVD type, and click "Burn".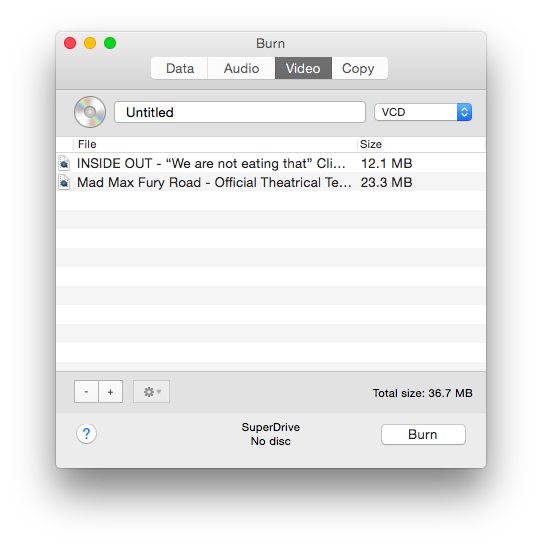 What you should pay attention to is that, this free AVI to DVD converter is unable for you to edit, and make menu, even preview the video before burning. Video formats supported are limited.
2. DVD Flick (for windows)
DVD Flick is an open-source tool to handle almost video burning. You can use it to burn AVI to DVD on Windows. It is compatible with Windows 2000, Windows XP, Windows Vista, Windows 7. You can use it to do simple DVD menu and do common editing. It needs the help of ImgBurn which is packed in the application, if you burn AVI to DVD with DVD Flick on Windows.
It is seldom upgraded, now it is available for Windows 2000 Professional, or any edition of Windows XP, Windows Vista, or Windows 7. I simply introduce how to burn AVI to DVD as below, you can read more details about how to handle DVD Flick.
Step 1. Start DVD Flick, and click "Add title…" on the right-hand side.
Step 2. Load AVI to this AVI to DVD converter. A Browse box appears for you to choose and add AVI files, click "Open". Then DVD Flick will then analyze and load the files.
Step 3. Do simple project settings and menu settings to enhance video quality.
Step 4. Click Burning > Project settings on the top menu of this AVI to DVD converter. Once finish the burning process, you can play your AVI video DVD on your home DVD player or other PC.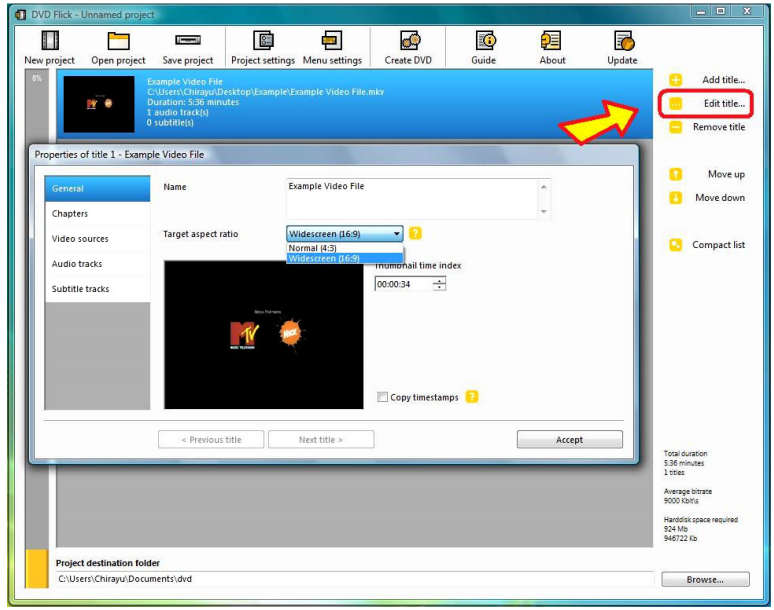 One user leaved comments on this AVI to DVD converter, " the picture quality went down a bit, and the audio and video got out of sync by about half a second". So everything doesn't have perfect service, freeware has its own limitations.