Visio is exclusively available for Windows, and we can easily view a Visio file in Visio on a Windows PC. But Microsoft Visio for Mac has never been released, so how do we open Visio files on Mac? The good news is that Visio viewer for Mac is now available. Here we have selected and reviewed 6 powerful Visio viewers for Mac, you may also find instructions on how to utilize them.
Requirements for the Best Visio Viewer for Mac
Display Visio files correctly: First of all, one of the important requirements that the Visio Viewer must have is the ability to correctly display Visio files, including example diagram relationships, shape formats, hidden layers and subordinate layouts, etc., to ensure the accuracy and integrity of the Visio file content.
Support different extensions of Visio: An excellent Visio Viewer should support a rich variety of Visio file formats, such as vsd, vsdx, vdx, vsdm, vssx, vssm, etc. This not only helps you save time, but also helps you plan your workflow very conveniently.
Support editing: Although it is impossible to have the professional and rich editing functions as in Microsoft Visio, the Visio Viewer with basic editing functions can bring users a more convenient experience.
Support for easy sharing: With the ability to output Visio to simple shared formats such as PDF and display it properly on a variety of platforms, the Visio Viewer with this function can considerably simplify users' file transfers.
Easy to use: User-friendly interface, easy to use, and the reasonable functional design can directly increase the user's willingness to use, such as supporting batch opening of files under a tab, smooth file reading experience, etc.
With these criteria in mind, we have tested a number of Visio Viewers for Mac, including online, offline and free ones.
Visio Viewer for Mac: Online vs. Offline
Basically, there are 2 types of Visio viewer for Mac:
Online Visio Viewer: Online Visio viewers are browser-based applications that allow you to view Visio files without installing anything. They are compatible with all platforms, such as macOS and Windows. Nonetheless, using the online viewer requires you to upload the Visio file, which is subsequently uploaded to the online viewer's server and opened in your browser. In this process, although service providers promise to protect user privacy, it is suggested that you do not use this method when working with confidential files.
Offline Visio Viewer: Once you have a desktop Visio viewer installed on your Mac, you can use it to easily view Visio designs, flowcharts, process maps and other sorts of Visio files. Compared with the online viewer, offline viewer does not necessitate the use of an Internet connection and all operations are done on your computer, so there is no need to worry about the risk of information leakage.
Offline | #1. Cisdem Document Reader for Mac
Cisdem Document Reader can work as a great Visio viewer for Mac, as it supports VSD, VSDX, VDX, VST, and other types of Visio and offers a variety of viewing options such as multi-tab viewing, page navigation, zoom, rotation, and so on. It guarantees high quality viewing, displaying the file exactly as it was.
In addition, it can convert Visio to other formats such as PDF, JPG, PNG and BMP. You can also directly print Visio file within the viewer.
Designed to read Windows-based files and documents on macOS, Cisdem Document Reader also supports formats like PDF, VISIO, WPD, WPS, XPS, OXPS, DJVU, PDF and Winmail.dat files. Some other features are searching, bookmarking, image extraction and text extraction.
This Mac Visio viewer is easy to use with a simple intuitive interface where the tools and options are neatly displayed. You can customize the toolbar. From the top menu bar, select View > Customize Toolbar.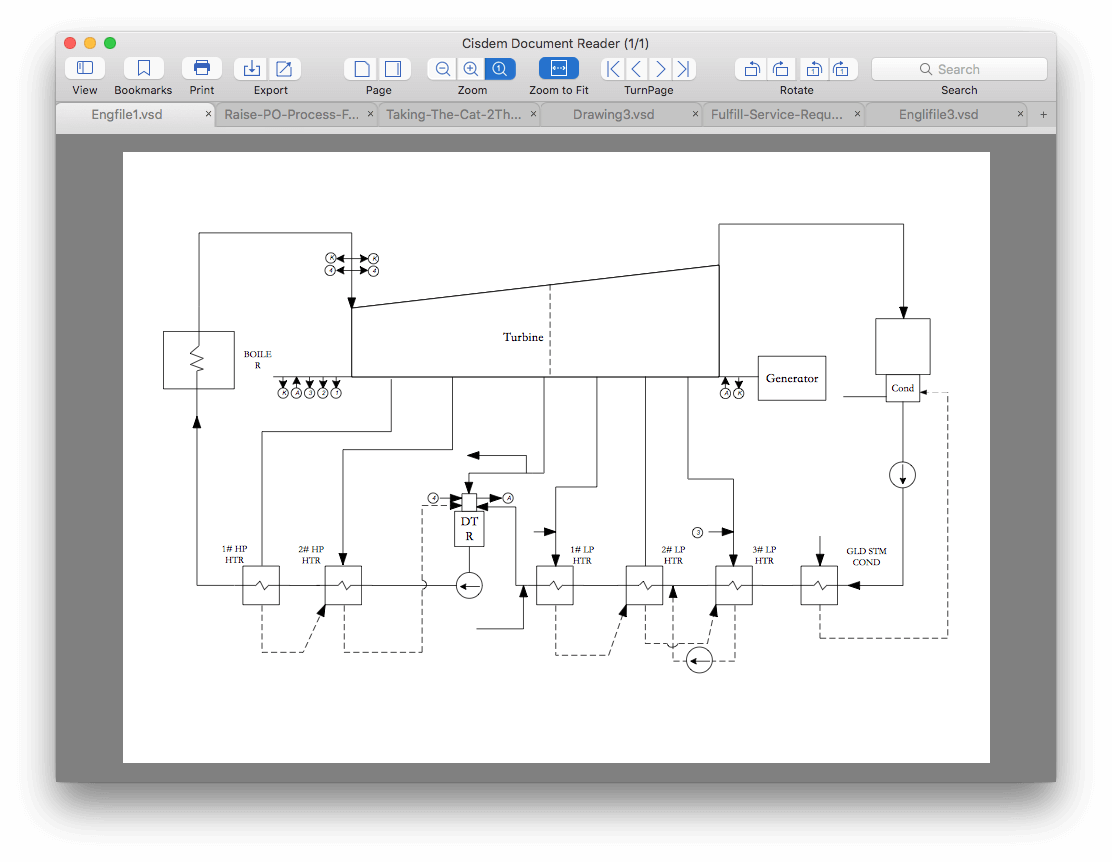 Advantages:
Easy to use with simple UI and customizable toolbar;
Multi-tab viewing, letting you to batch open and quickly switch between files;
Fast scrolling, never be lagged with the pagination;
Zoom, Navigation, Rotate and other viewing options;
Supports various Visio formats including VSD, VSDX, VDX, VST, etc;
Also supports PDF, XPS, WPS, OXPS, DJVU, WPD, Winmail.dat;
Convert Visio to PDF and other formats;
Directly prints Visio files within the application;
Other useful features like Bookmark, Search, image extraction, etc;
Compatible on macOS 11.0 Big Sur and earlier.
Disadvantages:
Cannot edit Visio files.

Free Download
How to use Cisdem Document Reader for Mac:
Step 1. Download and install
Get Cisdem Document Reader installed on your Mac and launch this Visio viewer.
Step 2. View Visio files
Open one or multiple VSD, VSDX or other Visio files by dragging and dropping. Each will be displayed in a tab. You can also view other supported files (such as PDF) at the same time if needed. And from the toolbar, select the viewing and other options you need.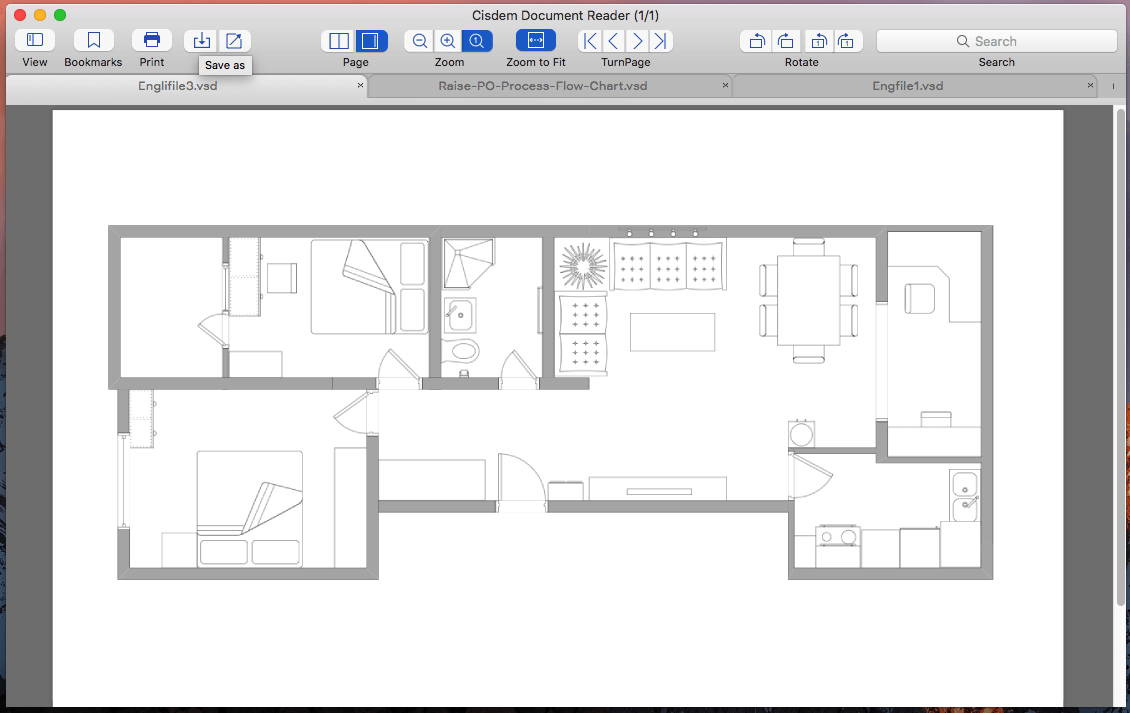 (Optional) Step 3. Print or convert Visio files
To print, click the Print icon in the toolbar. To convert, click the Save as icon. You can save a Visio file as PDF, text, BMP and other formats.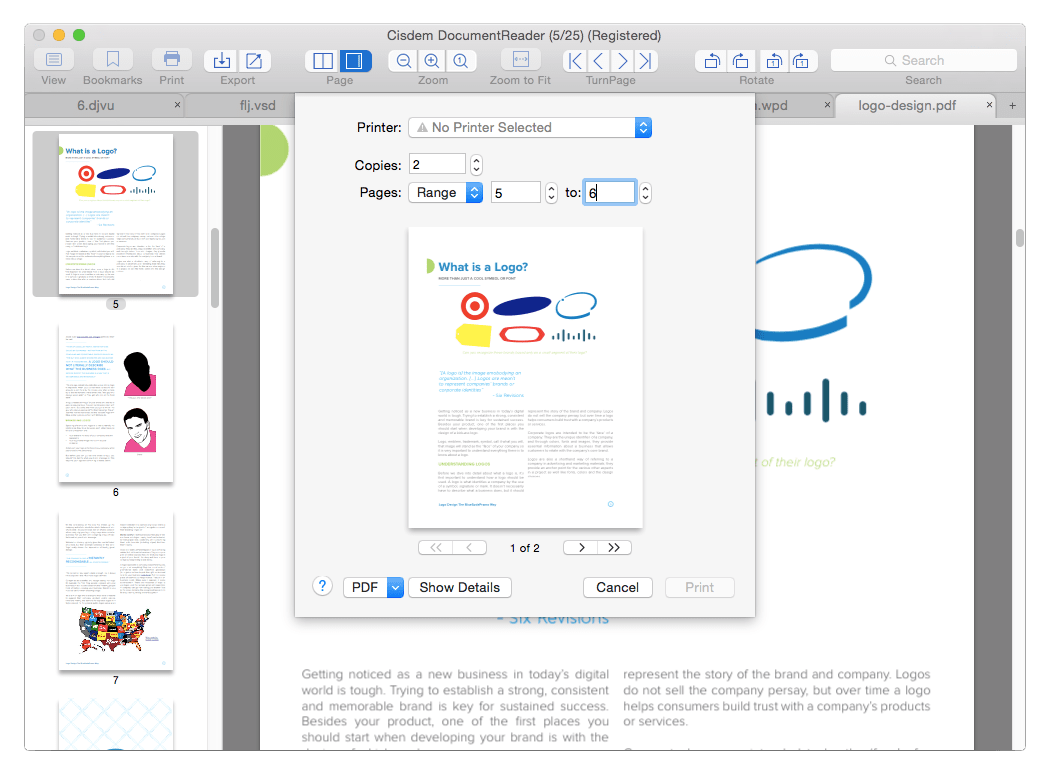 Offline | #2. Nektony Mac Visio Viewer
This Mac Visio viewer allows users to open vsd, vdx and vsdx Microsoft Visio files. Just like Cisdem Document Reader, it ensures that texts will be displayed in the same way as the original format when they were created. Advertised as a free Visio file viewer for macOS, it's actually a paid application with 5-day free trial.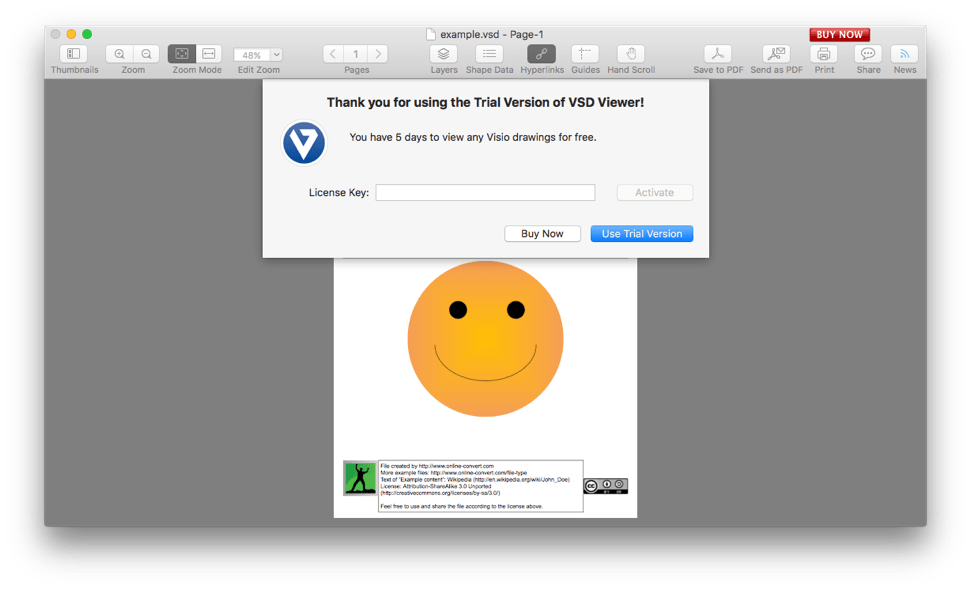 It offers a set of viewing options like Zoom, Navigation and Hand Scroll. You can easily find all the features and options in the toolbar. If you need to print the current Visio drawing, just click the Print icon there. It's very easy to use. However, just as with any software application, it's not perfect. In rare cases, the text could fail to display. That being said, it generally works great and opens Visio files without distortion. To use this Visio file viewer, just launch it. Drag and drop a drawing into it.
Advantages:
Easy to use
Good viewing experience with Zoom, Page Navigation, etc.
One-click to send Visio file via email
Disadvantages:
Multiple windows will pop up when opening files in batches.
How to use Nektony Mac Visio Viewer:
1.Download and install Nektony Mac Visio Viewer on your man and launch it;
2. Click Open on the left to upload Visio files from local;
3. The file will be opened immediately, you can slide the view bar on the left to view different pages.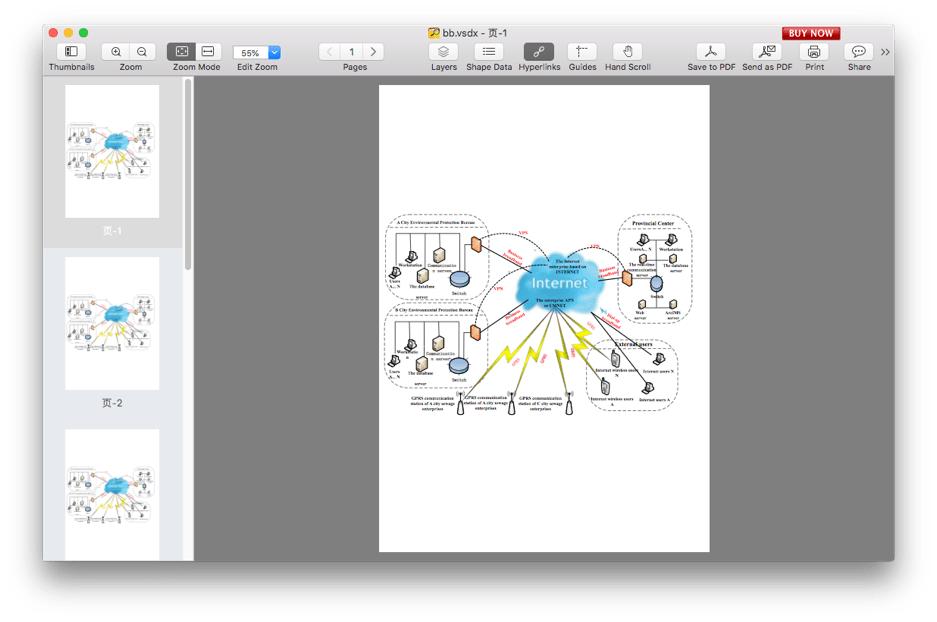 Offline | #3. Lawbox VSD Viewer Pro for Mac
Here's another great macOS Visio viewer. It's designed to open, view, share and convert Visio files and supports 5 different Visio formats: VSD, VSDX, VSX, VSS and VSSX. You can use it to convert Visio files to PDF or image files. It's not a Visio editor, so you can't edit Visio files on Mac using it.
Capable enough to open and convert Visio drawings and stencil files, this Visio viewer can be helpful to Mac users who don't have easy access to a Windows PC installed with Visio. If you have problem viewing your file using this application, you can contact their support team who will help you out right away2.
To use it, just import a file by dragging and dropping. Use the features and options provided to view, share and convert it as you wish.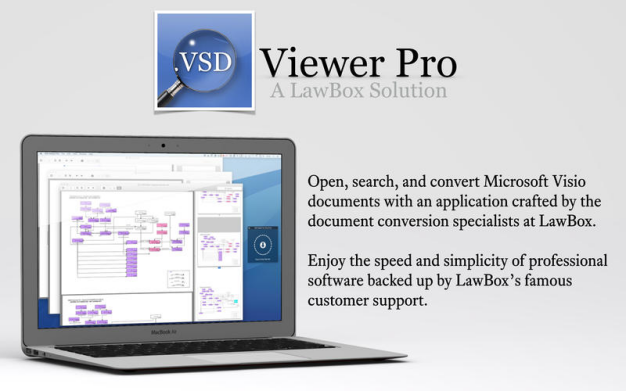 Advantages:
Compatible with various Visio formats;
Provide several options for Visio viewing;
Also offer other functionalities like conversion and sharing;
Great customer support;
High speed.
Disadvantages:
Requires Mac OS X 10.9 or later, 64-bit processer;
No edit function;
Need to spend $4.99 to download this app.
How to use Lawbox VSD Viewer Pro for Mac:
1.Install this application on your Mac;
2. Drag and drop the Visio file you want to open to the main interface;
3. The content of the file will be displayed in a short time, and this tool also provides functions such as sharing and conversion.
The 3 offline Visio viewers we introduced above are quite useful for professionals, they can fully protect the content of files and meet the various needs of users. For users who only need to open Visio files on a regular basis may find that online Visio viewer, which does not need downloading and installation, is more suited to their needs.
Online | #1. Microsoft Visio Online
Although Visio and Microsoft Visio Viewer are exclusively accessible for Windows, Microsoft does provide a solution for users of other operating systems such as macOS. It allows you to view and comment on Visio files online.
This online Visio viewer and creator from Microsoft is available for almost all Office 365 business subscribers. In addition to viewing, you can also add comments and do some basic editing. If you want to get your files further edited, it will direct you to the desktop software Visio, which is not available on Mac.

There is an array of features such as Pan, Zoom, Find, Shape Info, and Refresh Data. If you want to email your drawing to others, simply click the Share button. Basic editing features such as Text and Font, Undo and Redo, and so on are also available. Switch to viewing mode by clicking the View button.
Advantages:
Compatible with Mac, Windows and Linux;
Supports almost all major Internet browsers such as Chrome and Safari;
Provides good viewing experience;
Also allows basic editing.
Disadvantages:
Times out after a while of inactivity
Online version does not allow connection to the database
How to use Microsoft Visio Online:
1.Open Visio online (also known as Visio for the web) in your browser;
2. Click the "Upload and Open…" and select the Visio file you want to open;
3.Then the file will be automatically opened. In the upper right corner of the webpage you can find functions such as sharing, downloading, downloading in PDF format and more.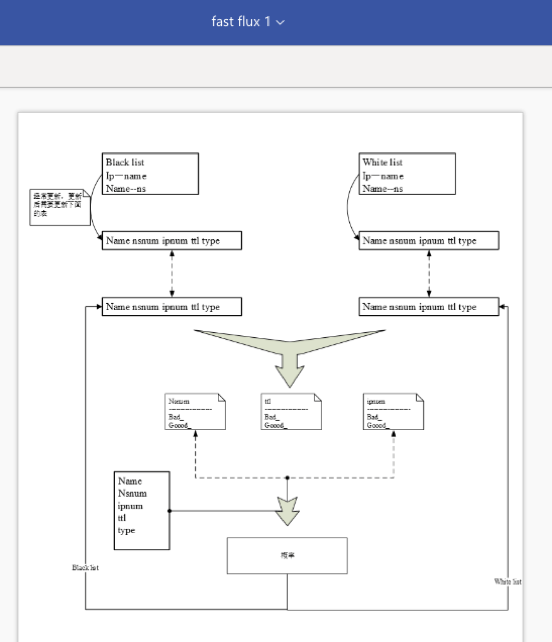 Online | #2. Lucidchart Visio Viewer (Free)
Lucidchart Visio Viewer is an online alternative to Visio that is both powerful and user-friendly. It works as a browser extension on major Internet browsers, including Google Chrome, Mozilla Firefox, Safari, Microsoft Edge and Internet Explorer.
After installing this Visio viewer in your browser on Mac, you can instantly open VSD, VDX and VSDX files. It offers page navigation and a set of zoom options. You can also choose to show or hide the grid. To edit and further manipulate Visio files, one needs to pay.
In addition to local Visio files, Lucidchart Visio Viewer users used to be able to directly open Visio files received in Gmail and stored online. For Visio file attachments, Gmail offered the option of opening them in Lucidchart. To view a Visio file stored online, users only needed to right-click the file's link and select Open in Lucidchart. Features like these are very useful, hope they will come back soon.
The good news is you can still do it in Gmail, in a slightly different manner. Click the attachment. From the list of suggested third-party apps, select Lucidchart and allow its access to your Gmail.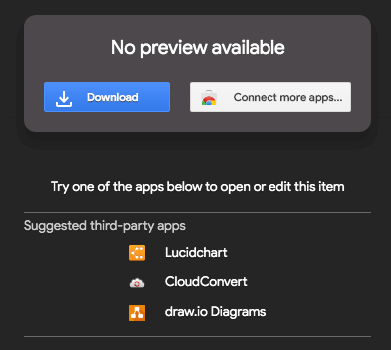 Advantages:
No software installation;
Easy and convenient to use;
Supports various Visio formats;
Compatible with major platforms and browsers;
Rich viewing options such as zooming;
Disadvantages:
A bit slow when uploading and opening file;
Server error often occurs;
There is a risk of file content leakage;
The free version has many limitations.
The steps below will show you how to use Lucidchart Visio Viewer to open the files stored on your hard disk. Let's take Chrome as an example:
Step 1. Go to Chrome Web Store and install this extension, which will add an icon in Chrome's toolbar. Click this

icon after installation;
Step 2. Click CHOOSE FILE, select a Visio file and click Open;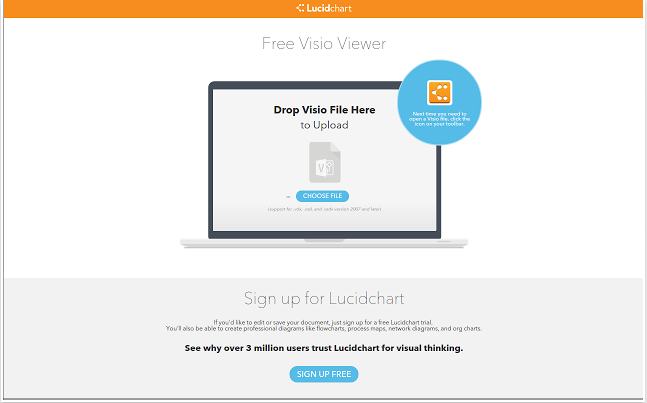 Step 3. Once the file is uploaded to their server, it will automatically open.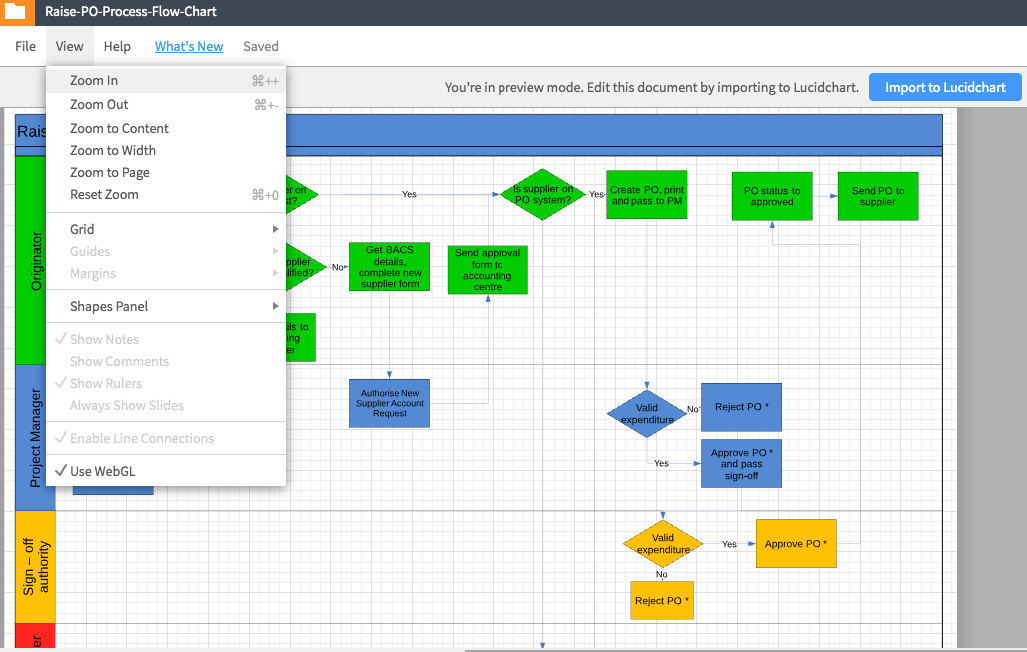 This tool also supports viewing, exporting, sharing, editing and other functions, but please note that the number of files that can be uploaded and edited in the free version is limited. If you have other needs, you can pay to upgrade to unlock more functions.
Online | #3. VSD Viewer (Free)
Because this online viewer is exclusively for the VSD format, it can only be used to open Visio drawings. If you try to add an OPC/XML drawing, it will refuse to upload.
In Comparison to the other online viewers described above, this one has a relatively restricted set of features. You can only zoom in and zoom out. It doesn't offer any additional features. But in general, it can quickly upload and open files without distortion.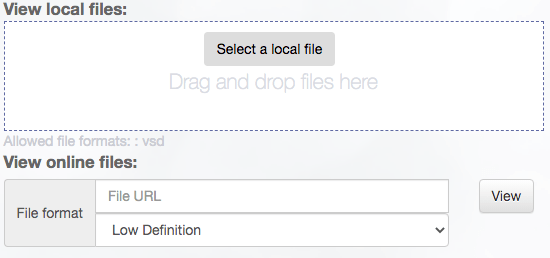 Advantages:
Cross-platform and requires no installation;
Easy and quick to use;
Support viewing local and online files;
Definition can be selected;
Totally free;
Support 27 languages.
Disadvantages:
Only supports VSD format;
Limited viewing options;
There are many ads.
How to use Microsoft Visio Online:
1.Open your browser to https://www.fviewer.com/view-vsd;
2.Click "Select a local file" to upload VSD file. If you want to view online file, just enter the URL and click View button;
3.The file will be opened in a short time, and you can return to the home page and switch the definition in the Option.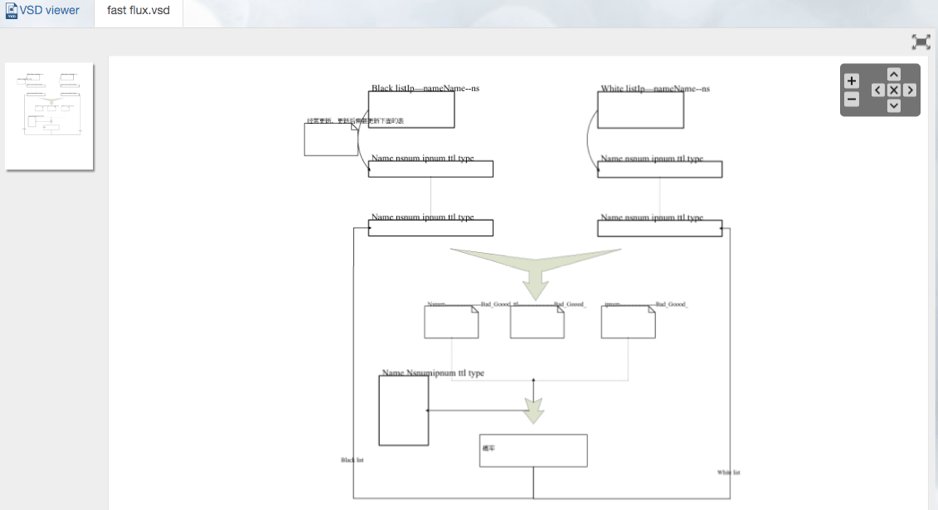 Visio Viewer for Mac Alternatives: Comparison Chart and Reminder
Reminder: Visio Viewer is Different from Visio
When introducing Visio Viewer for Mac, we found that many users mistakenly thought that Visio viewer could replace Visio. Please keep in mind that Visio viewer is different from Visio. Visio Viewer provides Mac users with an easy way to open Visio files on their Mac, but if you want to fully edit diagrams, you need Visio Pro for Windows.
Conclusion
Thanks to Visio viewers for Mac, we don't need to find a Windows computer installed with Visio to view VSD and VSDX drawings. Although the free online viewer can help you quickly open Visio file, there are still a large number of users who prefer professional solutions. Cisdem Document Reader for Mac is a professional tool that can help you save time and energy and greatly improve efficiency, I highly recommend it.

Free Download