YouTube is the biggest video platform around the world for uploading all kinds of interesting, educational, and legal videos. Probably 300 hours of video are uploaded to YouTube every minute.
What's the best video format for YouTube 1080p/4k upload? How to upload high quality on YouTube? This article will show you the solutions, and YouTube 1080p/4k upload settings are included. In addition, video converter tools are introduced if you wish to convert your videos to the best YouTube video format.
Convert Video to the Best Format for YouTube
Batch process videos
Convert video to any format, including the best YouTube video format
Directly convert video to specific devices and platforms, like iPhone, YouTube
Convert DVD to device-compatible format
Download 1080p/4k videos from YouTube and other video sharing sites
Enhance & personalize videos with advanced video editing functions
Upload high-quality videos to YouTube within the application
Support macOS and Windows PC

Free Download

Free Download
Video Formats Supported by YouTube
Here's the scenario. You are new to YouTube and want to have your own YouTube channel. You finally finish editing your video on Adobe Premiere Pro and are excited about uploading your first YouTube video. You are about to export the video. But wait, what formats does YouTube support for upload? What codec should I use?
Below are lists of the YouTube supported file formats and codecs.
Best Video Format for YouTube 1080P/4K
Videos of different sizes, resolutions and formats are uploaded to YouTube. After receiving the videos, YouTube will process them and make them faster to load and stream while keeping the best possible quality.
If YouTube does not support your video format, you will receive an error message saying "Invalid file format". Check out the format of your 1080p/4k video before uploading them. When the file format of your video is among the supported ones, you can make things better by picking the best video format for YouTube 1080p/4k.
Container- MP4
MP4 is the most popular video container format for a video to store and stream videos over the Internet.
Video codec- H.264/ MPEG-4
It is able to offer decent video quality and is good for video storing and streaming.
H.264 VS H.265 YouTube
YouTube supports HEVC H.265 video uploading (hasn't announced official support).
On the Google Support site, it still regards H.264 as the best video codec for YouTube upload. That's because:
H.265 is not yet popular and supported by few devices.
H.265 codecs charge higher licensing fees. So YouTube took its own free alternative-VP9 (video quality is not worse than H.265).
Compared with H.264, HEVC requires much higher demand in computing power. Depending on the resolution, video duration, codec, container format, frame rate, etc., you might fail to upload videos to YouTube.
To successfully upload high quality on YouTube, you'd better convert HEVC H.265 to H.264.
Frame rate- Native frame rates
Don't try to resample the frame rate. Just let it the same as the original video.
Bitrate- Different according to resolution
The recommended video bitrates are different for videos in different resolutions. The higher the resolution is, the higher the recommended MBPS will be.
Best Video Bitrate for 1080p/4k SDR Upload
Best Video Bitrates for 1080p/4k HDR Upload
All-in-One Solution to Create Best Format for YouTube Upload
For success YouTube upload and better display with high quality, it's necessary to convert your videos to the best format for YouTube upload.
Cisdem Video Converter for Mac is a professional application to convert & download files to YouTube preferred video format, like MP4, FLV, AVI, MOV, WMV, WebM, etc. and transcode them to H.264, 3GPP, MPEG4, MPEGPS, or other codecs fully recognized by YouTube.
By using the latest encoding and decoding technologies, the software is capable of converting videos to the best video format for YouTube 1080p/4k.
How to Upload Videos to YouTube with Best Format?
Step 1. Install Cisdem Video Converter on your Mac, you will be in the convert tab.
Step 2. Import the videos that you would like to upload to YouTube by dragging-n-dropping.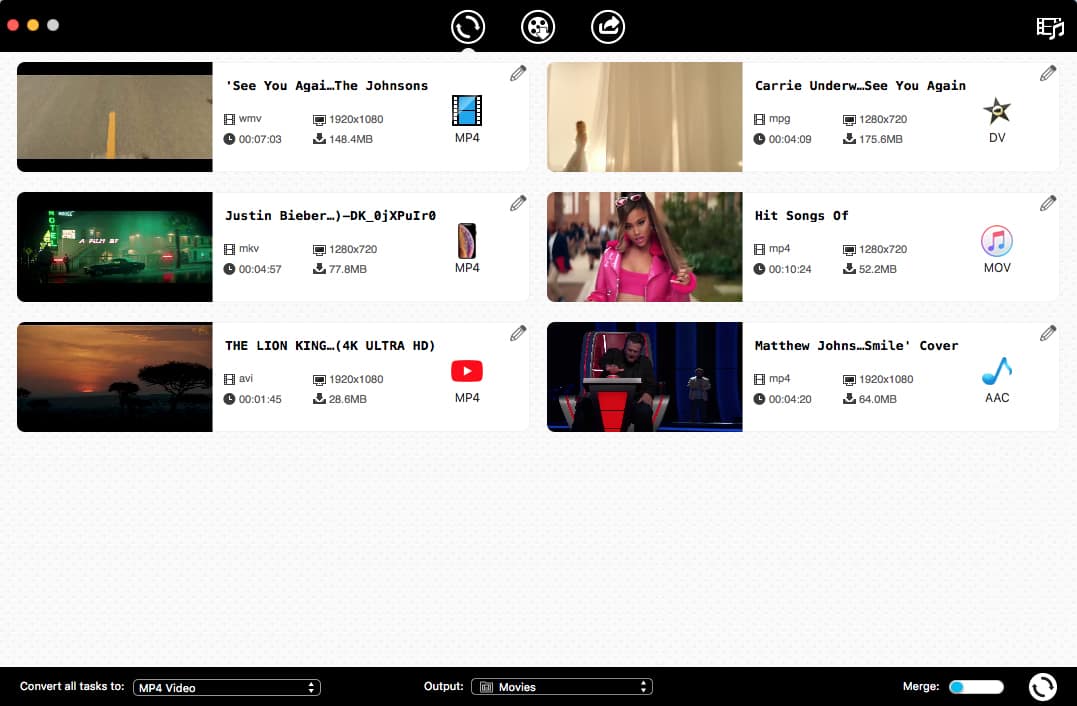 Step 3. Choose the best video format for YouYube 1080p/4k upload
For 1080p video: click the format icon > go to "General Video" category > Choose "MP4 Video".
Note: Don't choose "4K HD Video", which will compress your video to 1280*720p.
For 4k video: click the format icon > "4K video" > "MP4 4K AVC-3840" or " MP4 4K AVC-4096" or "MP4 4K AVC-5120" (depends on your original video resolution)
Quick Way: click the format icon > "Web Video" > "YouTube Video".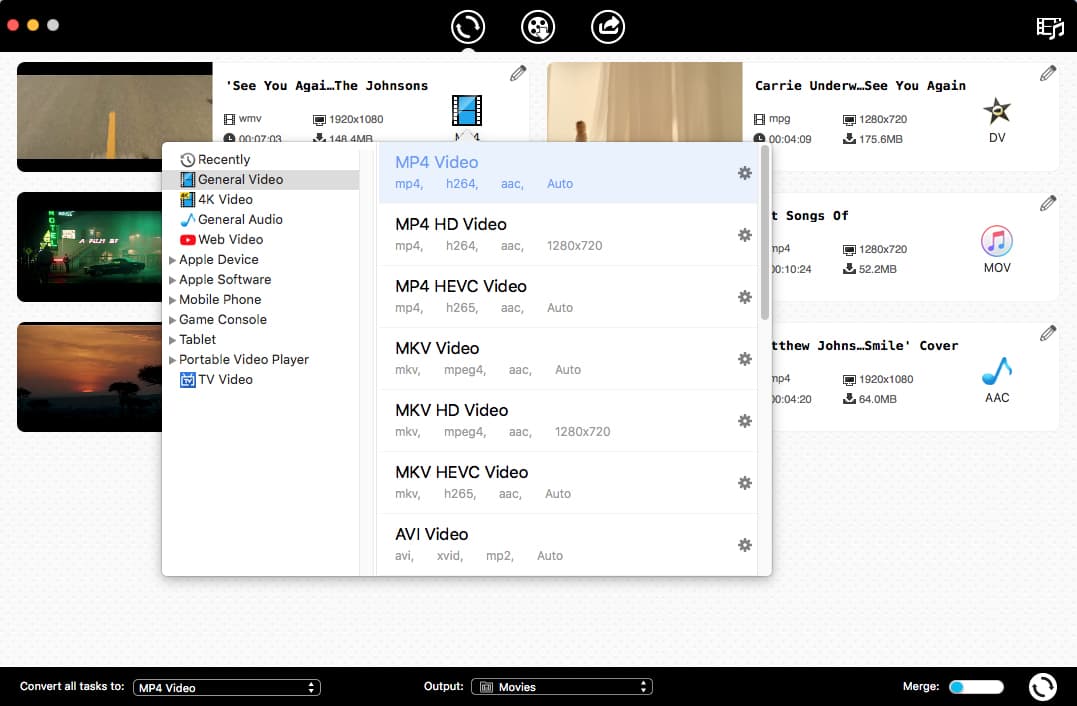 Step 4. Select parameters
Click the

in format library to open up the "Advanced Settings" window. Adjust the parameters such as Codec, Resolution, Bit Rate, Frame Rate, Sample Rate, etc. to the best ones that we recommended above.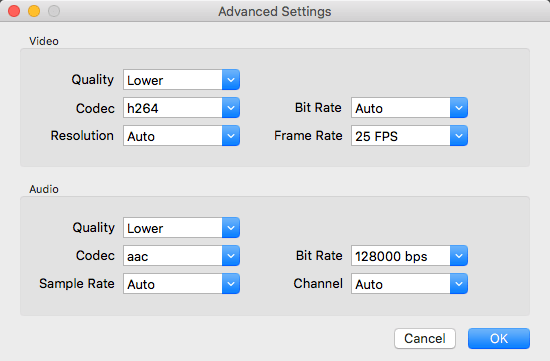 If you also desire to adjust the aspect ratio, head over to

" > "Crop" > "Enable Crop" > set "Aspect ratio" as 16:9.
Step 5. Convert and save your videos to the best format for YouTube upload.
Step 6. Move converted videos to share tab and sign in your Google account, subsequently click the share button to upload 1080p/4k video to YouTube.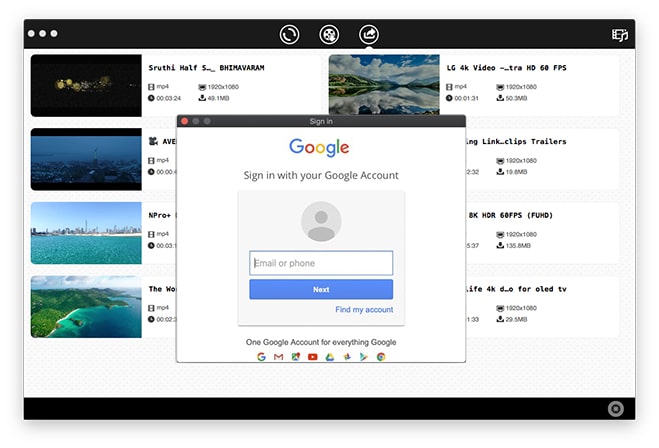 How to Download YouTube Videos in Best Format?
Step 1. Run the software on your Mac, and switch to the download tab.
Step 2. Find the YouTube videos that you want to download and copy their URL from the address bar.
Step 3. Paste the links into the field. Finally, click on

to download YouTube videos.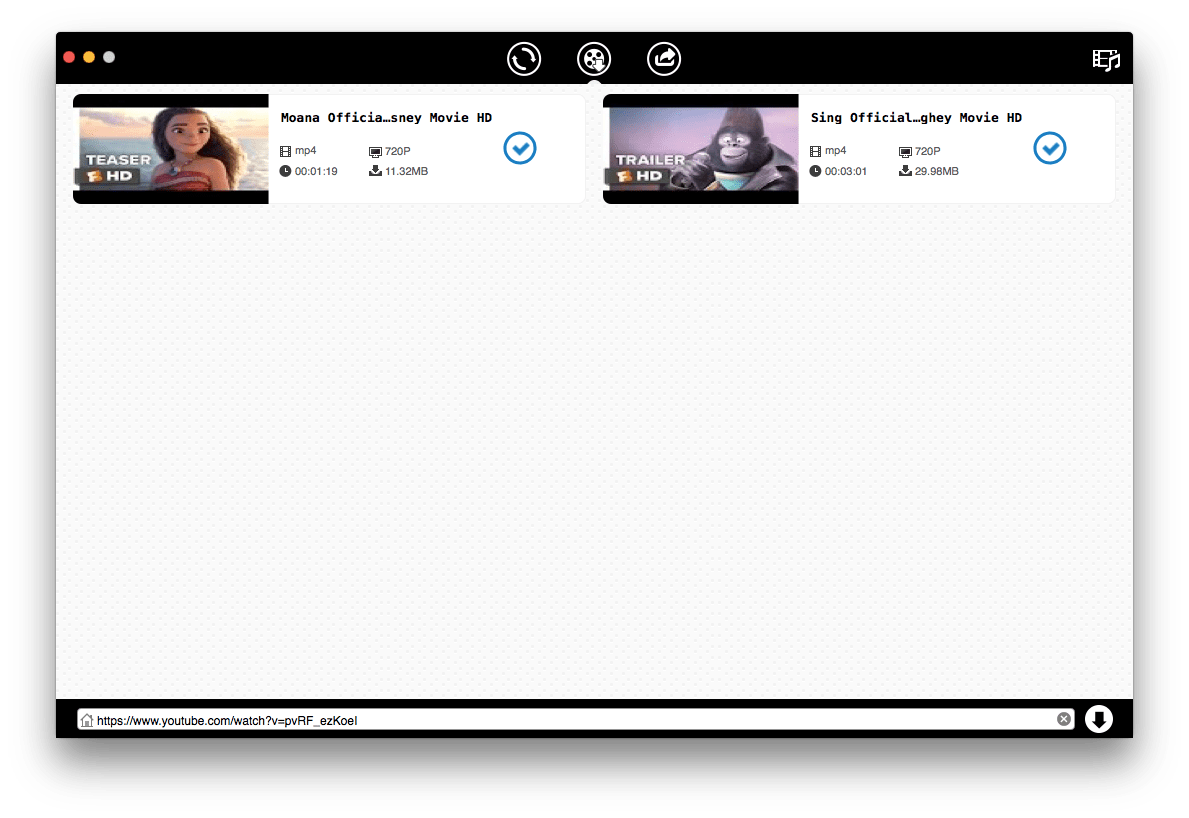 Step 4. Move the downloaded YouTube video to convert tab and choose the best video format for YouTube or the best suitable one for your media player.
Is There Any Solution for both Mac and Windows Users?
Luckily, Clipchamp is such a one-stop online platform to convert any file to the best video format for YouTube and upload it to a personal channel.
Step 1. Visit util.clipchamp.com and register a free account.
Step 2. Drag a video into the "Convert my videos" box.
Step 3. Select Web (Facebook, YouTube, Vimeo) as optimization settings. Below are the options to further customize the resolution, format, and quality.
Step 4. Convert it to the best video format for YouTube. If necessary, edit your video before that.
Step 5. Once the conversion finished, there is an "UPLOAD & SHARE" option for you to upload the converted video to YouTube directly.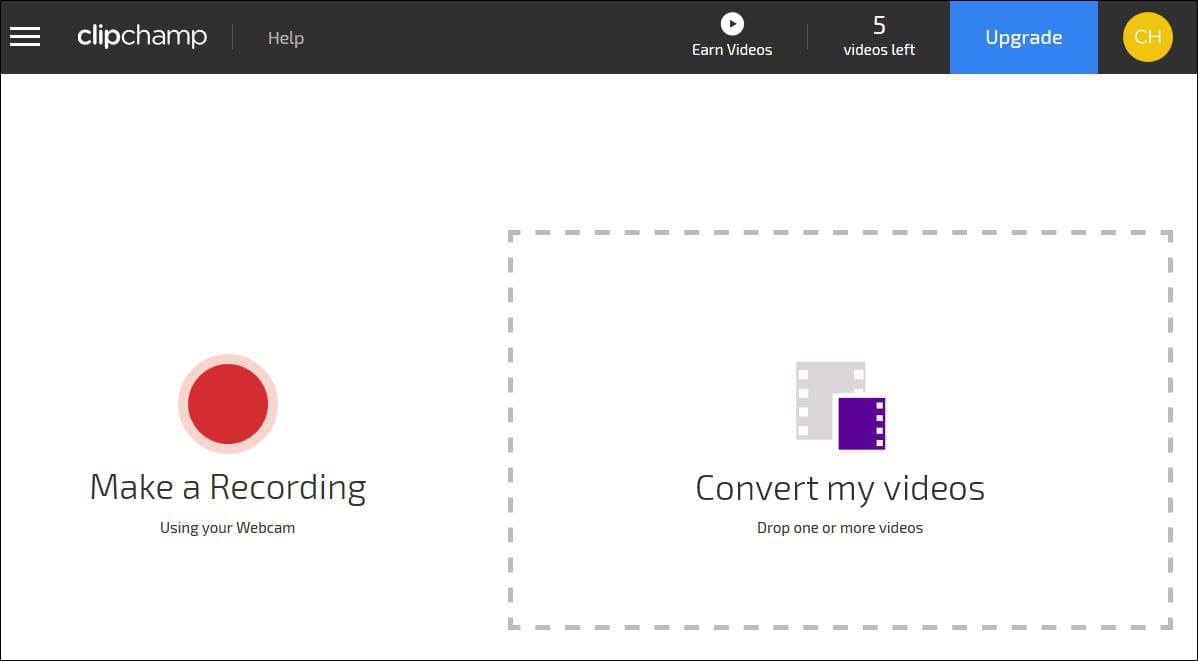 Pros:
Free and support multi-platforms
Cons:
Free accounts get watermarks on the videos
Not so much a converter as a recorder or compressor
Can't choose accurate output codec
Few parameters can be edited
If your video size were very large, the speed of converting and uploading would be slow
Extended Knowledge: Tips to Make Good YouTube Videos
Start out with a purpose: You should identify the subject of your YouTube video before creating it. Introducing something you are good at or people are interested in. You can do research on Facebook or Twitter to see what the hottest topic people are focusing on.
Keep good Lighting: Shoot video in a bright place, just like taking the photo, good lightening would make your image more high-definition, which is even more important than the device you are shooting on.
Upload video with the best format: If your uploaded YouTube videos in lower quality, people would quit watching soon. So make sure you choose the best format for YouTube upload. Especially let your audio parameters working well, as people are less likely to tolerate poor audio quality.
Modify your video after the upload: You'd better make effort on its name, description, tags, etc. To get more clicks on your YouTube video, you can share your YouTube video to social media and encourage people to comment, like and save it.
In the End…
YouTube attracts millions of views a day. If your videos can stand out among multiple of them, your site, blog, or even products will be well promoted and the number of subscribers of your YouTube channel will increase a lot.
Therefore, take more care to basic technological and informational requirements when uploading videos to YouTube. On the one hand, utilize the best video format for YouTube 1080p/4k; on the other hand, pay attention to video specifications, including aspect ratio, frame rate, video bitrate, audio bitrate, and so on.