MIDI is an industry-standard music technology that enables musical instruments, computers, and other hardware to communicate. Except for certain occupations, such as DJs, educators, artists, producers, etc., ordinary people rarely come into contact with the MIDI file. So if you want to handle something with MIDI, like converting YouTube to MIDI, you'll never know how to start. As there are almost no similar cases on the Internet.
In spite of this, we still spend lots of time testing out the top 5 best YouTube to MIDI converters. Hopefully, our advice will make some effect on you. But before convert YouTube to MIDI, you need to do some preparation.
The Best YouTube Converter for Mac/PC
Batch download media files from 1000+ streaming sites, like YouTube, Facebook, Vimeo, Hulu, Crunchyroll, etc.
Batch convert YouTube to any format, like MP3, MP4, WAV, WMA, FLAC, etc.
Convert YouTube to optimized preset for devices like iOS and Android
Download & convert YouTube to audio format
Enhance audio quality by using adjusting sample rate, bit rate, channel, etc.
Offer in-program editing tools: merge, crop, rotate, add effects/watermark, etc.
Rip DVDs to watch on computers, smartphones, tablets, etc.

Free Download

Free Download
First, Convert YouTube to MP3, MP4, WAV, etc.
Up to now, nobody can convert YouTube to MIDI file with only one step. You have to convert YouTube to MP3, MP4, WAV, etc. at first and then convert these kinds of format to MIDI. Since it is easier to convert WAV to MIDI, we will introduce the tools for converting YouTube to WAV in the preparation stage:
All the converters mentioned here both enable you to convert YouTube to WAV. The online way is definitely cost-effective, but it doesn't support batch conversion and can't enable the high quality of output WAV format.
Simple Steps to Download and Convert YouTube to Audio:
Step 1. Download Cisdem Video Converter on Mac or Windows and install it.
Step 2. Open the software and switch to the "Download" interface.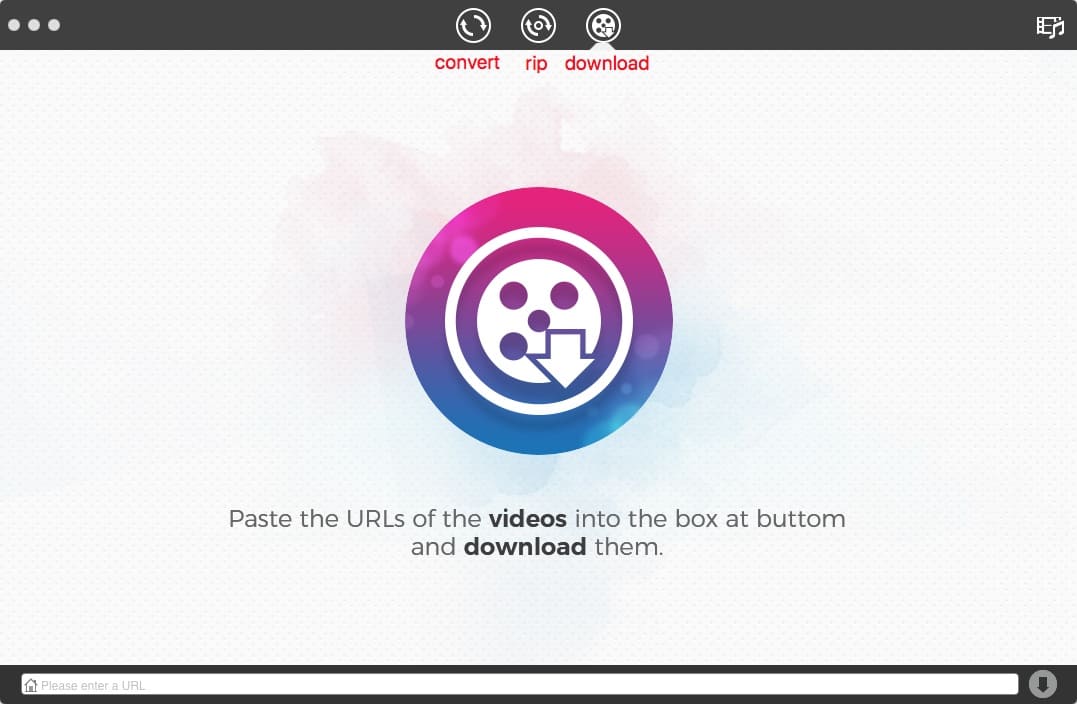 Step 3. Copy link of YouTube video, and paste it to the URL field of Cisdem Video Converter
Step 4. Click the

button.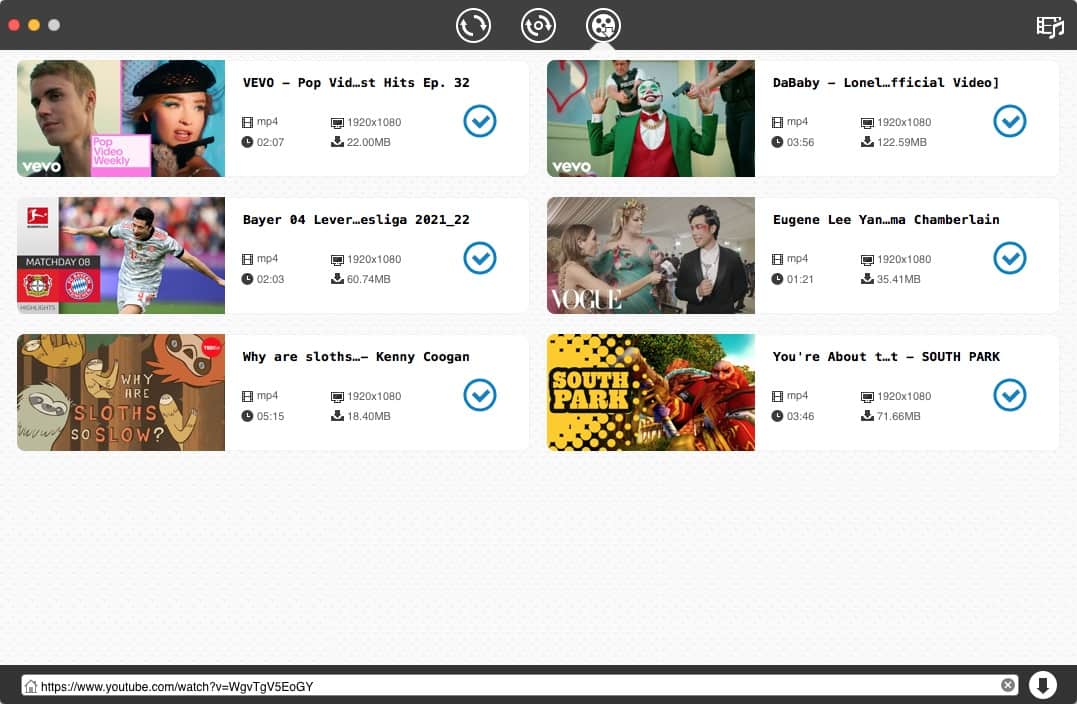 Step 5. Once finished, click the

button to find your downloaded YouTube video, and drag it to the "Convert" interface.
Step 6. Click the Format button > Go to "General Audio" > choose an output audio format, such as WAV Audio.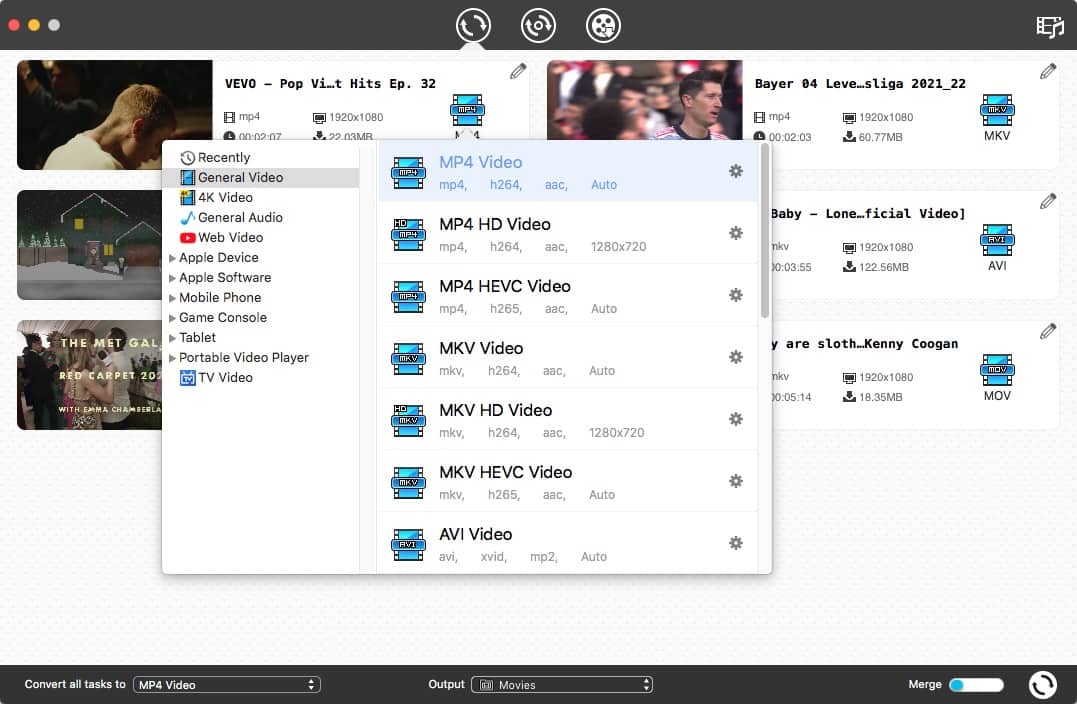 Step 7. Click the

button.
5 Best YouTube to MIDI Converters for All Devices
After the first step, you should start picking the best YouTube (.wav) to MIDI converter for your device. If you don't have any idea, keep reading to find out.
1. Bear File Converter (Web-based)
Bear file converter is a free, easy-to-use YouTube to MIDI conversion tool that can transfer a laundry list of audio formats to MIDI, including WAV, MP3, OGG, AAC, WMA, etc. to MIDI. Just upload YouTube files by dragging & dropping them or paste URL to add the file. And then click Convert > Download All button. The whole YouTube to MIDI conversion process only takes 3 clicks.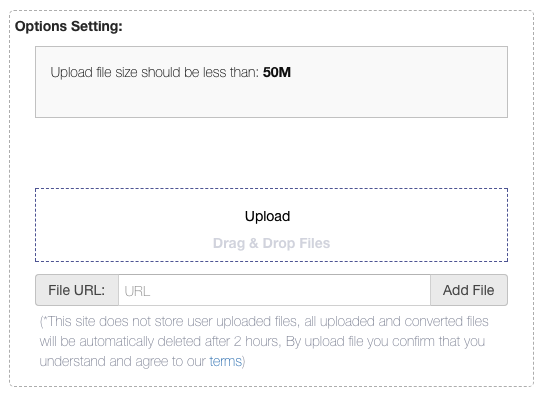 Pros:
No account is needed! Easy and fast!
Batch converting and downloading are surely supported
Supports other input audio formats
Cons:
The upload file size can't surpass 50M
Ads on the page are quite annoying
2. AmazingMIDI (Windows)
AmazingMIDI is a clever program that voluntarily transcribes music, converting WAV files into MIDI files. It converts Input File (.wav) to Output File (.mid) with musical data, and converts Tone File (.wav) with monotone data. Meanwhile, the program is able to recognize artificially produced music and assist you to transcribe music, practice musical instruments.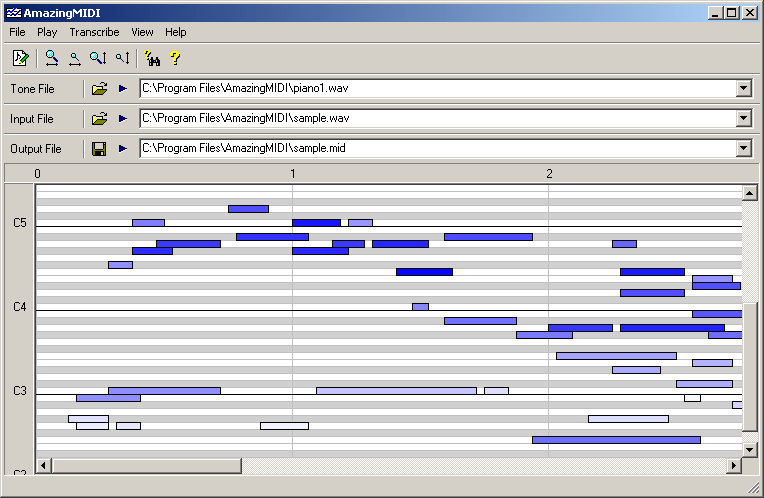 Pros:
Totally hassle-free for Windows users
The simple and uncluttered operation interface
Apply to analyze the precise-frequency attenuating sounds
Cons:
Offers poor results on unstable pitch sounds like vocals
Not possible to reproduce original WAV to MIDI file exactly
3. WIDI Recognition System (Mac and Windows)
WIDI Recognition System, a solution for automated and computer-assisted music transcription, will commendably help you in converting YouTube to MIDI. It can save the input MP3 and WAV as MIDI and be useful for musicians, conductors, composers, musical teachers, etc. In short, basic technical music knowledge is a must to use WIDI Recognition System.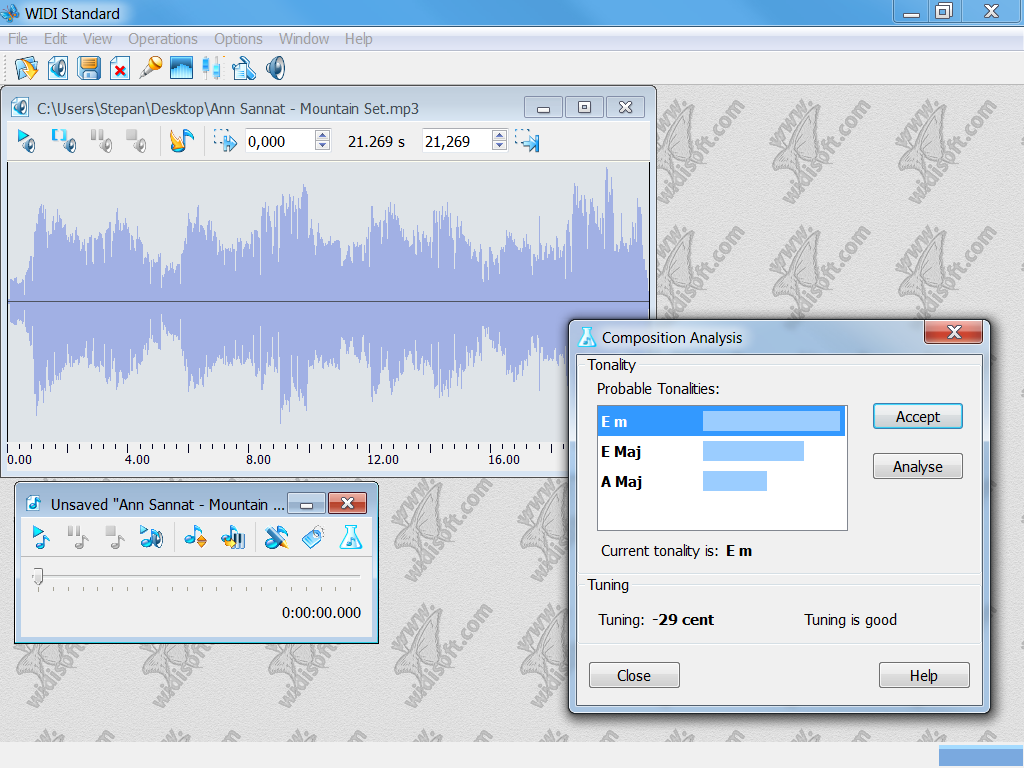 Pros:
Create MIDI files from audio files
Batch convert tool for transcribing multiple files
Various customizable parameters
Cons:
Tough to get nice results with complex files
Do not integrate a MIDI file editor
4. Zamzar (Web-based)
Zamzar deals with files conversion of more than 150 different formats, including YouTube to MIDI. You also can convert your document files to PDF, DOC, HTML, RTF, PPT, WPS, TXT, VSD, etc. And it supports to turn your image files into many formats like GIF, BMP, JPG, ARW, and more. Just go to the website, upload your YouTube (wav.) file, choose MIDI, enter your email address and click convert.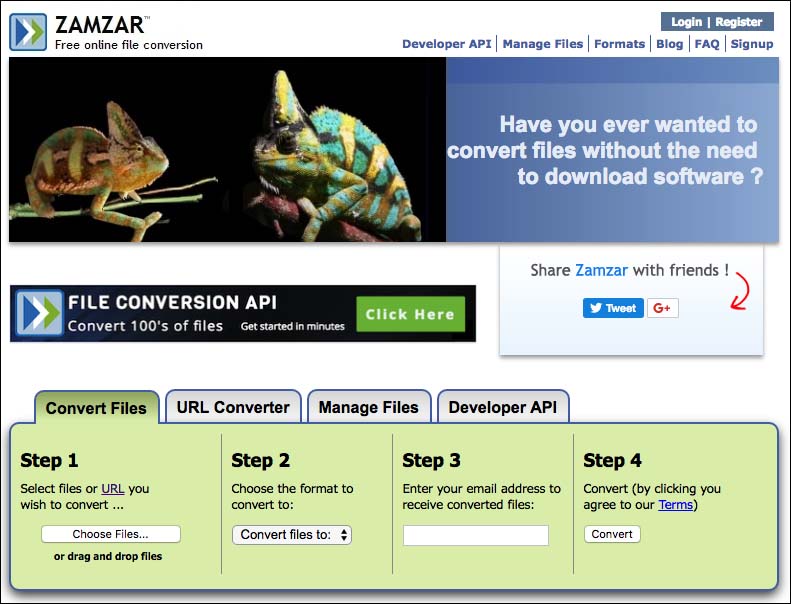 Pros:
A wide range of output formats are supported by this site
Send email of the converted MIDI file instead of downloading directly
Do not require installation and totally self-explanatory
Cons:
No bulk/simultaneous conversions
100 MB file size limit for free users and 1 GB for registered users
5. JNIZ music notation audio to midi (Mac and Windows)
Jniz is a piece of de facto software designed for musical composition. But it also works as a sound/audio-to-MIDI converter. Main features of YouTube to MIDI program contains:
The interface of musical notation that lets you create, edit, save a score
Convert audio/ sound to MIDI files
LillyPond, Jnz, MusicXml, MIDI, PDF export
Possibility to change of Key at any time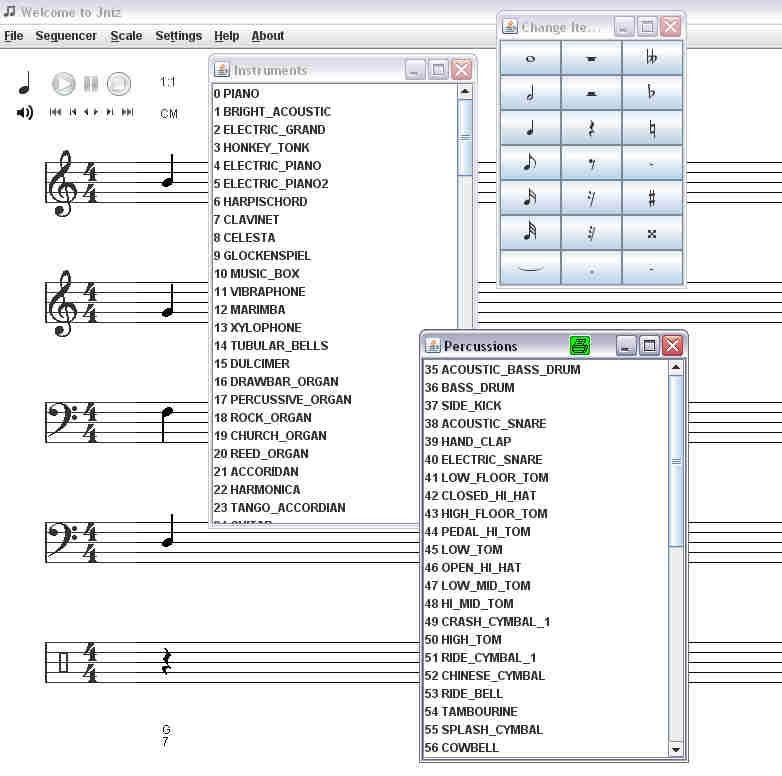 Pros:
Come with many features
A free and professional tool for musicians
Upgraded a new version recently
Cons:
Too complicated to use
Not a real sense of audio to MIDI converter
With further research of YouTube to MIDI converters, we have got the top 5 best free MIDI converters. Personally speaking, I would like to download and convert YouTube to WAV or MP3 with Cisdem Video Converter, and then convert WAV or MP3 to MIDI with Bear File Converter.