Big News: YouTube is down and keeps showing YouTube 500 internal server error. Many users around the world have been implicated. They can't browse YouTube.com and watch any YouTube videos from Google Video streaming site.
Whether TV series, talk shows, funny videos, inspirational speeches or tutorials, unable to visit your favorite videos on YouTube can be really depressed, especially for those people who made money from YouTube. So back to the theme- what is YouTube 500 internal server error and how to fix YouTube playback error? In this article, we will solve your puzzles, and recommend a YouTube video downloader for you to view videos off the net without errors.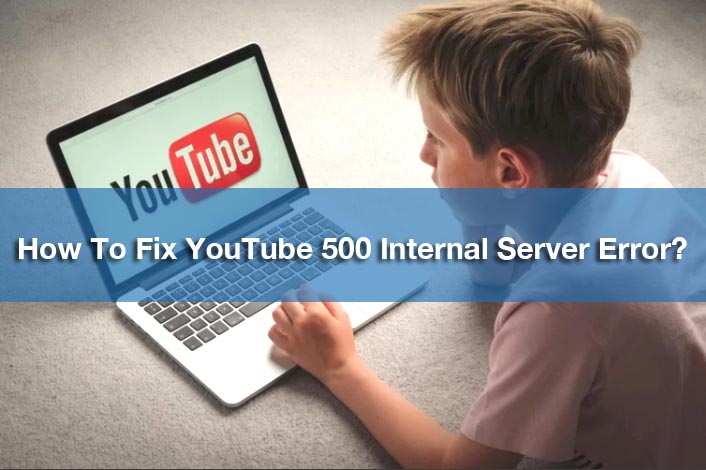 What is YouTube 500 Internal Server Error?
The YouTube 500 internal server error is a general HTTP (Hypertext Transfer Protocol) status code, which means YouTube server is down and met an unexpected condition that prevented the client from opening the required URL.
But one thing you can confirm is that YouTube error 500 is usually caused by a server-side error. Thus, don't make too much toss on your computer, mobile phone or Internet connection. The problem may come with YouTube and its "host" server.
If YouTube itself makes the trouble, 500 internal server error might also occur in browsers other than Chrome, such as Firefox and Safari.
Symptoms of 500 Internal Server Error YouTube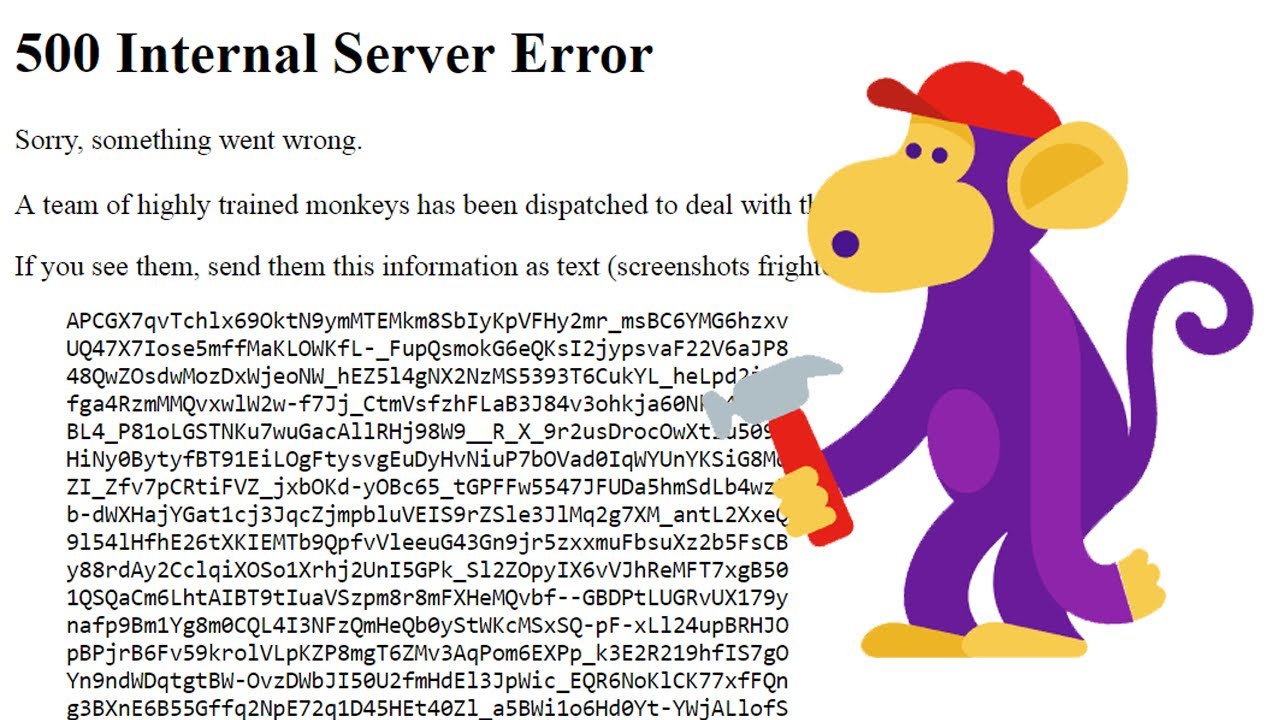 Users don't allow accessing the YouTube videos, videos embed posted on other sites, and even YouTube music and YouTube TV. They are presented with a warning "500 Internal Server Error".
Below is the message, it said:
"Sorry, something went wrong."
"A team of highly trained monkeys has been dispatched to deal with this situation."
Next, it followed by multiple lines of code.
For some users, the screen shows different warning messages, like "YouTube 503 Error", "invalid response" with a blank screen, etc.
When the site loads, it may display an empty template with a gray box that should contain a video link.
However, not all users would encounter the YouTube 500 internal server error at the same time.
Possible Reasons Why YouTube 500 Error Appears?
It is said YouTube is making an attempt on taking some security measures to stop piracy and other website threats, like deleting copyrighted content, blocking users from downloading videos, and so on. These measures would lead to YouTube 500 internal server error. If it is not the problems of your devices, do not try to configure or deconfigure elements.
In contrast, if YouTube 500 internal server error is not resulted by the website server, you can fix the error according to its original reasons, such as:
Your browser is outdated, which can't effectively perform the speed or security measures of the recent technologies.
A mess of cache and cookies are accumulated on your website. You must know, the page with full or broken cache and cookies could result in YouTube error 500
Repeat and frequently click the screen when the network connection is poor and the web page is not refreshed.
How to Fix YouTube 500 Internal Server Error?
Not sure what factors cause YouTube 500 internal server error? Try each of the troubleshooting tips in this part and then check whether the YouTube playback error is fixed.
1. Reload the YouTube Page
It is the easiest and fastest first aid solution. Many users will try to refresh the web page firstly.
Hot key: Hold Ctrl + F5 on Windows or Ctrl + R on Mac
Right-click the mouse to find the reload option
Select the URL on the address and hit on Enter key
Click "Reload this page" icon near by address bar
2. Restart Your Browser
You need shut down Chrome, Firefox, Safari or any other web browsers you have open. Then restart it as desired.
Don't not open many unnecessary browser tabs except for the one you're using for YouTube.
After that, check the 500 internal server error on YouTube fixed or not. If the problem persists, restart your computer.
3. Update Your Browser
If YouTube error 500 is caused by outdated browser, please update your browser to the latest version.
Chrome: Click 3 vertical points in the top right corner > hover over Help from the drop-down menu > choose About Google > wait for the update (it will update to the new version automatically) > click Relaunch button.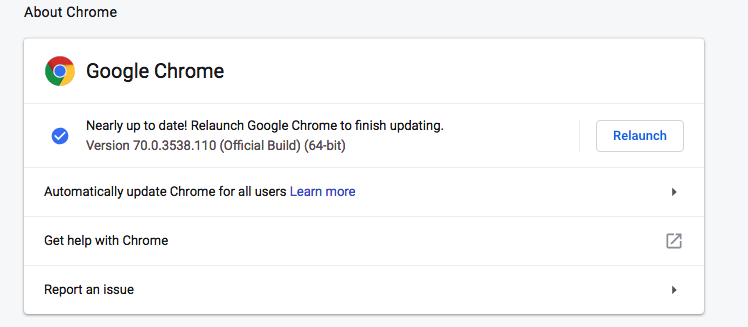 Firefox: Click on Open Menu at the upper right corner of the screen > choose Help option from the menu > select About Firefox (wait for the checking of the current version of Firefox) > click the Restart to update Firefox button
Safari: Open the Apple Menu > select App Store > click the Updates in the App Store toolbar > find Safari app and update it.
Internet Explorer (for Windows 8 or earlier): Run the Control Panel > open Windows Update utility > press Check for update link > install the new version.
4. Clear Cache & Cookies
Chrome: Click the menu on the upper right of the browser toolbar > choose More Tools > click Clear browser data > mark the options in the dialog that appears > click CLEAR DATA button.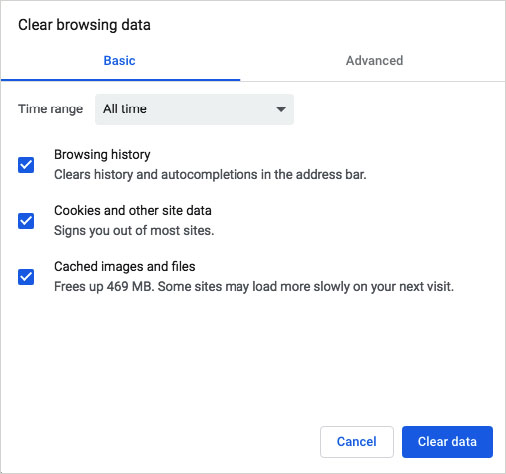 Firefox: Click on the tool bar > choose Preferences (or Settings) > select Privacy from the left list > click "clear your recent history" anchor text in the right panel > in Clear All History box, choose the top four options and click Clear Now button.
Safari: Open Safari > go to Apple menu > click on Preferences > choose the Privacy tab > click Manage Website Data > click Remove All > click Remove Now from a pop window.
Internet Explorer: Click on the setting icon > choose Internet Options from the drop-down list > go to General tab > select Delete under the Browsing history > Check the four options box from Temporary Internet files and websites files to Download History > click on Delete.
Note: To avoid YouTube 500 internal server error as much as possible, YouTube Help forum recommend users to use Google Chrome as your browser.
5. Restart the Router
If your network is not working, try to restart the router and modem. Let it have time to cool off and flush away anything lingered in the memory, especially for the old hardware. After restarting the router, many problems will be solved, like YouTube 500 internal server error, web page not loading, video stuck, etc.
6. Check the YouTube Reports from DownDetector
When users encounter YouTube playback error, the YouTube official always encourages users to contact their professional and technical personnel. They will use appropriate diagnostics to troubleshoot equipment and resolve the issues related to Internet connection. You can call YouTube Hotline 1 (650) 253-0000 or send an email to them.
But if the problem is happening to global, there will be thousands of users consulting at the same time, and you may need to wait in line.
So when you get YouTube 500 internal server error, you can check the YouTube real-time status, reports and user feedback in DownDetector.
Once you find out it's a global issue, go to YouTube Facebook or Twitter page to know the specific errors you are experiencing. And then wait for YouTube to fix the 500 internal server error.
Best Solution: Watch YouTube Videos offline without YouTube Error 500
YouTube errors come without calling for. Besides YouTube 500 internal server error, you are not sure when other unexpected errors like YouTube error 503, YouTube 400 error, YouTube error 429, etc. might occur. Instead of playing YouTube videos online, why not download them for watching off the net without interruptions?
Cisdem Video Converter is the No.1 YouTube downloader for Mac to fix YouTube not working problems. You can download videos from any mainstream video site in batch, including YouTube, Vimeo, Tumblr, FC2, and more. Plus, to watch downloaded videos on any device, you can convert them to compatible formats or preset devices, includes: MP4, AVI, iPhone, iPad, Apple TV, Samsung, iTunes, etc.

Free Download
Step 1. Fetch the YouTube Link
The most essential thing to start the download process is to have the URL. So go to copy the YouTube link you want to download from the URL bar.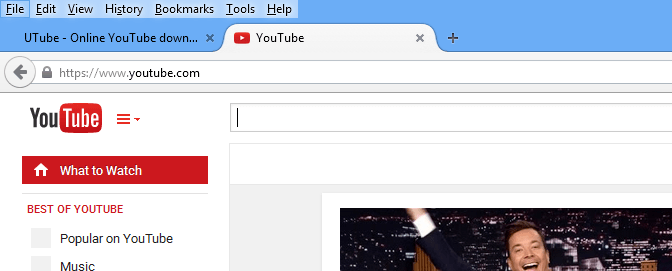 Step 2. Download YouTube Video by Pasting the Link
Open Cisdem Video Converter on your Mac. On the main interface, tap on download tab followed by pasting the video link to the blank box at the bottom. Then click the arrow icon to start downloading YouTube videos.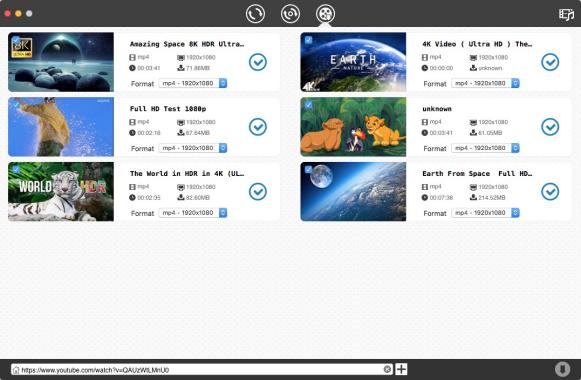 Step 3. Convert YouTube Video to Any Format
Shift to convert tab and drag downloaded videos to it. Click the format icon to open format tray. There are lots of output formats for you to choose from, and you can edit the video parameters as well.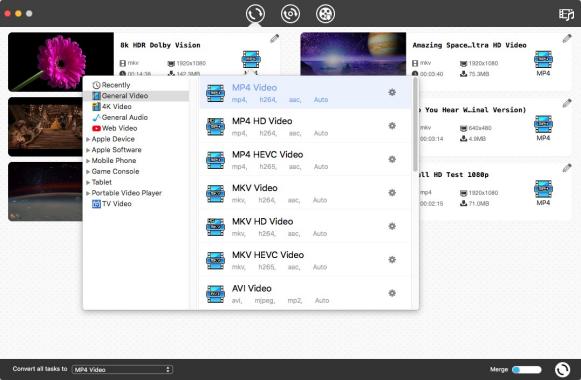 List Some Major 5xx HTTP Status Codes
More details on Wikipedia: List of HTTP status codes
Conclusion
Well, I hope one of these solutions have fixed the YouTube 500 internal server error for you. Compare to other methods, I would recommend you to download your favorite YouTube videos with a reliable YouTube video downloader. It is best to avoid different YouTube errors.