What is memory card? Have you ever used a memory card to store your data? Or do you know how to deal with memory card data recovery on Mac when you accidentlly find the files lost? Here is the overall guide for you!
Part 1: What is memory card?
1.The definition of memory card
A memory card, also known as flash memory card or a storage card, is a small electronic storage medium used to store data like text, pictures, audio, video, etc. When compared to hard drive disk, they're much smaller and lighter, extremely portable, completely silent, less prone to mechanical damage and allow more immediate access.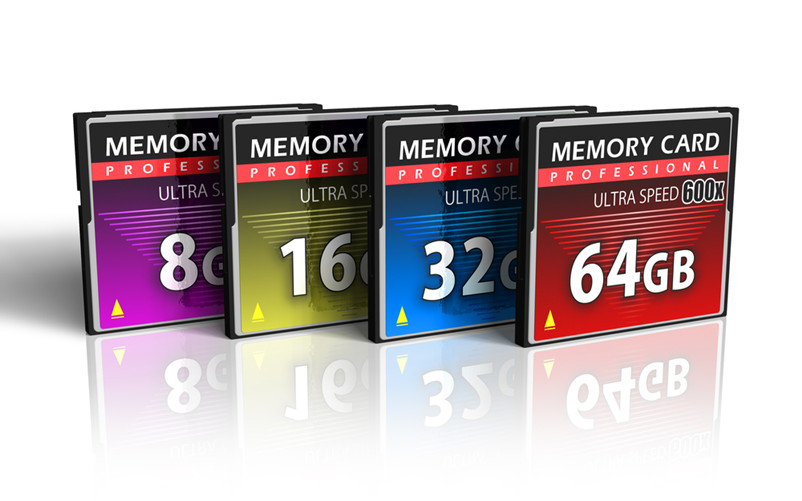 2.The classifications of memory cards
According to different physical sizes, we can find 3 sizes of memory cards, including standard-size CD cards, miniMemory Cards, and microMemory Cards. Besides, on the basis of storage capacities, there are three kinds of memory cards, which include SD, SDHC and SDXC. Memory cards have also been rated based on a class system. The sizes of the memory cards could vary from 2GB, 4GB, 8GB, 16GB, etc. Nowadays, the most common memory cards in the market are secure digital (SD) card, Compactflash (CF) card, xD-Picture card, multimedia card (MMC) and memory stick.
3.The applications of memory cards
Memory cards act as external storage devices. They are commonly used in portable electronic devices, such as digital cameras, mobile phones, MP3 players,laptop computers, tablets, and video game consoles. In general, memory cards are usually read by connecting the device containing the card to your Mac by plugging the card into proper card slot, located either directly on the PC's console or via a memory card adapter attached to a USB port.
4.The lifespan of memory cards and care tips
Generally speaking, memory cards are supposed to be capable of working through more than one million data write/read/erase cycles and around 10,000 insertions, though the number will be different between manufacturers.
Just as some other digital devices, daily care is necessary to extend the working life of memory cards. There is a socket connector at each memory card, used to connect the card with other devices, which is the weakest points and therefore need special care. Try to avoid applying too much pressure on memory cards. Besides, you shouldn't drop or bend the memory cards either.
Part 2: How to perform memory card data recovery on Mac?
1.The possible reasons for data loss in memory card
There are many unknown faults may result in loss of data in your memory cards, such as accidentally deleted, card formatted, card crashed, infected by virus, etc. In addition, if you try to eject the card from the device or card reader, or if you try and turn the device off while you are transferring the data to or from the memory card, the data may also get lost.
2.How to perform memory card data recovery on Mac?
Situation 1: If your memory card can't be readable on Mac...
In the case that after you insert your memory card into your Mac, there isn't any notice and it can't be shown in your Mac, sadly, it is nearly impossible to get the lost data recovered. At such times, what you need to do is not to rely on recovery tools, even the best file recovery software, for data recovery, instead, you should try to check your network backup, shared network location or your email inbox to see if you can find other copies of your lost data. Good luck!
Situation 2: If your memory card is still readable on Mac...
As long as your memory card is still readable on your Mac, the recovery process can become pretty easy by making use of powerful file recovery software for Mac. Here, you can refer to "What is The Best SD Card Recovery Software on Mac". Cisdem Data Recovery for Mac, for example, can be your first choice when choosing among different recovery software. It can assist you to retrieve your lost valuable data, documents, videos, music, archives, photos, and lost partitions back from lost, deleted, formatted, logical corrupted internal hard disk(s), digital camera, USB drive, SD card, MP3/4, etc. external device(s). It is easy-to-use and compatible with macOS 10.12, 10.11, 10.10, 10.9, 10.8, etc. Here below are the steps you can follow:
Download and launch Cisdem Data Recovery for Mac and connect your memory card with Mac.
Free Download
Go to Disk Data Recovery. Choose your memory card and scan it.
After scanning process finished, preview files by click the files according to the categories and file types. Then, click on "Recover" on your targeted files or folders.

Rosa has worked in Mac software industry for more than eight years. She believes that the purpose of software is to make life better and work more productively. In addition to writing, Rosa is also an avid runner.