It seems to many people that Skim is a great PDF reader and note-taker for Mac OS since it can help users to read and add some annotations in PDF. It is totally for free, that's why so many people choose it. But Skim isn't perfect, there are also many users are not satisfied with it. So they are going to find a Skim alternative for Mac. Today, the best Skim PDF Reader Alternative will be disclosed to you.
The Best Skim PDF Reader Alternative
After repeated tests on different PDF reader, we choose Cisdem PDFMaster for Mac as the best Skim PDF Reader alternative. It is a powerful PDF toolkit with a PDF reader, a PDF editor and a PDF converter packed in. In other words, it allows users to organize, view and edit PDF files, add annotations and signature to PDF, convert normal PDF files to other formats, etc. With only $69.99, this program offers other features for users to work on PDFs with high efficiency.
You will find the reasons why Cisdem PDF Manager Ultimate is chosen as the best Skim PDF Reader Alternative in the following table:
PDFMaster undoubtedly is the best PDF editor for Mac since it has a full set of tools, which makes users to edit PDF files on Mac as easy as in a Word processor. Users can modify, add texts, comments, notes, or shapes (Rectangle, Rounded Rectangle, Circle,) to the PDF, highlight, cross-out, underline text by using the PDF annotation tools.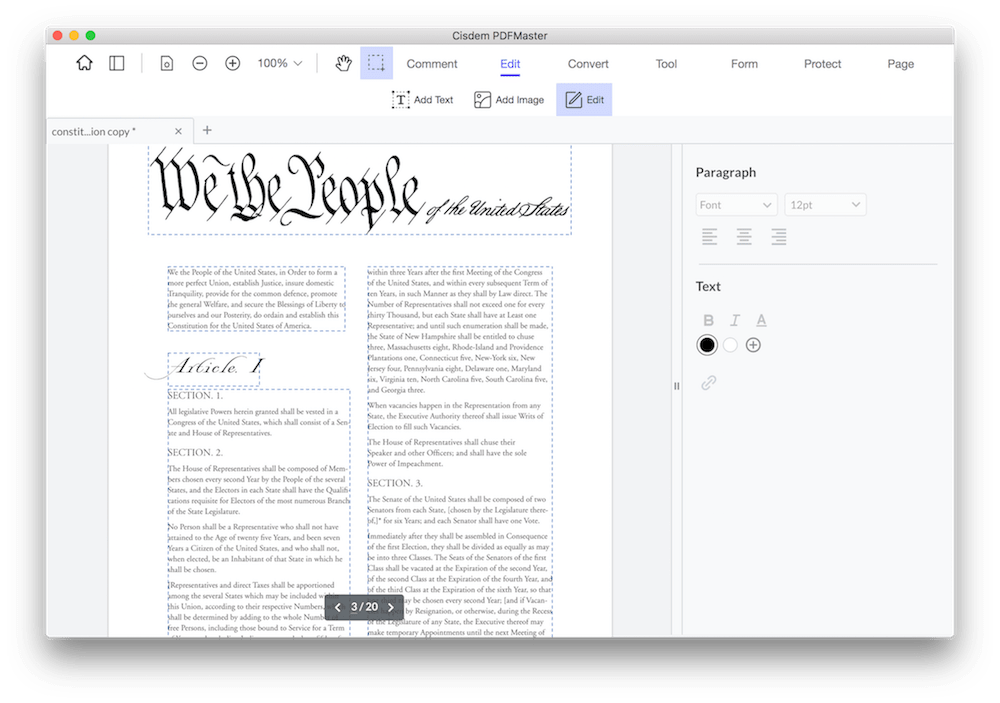 Add Signature to PDF on Mac
Without printing, signing manually, and then scanning and sending PDF file back, you can directly add signature to PDF on Mac now!!! PDFMaster allows users to sign a PDF document electronically. It provides an intuitive signature drawing pad, users can add signature with mouse or track pad.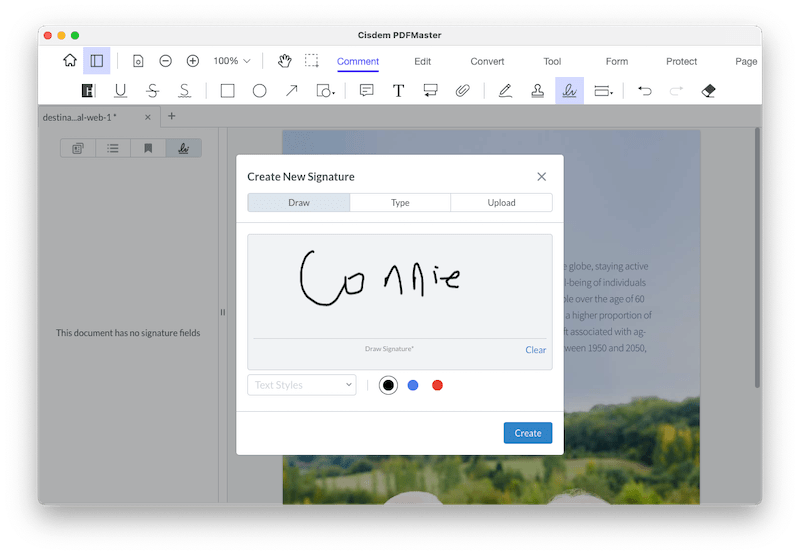 If You Want to Convert PDF to Other Formats
PDFMaster's top-of-the-line conversion engine allows users to convert normal PDF to other formats, including Word, Text, PPT, HTML, EPUB, Rtfd, and image formats. What's more, extracting images from PDF is also supported by this tool, you can use those contents in other popular file formats.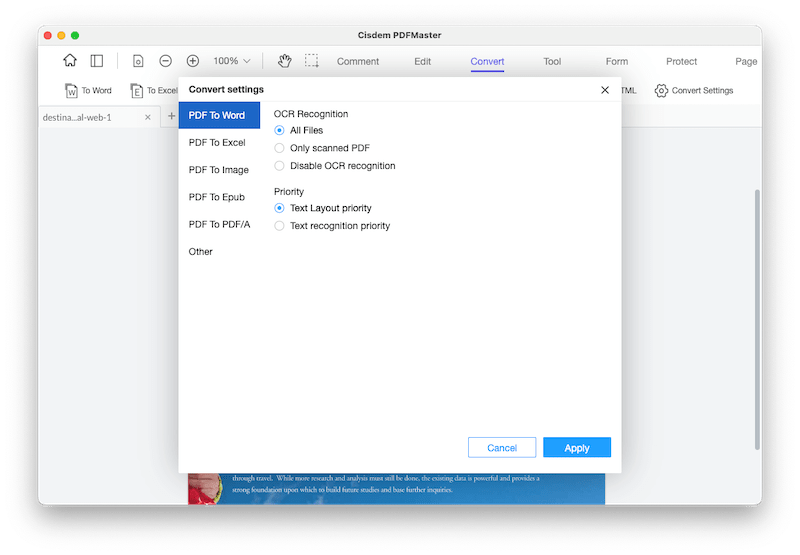 Conclusion:
Skim is excellent for its free and easy-to-use, but the features of Cisdem PDFMaster are more comprehensive. It is quite clear that Cisdem PDFMaster for mac is more powerful than Skim as it not only can view and do some edition to PDF, but also can organize PDF, add signature to PDF on Mac, and convert PDF to other formats. Although you need to pay some money for it, it provides a free trial for all of you. And if you have any question of it, Cisdem's after-sales service is great. In short, Cisdem PDFMaster is the best Skim PDF Reader alternative for Mac.

Megan has an impressive deal of experience with Mac software and has the ability to explain tech stuff in a simplified, straightforward and easy to understand way.