"I need to copy a DVD to my macbook"
"I have about 10 workout DVDs that I need to copy onto my mac && then play on my iPhone ..."
Maybe you also have lots of favorite movies on DVDs, and want to enjoy on your business trip or vacation journey, how to make it? It seems to be complex to rip a DVD movie to your hard drive, but if you read over this article, you would find it is actually pretty simple.
In order to rip DVD to Mac or more digital players, it is necessary to get a professional tool to copy DVD to Mac firstly. There are a lot of ways to rip DVD to Mac and a lot of different programs out there, commercial programs or freeware, which one is better? Go on reading, and follow the steps, you would get the tricks to convert DVD to Mac.
Why Do We Need to Copy DVD to Mac?
Let's get video from the DVD to Mac in a way that will make it much more convenient to access for further usage next time or backup.
Play DVD on more portable devices, like an iPad or Android phone, or iTunes and the like some applications.
Make multiple DVDs and rip them to into one disc for collection.
Extract audio track out of DVD to iPod, etc.
Use Commercial Way to Rip and Copy DVD to Mac
Our best recommendation is a commercial program named Cisdem Video Converter for Mac. It is omnipotence covering video convert, DVD rip, and online video download. We can see that this video conversion application can help us to rip DVD. What are more benefits you can enjoy from it? I make a short list as below and let you quickly get its main feature for DVD ripping to Mac.
With user-friendly and intuitive interface, let us easily get how to use it.
Fast response ability, work smoothly and quickly on Mac(Including the latest version, Yosemite, El Capitan, macOS Sierra).
Edit DVD video before ripping to fine-tune video visual look.
Preview and capture DVD video picture for desktop poster usage.
Steps to Copy and Rip DVD to Mac
Step 1. Head to Cisdem Video Converter's homepage and download the free version of this program. Install it to your computer.

Free Download
Double-click the app icon, and open it. You can see it has three interfaces, the second one is for DVD ripping.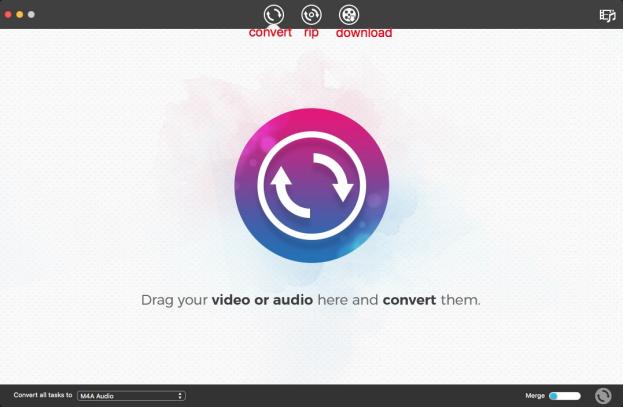 Step 2. Left-click and drag the DVD icon on the desktop to the application interface. It would quickly load the DVD video to be a video thumbnail, aside from its basic information, like video format, size, duration, definition.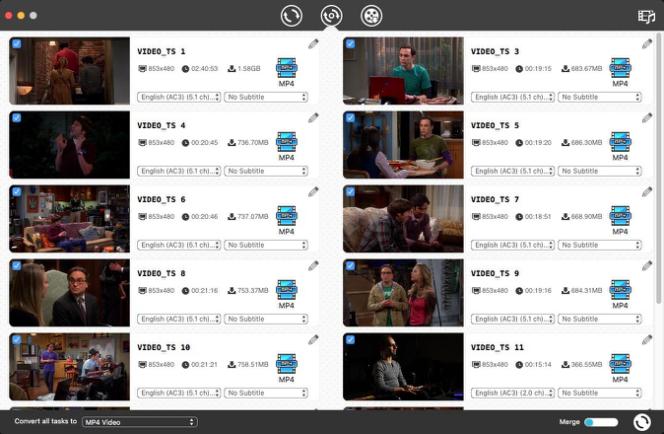 Step 3. Edit video. Click the

icon, and enter into its editing window, you can trim the video segment, crop, create special effects or 3D effects, add image/text watermark, load external subtitle(.SRT), etc. It is interesting, and you can do tweak the video and make it a better look as you like.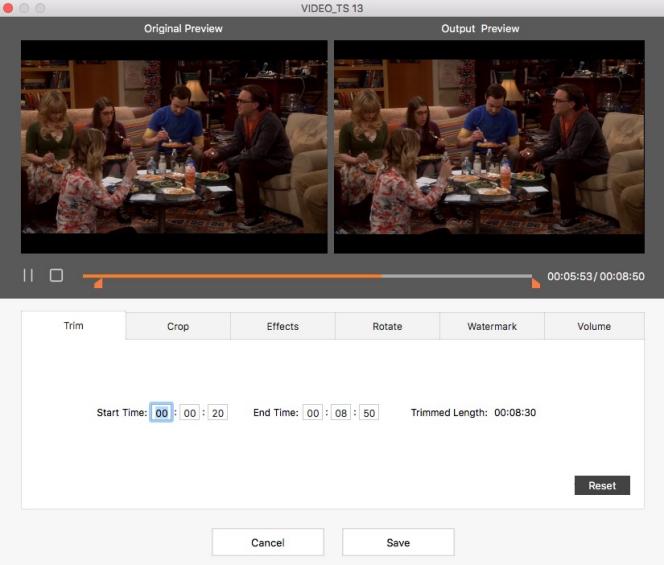 Step 4. Choose the format or terminal device to rip to. Click the format icon, and open the format profile window, choose the wanted video format according to digital devices. (All formats are well categorized by the devices, like Apple Device, Apple Software, Game Console, etc.)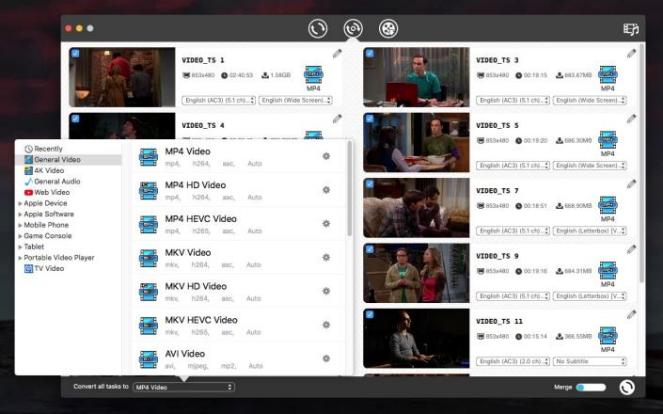 Step 5. Eject the disc. Now, you've ripped DVD to Mac now, and just transfer the ripped DVD video files to the devices you would playback, connect your device to the Mac with data line. So that you can feel free to enjoy your DVD video on any portable device as you like.
Recommend Free Way to Rip and Copy DVD to Mac
If you have more patience, you can use freeware to copy DVD to Mac or more digital players. There are some free programs out there you can use to rip DVD. Here I take HankBrake for example, it's easy to use, it's available for Windows, Mac, and Linux, it can convert media files (video, DVD) into compatible formats for any device, like an iPad or Android phone. You can follow along with these instructions - How to Rip a DVD with HandBrake.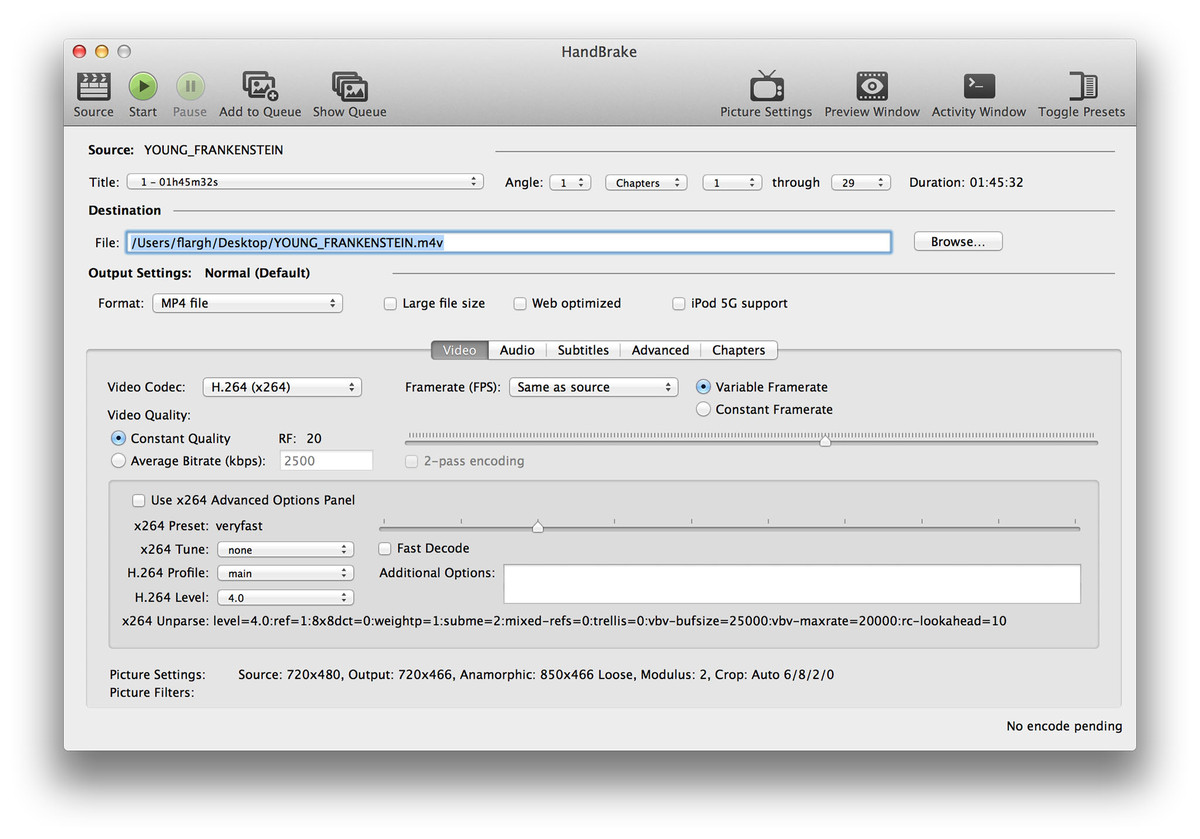 Tips: If you are looking to rip an encrypted DVD, grab a DVD decrypter such as DVD43 to circumvent the built-in disc restrictions.

Jose specializes in reviews, how-to guides, top lists, etc. on PDF, data recovery and multi-media. On his spare time, he likes to travel or challenge some extreme sports.