Apple will be releasing the long anticipated iPhone 8 in September 2017. This article is mainly about the differences between iPhone 8 and its previous generation iPhone 7. There will be a iPhone 7 vs iPhone 8 comparison on design, display, specs and other aspects. I'm also going to talk about the release details such as release date and price. There will also be a list of the most recommended iPhone 8 apps including iPhone Recovery for Mac and iPhone Cleaner for Mac, which hopefully would help you get ready for the new iPhone 8.
iPhone 8 Release Date and Price
When will iPhone 8 be released? Is there a confirmed release date? According to the latest news, iPhone 8 is set to be launched on September 5 or 6. Just as usual, we can expect the launch event to start at 9:00 AM. The first 40 minutes of the event will focus on the development and achievements of the company, and the launch announcement will start at 9:40 AM. The new iPhone will be similar or slightly higher in price than the previous generation, but the iPhone 8 model with the best specs is likely to cost more than $1,000. With all the new features and improved iPhone 8 specs, the price will be worth it.
iPhone 7 vs iPhone 8: Differences and Comparison
How will iPhone 8 be different from iPhone 7? What are the biggest iPhone 8 changes? The best way to answer these questions is to have iPhone 8 compared to iPhone 7. The comparison below will cover the design, display, features and more other aspects.
iPhone 7 vs iPhone 8: Design
It's the 10th anniversary of iPhone which was first introduced in January 2007 by Steve Jobs. The design has undergone many changes since then. The home button, which is one of the most prominent iPhone trademark designs, is very likely to be removed for the sake of a larger display without significantly increasing in the overall size of the phone. Another major change is the all-glass design, which means the new iPhone will come with a glass back. These two changes alone will make iPhone 8 very different from iPhone 7 design-wise.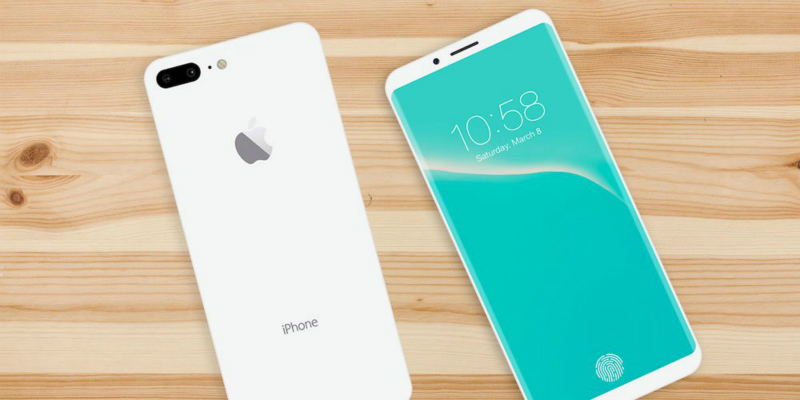 iPhone 7 vs iPhone 8: Display
iPhone 8 is expected to come with a OLED display, which is revolutionary. The previous generations, iPhone 7 included, all use LCD screen. OLED screen, which is flexible and power efficient, is able to deliver better contract ratio, better colors and quicker response. Apple fans may have already noticed that such display is already been used on Apple Watch. iPhone 8 will feature a 5.8-inch display, but it will only have 5.15 inches of active screen space. Additional screen space is said to be taken up by virtual buttons that replace the current physical Home button.
iPhone 7 vs iPhone 8: Charging
The wireless charging feature is among the most talked about iPhone 8 topics. iPhone 8 is expected to offer a long range wireless charting feature, which of course will be great news. This too will make the new iPhone different from iPhone 7. Charging without cables or physical contact will make things more convenient. The most popular wireless charging standard Qi is said to be available with iPhone 8. Qi wireless charging pads are so widely used that you can easily find them in public places. This is one of the most welcome iPhone 8 changes.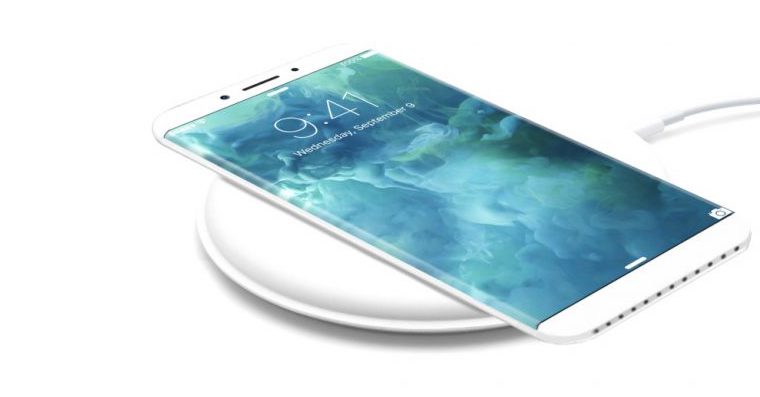 iPhone 7 vs iPhone 8: Camera
The dual camera, which is already featured on iPhone 7 Plus, will also be available with iPhone 8 5.5-inch model. For the model with smaller size, a single rear camera will be used. All models will use the Optical Image Stabilization technology to achieve better camera performance. When it comes to the front camera, we also have something to expect. For better facial recognition, 3D sensing technology is used. In addition to the powerful camera functions, we can also prepare ourselves for augmented reality functions (AR). Apple CEO Tim Cook has pointed out several times that AR is an equally important core technology that iPhone will have.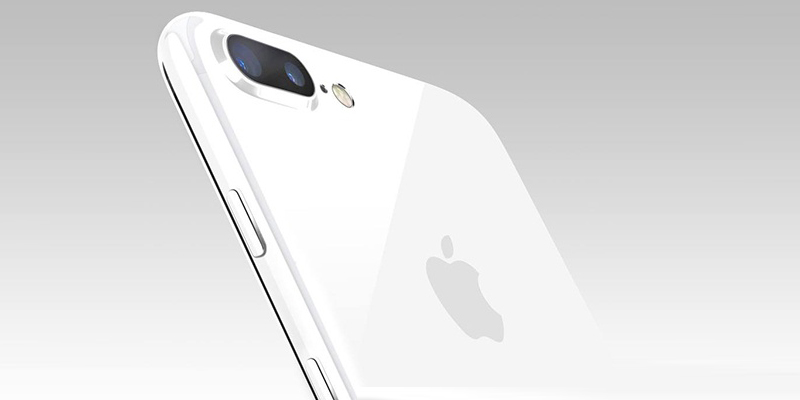 iPhone 7 vs iPhone 8: Specs Comparison
Best Apps for iPhone 8
We can tell from the iPhone 7 vs iPhone 8 comparison that iPhone 8 is definitely worth the upgrade. There are so many wonderful things we can expect from iPhone 8 that we just can't wait for the release. If you are one of the excited Apple fans, you are going to like the best Mac apps for iPhone 8 that I recommend.
iPhone Recovery for Mac
iPhone data loss is literally inevitable. It can caused by accident deletion, device damage,virus attack and other reasons. In situations like this, a powerful recovery tool like iPhone Recovery for Mac will help you out. You can use this iPhone data recovery software to recover your iPhone 8 data including documents, video and audio files, contacts, call history, calendar and more. To know how this data recovery software works and what great features it has, you can check out this step-by-step guide on iPhone data recovery.

Free Download
iPhone Cleaner for Mac
What should we do if there isn't enough storage space on our iPhone 8? The best way is to use an efficient iPhone cleaner app to get rid of the files that we don't need anymore. Cisdem iPhone Cleaner for Mac is the best iPhone cleaner app which can easily and quickly analyze the hidden temp, cache and other junk files to free up space on your iPhone.

Free Download
Conclusion
We are all excited about the release of the new iPhone. With all the great features it has to offer, iPhone 8 will definitely make fans happy. After putting iPhone 8 compared to iPhone 7, we now know what the iPhone has to offer. The improved overall iPhone 8 specs, all-glass design, virtualized home button and wireless charging feature will make iPhone worth waiting. This year is the 10th anniversary of the iPhone, which makes the release of iPhone 8 something of even more significance. There are still a few months until the launch. Let's just wait until we can finally get our hands on iPhone 8.

Peter has always had great enthusiasm for writing, programming and web development. He likes writing about software and technology, his works are featured on some tech blogs or forums like Tom's Hardware, CNET, etc.