Gmail has five different tabs (or inboxes or categories) to help users organize emails. The Promotions tab is one of them. Deals, offers and other promotional emails are likely to be delivered to this tab. This article will show you how to delete all Promotions in Gmail in one go.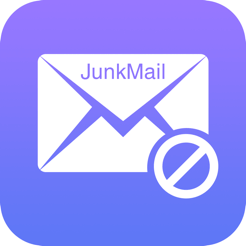 JunkMail Stop: iPhone Spam Blocker for Email
Auto-detect and list promotions, spam and other unwanted emails
Bulk block and unblock from emails with a single tap
Allow you to easily filter senders
Move blocked mail to trash or to the folder you assign
Easily add and switch between multiple email accounts
Support Gmail, Outlook & Exchange
Download on App Store
Quick tutorial: Delete all Promotions in Gmail at once
This solution is applicable to Windows, Mac, iPhone, Android and other platforms.
Step 1

Sign in to Gmail

Open the web browser on your computer. Go to https://www.google.com/. Sign in with your Google account. Go to Gmail.
Step 2

Select all emails in Promotions

Click the Promotions tab. Under the "Search mail" box and beside the refresh icon, you can find a checkbox. Select it.

A message will show up telling you that all emails on the current page are selected, followed by the option to select all the emails in Promotions, as shown in the screenshot below. Click the option.

Step 3

Delete

In the toolbar, click the trash bin icon to move all Promotions in Gmail to the trash folder. Empty trash emails if needed. This is how to delete all promotions in Gmail on computer.
Tip: To undo the deletion, just click Undo in the lower left corner.
What if you want to delete all promotional emails in Gmail app on your phone? Currently, it's not possible to select all emails to delete in Gmail app. You can choose to do the deletion on computer, and the changes will sync. That being said, you can still do it on your mobile device. But to make it possible, you need to first access the fully featured Gmail website. Below is how.
Open a web browser on your iPhone, iPad or Android device. Sign in to your Google account. Go to Gmail.
Tap the three-line menu in the upper left corner. Scroll all the way down to the bottom and click Desktop.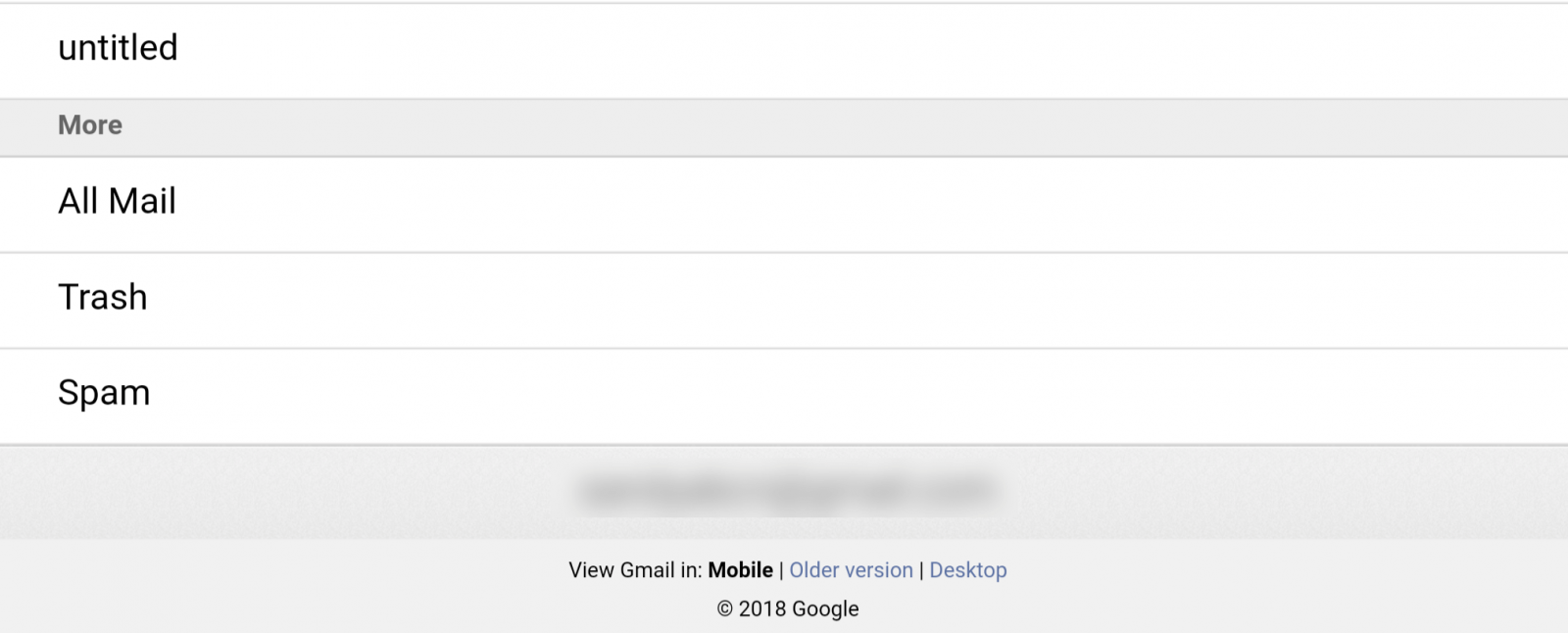 Set your browser to open sites in desktop mode. Now you are using the HTML Gmail. At the bottom of the screen, find the standard option and click it.

Now you can follow the 4-step instructions above to get rid of all Promotions in Gmail.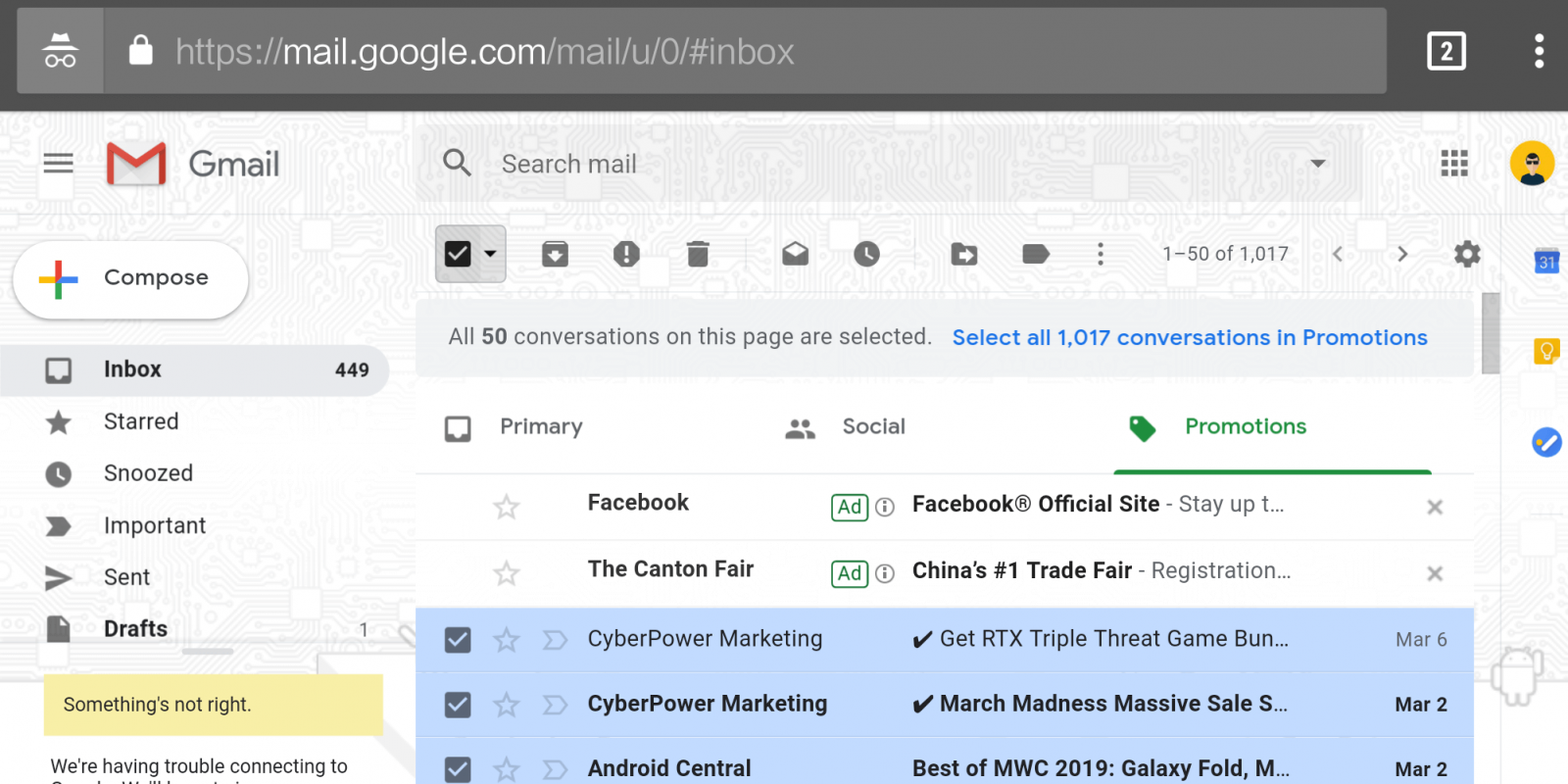 How to mass delete emails in Promotions and other tabs by sender, date range, etc.
Sometimes, you may want to delete all Promotions in Gmail because they are useless and waste storage space. But sometimes, you may still want to keep some of the emails and delete the others. Suppose you want to delete all promotions older than one year. It will be time-consuming to identify and delete them one by one. There is actually a trick that can make it super easy to filter and bulk delete emails in Gmail's Promotions and other tabs.
There are a number of search operators that you can use to filter emails in Promotions and other inboxes in Gmail. You can use them individually or as a combination.
Below are some examples of search operator combinations that may be useful to you.
category:promotions from: example.com older_than:1y
category:promotions is:read older_than:3m
category:promotions before:2018/01/01 subject:discount
category:promotions from: example.com is:read
category:promotions older_than:1y larger:1M
After filtering the promotions that you want to remove, you can follow the step-by-step instruction to select all the filtered emails and mass delete them with just a click.
These operators are applicable to all Gmail tabs such as Promotions and Primary. Do remember to replace the tab name. To delete all of the read emails in the Primary tab that are older than one year, just use "category:primary is:read older_than:1y".
To filter and delete Gmail in all tabs, just use these search operator without operator "category:".
The best way to block promotional emails in Gmail
It's easy to delete all Promotions in Gmail. We can make things even easier by blocking unwanted promotional emails in the first place. There are two common ways that you can use.
You can use Gmail's built-in blocking function. Go to the Promotions tab. Open an email, click the three-dot menu in the upper right corner and choose to block the sender. The future emails from the sender will be delivered to the spam folder. It will take a few clicks or taps.
The easier way is to use third-party apps like Junkmail Stop to block unwanted promotions and other types of emails in Gmail. Junkmail Stop is an iOS app that allows you block Gmail with just one single tap.
1. Download and install Junkmail Stop on your iPhone. Open it. Sign in with your Gmail account.
2. In your Promotions inbox, find an email that you want to block. There is no need to open the email. Just tap the switch to enable blocking.
It's that easy. You can use this app to get rid of unwanted promotional emails as well as other types of unwanted emails.
Conclusion
Unwanted promotional emails take up your Gmail storage space. And the inboxes can get quite messy if you don't organize and delete the unnecessary messages. If you are wondering how to delete all promotions in Gmail in one go, this article will definitely help you out. You can also use the search operator trick to keep your Gmail neat and well organized. In addition, with the bonus tip above, you can effortlessly prevent unwanted promotions from going to your inbox.

Rosa has worked in Mac software industry for more than eight years. She believes that the purpose of software is to make life better and work more productively. In addition to writing, Rosa is also an avid runner.