When surf the web, you may find that the search engine of the browser has been forcibly changed to Yahoo. This can be annoying and confusing, especially if you are used to a certain search engine other than yahoo. In some cases, we may need to block Yahoo to avoid some inappropriate content. This article will introduce several effective ways on how to block yahoo search engine on Mac and Windows computer.
Block Yahoo from Mac and Windows Computer Easily
Block Yahoo from Chrome, Safari, Edge, and other web browsers
Block specific websites or webpages on computer
Let you block categories of websites with 1 click, such as social media, porn, etc.
Allow you to block all websites except allow list
Lock apps with password
Offer a schedule feature to block websites and lock apps at certain times
Require password to enter/quit/uninstall AppCrypt
Easy to use and hard to bypass
Use little or no CPU
Available for Mac and Windows

Free Download
macOS 10.12 or later

Free Download
Windows 11/10/8/7
Why did my search engine change to Yahoo on Chrome?
If your search engine automatically changed to Yahoo on Chrome web browser, it may be because someone has changed your browser settings, or you have mistakenly set Yahoo as your default search engine. Some malware or browser extensions may also change the settings and set the default search engine to Yahoo.
There's another situation-the browser be redirected to Yahoo search. It's probably due to Yahoo search redirect virus. The browser hijacker has infected your browser.
Below are 6 ways to help you fix these issues.
Method 1: Block Yahoo search engine in Chrome settings
First you need to do is to check if you mistakenly set Yahoo as default search engine. Just return it to Google and remove Yahoo from your search engine list. Below are steps:
1. Open Chrome browser. Click the three-dot icon on top-right. Click on Settings.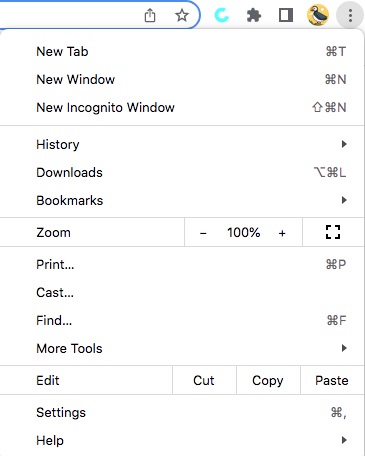 2. Click Search engine on the left column.
3. Select Google from the "Search engine used in the address bar" drop down menu.

4. Next, click Manage search engines and site search.
5. Go to Search engines section.
6. Tap on the three-dot icon next to Google. Select Make default.
7. Tap on the three-dot icon next to Yahoo. Delete it from the search engines list.

Every web browser has its default search engine. For Chrome browser, it uses Google. If you found it changed to other search engine, you can go to Settings to fix it. However, this may only last for a few days if you have malicious browser extensions and software installed. They'll keep attacking your computer.
Method 2: Remove Yahoo redirect virus extensions
Most browser extensions are safe, but not all. You might accidentally installed malicious extension on your web browser. Once the malicious extension is installed, it will automatically modify your computer's browser settings, such as tampering with the browser's homepage and default search engine. And there will be more pop-up advertisements on the computer.
If the first method does not solve the problem, follow the steps below to find and remove malicious extensions that are causing redirecting in your browser.
1. Open your Chrome browser. Click on the three dot in the upper right corner.
2. Click More Tools > Extensions.
3. Remove suspicious extensions. If you are not sure which extension is malicious, disable all of them. Then enable one. Open a new tab window to see if the browser will be hijacked.

Method 3: Uninstall Yahoo redirect malware
It is also possible that your computer is hijacked by malicious applications when your default search engine redirects to Yahoo, or Yahoo sponsored notifications frequently appear on search results pages. Below are how to block Yahoo search engine on Mac and Windows computer by uninstalling malicious programs:
For Mac:
1. Go to Finder > Applications.
2. Scroll down from the application list and find those malicious applications.
3. If you cannot recognize the malicious applications, you can open the Activity Monitor app on your Mac. Click the CPU tab. Then click the % CPU column. Look for those suspicious apps that use a lot of processing power but you haven't installed or launched.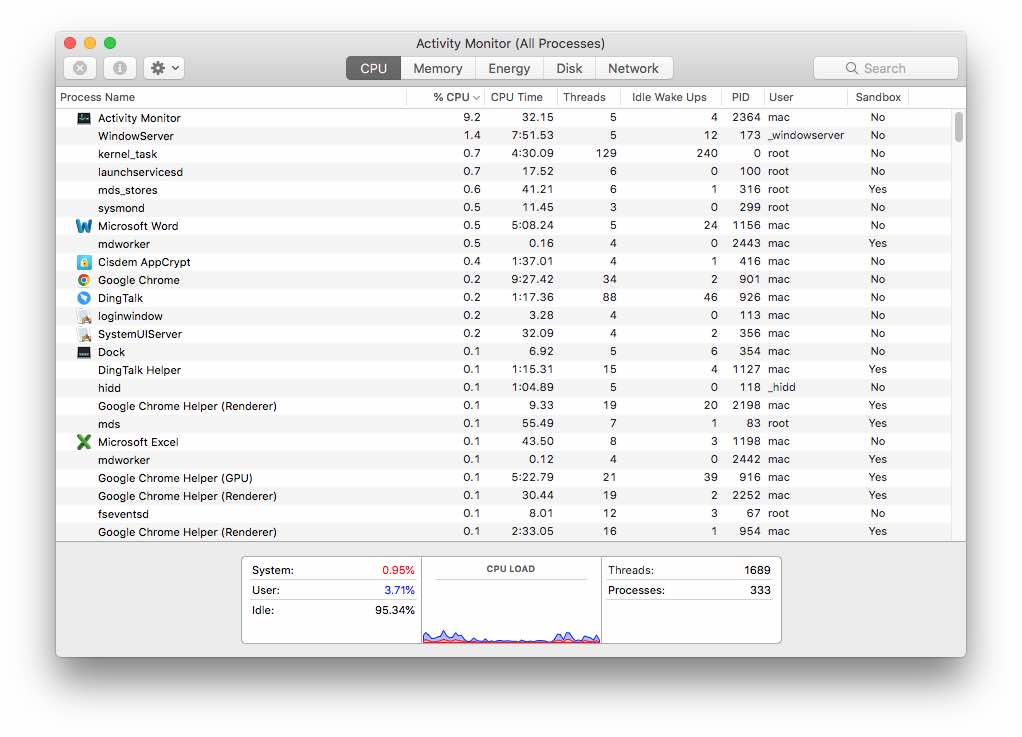 4. Go back to Finder. Click on the malicious app. Drag it to Trash on the right side of the dock.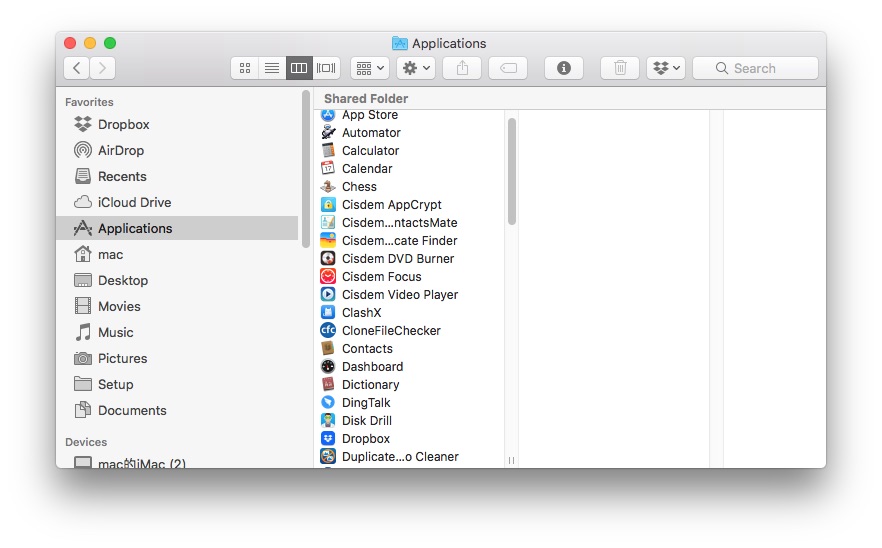 For Windows:
1. Press Ctrl + Alt + Delete together to open Task Manager in Windows.
2. Click the Process tab. View applications that are consuming system memory.
3. Right-click those suspicious. Click on Open file location.
4. Delete the file.
5. Type Control Panel on the Windows search bar. Select Uninstall a program under Programs and Features section.
6. Right-click those malicious programs and press Uninstall.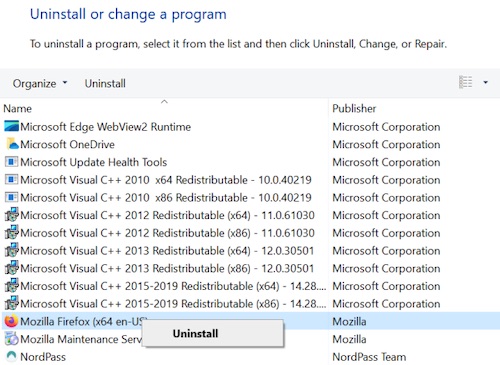 Method 4: Delete all temporary files on computer
Temporary file on computer is for storing data and information temporarily. Too many temporary files will consume valuable storage space, and some of them are malicious, which carries redirect virus. If you still get redirected to Yahoo search engine after uninstalling malicious extensions and applications, take a look at how to block Yahoo from my computer via deleting temporary files:
For Mac:
1. Go to Finder on Mac.
2. Pull down the Go menu at the top and choose Go to Folder.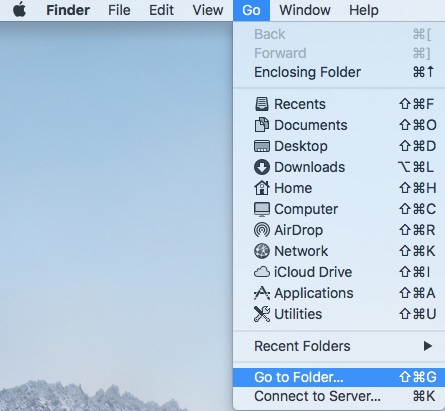 3. Type in ~/Library/Caches/. This will take you to all temporary files on your Mac.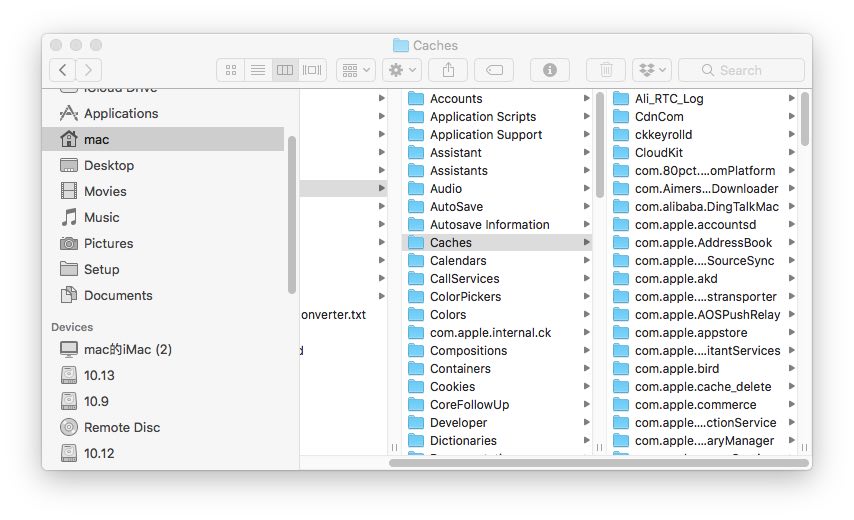 4. Press Ctrl + A keys to select all of them and delete.
For Windows:
1. Press Windows + R keys.
2. Type in %temp%. This will take you to all temp folders on your Windows.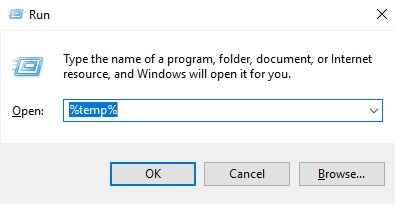 3. Press Ctrl + A to select all of them.
4. Press the Delete key. Click Yes.
Still not working? Try this tool to block Yahoo from computer permanently
Above are 4 most common ways on how to block Yahoo search engine on Mac and Windows. If they are still not working, don't worry. Try website blocker tool to block Yahoo from all web browsers directly.
For Mac:
Cisdem AppCrypt is a website blocker and app locker tool. To block Yahoo from Chrome, Firefox, Safari and other web browsers on Mac, just add it to the block list. AppCrypt is also a reliable privacy & security software.
1. First download and install this Yahoo blocker tool on your Mac.

Free Download macOS 10.12 or later
2. Set the password when you first lunch it.
3. Click its icon on the top menu bar. Select Open Main Window.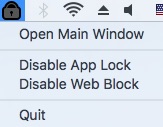 4. Type in the password to access this tool.
5. Go to Web Block tab. Type yahoo.com into the box. Click Add.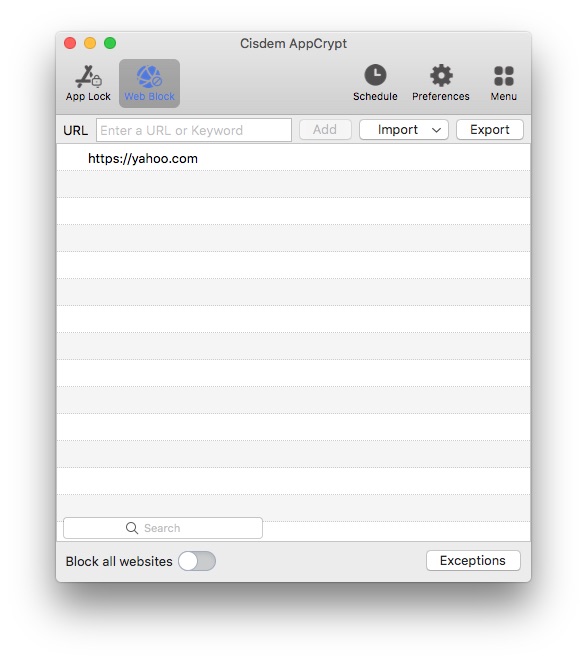 Now Yahoo is blocked on all browsers. You cannot access this search engine without changing the AppCrypt settings.
For Windows:
For Windows users, you can also use this tool to block Yahoo permanently. Below are steps:
1. Download and install Cisdem AppCrypt on your PC.

Free Download Windows 11/10/8/7
2. Launch it. Set a password.
3. Right-click its icon on the task bar. Choose Open Main Window.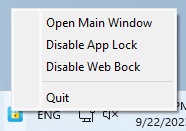 4. Enter the password to access it.
5. Go to Web Block tab. Follow the guide to install extensions to your browsers.
6. Type in Yahoo's URL to the top box then click on Add.
Conclusion
Normally, Chrome web browser use Google as default search engine, but after being hijacked, it may be redirected to Yahoo. Users are able to manually change it back. However, it continues to change to Yahoo after a few days. So we must find out the malicious items that are causing the redirecting and delete them. If necessary, block Yahoo permanently on computer directly via the last method. This article lists 6 effective ways on how to block Yahoo search engine on Mac and Windows. Hope it finally helps you solve the problem.