Easter, to celebrate the day of Jesus' resurrection, is a significant festival for Christians. They think Easter is a symbol of rebirth and hope, so on that day, Christians recite lovely prayers, hymns, and songs. What kind of Easter songs for kids are worth learning? Here we are listing the top 20 easy Easter songs that are most frequently sung or played. Your kids can learn these songs from YouTube videos.
To free download kid songs MP4/MP3 for offline playing, you can use a video downloader tool to complete the task.
The Best App to Download Kids' Easter Songs
Download easy Easter songs for children from a range of websites (e.g. YouTube)
Batch download 8K, 4K, 1080p, and 720p Easter music videos in perfect quality
Rip unprotected/protected Easter DVD videos to digital formats
Download kid songs to MP4, MP3, MPEG-2, AVI, FLAC, iPhone, iTunes, etc.
Convert video & DVD among 300+ formats
Play funny and simple Easter songs with the built-in video player
Add subtitles/audio tracks, or edit your videos

Free Download
Top 5 Easy Easter Songs for Kids to Download
Kids are fond of the Easter season because of colorful eggs, fun games, and traditional Easter songs. Next, let's take a look at the introduction of the top 5 easy Easter songs for kids.
1. Here Comes Peter Cottontail
Here Comes Peter Cottontail is a famous Easter song for preschoolers composed in 1949. For the movie, it comes with the same name. The movie told a story about Peter Cottontail rescues Easter from the hands of the malicious Irontail. As for the song, Jeff Boring said, "Takes me back to the 70s when I was a little guy hunting my Easter eggs after a Easter morning at church learning about the resurrection of Jesus Christ our Savior amen". Therefore, I define it as a song which can leave memories to kids.
2. Hot Cross Buns
According to legend, when Jesus on the way to the execution ground, he begged for food from a woman who was baking bread. The woman didn't refuse him and gave him a fresh bread as well as some water. From then on, people believed the woman will be blessed, and this cross bun for Good Friday is thought to have power of avoiding disaster accordingly. The popular song "Hot Cross Buns"offers a nice opportunity to teach your kids about how other cultures celebrate Easter.
3. Easter Bunny Song
Easter Bunny Song is a piece of cheerful song that can be sung when going on an egg hunt together, or regard as a circle game at an Easter party. Sing to the beginning, kids are looking forward kind of funny with basket of eggs and mom is cooking. It is full of the joys of spring. So would you like this catchy chorus?
4. The Bunny Hokey Pokey
"You put your bunny ears in. You put your bunny ears out. You put your bunny ears in. And you shake them all about. You do the Bunny-Pokey. And you hop yourself around—That's what it's all about!" How cute the song is! This will be so much interesting to add to your Easter party! Thus let your kids learn this piece of wonderful song right now.
5. The Way The Bunny Hops
The Way The Bunny Hops is an active Easter song for kids. This song is made easy-to-learn and easy-to-teach. It is not hard to find The Way The Bunny Hops uses so simple words that little kids can follow and sing along too! "This song is perfect for ESL learners because is slow and the accent is very clear. Great for primary school! I'm going to use it in my classes!", Helsic Yiverus said in YouTube comment.
List of Other 15 Easy Easter Songs for Children
All of the Easter songs listed above and below are created to spread happiness on a cheerful festival. Easter songs for kids, although, seems a bit humorous, most of them teach precious lessons.
Five Little Easter Eggs
Rabbit Doesn't Have a Tail At All
Eggbert the Easter Egg
Talk to the Animals
Bunny Pokey
I'm a Little Chickie
Did You Ever See A Bunny
Robbie the Rabbit
Easter Bunny Hippity Hop
I'm a Little Chicken
We Shake Our Eggs Together
Now Thank We All Our God
Let Us Break Bread Together
If You Love the Easter Bunny, Say I Do
The Easter Bunny is Coming
How to Download Easy Easter Songs for Kids from YouTube
Now that YouTube, Vimeo, Dailymotion, or other platforms have various Easter songs for children, how to download songs from those platforms? We will provide you with 3 kinds of audio and video downloaders for Mac, Windows, and online.
Cisdem Video Converter (Mac)
Cisdem Video Converter for Mac, a powerful video downloader, completely supports downloading easy Easter songs for kids from 1000+ major video streaming sites. Not only can it download videos from YouTube, but also from Bing, Flickr, AOL, Blip, Veoh, Metacafe, Vimeo, and so on. Meanwhile, you can convert these simple English Easter songs to your iPhone, iPad, or iPod. When you play them offline, music videos keep the high quality and no ads popping out.
Steps to download easy Easter songs for children on Mac:
Download the free trial version of Cisdem Video Converter.
Free Download
Launch the video downloader for Mac. You will find three interfaces. Just go to the third one for music downloading.
Copy and paste the links of the music videos I provided above. Hit the "download" icon. If you want to download more Easter songs for your kids, search them on YouTube or other video websites.
Note: If you intend to convert the downloaded Easter songs to other formats compatible with your iPhone, iPad, etc. You can turn to the first interface for video or audio conversion.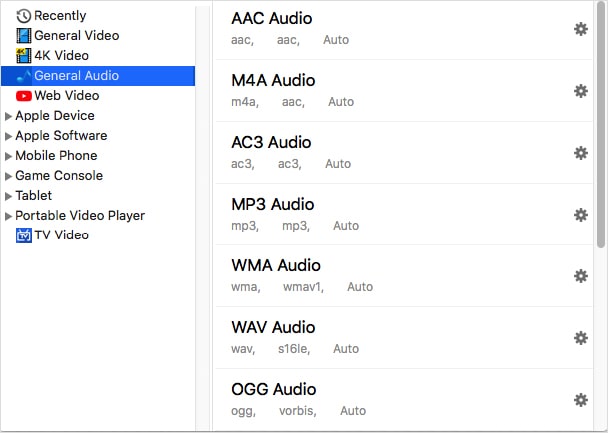 VideoProc (Windows)
VideoProc works as a one-stop video processing toolkit for Windows computer to download, edit, and transcode videos. It helps you download kids' Easter songs in MP4/MP3 format, and there is no requirement for your location and number of downloads. The application has a complete hardware acceleration function, which can ensure that you save easy Easter songs for children without compromising the quality.
Steps to download easy Easter songs for kids on Windows:
Install and initiate VideoProc on PC.
Click "Downloader" in the main UI to navigate to go to its built-in video download engine.
Copy the URL of the Easter song that you wish to save from YouTube.
Paste the copied URL and click "Analyze".
Choose the format and resolution. Hit "Download Selected Videos".
Hit "Download Now".
Y2Mate IO (Web-based Tool)
Y2Mate IO is an informative website coming with free online YouTube download service. Downloading easy Easter songs for kids via it is a straightforward process. But the drawbacks are that the websites only support video download from YouTube, Facebook, Twitter, Instagram (totally 4 platforms) and only save YouTube to MP4, MP3, and WebM.
Steps to free download kid songs MP4/MP3 online:
Visit https://y2mate.guru/ in your web browser.
Go to the streaming site and the Easter song. Copy the video URL.
Paste the address to video link text field on Y2Mate IO. It will auto analyze the link.
Click the "Download" button to download kids song in MP4 or click the "Get Audio" to save it as MP3.
Final Verdict
We have compiled the top 20 easy Easter songs for children and how to download them. Your kids can easily learn Easter songs directly from YouTube or other video sites. If you want songs learning to be more convenient for your kids, then you are able to download these music videos and convert them via Cisdem video converter tool to some portable devices. Hope this article can be helpful. Wish you a happy Easter!