How to free download Game of Thrones season 4 in MP4 format? –From Reddit
HBO has brought George R.R. Martin's best-selling book series A Song of Ice and Fire to the screen and named it Game of Thrones. The TV series has attracted great attention since its broadcast. Now Game of Thrones season 1~8 has officially ended. You can watch the full episodes on HBO, or download the complete seasons for offline playback. But where & how to download Game of Thrones season 1~8 full episodes? Here we will help you figure out the paid as well as the free ways.
Best Tool for Game of Thrones MP4 Download
Download Game of Throne episodes from 1000+ sites
Download 720p/1080p and 4k/8k episodes
Convert video source to any format you require
Download & convert several episodes at once
Adjust & preview video effects (brightness, contrast, etc.)
Add subtitle and watermark to the episodes
Rip Game of Thrones DVD to digital formats
Support macOS 10.12 or higher and Windows 10/11

Free Download

Free Download
Game of Thrones MP4 Download for Paid Accounts
In addition to HBO, officials also licensed Game of Thrones to several other platforms, like YouTube, Amazon Prime, iTunes, Google Play and Vudu. Most of these platforms provide memberships with a way to download Game of Thrones episodes directly.
HBO Now- the HBO subscription through Apple TV Channels gives an option for Game of Thrones MP4 download, while it's not supported by HBO Now subscriptions.
Amazon Prime- once you purchase a subscription to Prime (£7.99/$12.99 per month, £79/$119 per year), you can get started with video download from Amazon. Alternatively, you are able to buy each episode HD ($3.99) or each season HD (different prices) for Game of Thrones 1080p download.
iTunes- the price of Game of Thrones season 1~8 (HD) is ranging from $20 to $40. When you buy the items, you can easily see the download button.
Google Play- it doesn't allow you to purchase a single episode, but the whole season. And you can only download Game of Throne full season on Android & iOS mobile devices, and Chromebooks.
Vudu- you can download rented and paid titles to your Mac, PC (via Vudu to Go app), and Apple iOS, Android devices (via Vudu app).
Notably, a few platforms merely let you download Game of Thrones on Android and iOS (iPad, Android), like Amazon Prime, Google Play, Netflix, etc. Besides, YouTube doesn't offer an authorized method of downloading videos.
Download Game of Thrones MP4 720P/1080P on Mac/Windows with URLs
#1 Cisdem Video Converter for Mac
Cisdem Video Converter is a piece of top-rated and multipurpose software that comes loads with tools for users to download and convert videos with ease. It empowers you to batch download Game of Thrones complete seasons in HD 720p/1080p from YouTube, Break, Veoh, Metacafe, Bing, Tumblr, DailyMotion, Blip, Flickr, AOL, Vimeo, Brightcove, etc.
Besides free downloading Game of Thrones full seasons, you can also convert the downloaded episodes to all popular formats or device profiles, such as MP4, MP3, MOV, MTS, OGG, MKV, WMV, AVI, FLV, iPhone, iPad, Android, Samsung Tab, iTunes, iMovie, Apple TV and so on.
How to Download Game of Throne MP4 with Subtitle?
Step 1. Install the Mac video downloader
Install and launch Cisdem Video Converter on your Mac. You will find three tabs, just switch to the third

tab.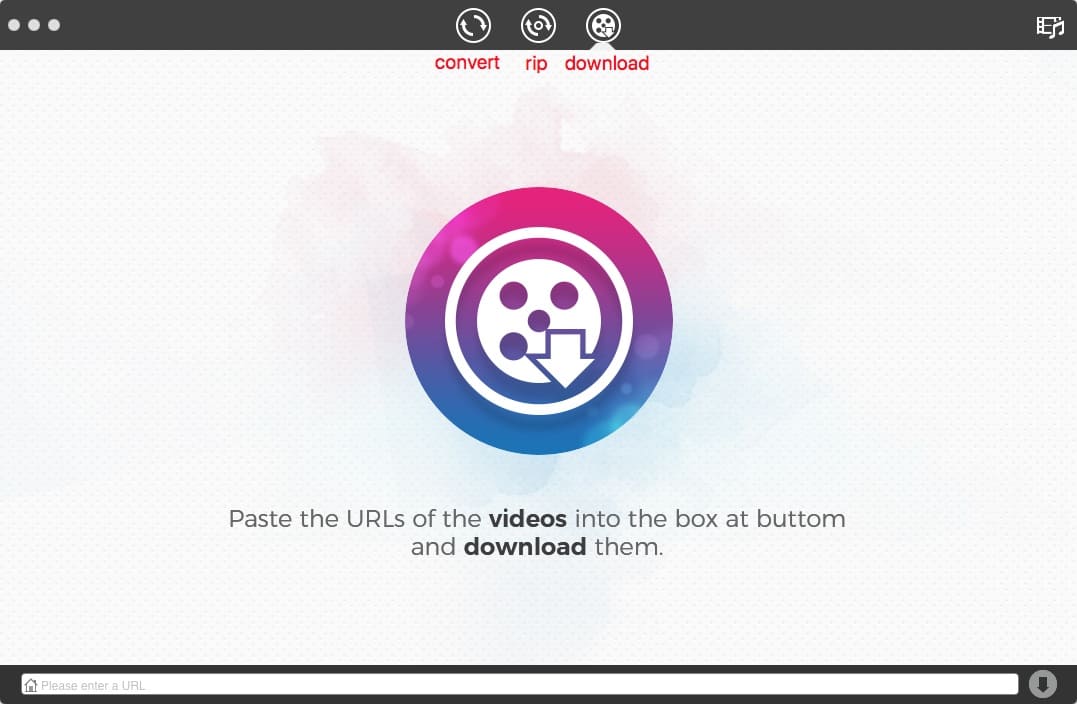 Step 2. Copy the URLs
You can download Game of Thrones 720p/1080p videos from the video streaming sites that Cisdem Video Converter supports, e.g. YouTube. Next, find the episodes from the browser and copy the URL links.
Step 3. Download Game of Thrones episodes
Come back to Mac Video Converter and paste the links to the download box. When everything is all right, you can start to download Game of Thrones full-season episodes.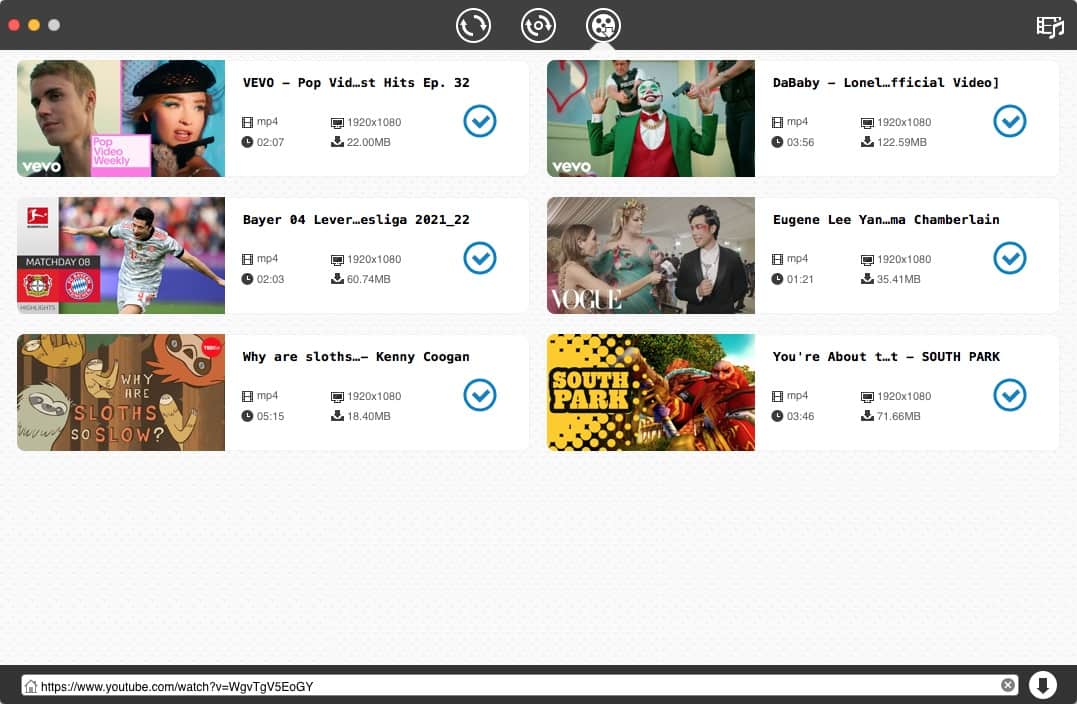 Step 4. Convert the videos for playback anywhere
To watch Game of Thrones full seasons without limitation of devices and programs, you can convert the downloaded videos to the most commonly used format, e.g. MP4.
Go to

tab and drop Game of Thrones videos to it. Click the format icon for opening up the format library. Choose your favored formats or just the MP4 format from "General Video" or "4K Video".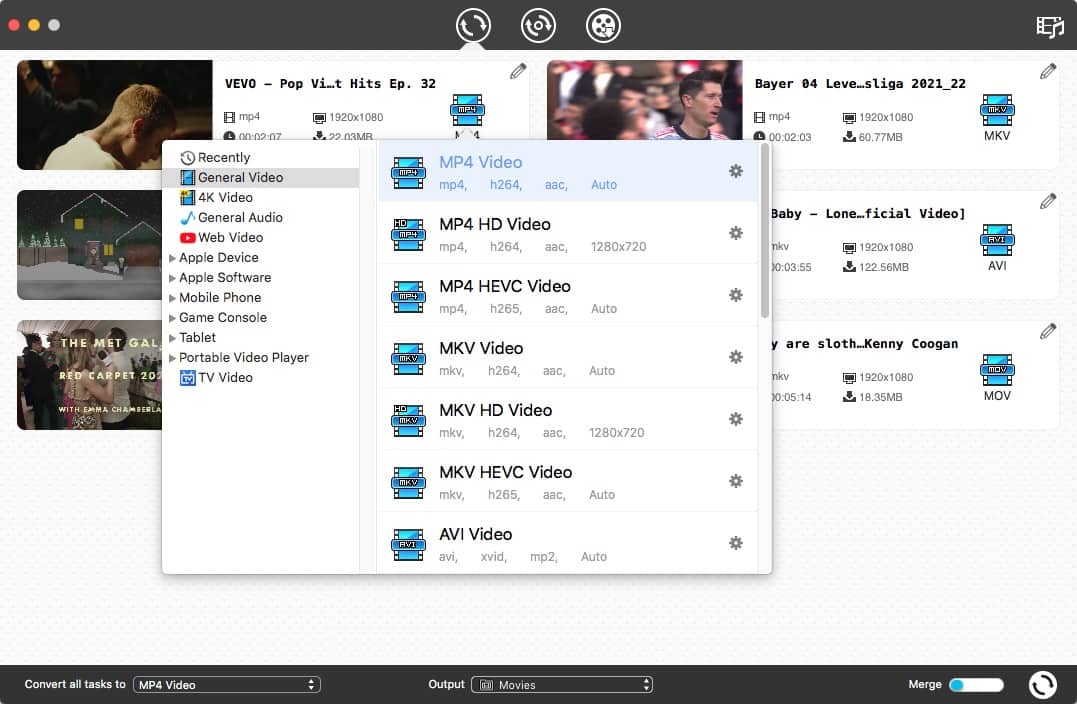 Step 5. Add Subtitles
First, download the subtitles you desire to add from the subtitles download sites:
Opensubtitles.org- offers English subtitles for each episode across 8 seasons, including some unclassified episodes.
Subscene.com- covers subtitles for various episodes and in multiple languages, like Albanian, Arabic, Bengali, Chinese, Czech, Danish, Indonesian, and more.
TVsubtitles.net- similar to opensubtitles.org, it covers subtitles from season 1 to 8 in different languages, like English, French, Portuguese, Romanian, Greek, Swedish, etc.
Videosubtitles.net- contains English subtitles for Game of Thrones season 1 to 7.
Kaggle.com- offers English subtitles for season 1~7 as well as the texts.
Click on

button to bring up the video-editing window > choose "Subtitles" > load external subtitles you have downloaded > click on "Save".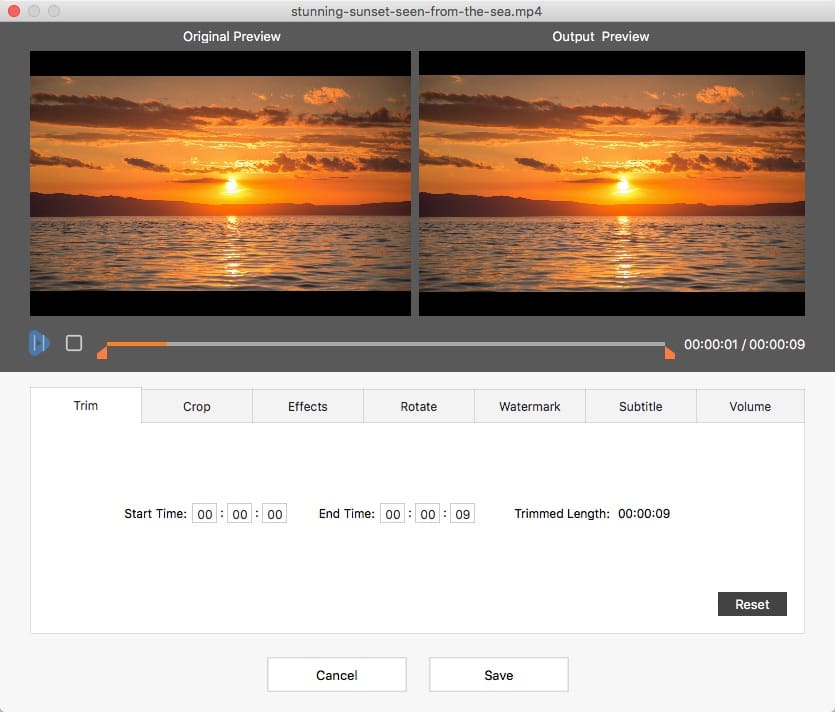 Finally, start the conversions by clicking the

button.
#2 4K Video Downloader for Windows
4K Video Downloader for Windows is a qualified program, ensuring you to download SD, 720p/1080p HD, 4k/8k UHD videos (movies, music, sports, gaming, episodes, etc.), including Game of Thrones MP4 download. It's specially designed to download YouTube videos, YouTube playlist, SoundCloud audio, Flickr videos, etc. in MP4, MKV, FLV, 3GP, M4A, MP3 format. Also, you can download embedded or SRT annotations and subtitles.
Steps to download Game of Thrones MP4 on Windows:
Install 4K Video Downloader on your Windows device.
Head over to the YouTube website and find the episodes you would like to download. Note: if you want to perform Game of Thrones 1080p download, the quality of the source video should be in 1080p or higher than 1080p.
Launch the software and click on the "Paste Url" button.
Select the video format as MP4 and the quality as 1080p in the appeared window.
Press the "Download" button, and you will get the episodes in few seconds.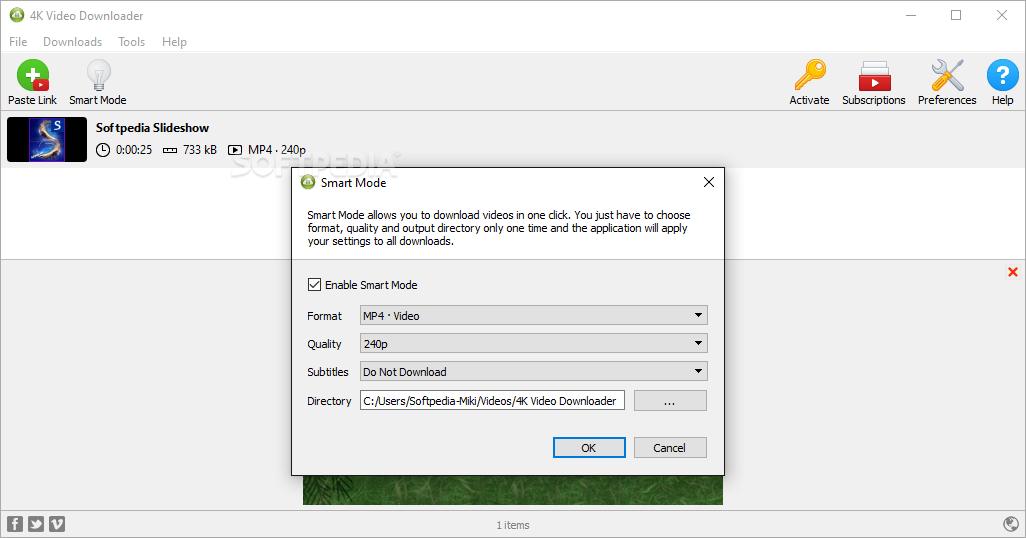 #3 Savefrom.net (web-based tool)
Savefrom.net is a social video downloader that, aside from YouTube, works with Vimeo, Facebook, and 40+ other sites as well. It has the power to save your downloaded episodes as MP3, MP4, WEBM, or 3GP format, which depends on the source files. The highlight of Savefrom.net is presumably its cleaner UI; there is a lot less on-screen clutter (ads) than other online tools.
How to Download Game of Thrones Episodes Online:
Grab the video URL of the Game of Thrones episode from YouTube.
Switch to Savefrom.net, and paste the URL into the on-screen box.
Select your target format (MP4) and HD quality.
Hit the "Download button.
Things Should Know about Game of Thrones Download
Why Need Download Game of Thrones Complete Seasons Episodes
You can watch the full episodes at any time and anywhere which makes your entertainment life more convenient.
There are no annoying ads, which gives you a wonderful watching experience and saves you a lot of time.
When you think the plot is boring, you can fast-forward to the downloaded episode. Similarly, if you intend to watch the highlights again, just replay the video.
Don't have to worry about network interruption.
Can I Download Episodes from Unknown Sources?
When I search the keyword "Game of Thrones MP4 download" on Google, I found some of the websites offering direct links to download the episodes. I don't have to download any software for video download, and just click the link. Are these reliable? To this end, I took the risk of testing and came to the following situations:
The links return the result- "404 not found".
Mislead me to download unknown app pkg.
Obtain a RAR file that can't be opened.
This site can't be reached.
Unfortunately, I didn't download any of the links successfully. So, it's not an effective and safe way for you to download Game of Thrones MP4 from unknown sources.
Best Websites to Download Game of Thrones Wallpapers
Final Verdict
As one of many fans, I have watched Game Of Thrones more than 5 times. The plot of this TV series has penetrated deeply into people's minds. So Game of Thrones downloads becomes a hot topic. Cisdem Video Converter, it seems to me, provides the most helpful solution. It enables you to download Game of Thrones 1-8 season in 720P/1080P/2160P/4K MP4 from popular streaming sites. Meanwhile, it assists you to do conversion between various formats and devices. Do you have any recommendations? Drop us comments below!